Yes, it is the busy time of the year when all your effort goes into kicking back, putting your feet up and enjoying the company of family and friends. As you get things ready for your fun New Year's Eve party, it is also the tie to start thinking about giving your home a slight makeover as you welcome 2018. Yup, a change in the year often means new decorating and organizational vows that we desperately try to keep! If creating a more organized and efficient bedroom on a budget is one of your New Year decorating resolutions, then we have the perfect crafts to get the job done!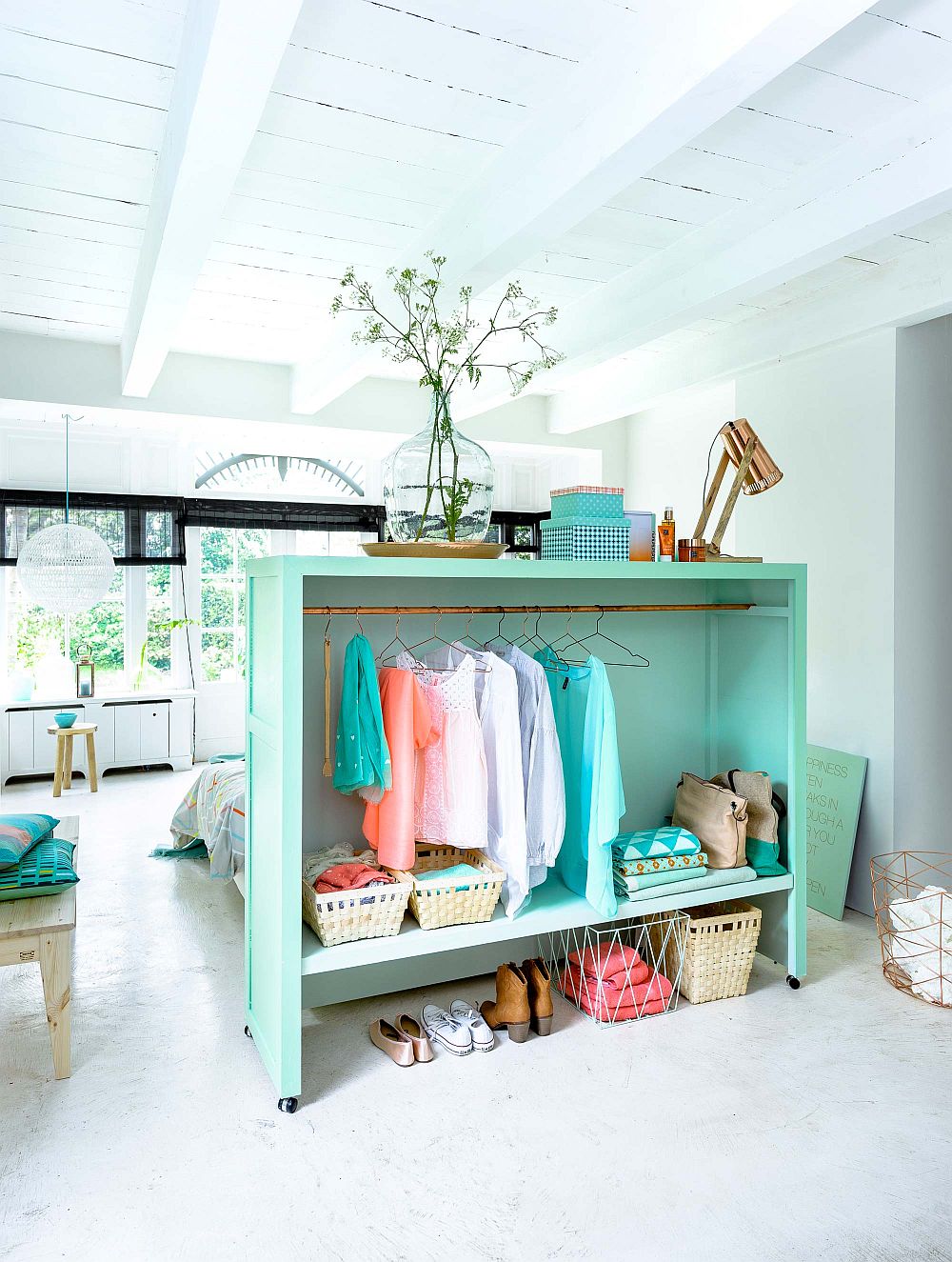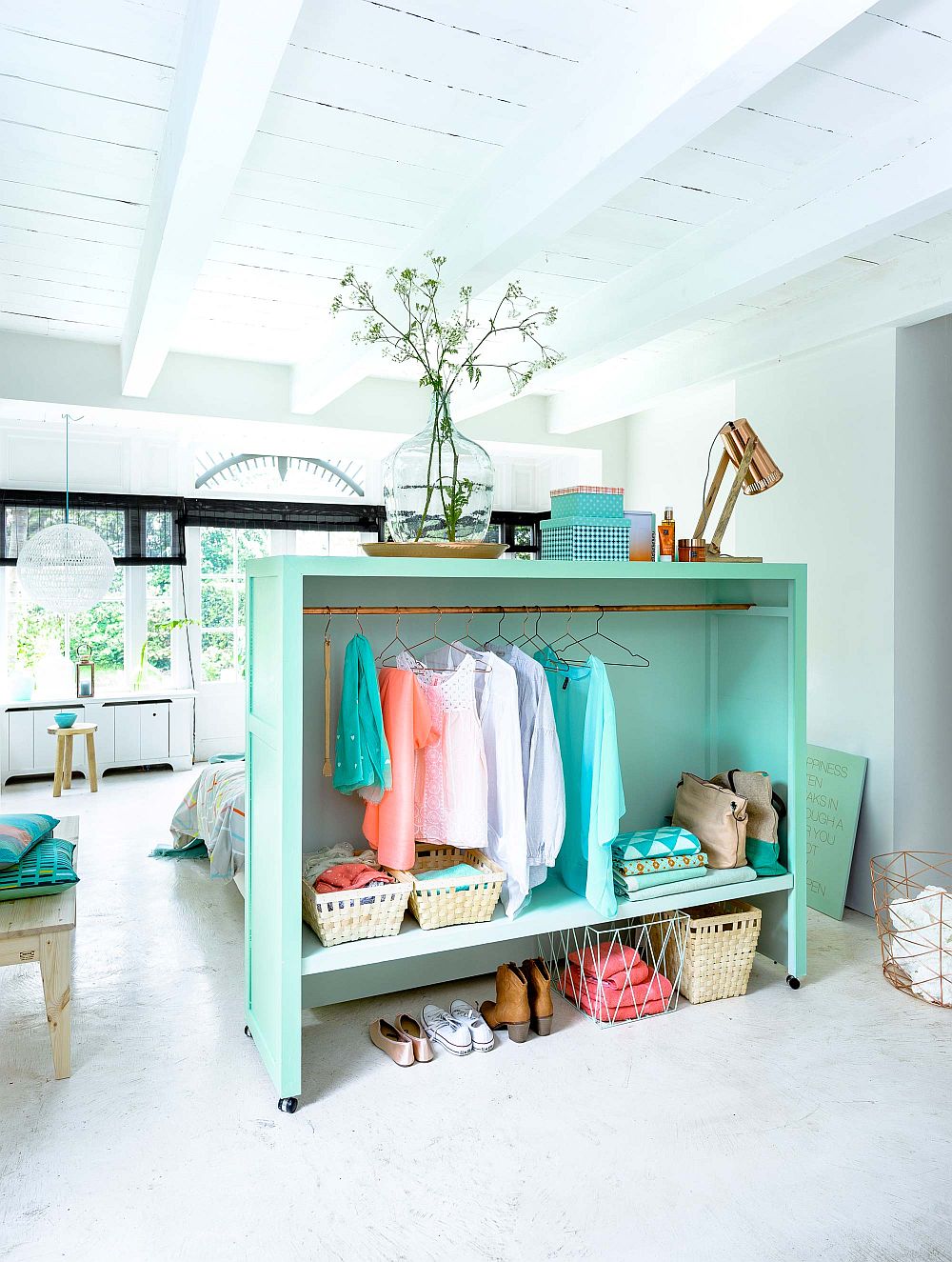 It is time to combine style, space-savvy efficiency and resourceful as you delve into the world of DIY bedroom storage and décor ideas. These exquisite projects range for striking and colorful headboards that also usher in geo pattern to snazzy storage units, nightstands and breakfast trays that make your time in the bedroom simply more relaxing and comfortable. As you find those few extra hours each day and put them to good use over the next week or so, you will realize that each of these smart bedroom DIY ideas will make a world of difference to the overall ambiance of the space.
An Ingenious DIY Headboard
Often ignored, the headboard is a huge part of the overall appeal of the bedroom and ensures that the bed does end up becoming the star of the space. Even if you cannot afford that super-expensive headboard which you just saw in the store near you, you can always recreate its pattern at home without spending a fortune. The list of ideas in this section is long and we start off with headboards that bring color, pattern and a wow factor to the room even while staying classy. The DIY Union Jack headboard tops the list and its beautiful design in red and blue allows you to work with wide range of styles from modern and minimal to coastal and shabby chic.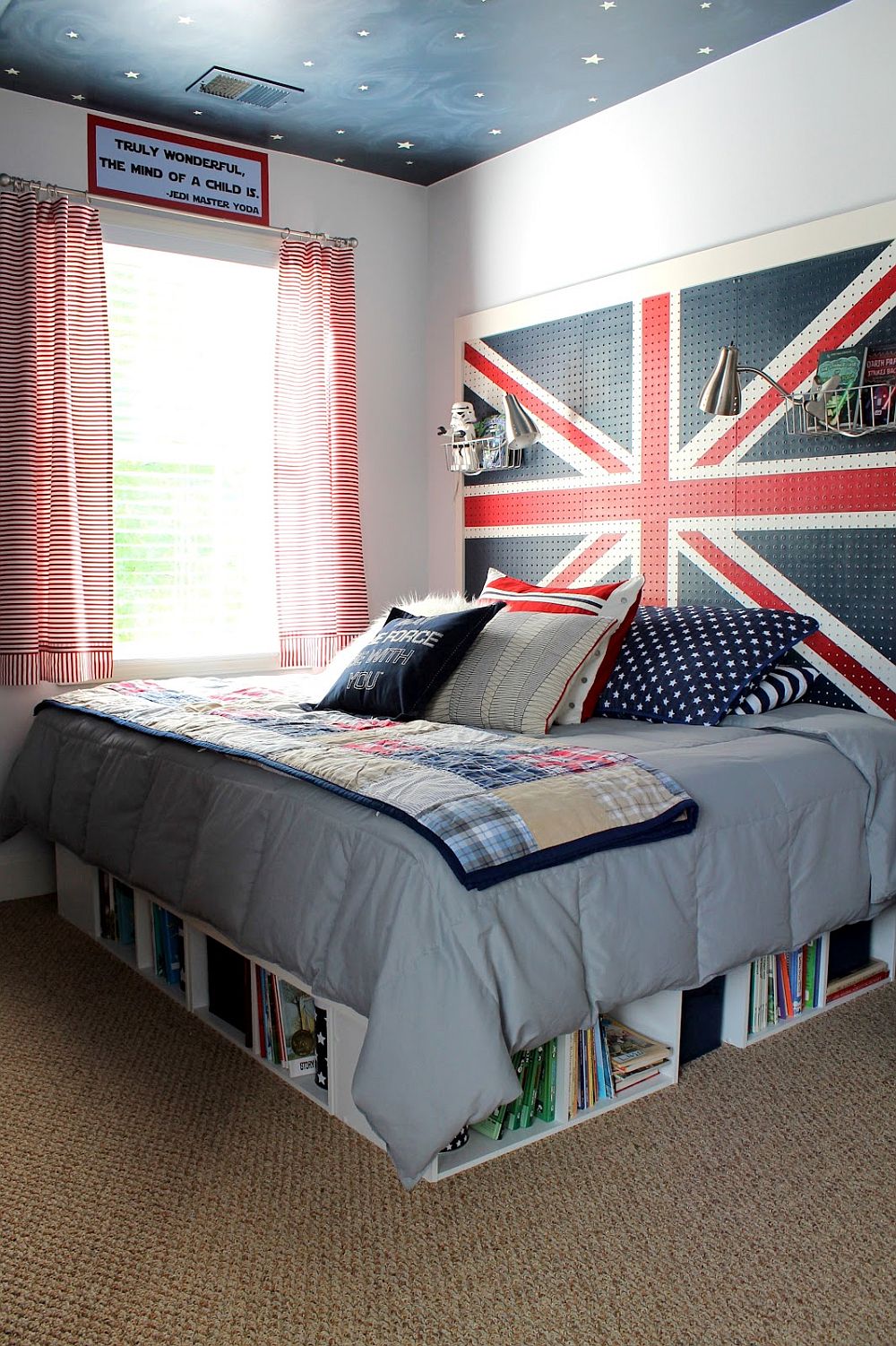 Custom wood headboard with 3D pattern is pretty simple to create if you have the right wall decal and a large piece of wood that covers the headboard wall. The Light Up Headboard is a fun way to enliven the small bedroom without disturbing its color scheme and theme even as the large blue, tufted DIY headboard combines classic, timeless charm with colorful spunk. In a neutral and modern bedroom even a delightfully hung rug can be turned into a stunning headboard that steals the show ever so effortlessly.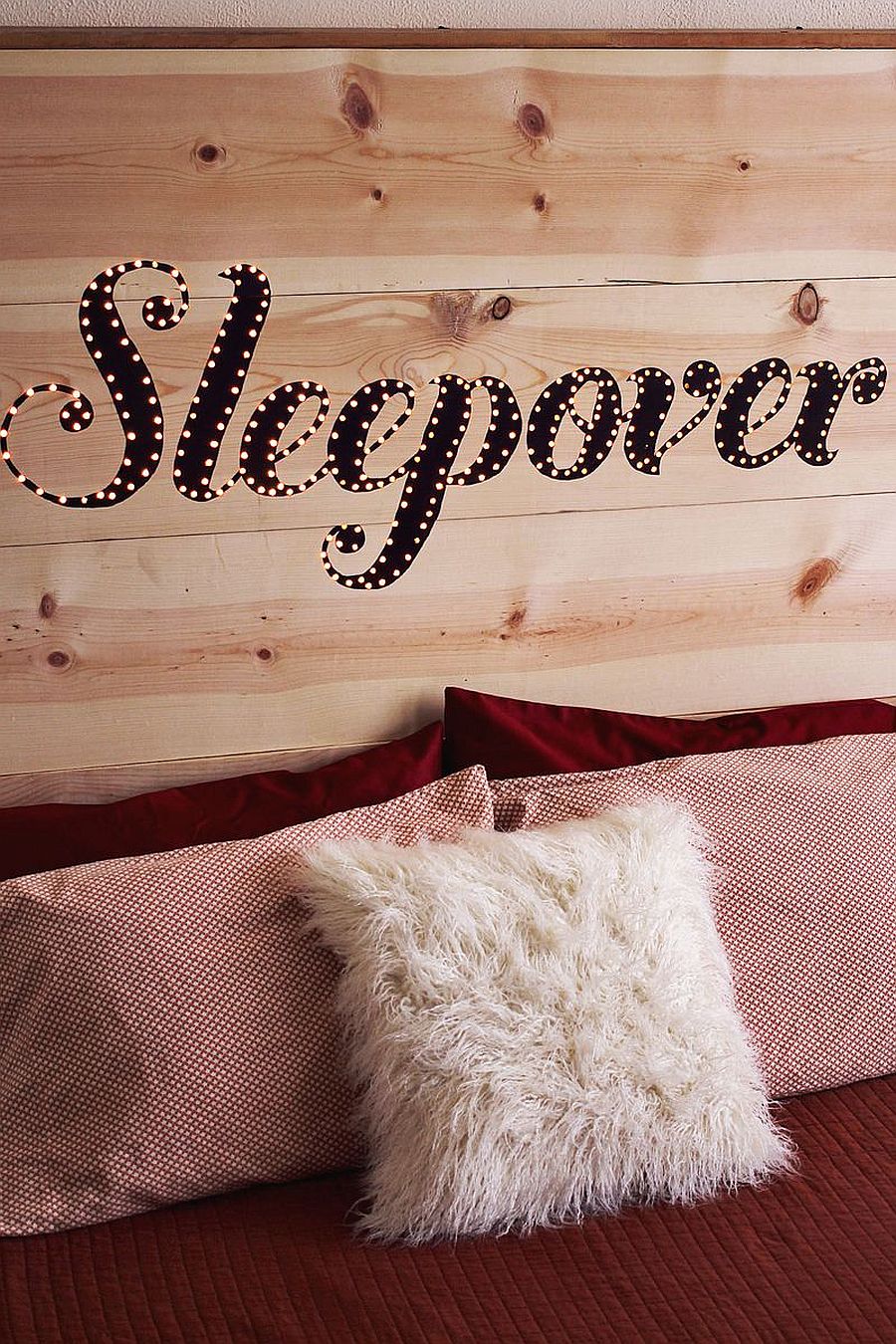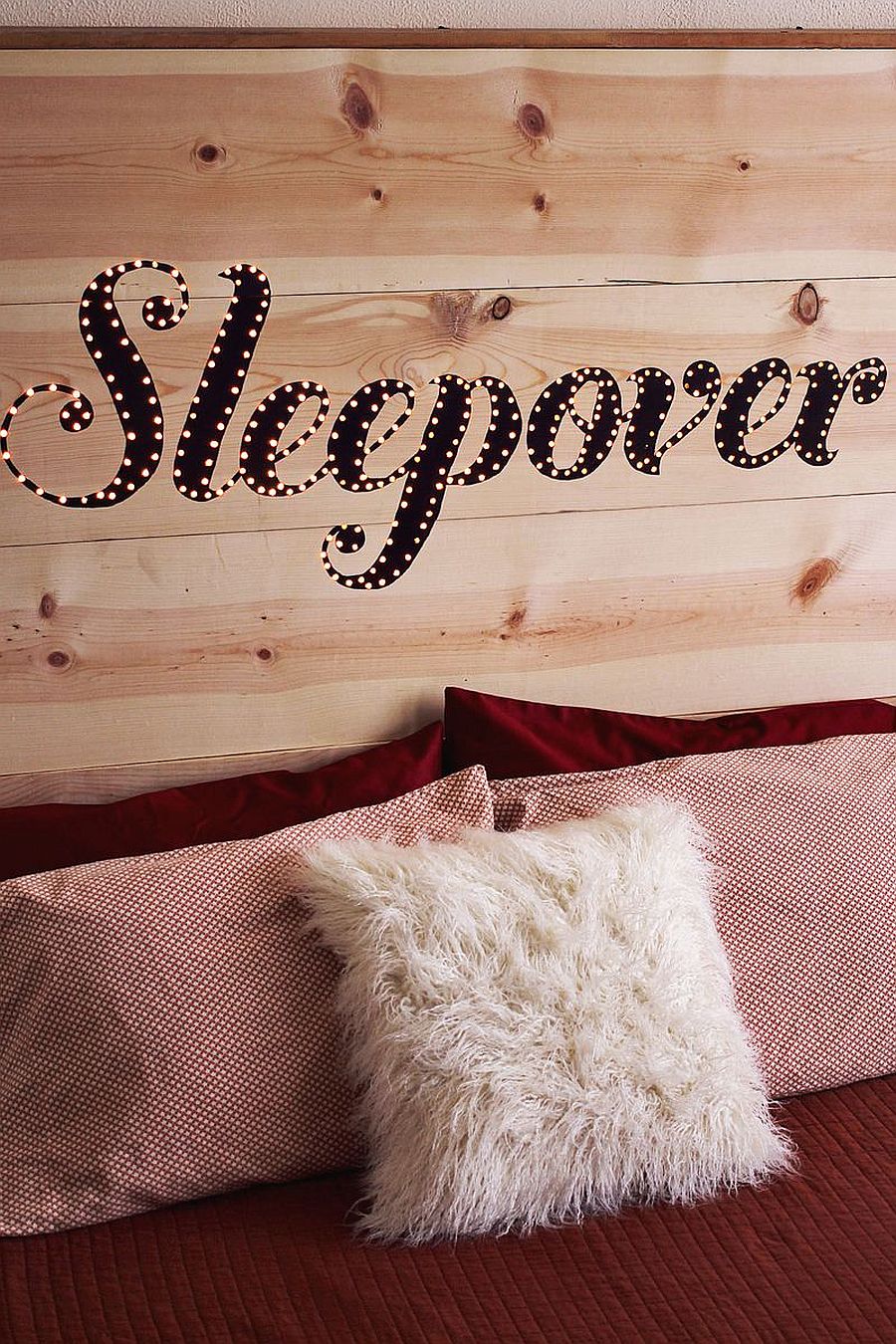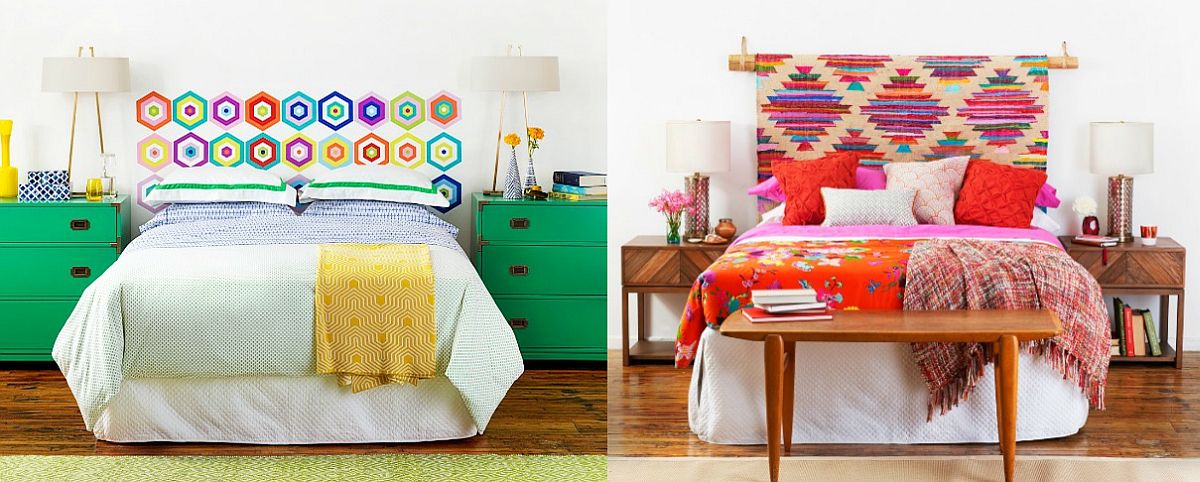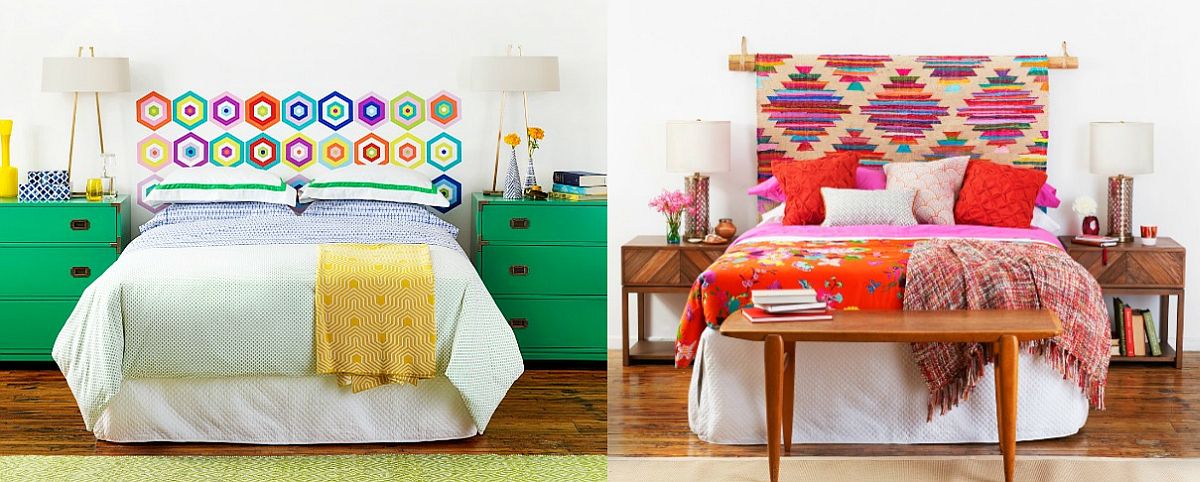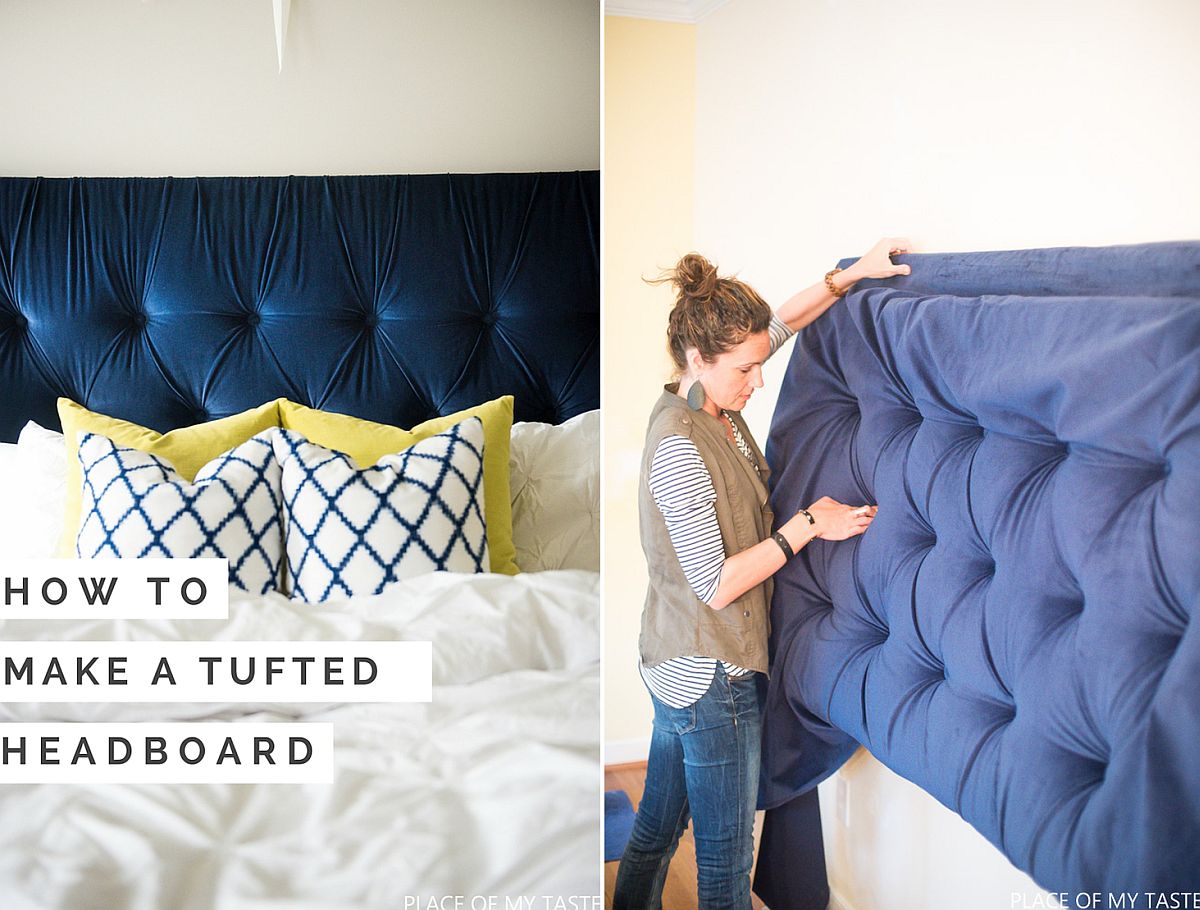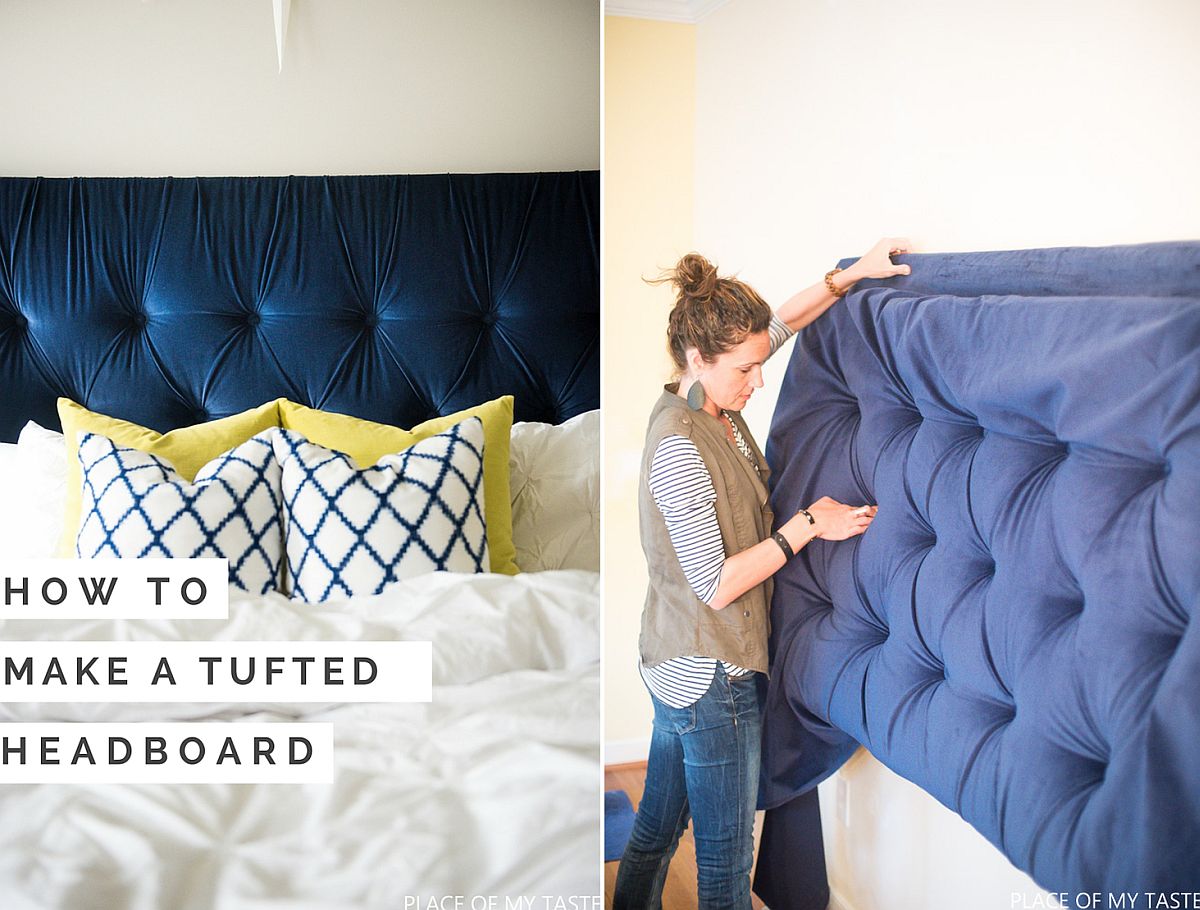 From the bright, bold and boisterous, we move on to the simple, understated and cozy as we turn our attention towards wooden headboards. Modern bedrooms with wooden headboards are increasingly becoming more common and even with a hint of rustic touch, these headboards look absolutely fabulous. DIY Ikea Hack stikwood headboard is a great choice for those who love a refined, modern-Scandinavian style while a headboard crafted using reclaimed wooden pallets feels more rustic.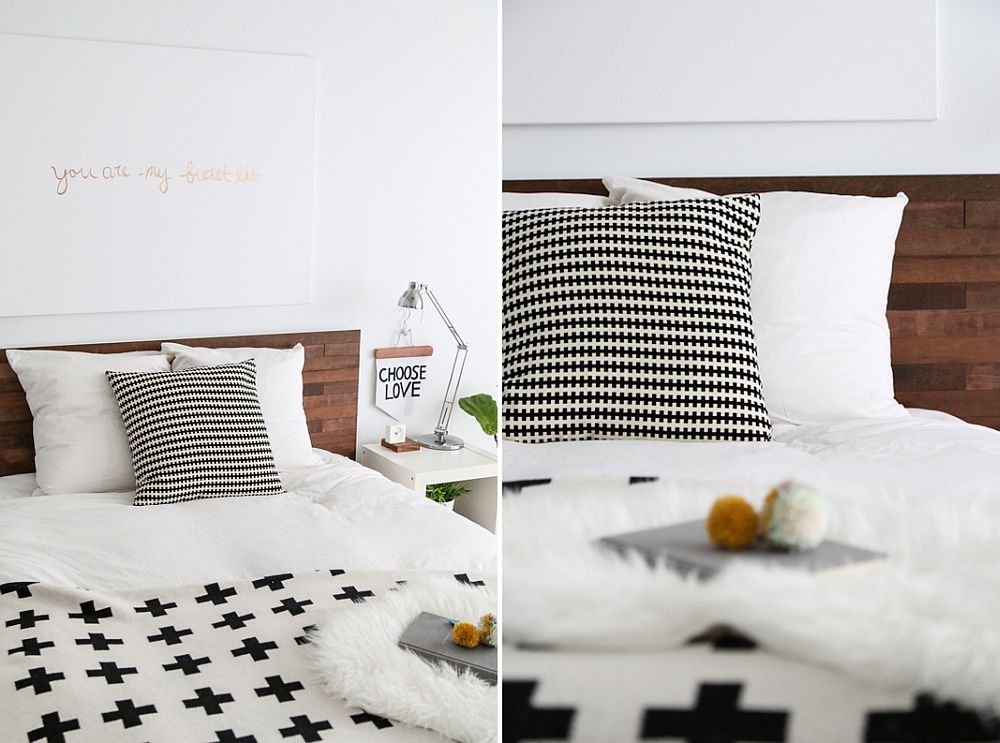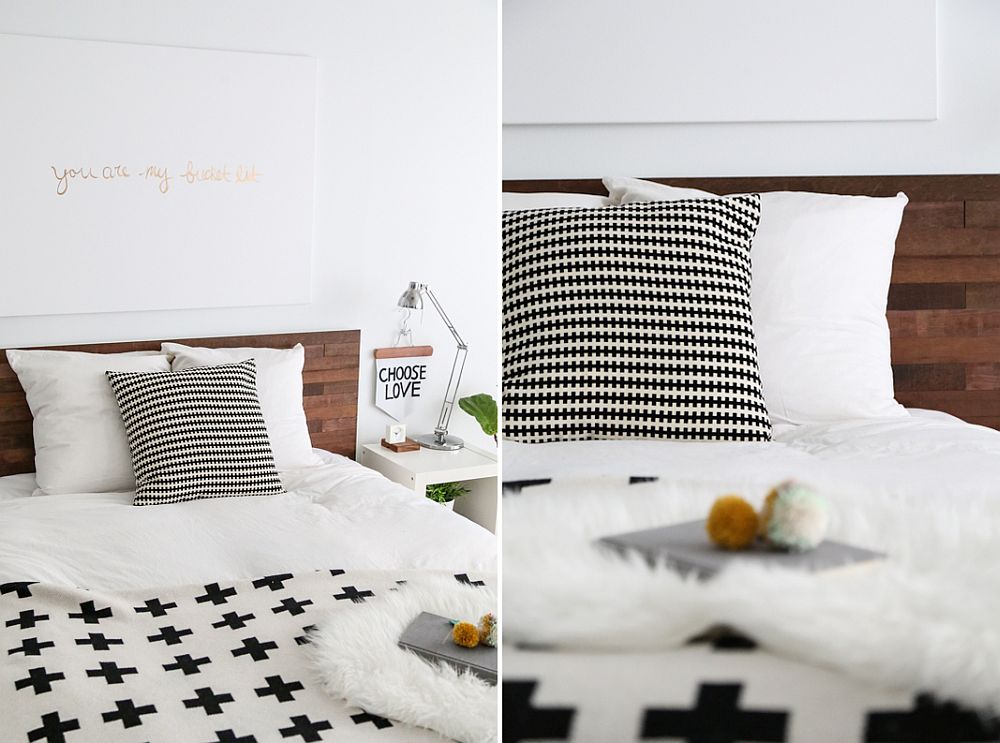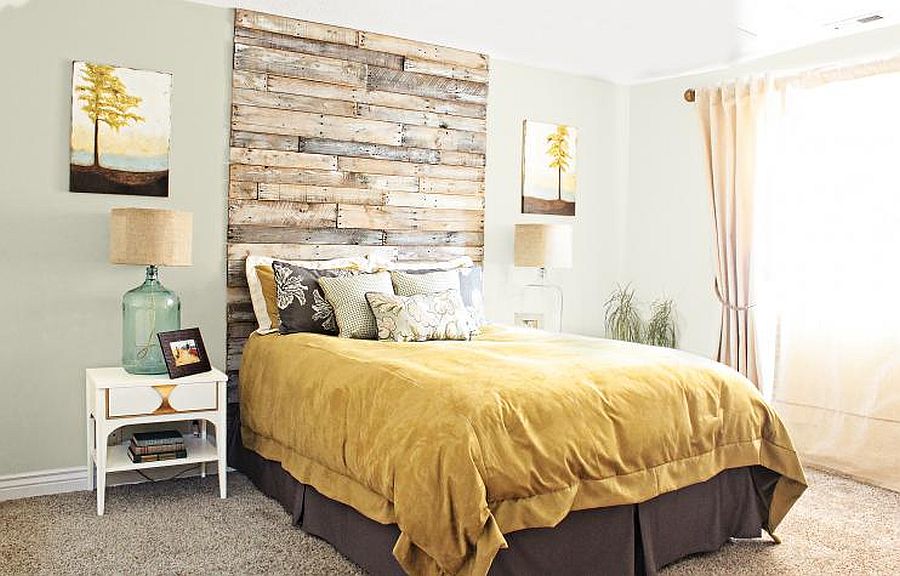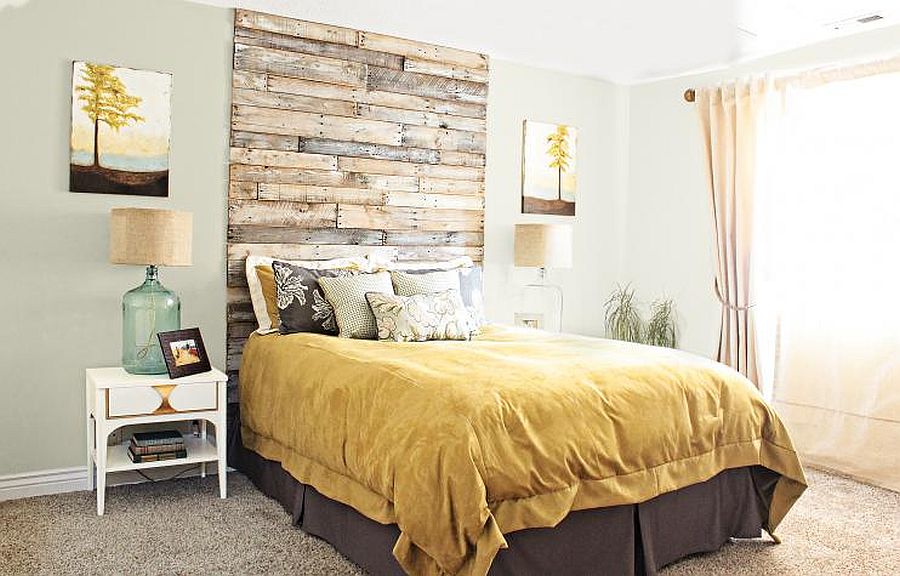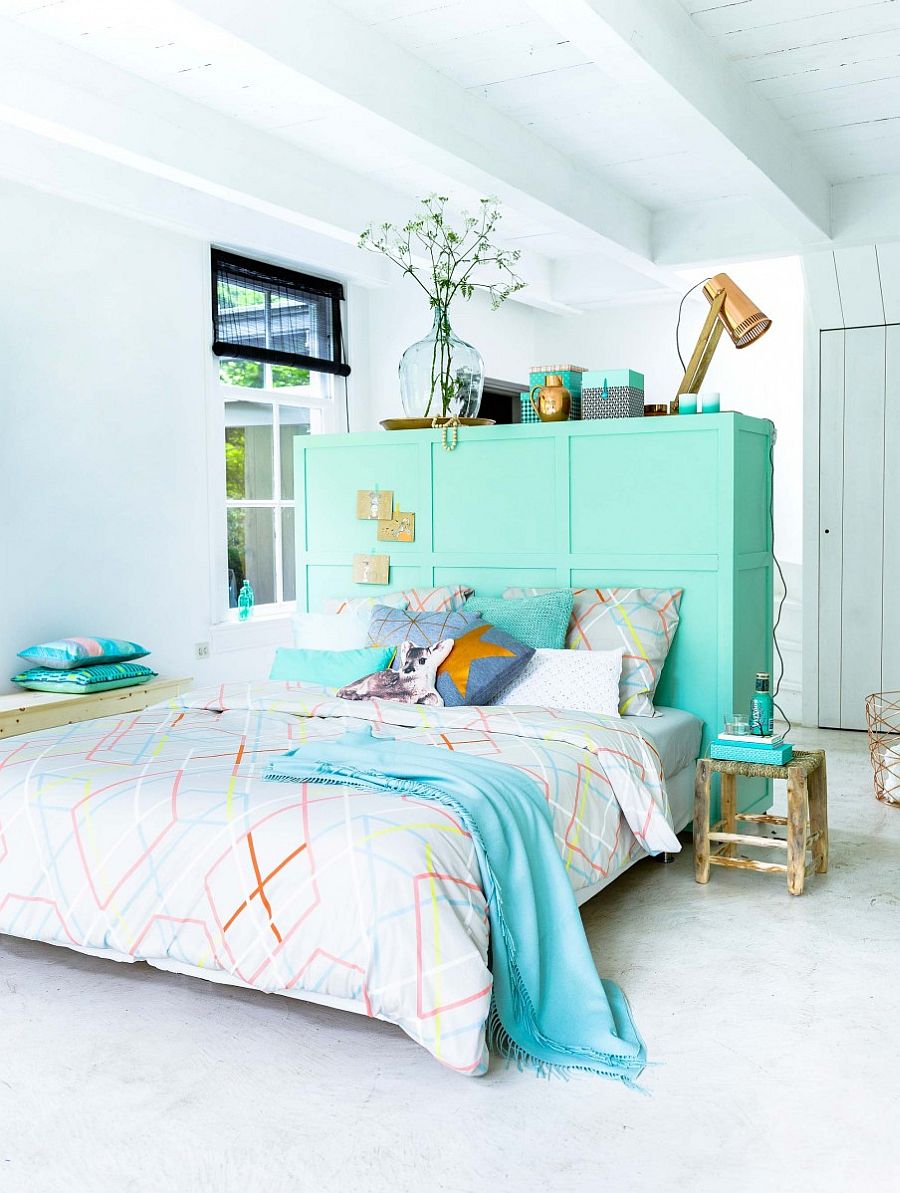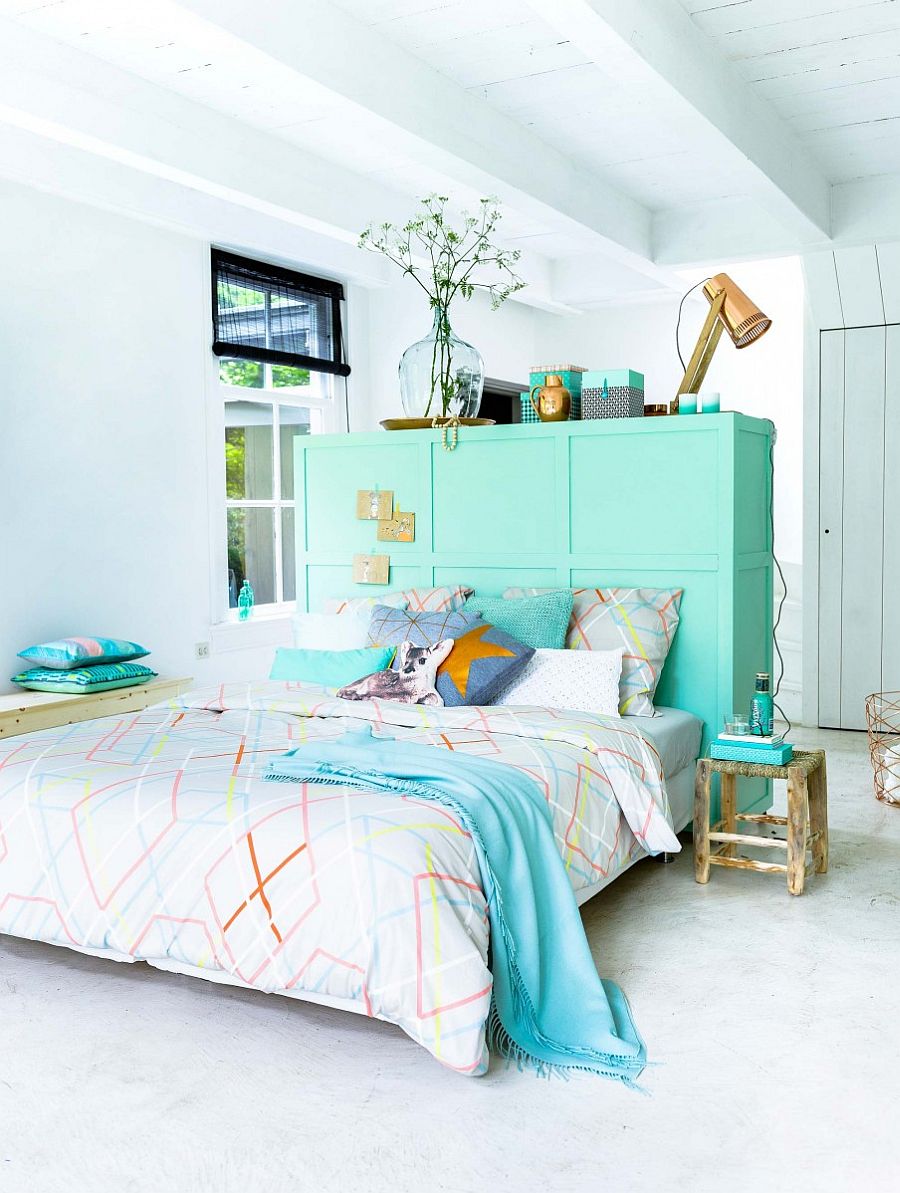 Bedroom Storage and Bedside DIYs
Every modern bedroom needs nifty storage options and dashing display units to give it that perfect, structured finish. Of course, buying a nightstand with several drawers or even a large, vintage dresser with French colonial charm can be an expensive affair. Instead, you can opt for DIY décor additions that offer the same storage ability at a fraction of the price. The large wooden storage chest is a wonderful project to start during the holidays as it does demand considerable amount of time. You can even add a cushion on top to transform the chest into an extra seating option.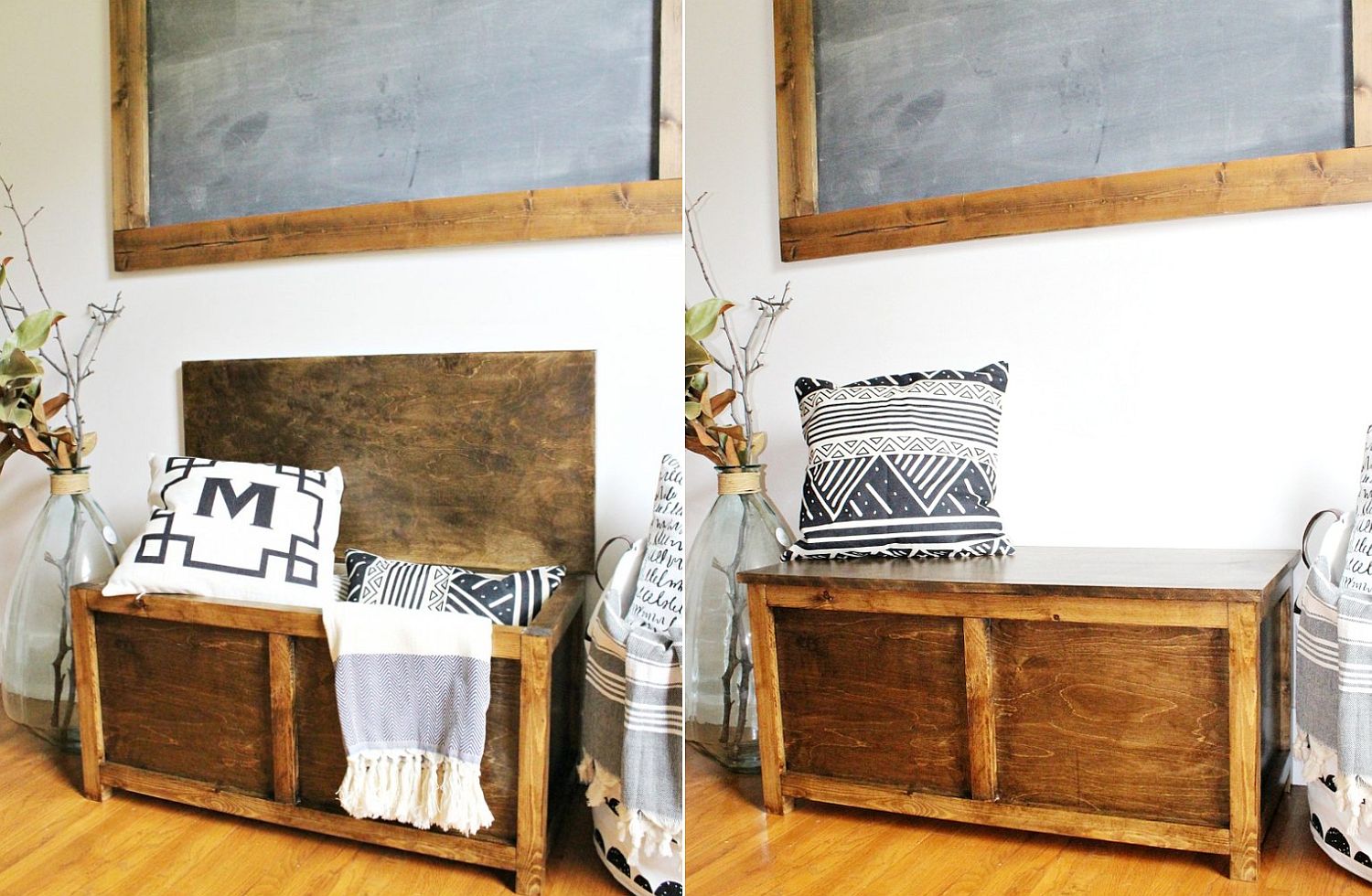 Cheap and yet classy, the DIY Fabric Boxes bring color and playfulness to the bedroom even as Design By Colors showcase how a couple of wooden boxes can be transformed into a nightstand with ample storage space. Whether it is the floating bedside table that you prefer or a makeshift nightstand, the options are well and truly plenty!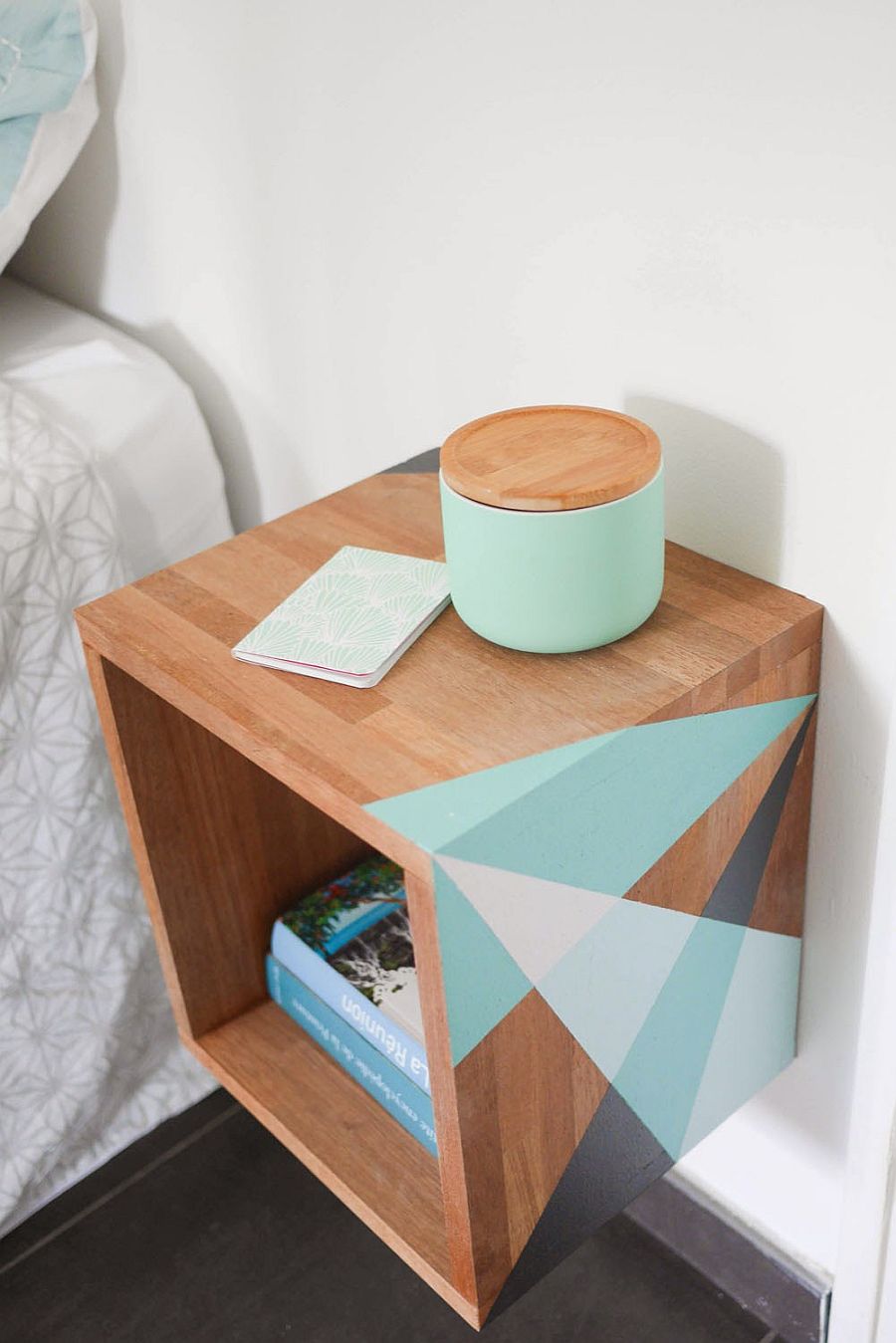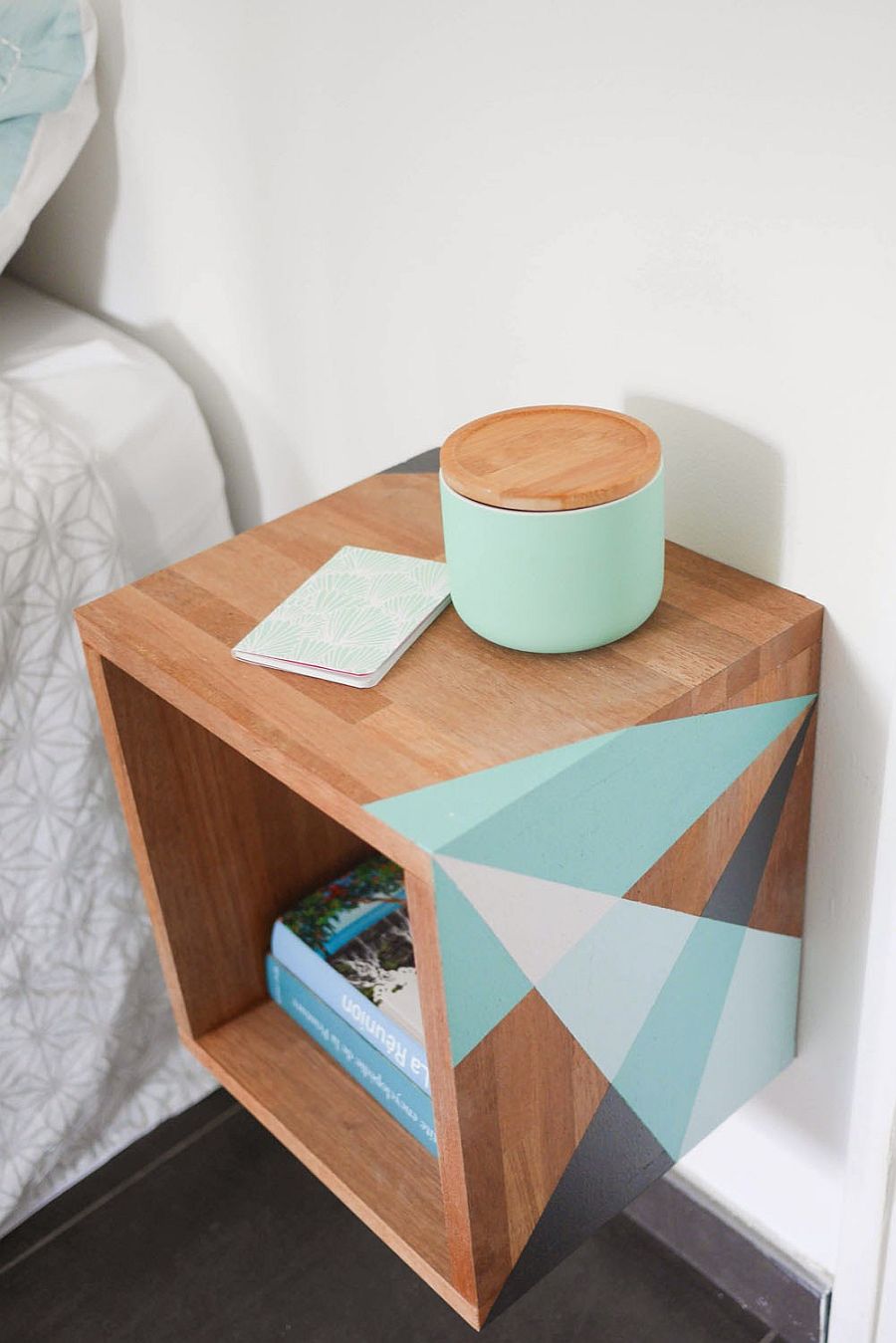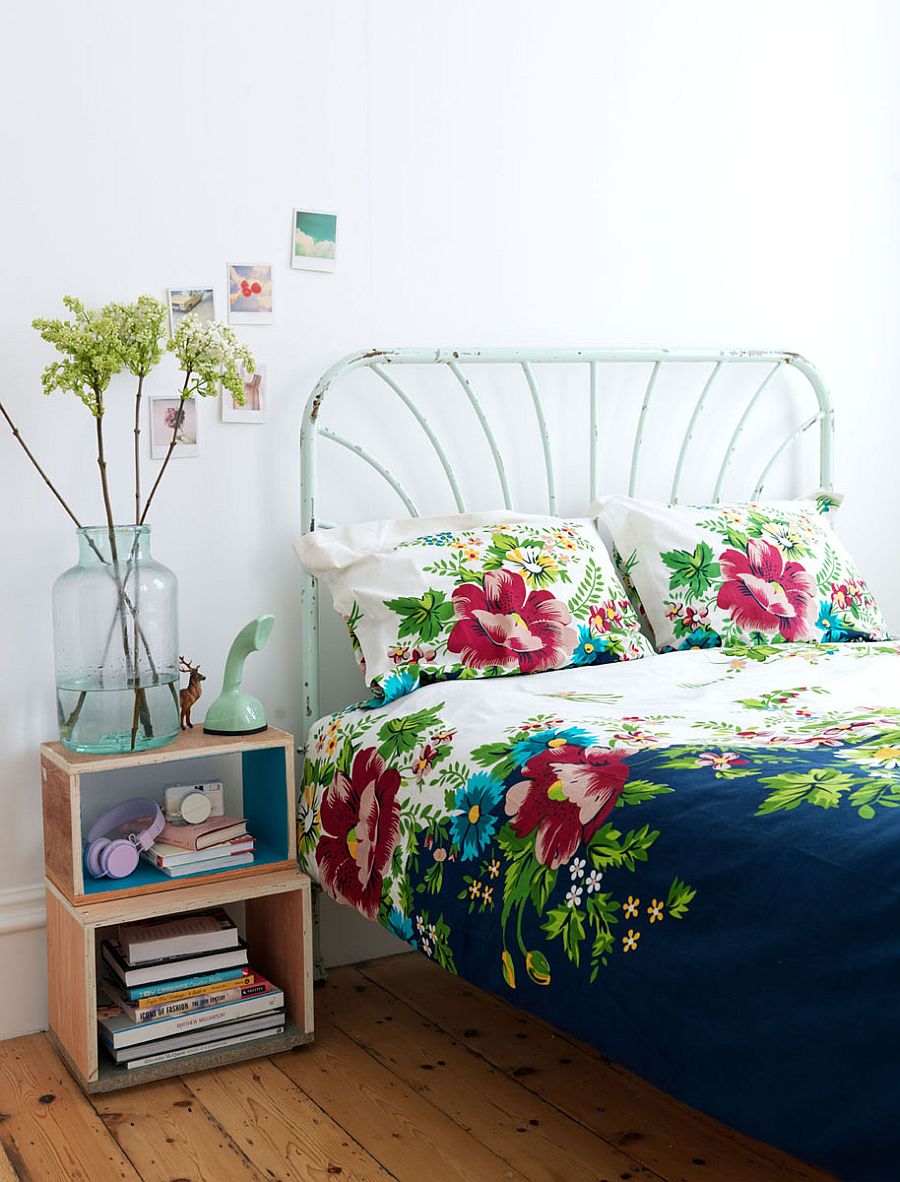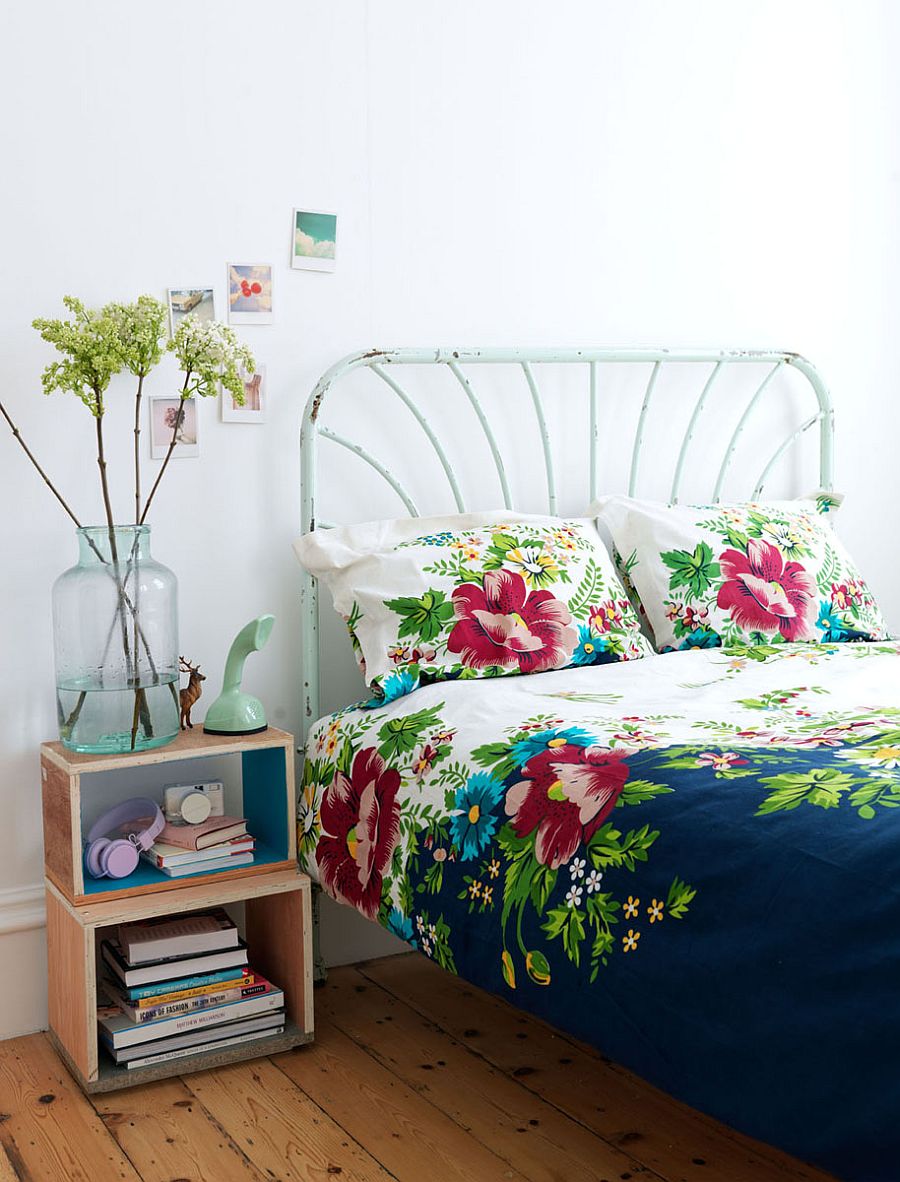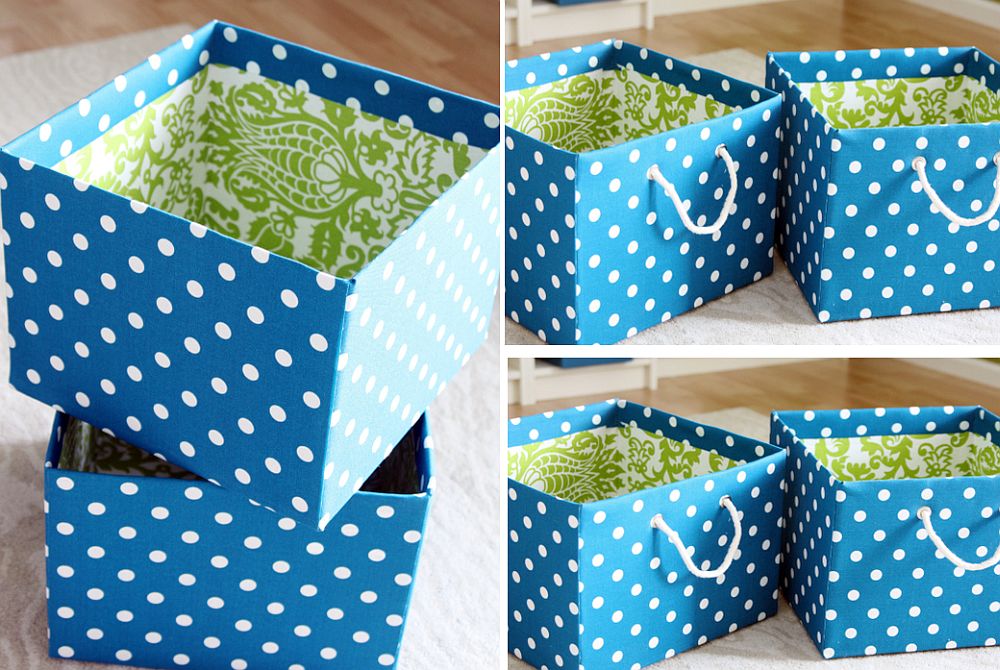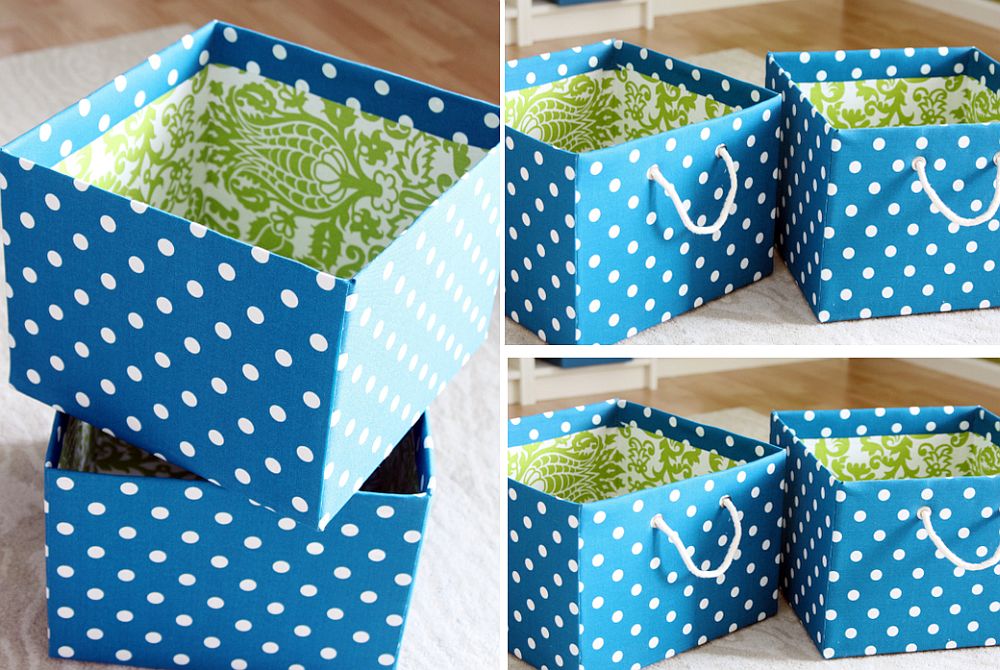 Trendy DIY Crafts for Bedroom
It is not always about practicality and you might want a DIY idea that improves that aesthetics of your bedroom while cutting-back any makeover costs. For those who want to bring a touch of romantic or even majestic aura to the space, a cool DIY canopy is the perfect idea to work on. With a few copper pipes and the right drapery, you have a bed with canopy that redefines the entire ambiance of the bedroom. Taking this cozy experience a level higher is the hairpin leg DIY breakfast tray for those perfect mornings! Throw in a few pillows with chic dyed DIY pillowcase in pastel pink of light blue and you have an inviting, charming and pleasant bedroom that is also super-trendy.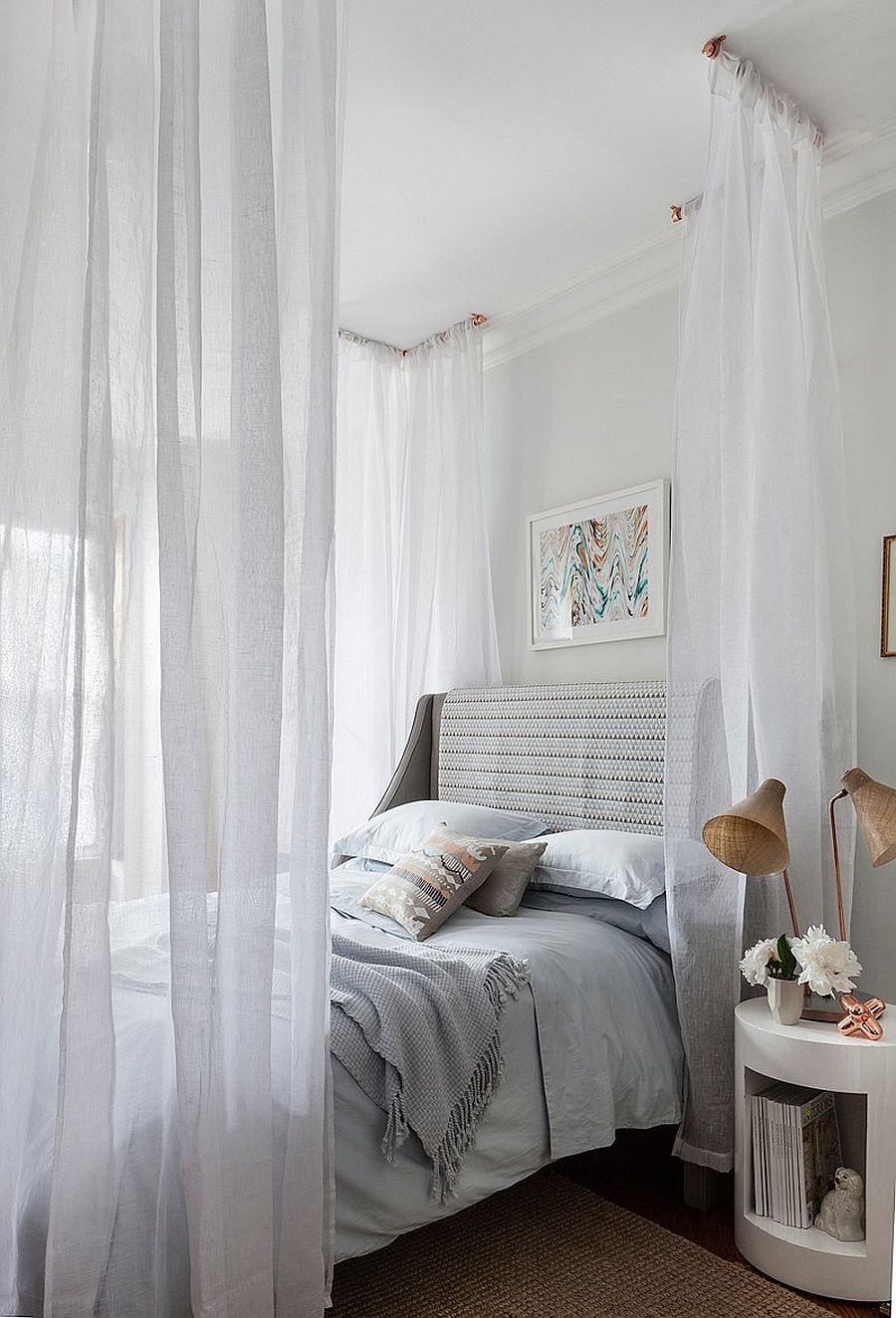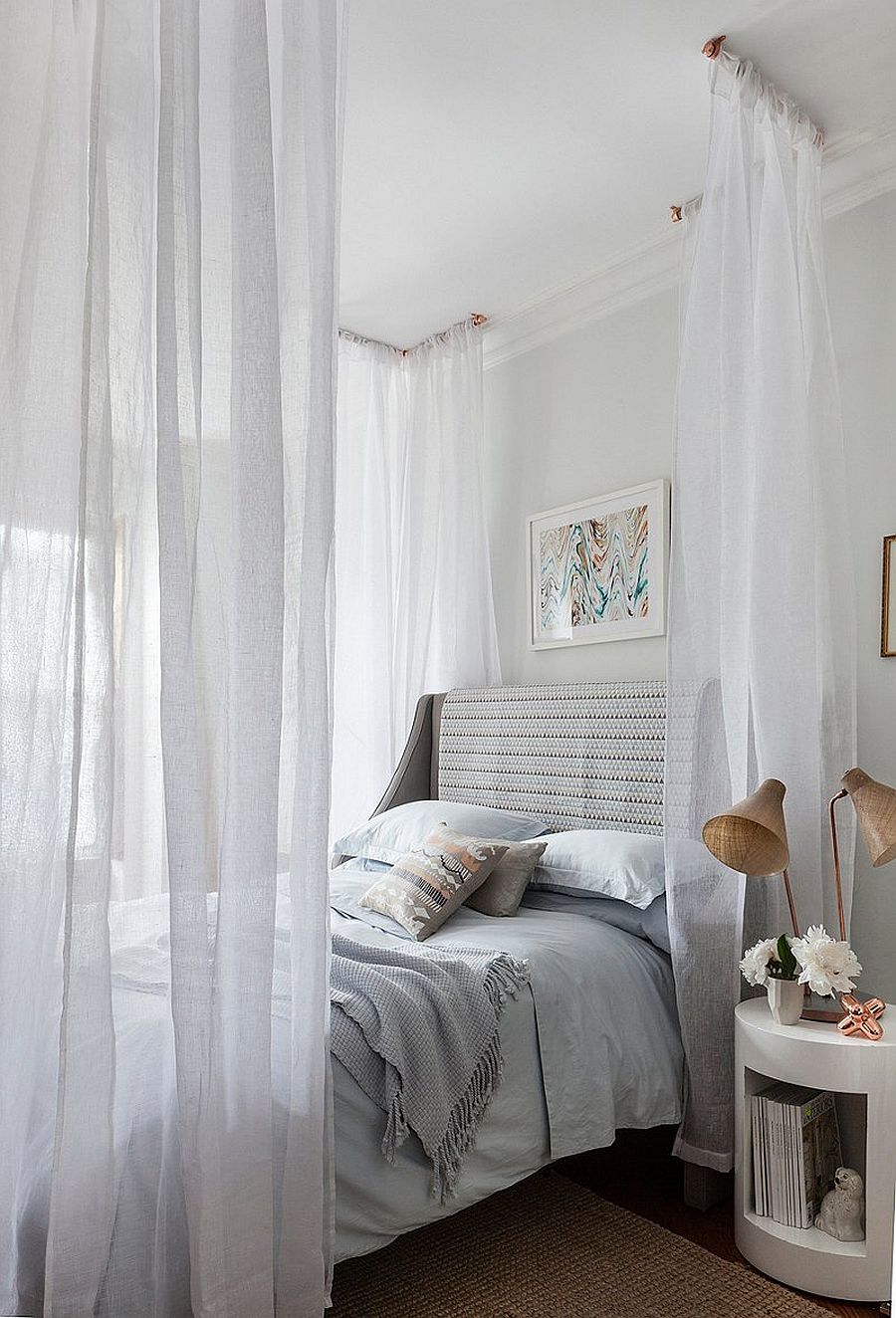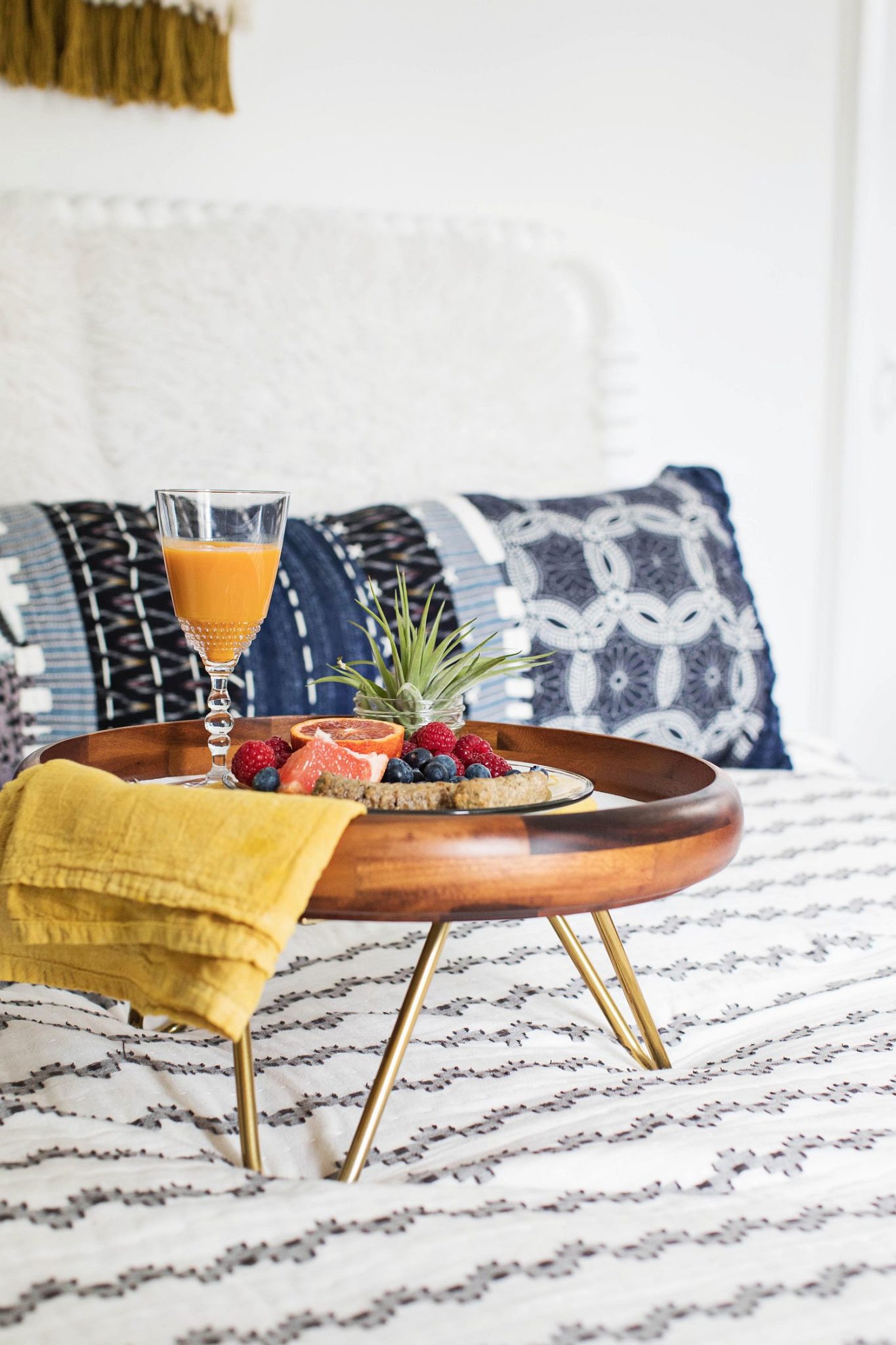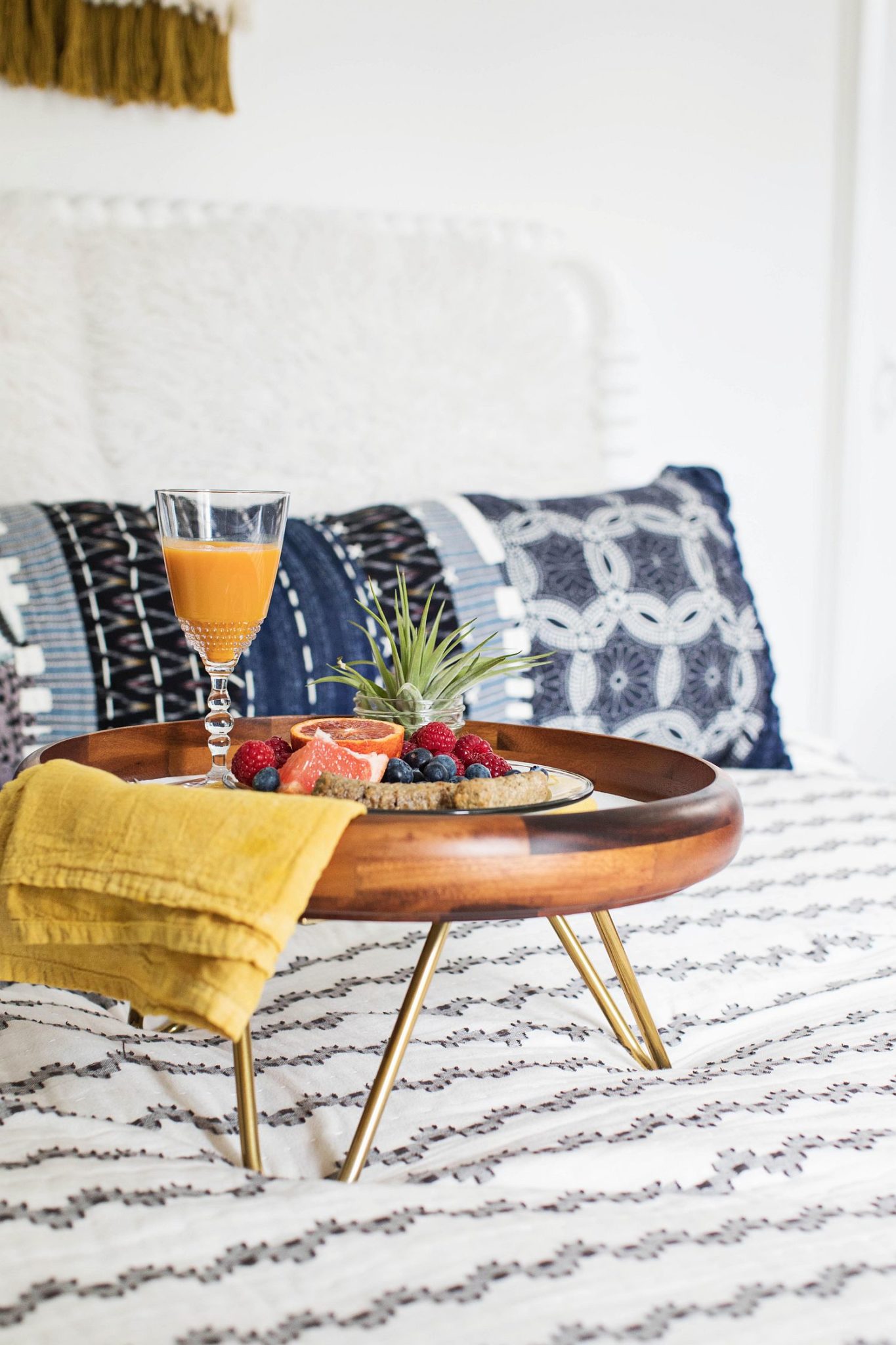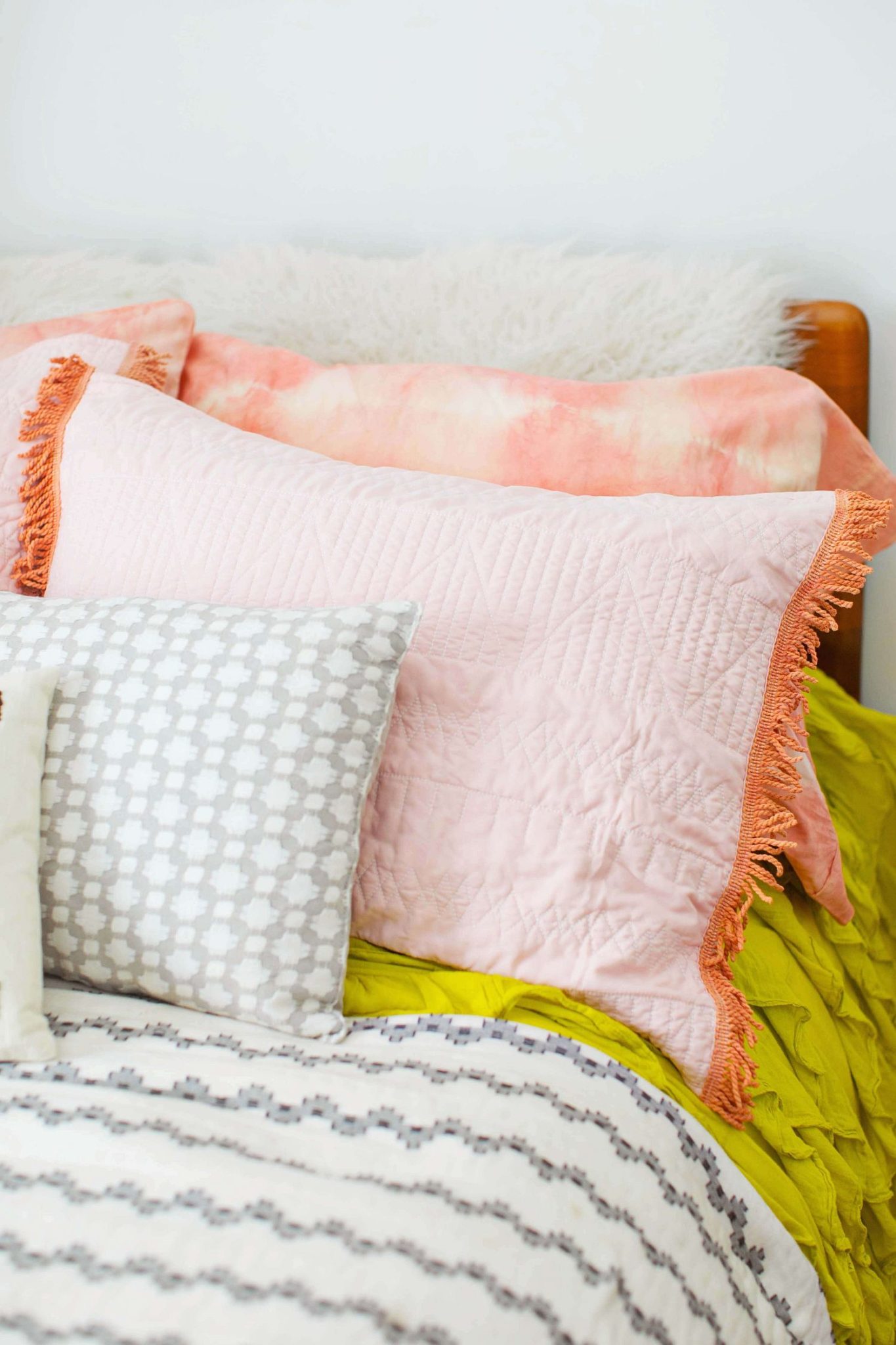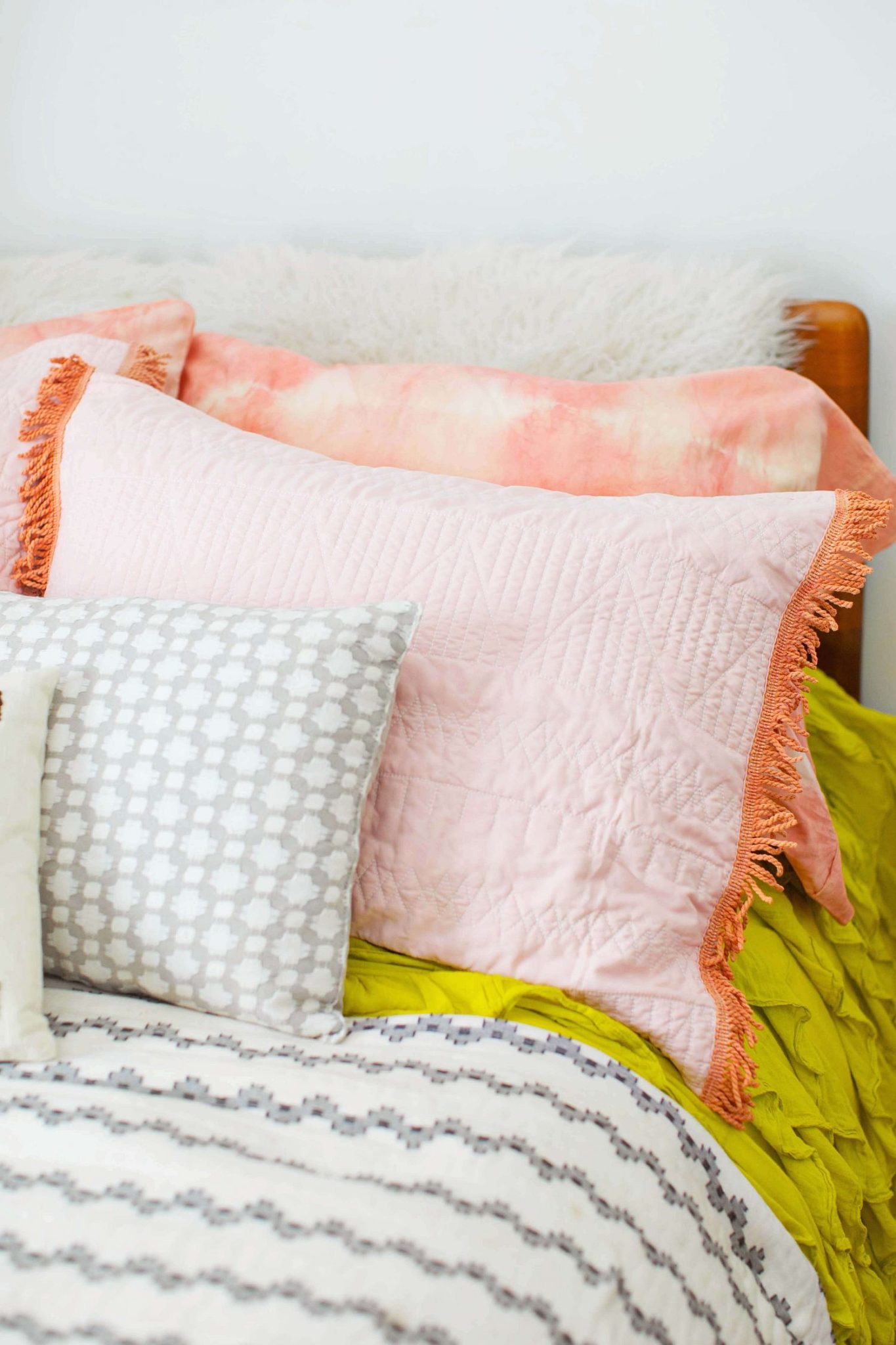 Liked the story? Share it with friends.
Article source: https://www.decoist.com/diy-bedroom-decor-storage/