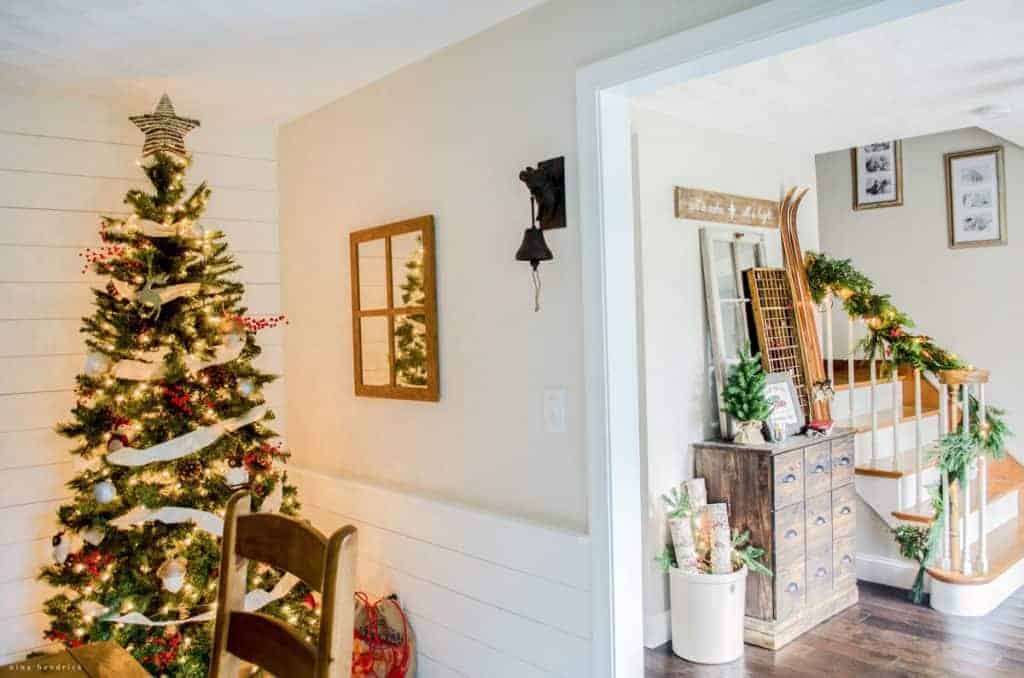 Gather holiday inspiration from this warm & cozy rustic farmhouse Christmas Home Tour. There are so many classic decor ideas!

Warm & Cozy Rustic Farmhouse Christmas Home Tour 2015
Welcome to our Christmas Home! I'm so happy to be a part of this tour hosted by my friend Jen of Migonis Home and Wayfair. You can catch Part 1 of my home tour here if you haven't seen it already.
MY LATEST VIDEOS
MY LATEST VIDEOS
Exterior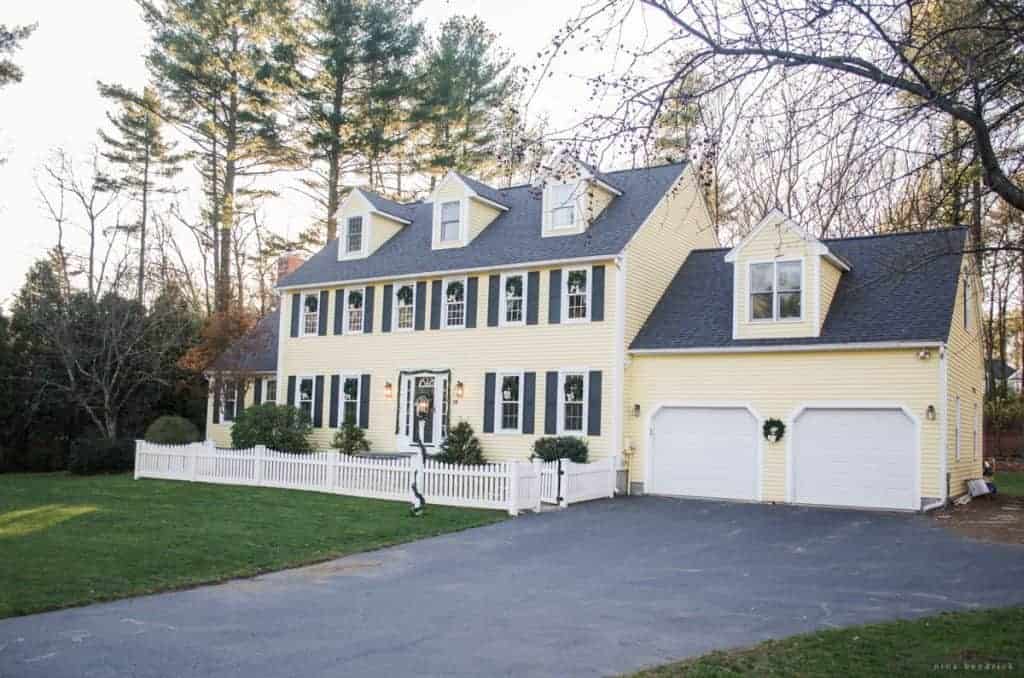 I don't know if you feel the same way, but I find that the Christmas season flies by! I feel like I have plenty of time, but before I know it I'm ordering gifts seconds before the shipping deadline cutoff. Every year I say "Next year I'll do better!", and usually I do, but I always seem to create an unattainable ideal. This year, as I was getting wrapped up in the stress and decorating, my younger son Cooper happened upon me and unwittingly reminded me. "Why do we celebrate Christmas, Mommy?" he asked me.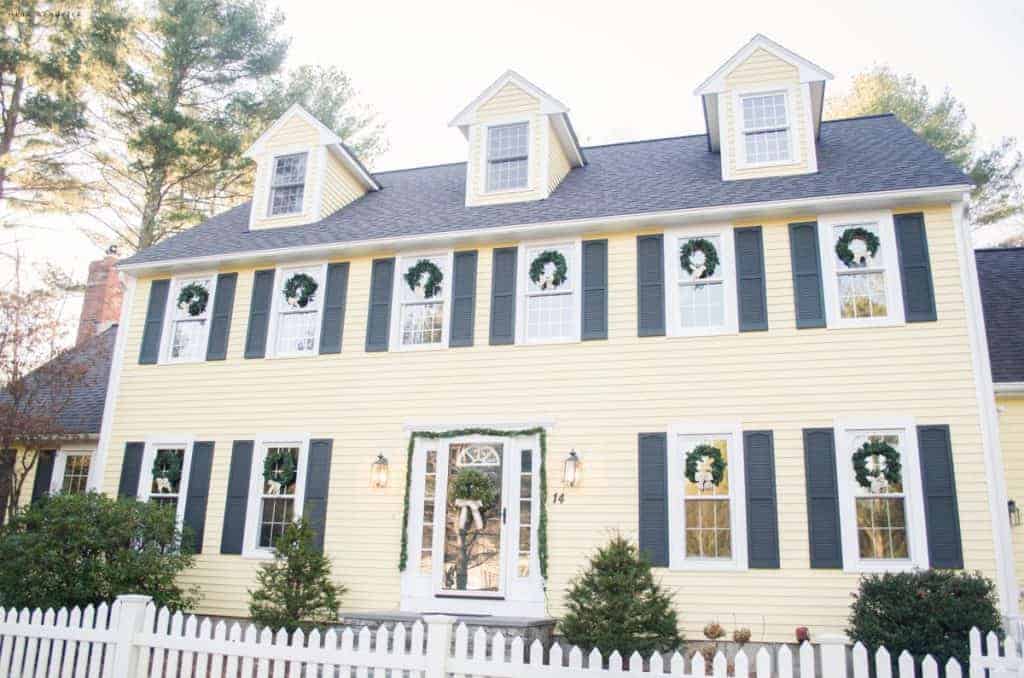 After my moment's hesitation (in which I felt like I had utterly failed as a parent) he quickly said, "Oh, I remember! It's Baby Jesus' birthday, and when we buy presents for our family and people who don't have any." It was a good reminder to keep the meaning of the season in perspective for myself and my children. As much as I enjoy making my home beautiful for the season, it's honoring the spirit of giving and creating memories as a family that is the most important part of Christmas. With that being said, it brings me a lot of happiness to create a beautiful home for my family and to open up that home to those I care about during the holiday season. I hope you enjoy this inspiration as I welcome you into our home!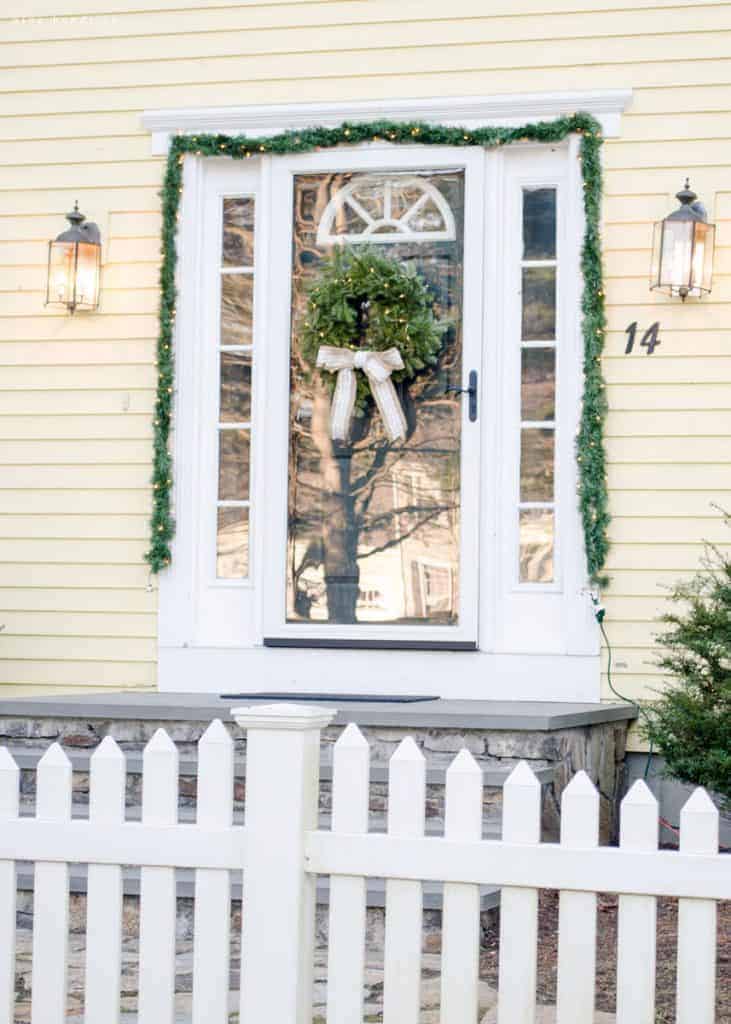 This is our last Christmas with a yellow house. It may look okay in photos, but up close it's peeling and bubbled everywhere- there was no primer used between the original stain and the current yellow latex paint so it will all be scraped off come spring. I get asked a lot, but I'm not sure of the exact current color- it came with the house. I suspect Hawthorne Yellow by Benjamin Moore. We will be giving it a more neutral makeover, though I'm not sure which color it will be (update: you can see the color we went with here). I kept the decor neutral this year on the outside, and I love it! The window wreaths were from Michaels, and I made all of the bows from burlap ribbon. I have some waiting to go in the 3rd story windows, but they are higher up and I can't reach.
Wayfair provided me with a gift card for this post, but all opinions are my own. This post also contains affiliate links for your convenience. Please see my disclosures here for more information.
Foyer
Come on inside and into the foyer!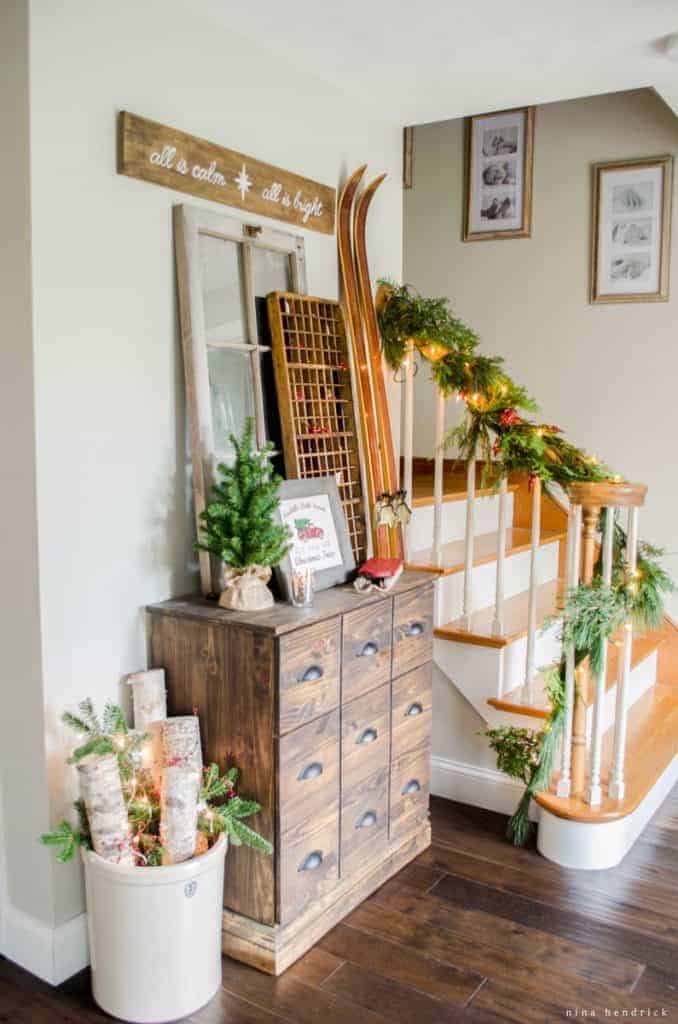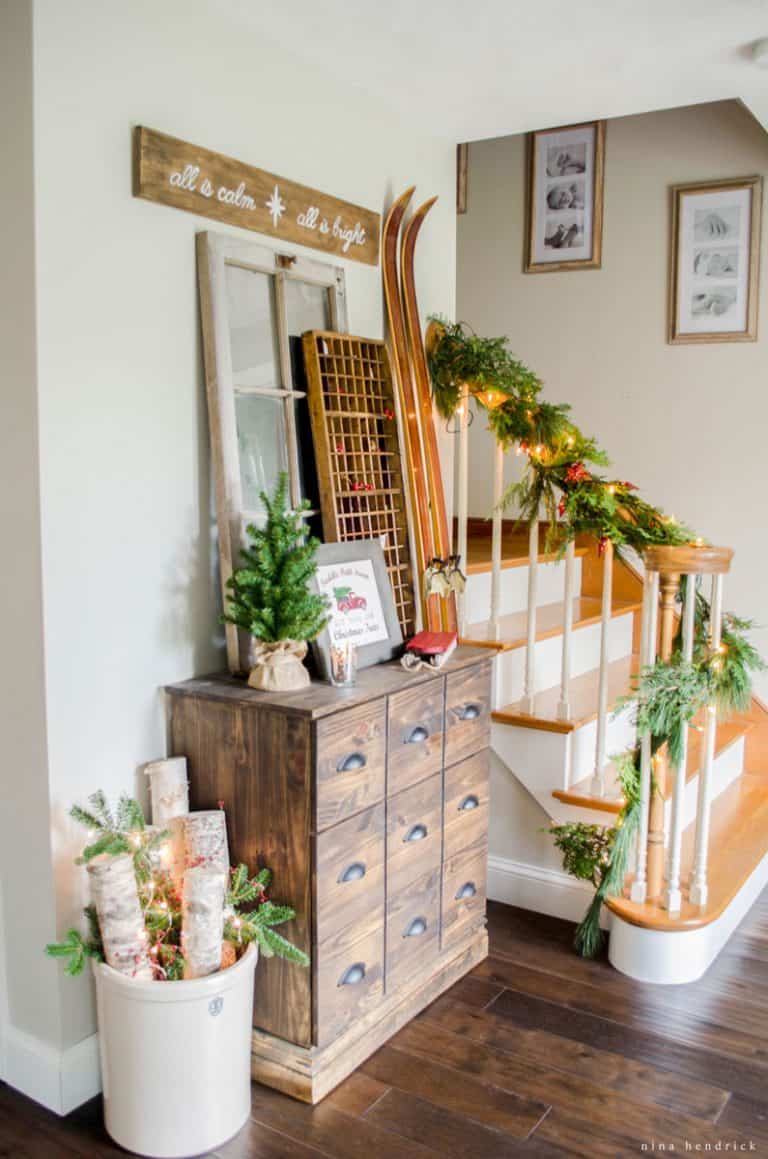 We're switching things up in the family room soon, so I brought the apothecary console from the living room and moved it here. It looks like it should have been here all along!  The skis also came in, since the Christmas Mudroom is back to being functional (and usually messy, welcome to life with three kids).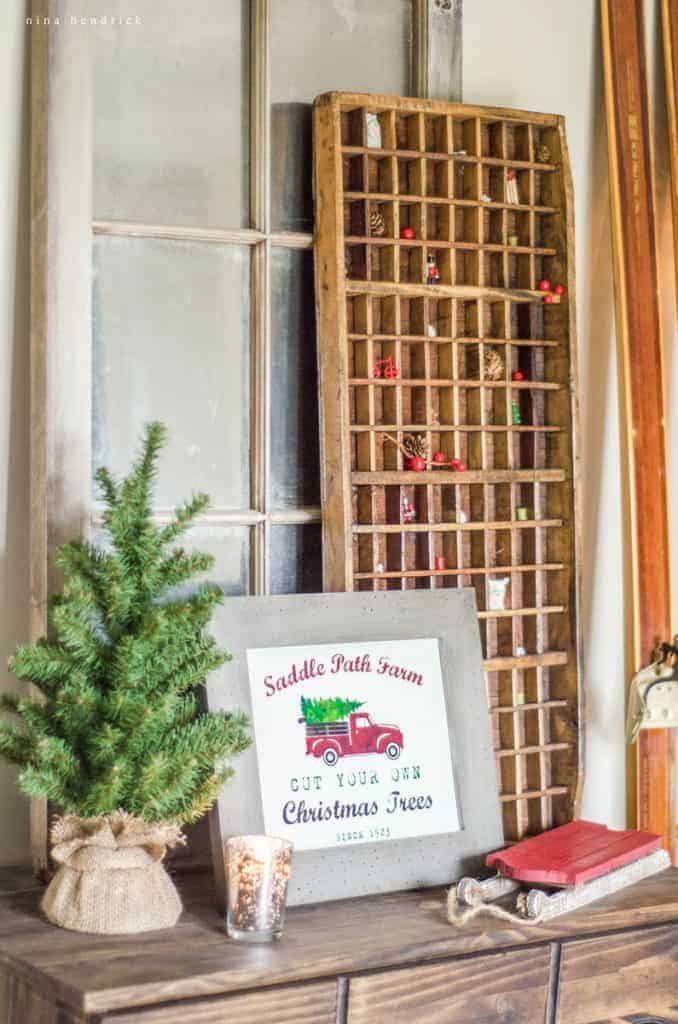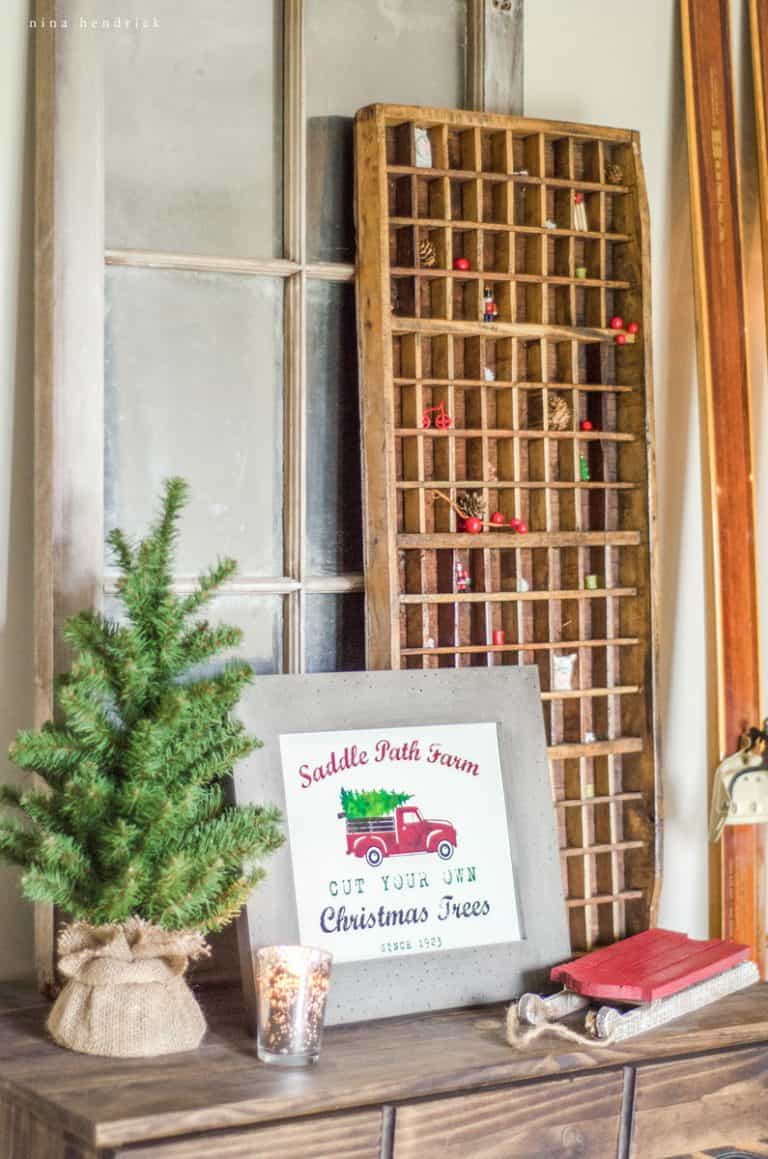 I loved filling in the printer's drawer with fun little miniatures.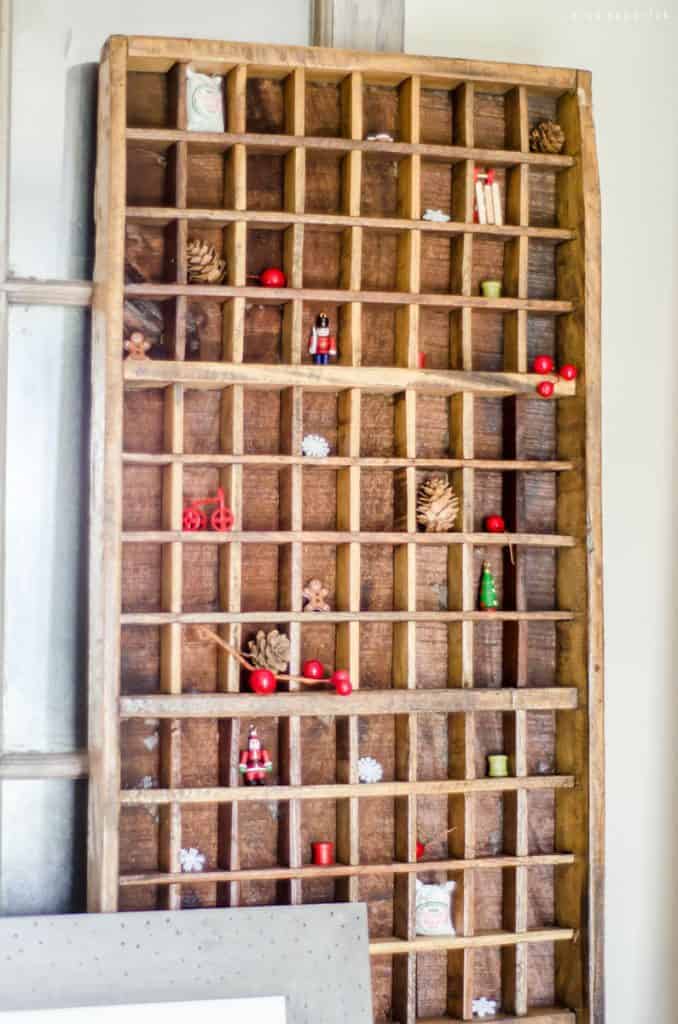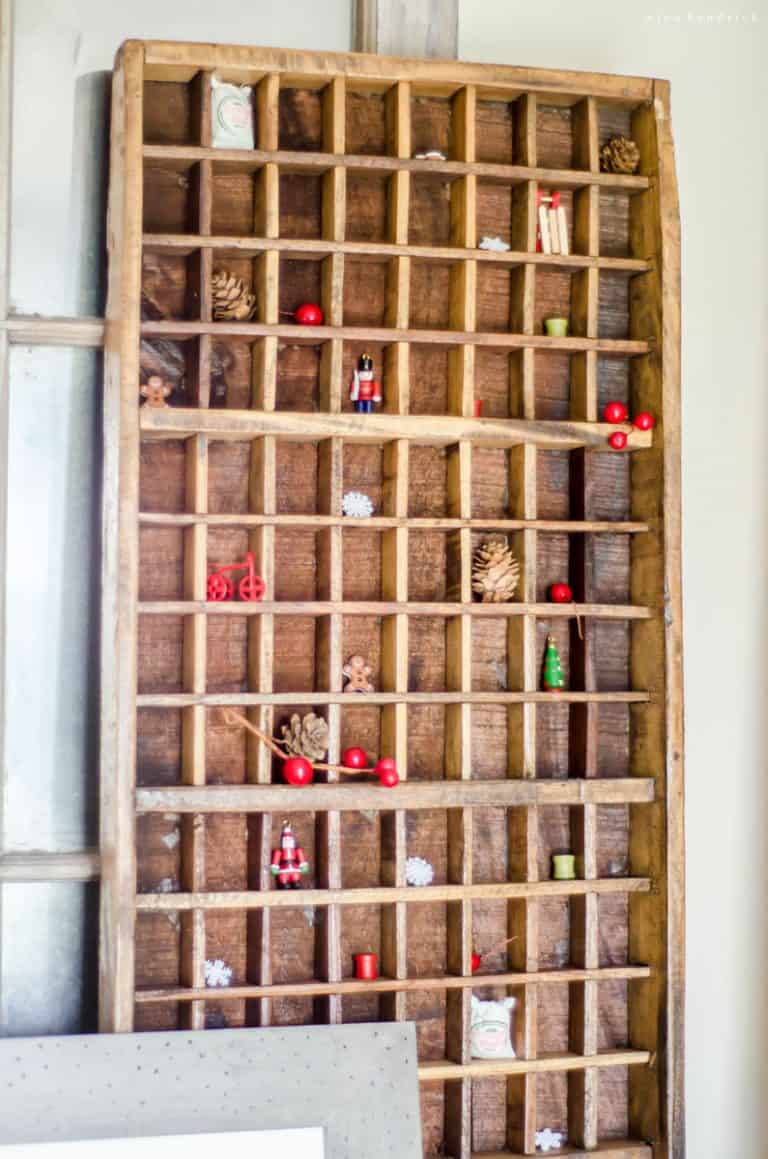 My boys seem to have inherited my obsession with minis too and they are always rearranging them!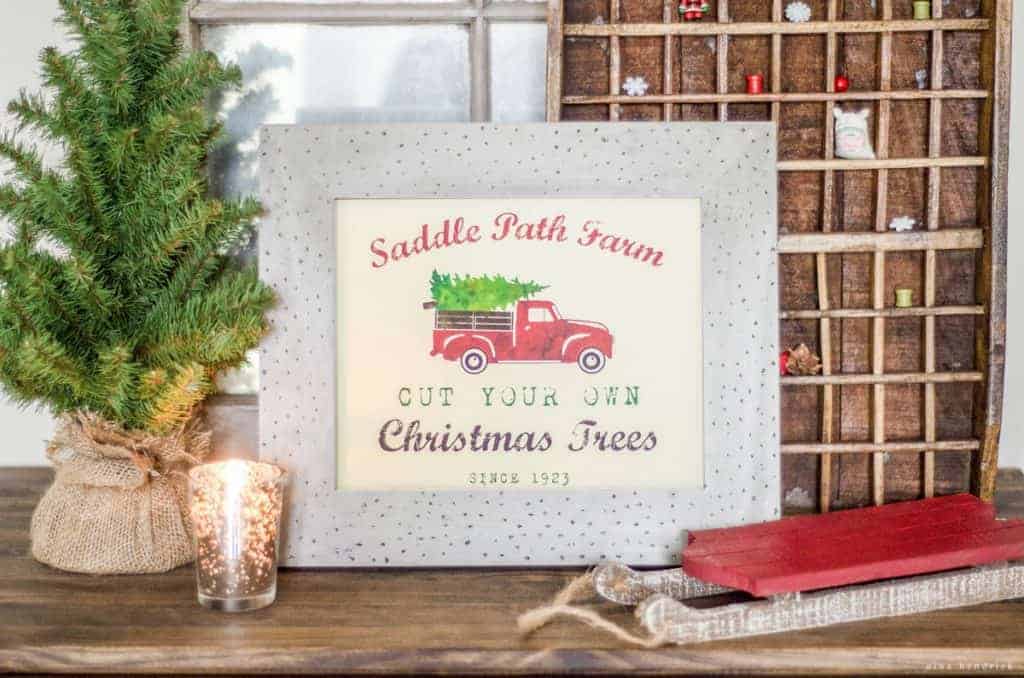 The Christmas Tree Farm Print is available here, and you can learn more about my DIY Window Mirror here.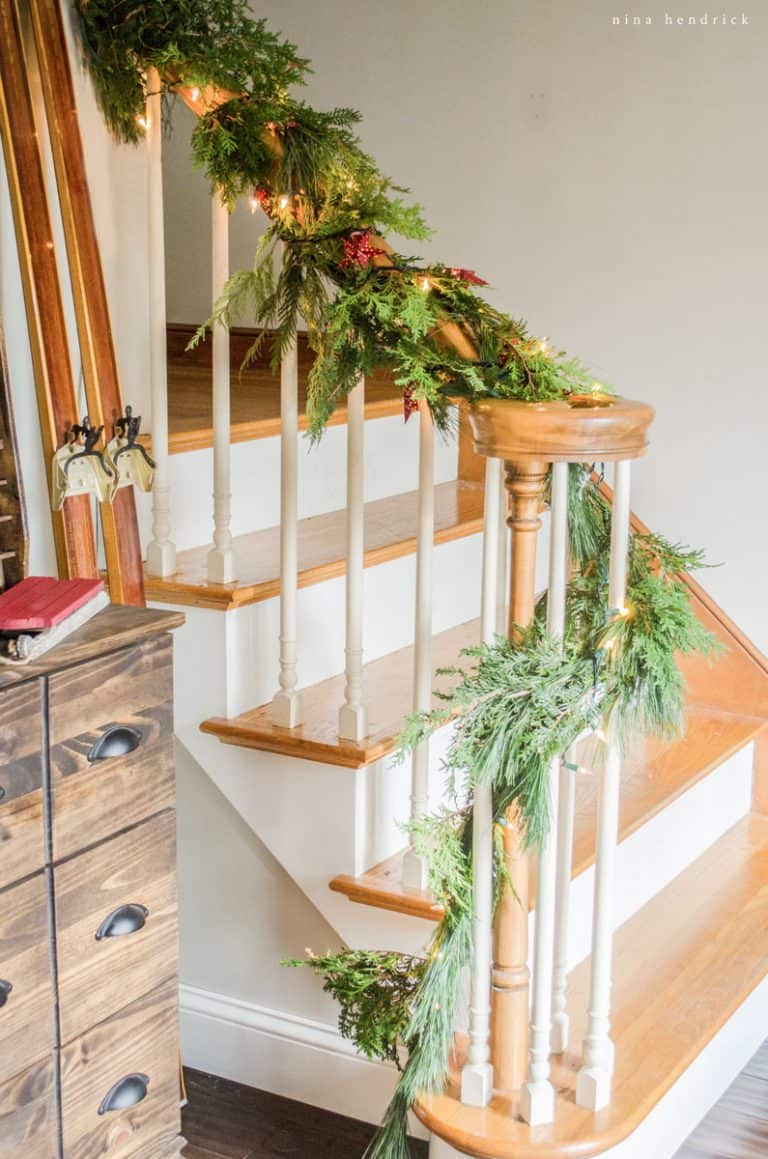 I filled out a mixed garland on the banister with some extra evergreens from the yard.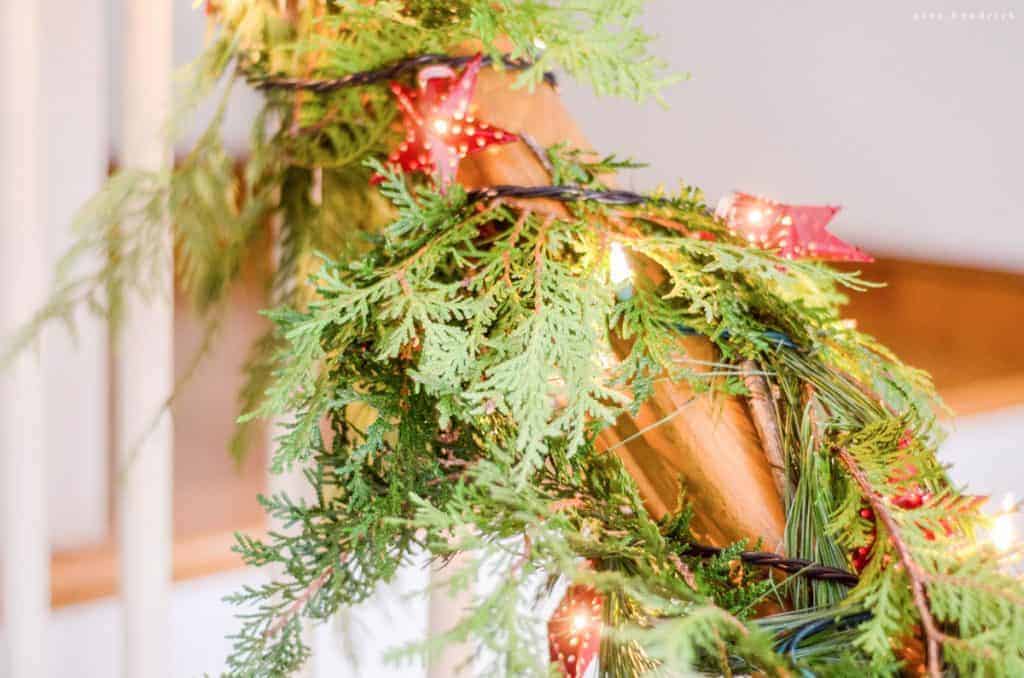 It is one of my favorite ways to make a garland seem more full.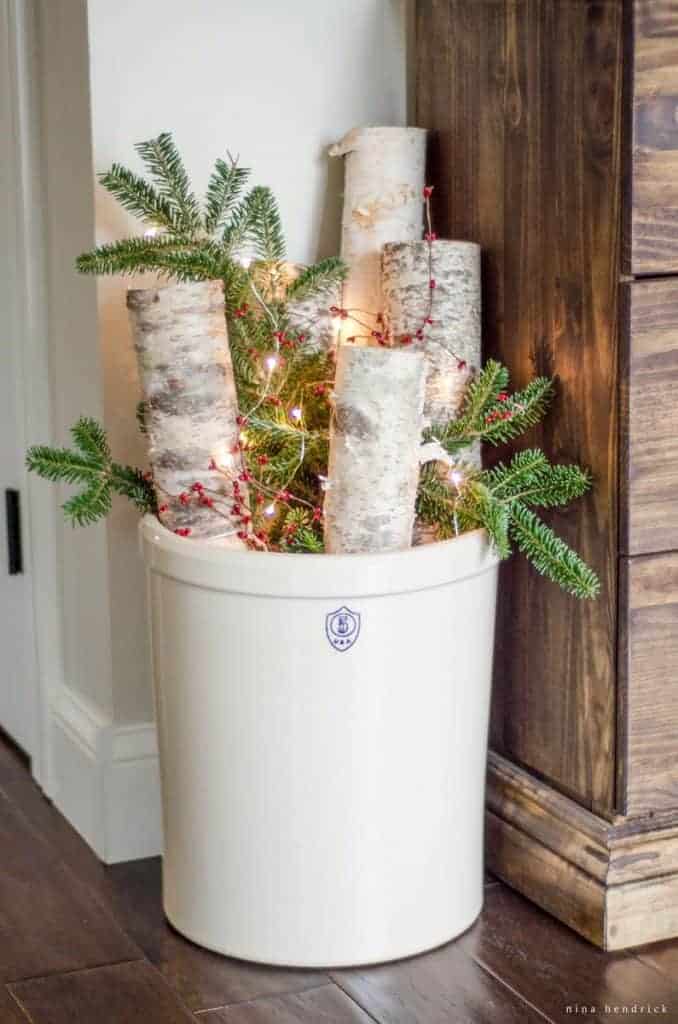 My favorite 5-gallon stoneware crock got filled in with a little arrangement of birch, Christmas tree clippings, berries, and a string of lights.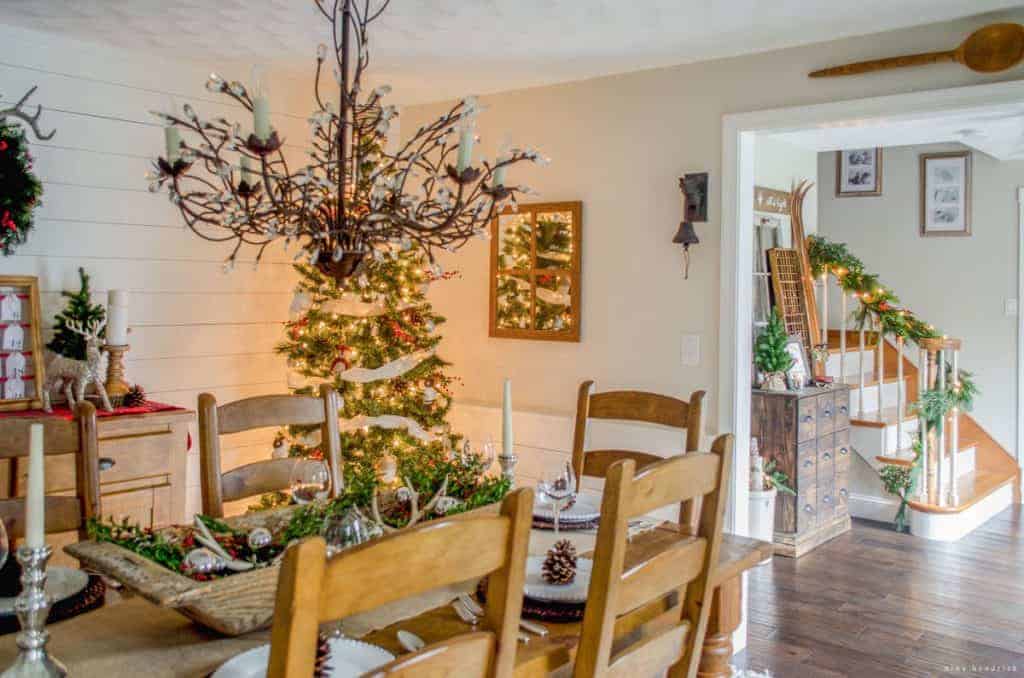 My husband Mack gave me some constructive criticism that I never show the flow of the rooms in our home, so I took his advice and wanted to give you a perspective on how the foyer flows into the dining room and vice versa!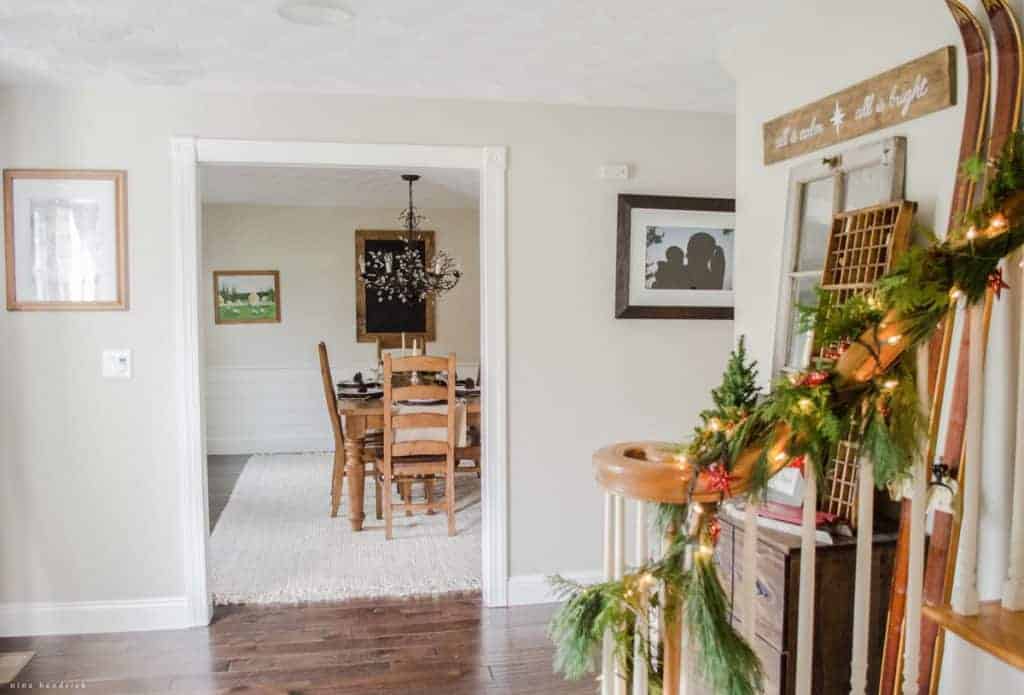 You can see more about my Christmas Dining Room here. My Office/Craft Room is to the right of the foyer stairs, and the kitchen in down the hall past the crock.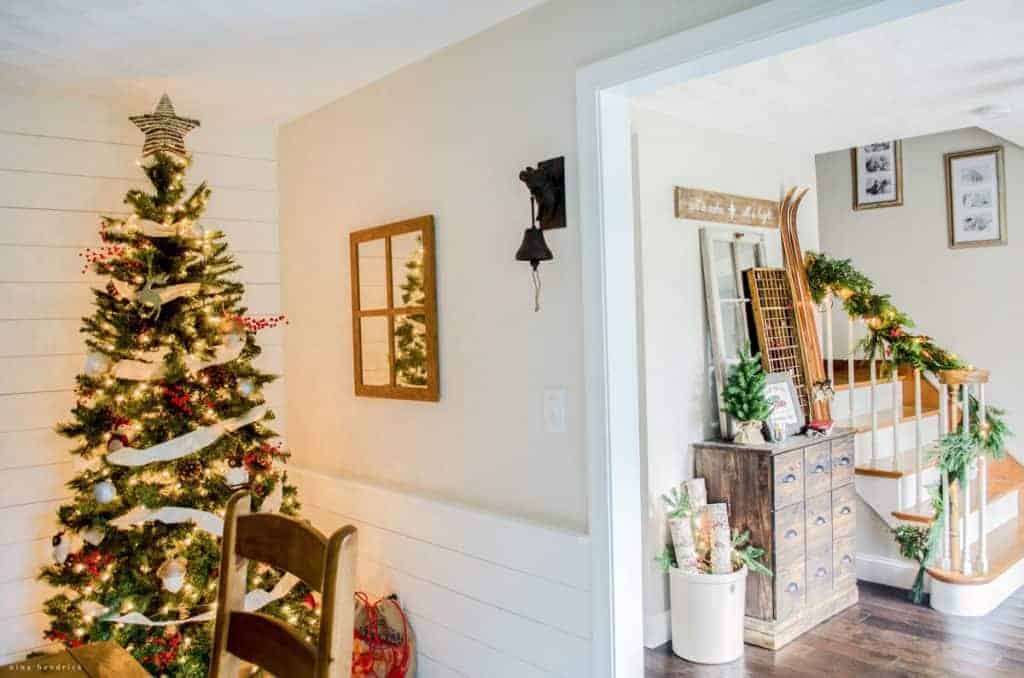 Classic Christmas Tree
Last up for today we have our tree! Our family room is currently under construction, and our fireplace is ripped apart from doing the flooring, but I knew we needed to have a beautiful tree still!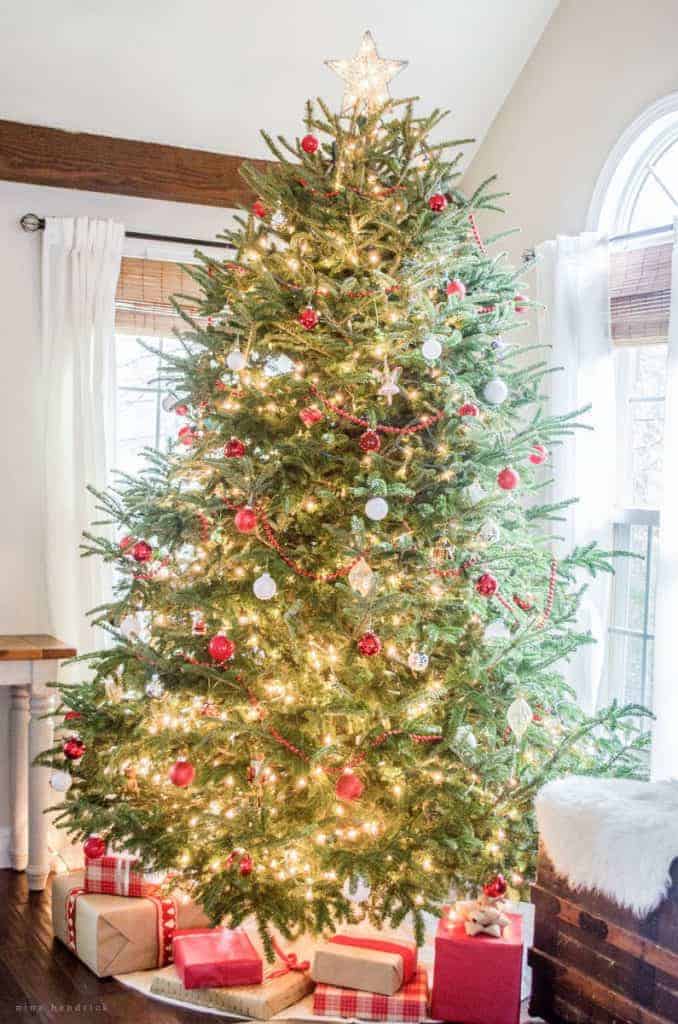 We kept it simple, with minimal ornaments. We put some of the very special ones on there, like first Christmases. If you scrutinize it closely, I'm sure you would find that many of the ornaments are on the same branch, and colors are clumped together. I have my little crew of elf helpers, and it looks beautiful to them 😉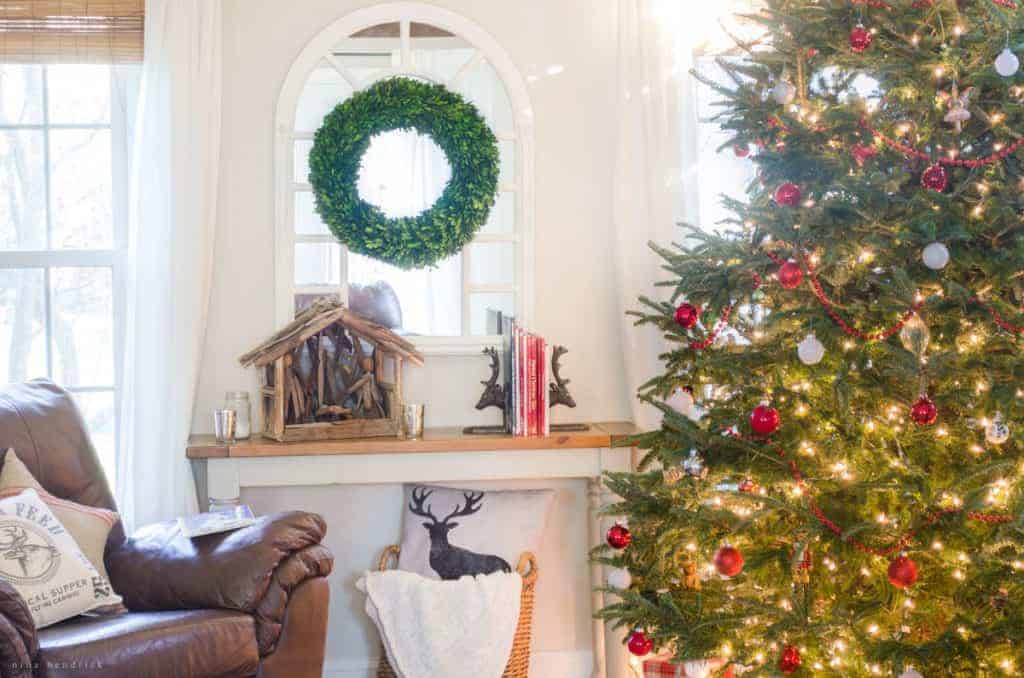 Next to the tree we have our very special collection of our favorite special Christmas books with the beautiful Reindeer Bookends by Wayfair. The deer pillow in the basket is available from my decor shop here.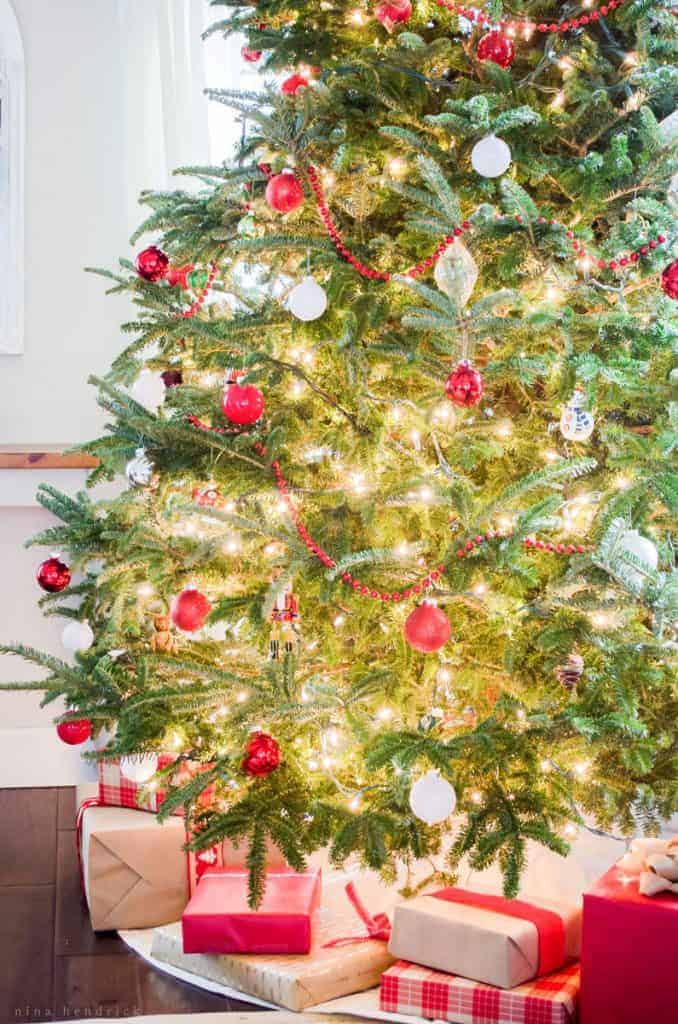 This will be my daughter Lyla's first Christmas, and boy does she want these presents! If she's anything like any other baby, she'll probably have more interest in the paper.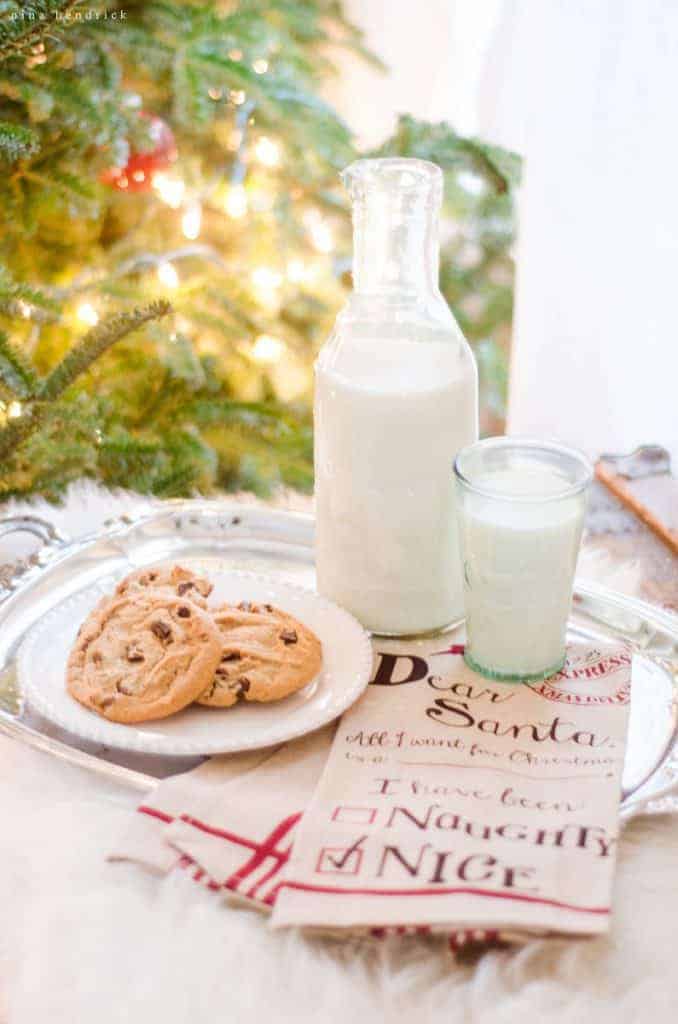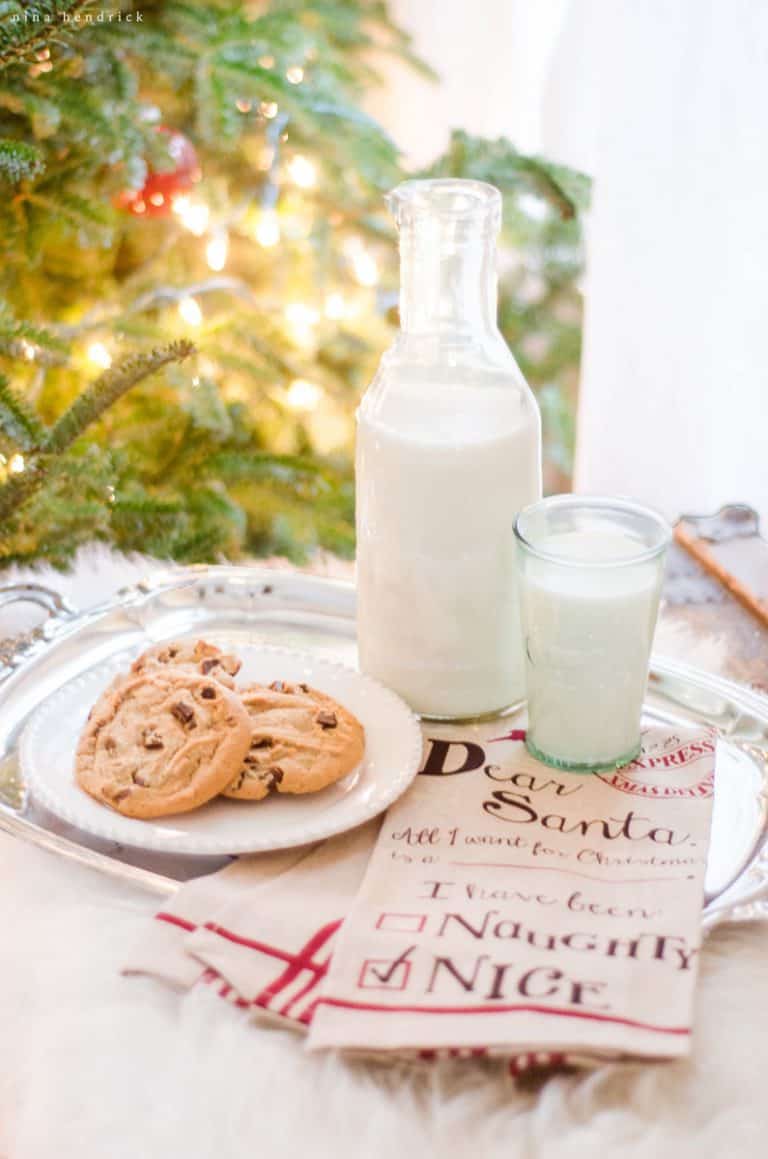 The adorable milk glass from this little vignette was from Wayfair, and similar beaded white plates are available here. The kitchen towel was a find from Homegoods.  My boys were very concerned that I forgot the carrots and celery for the reindeer- but I promised this was just a trial run, and I will remember for the actual event!
There's nothing more magical than a Christmas tree. I leave the lights on to enjoy as often as possible!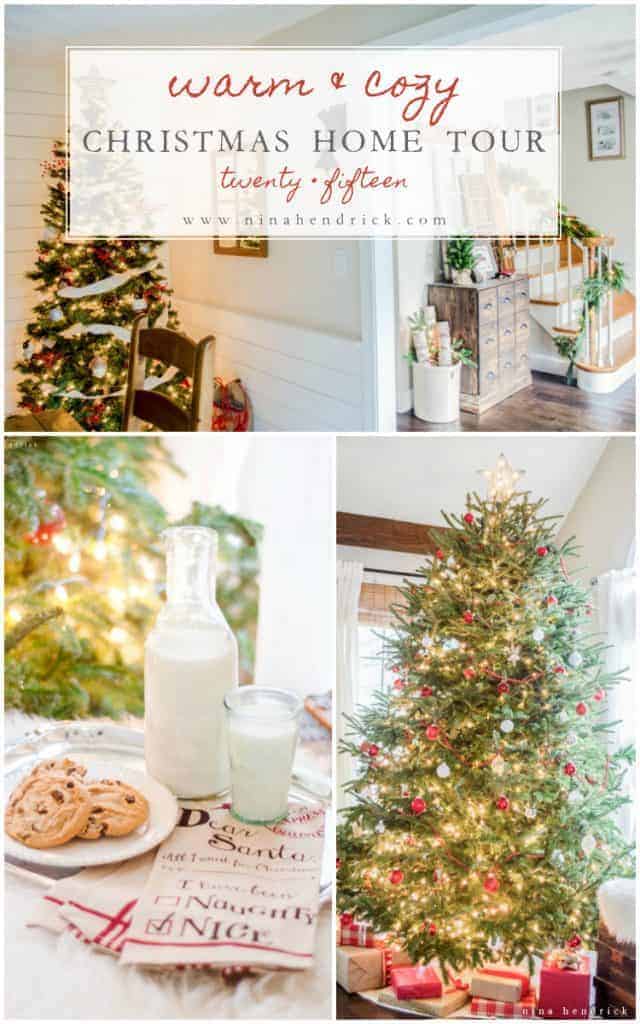 I hope you enjoyed Part 2 of my tour, and that you are able to take in all of the special moments and memories that this season brings. Please feel welcome to stop by Part 1 of my tour, and make sure to visit the other lovely homes in the line up for more beautiful inspiration!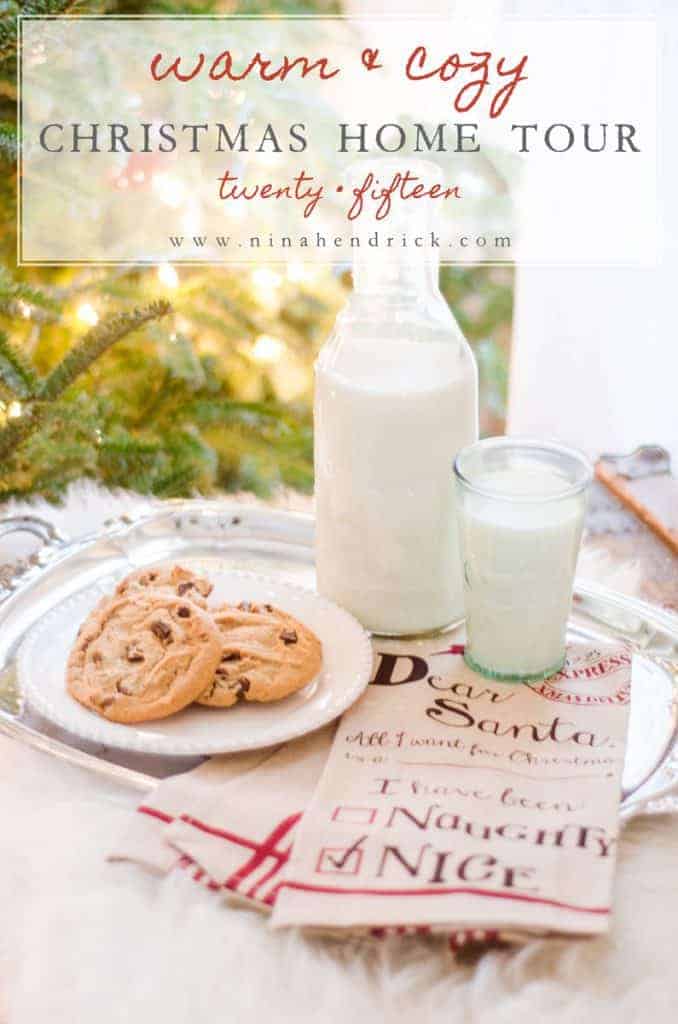 See More Christmas 2015 Posts: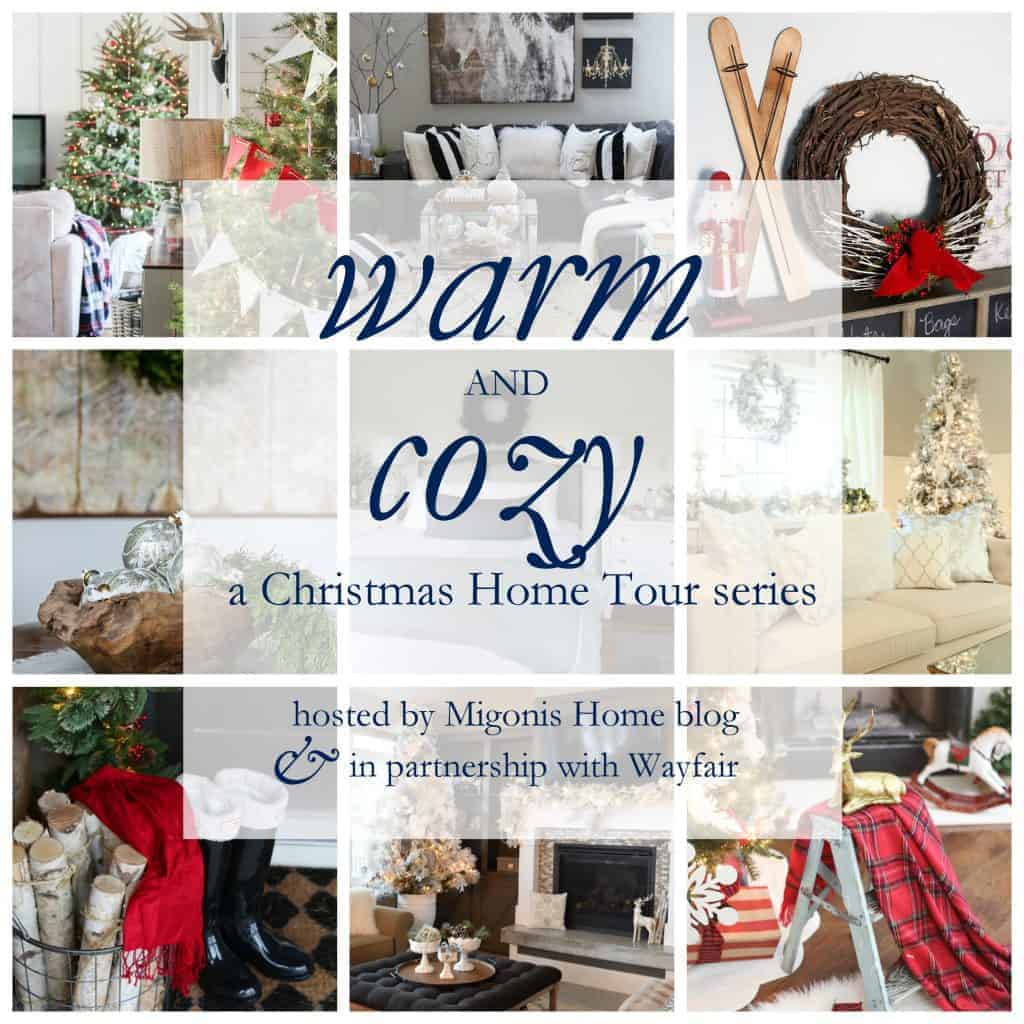 Others on the Warm & Cozy Christmas Home Tour hosted by Migonis Home blog:
Monday
Migonis Home | Maison de Pax | Life on Virginia Street
Tuesday
Setting for Four | StyleHouse Interiors | Everyday Enchanting
Wednesday
El Peterson Design | Sunny Side Up
Thursday
Fox Hollow Cottage | Making Home Base | The Wood Grain Cottage
Friday
Just A Girl and Her Blog | Rooms FOR Rent | Cuckoo4Design
More DIY Home Decor Ideas and Resources
---
---
Article source: http://www.ninahendrick.com/christmas-home-tour-2015-part-2/