By: Alex Robinson
So you've landed a sweet new apartment with all the amenities you could ask for, but there's just one small problem: the bedroom. Because, seriously, it's absurdly small. These days it's more and more common for big city renters to find themselves paying boatloads of money just to live in a 8×10 glorified walk-in closet. While these simple tips won't magically increase the size of your bedroom, they will help make it feel bigger.
Sometimes you've just gotta fake it 'til you make it.
More: 12 Quick and Easy Home Hacks Every Renter Should Do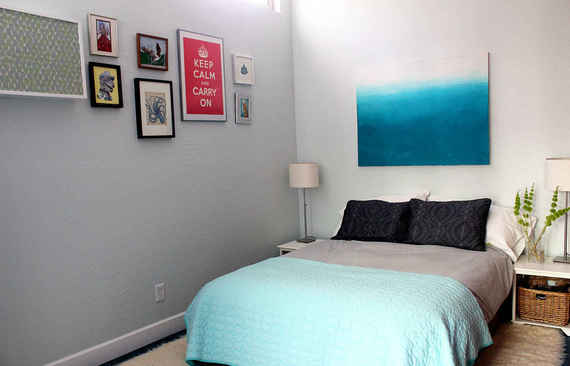 Credit: Flickr/andiezoe
Paint your walls and ceiling a light color
Bright colors reflect light better, making a room feel larger and airier. Stick with neutral colors, pastels, or white. Otherwise, you're going to end up in a weird, dark hovel that only feels cozy if your hobbies include "sleeping for days" and "enjoying endless solitude."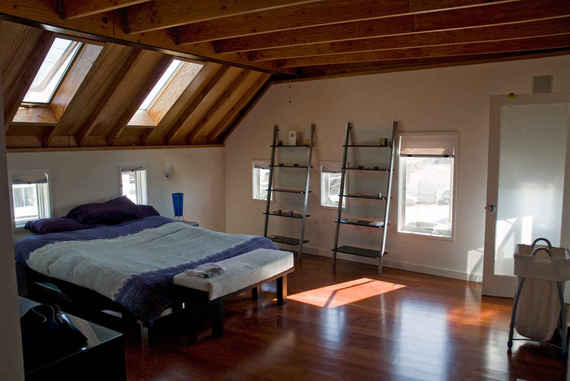 Credit: Flickr/Anthony Citrano
Leave a bit of space on each side of your bed
It's a bit counterintuitive, but putting your bed flush against a wall will actually make your room feel more cramped. Instead, leave some open space on either side. It allows for more light to infiltrate the area and gives you space for a bedside table, so you can impress potential sexual partners with your design acumen.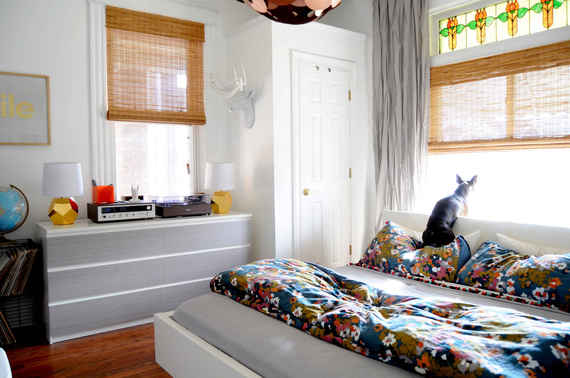 Credit: Flickr/Emily May
Blinds > curtains
So you're in Home Depot and you've reached one of life's most mediocre philosophical conundrums: blinds or curtains? Blinds are almost always the way to go. They take up less space in the window while letting in more light, but with the same amount of privacy as curtains.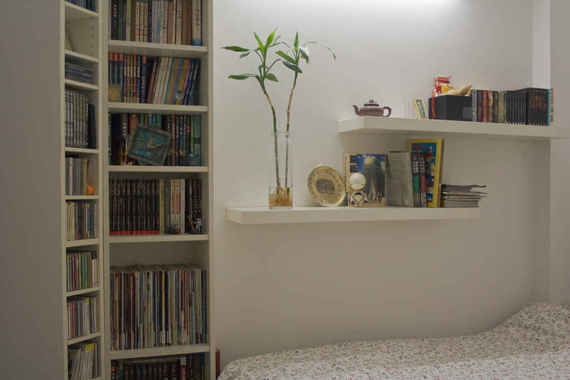 Credit: Flickr/king magic
Use shelves for smarter storage
Shelving can work wonders for a small room. Hanging shelves higher up near the ceiling makes a room appear taller, while floor to ceiling shelves will maximize your storage space. If you don't know what kind of shelves will work for your room, don't fret. Pinterest has about 3,000,000 ideas to bite from.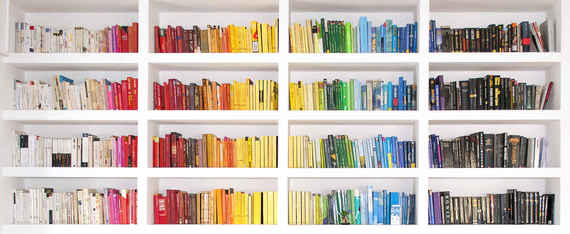 Credit: Flickr/Pietro Bellini
Arrange your items and objects by color and size
This won't actually save you any physical space, but it'll give the illusion of less clutter by presenting organization. And illusions are awesome. Haven't you see David Blaine?
More DIY Home Decor Ideas and Resources
---
---
Article source: https://www.huffingtonpost.com/entry/5-ways-to-make-your-small_b_8183466.html?utm_hp_ref=bedroom-ideas