We gathered up Over 60 of the BEST DIY Christmas Decorations and Craft Ideas to share with you today! Everything from Outdoor Decoration, Table Settings, DIY Holiday Crafts, and Home Decor…we have you covered!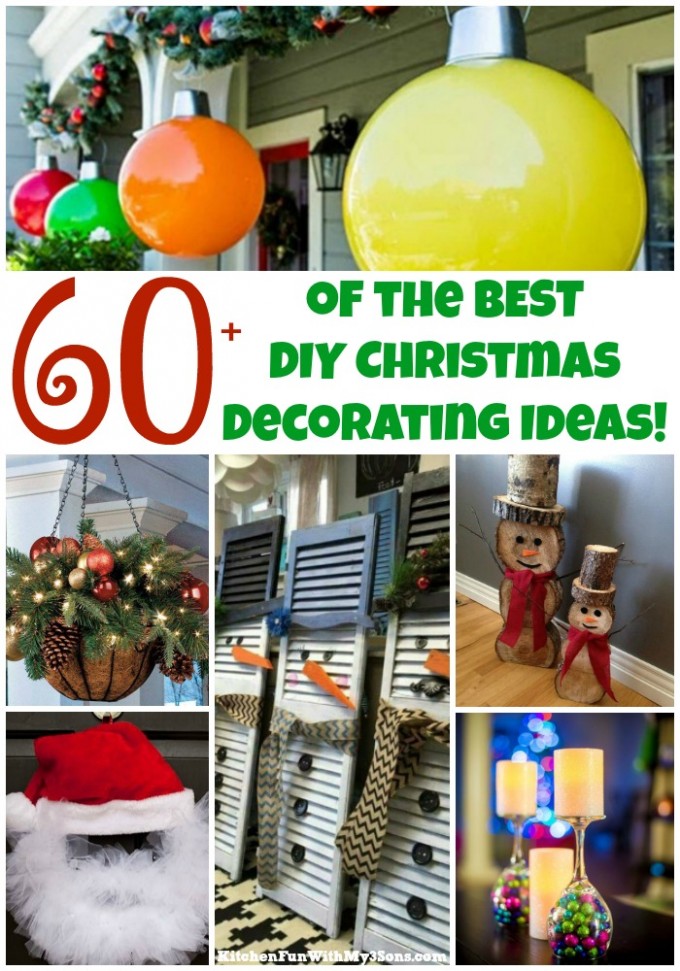 DIY Snowman Logs from Lorilee…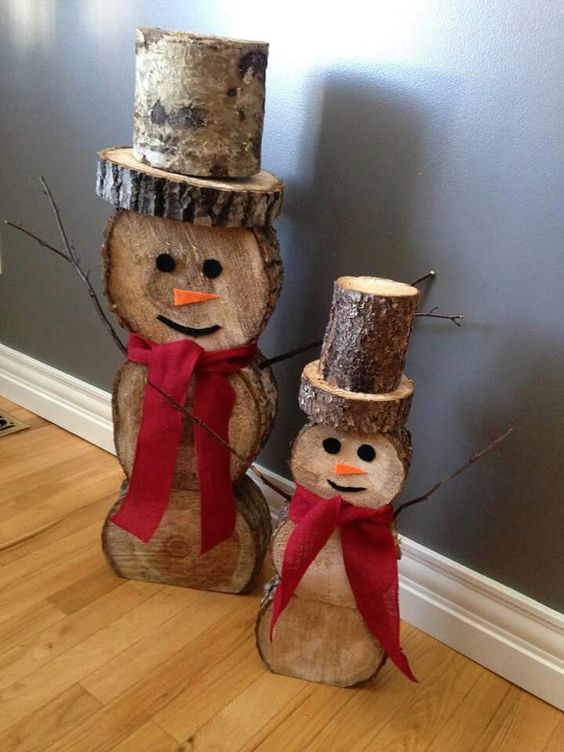 DIY Lighted PVC Pipe Candy Canes from DIY Show Off…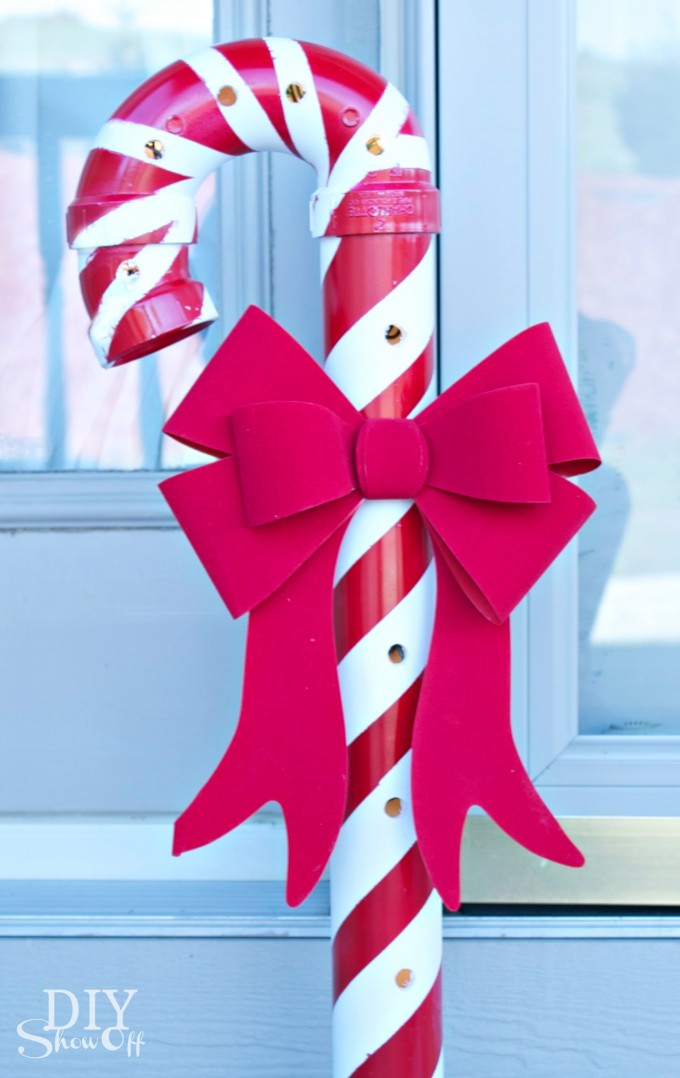 DIY Burlap Garland from Creative Craft Love…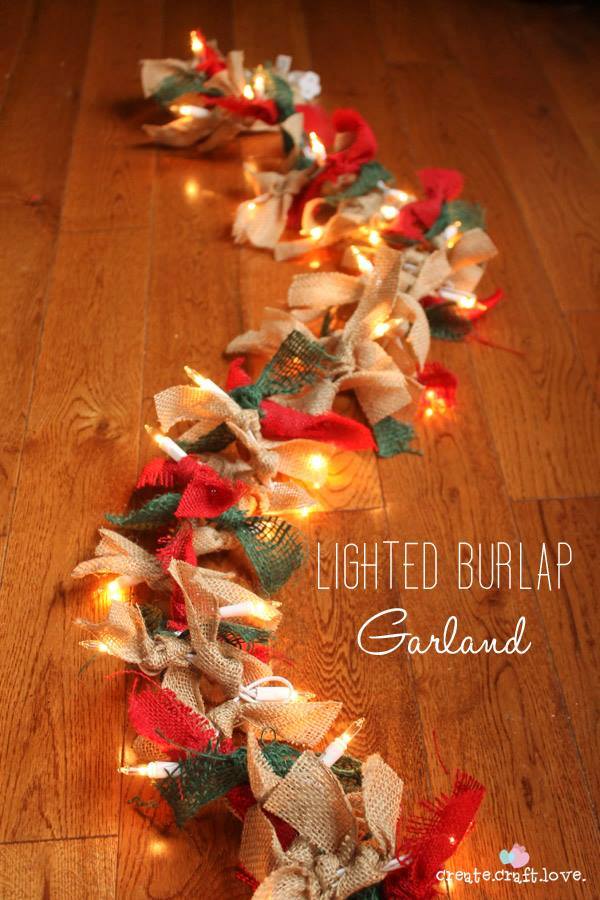 Giant Ornament Balls from Hallmark...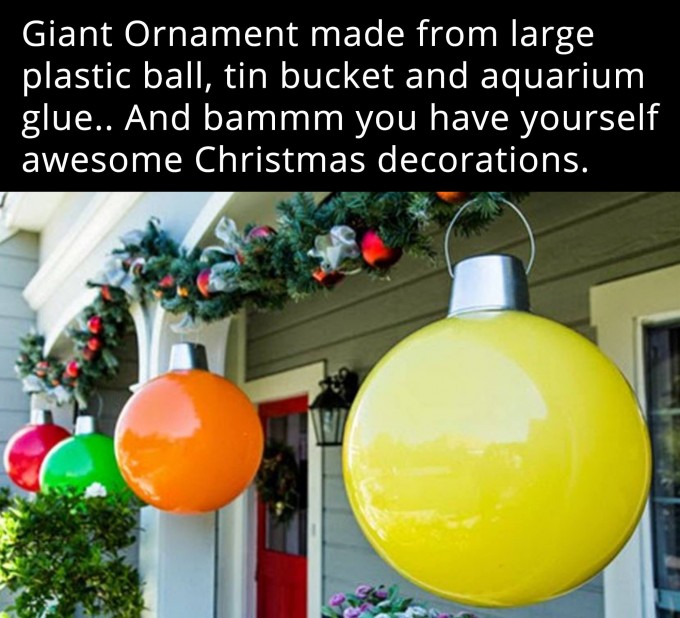 Hanging Christmas Planter (unknown source)…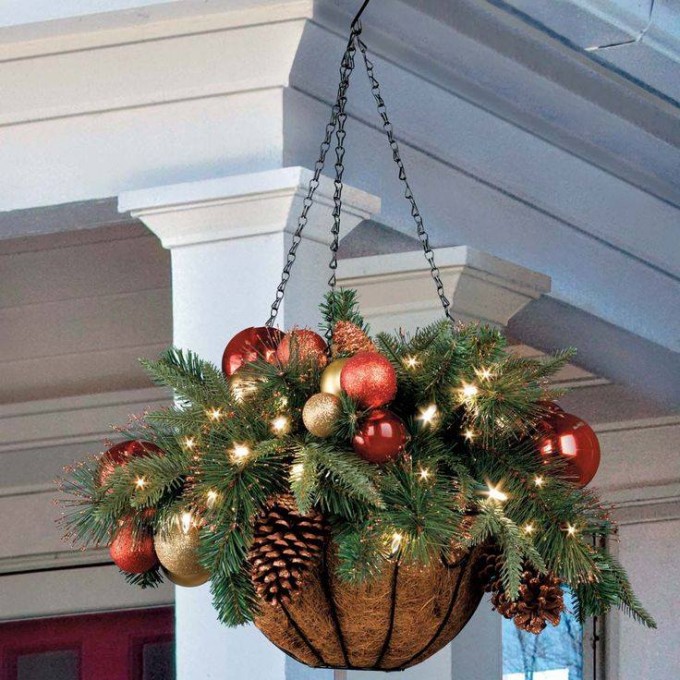 DIY Snowman Candle Holders from Crafts for All Seasons...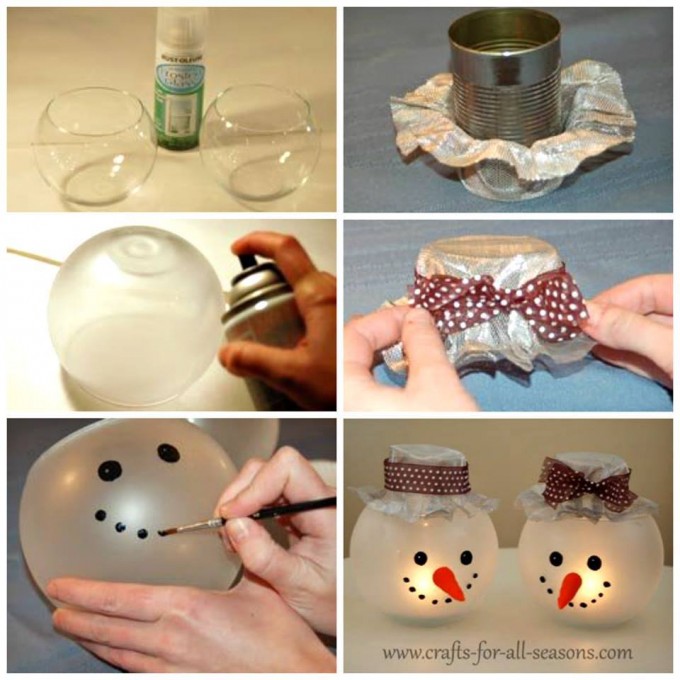 DIY Wood Pallet Christmas Trees from Wild Flowers & Pistols…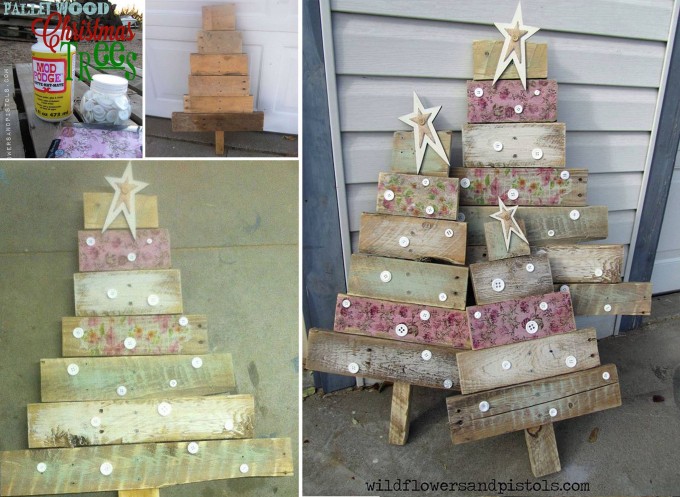 Wine Cork Wreath (unknown source)…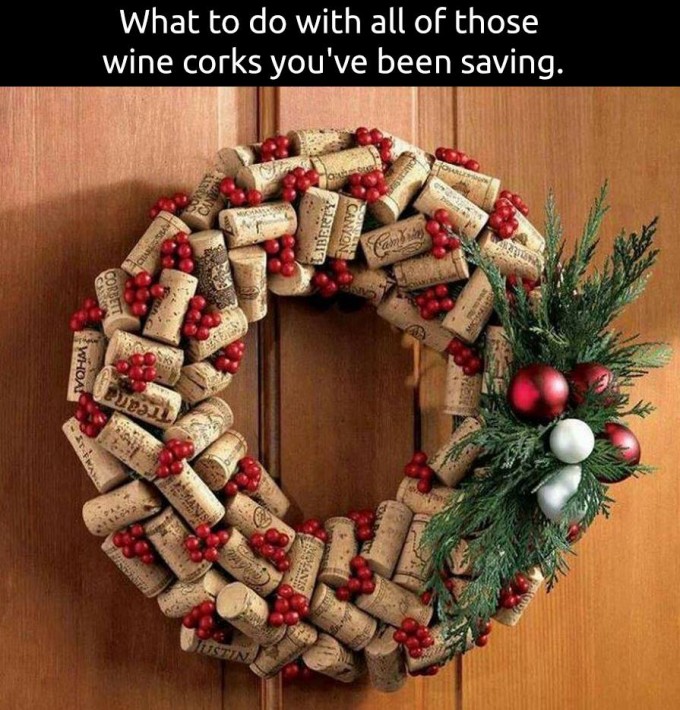 DIY Christmas Light Globe from Curbly…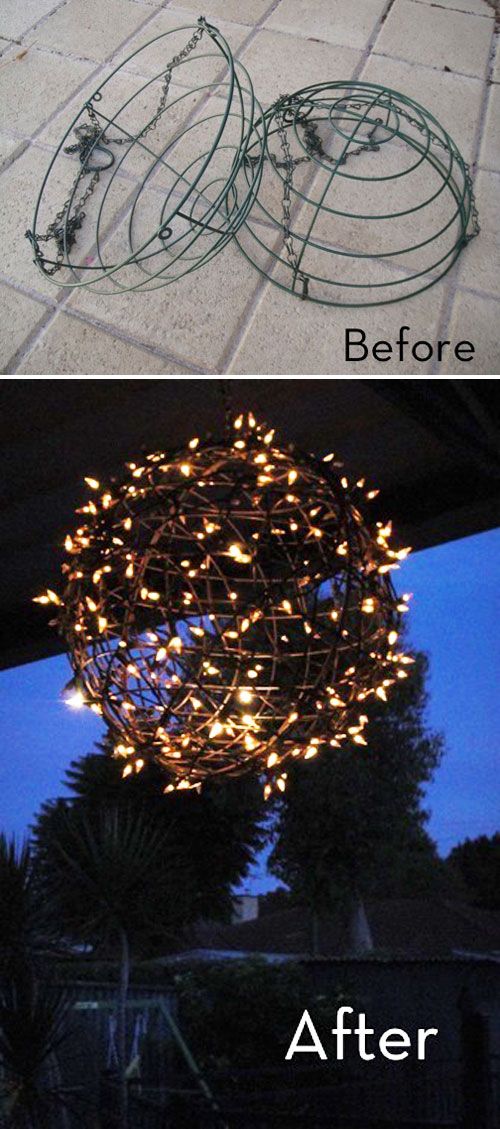 DIY Spindle Snowmen via Pinterest…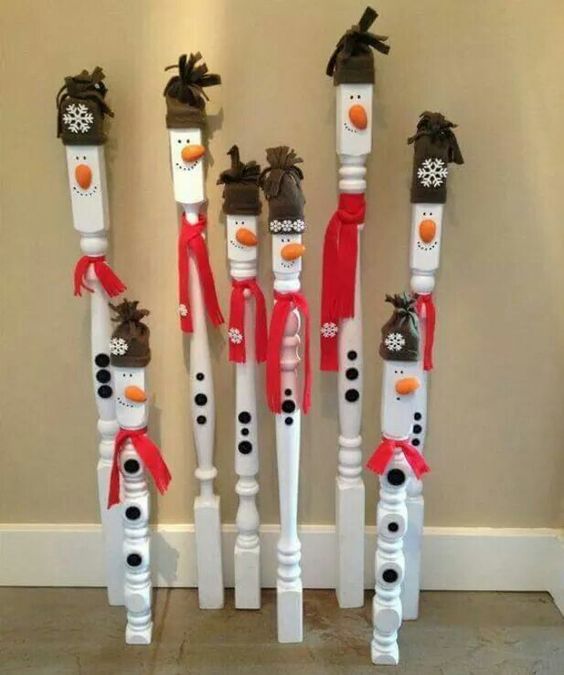 DIY 2×4 Wood Christmas Decorations from Keeping it Simple…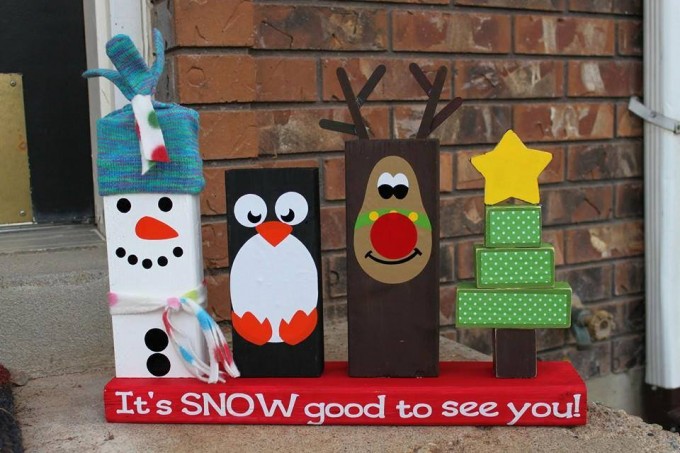 Easy Christmas Centerpieces via Pinterest…
DIY Snowman Hurricane Shade from Restyled Junk…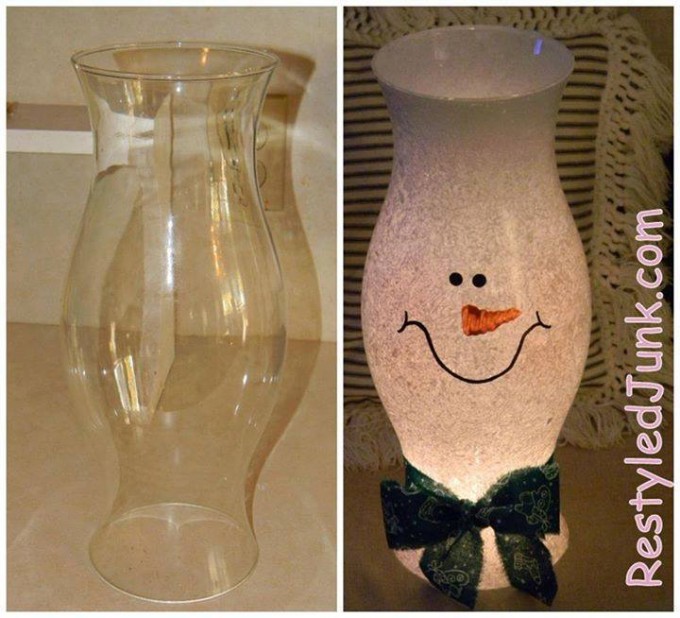 Homemade Snowman Wreath from Trendy Tree..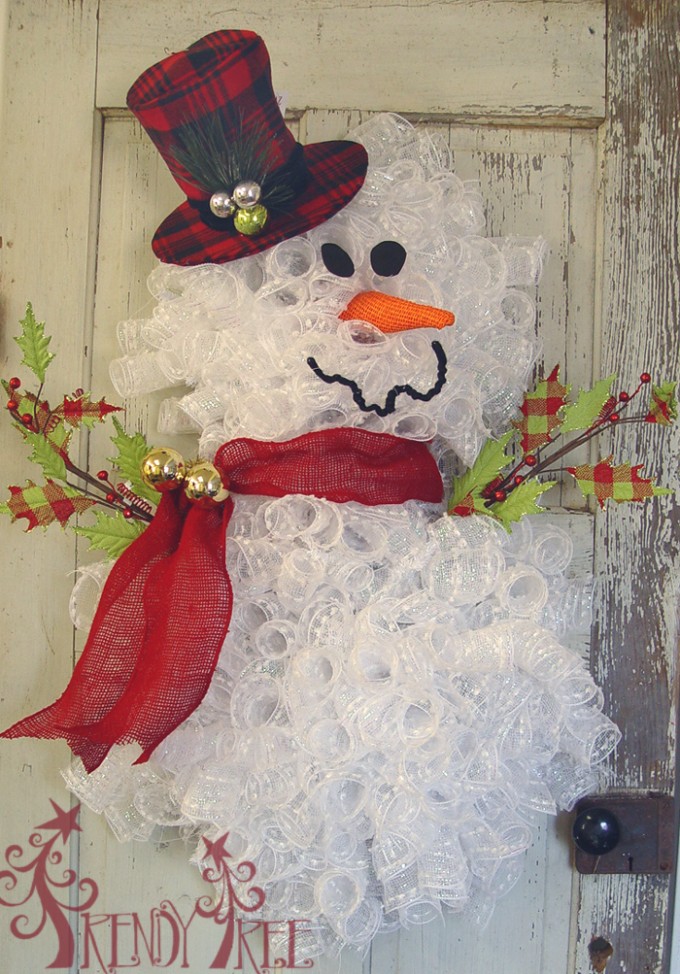 DIY Yarn Christmas Tree from Mopowak…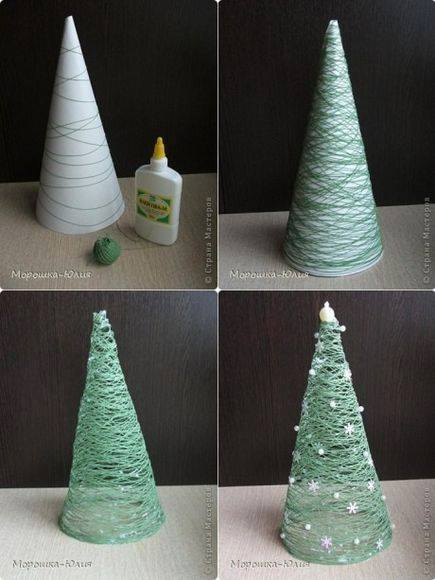 Terra Cotta Pot Snowmen from Crafttown…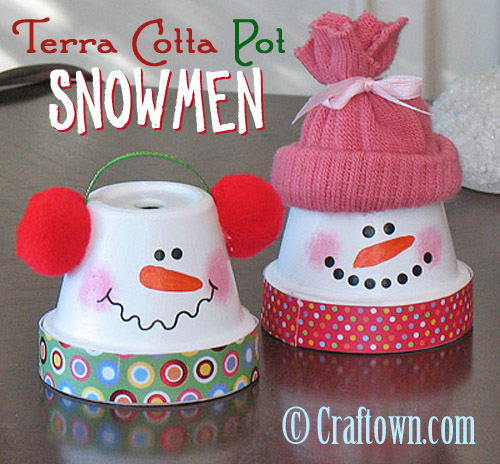 Use an Old Fence and Scrap Wood to make this adorable Christmas Decoration (unknown source)…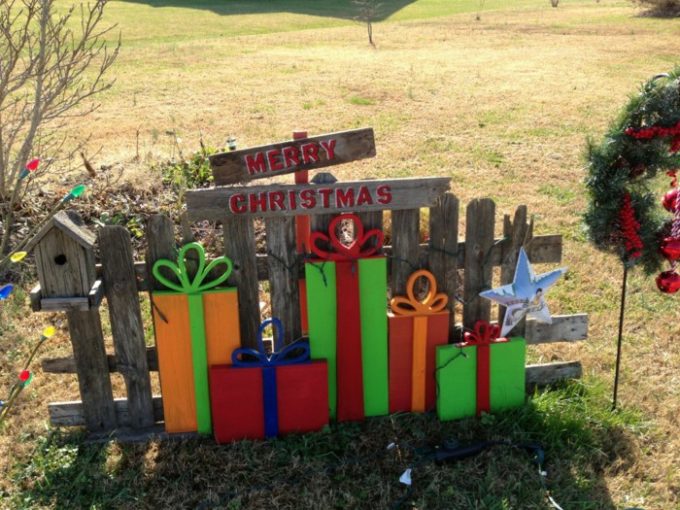 DIY Tomato Cage Christmas Trees from Two Twenty One…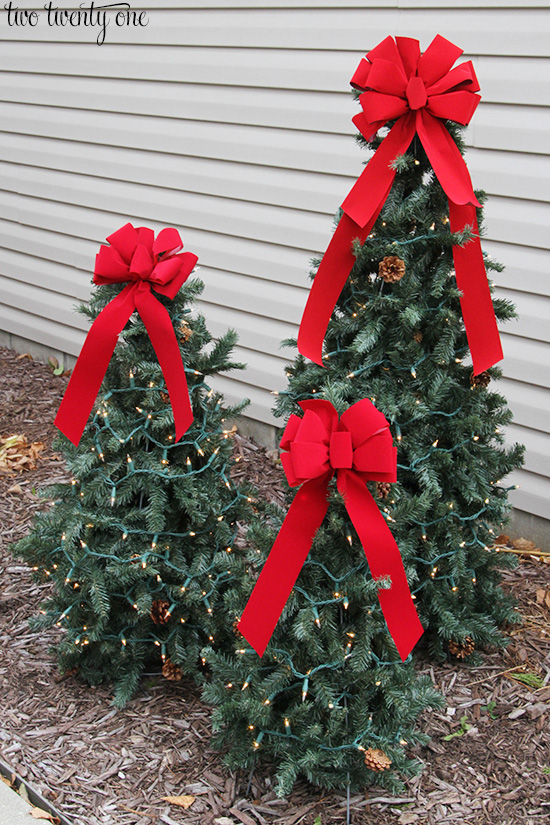 Christmas Wine Glass Candle Holders from The Keeper of the Cheerios…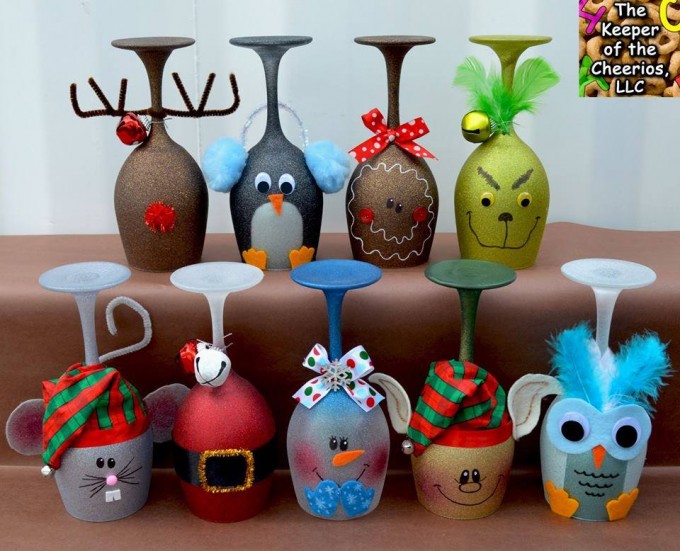 Christmas Village Tree made with a Ladder…
Make a fish bowl snowman decoration for Christmas! Use 3 different sized fish bowls and make a Christmas scene in each one with cotton balls or small white pom poms for snow. Add Santa Claus figurines, little trees, bells, or a nativity scene. Then add a top hat and a scarf! Awesome idea from Loretta James…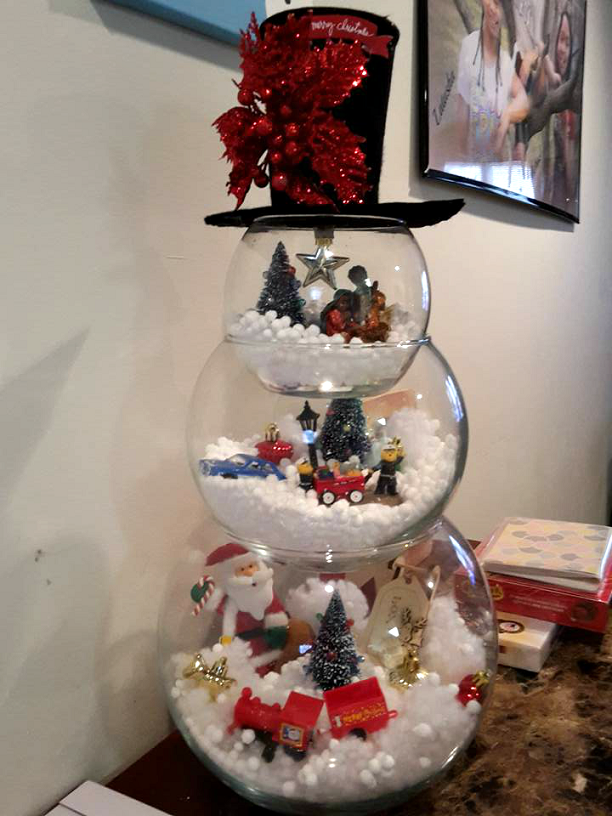 Santa Logs from Smart Girls DIY...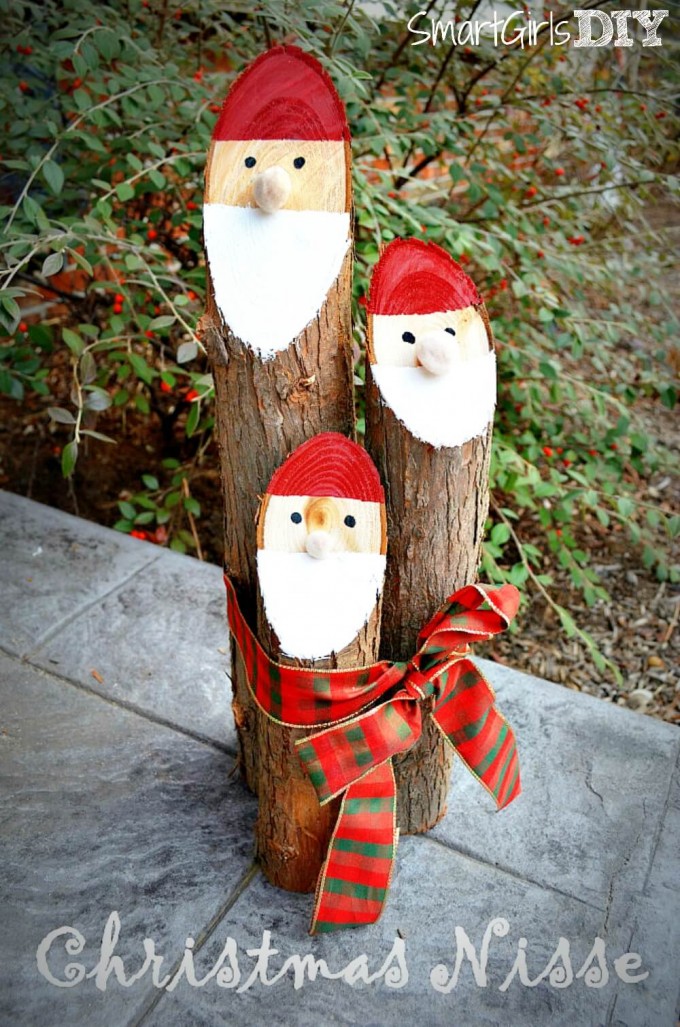 Found this on Pinterest without a source. Looks like Paint Sticks stained and then cut….LOVE this idea!
Flip Flop Snowman Wreath from Flip Flop Daisy….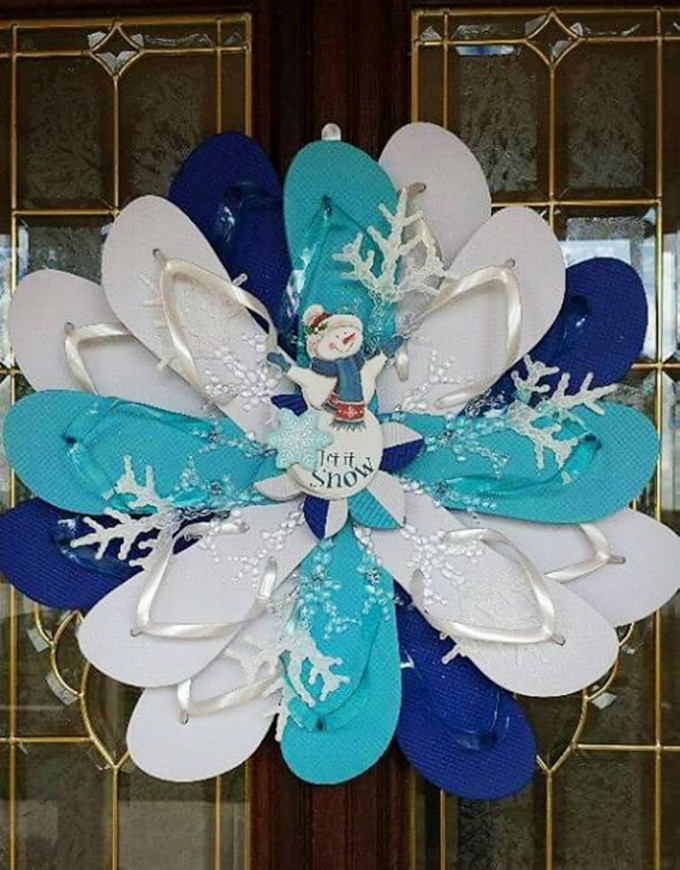 DIY Reindeer Logs (unknown source)…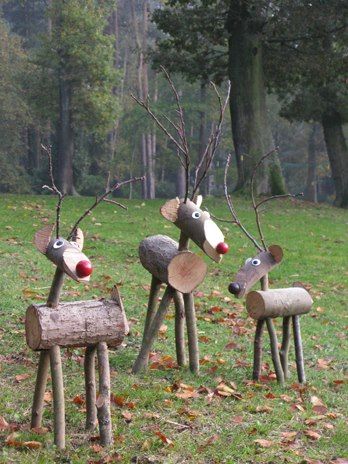 How to make Christmas Light Balls from Christmas Lights Etc…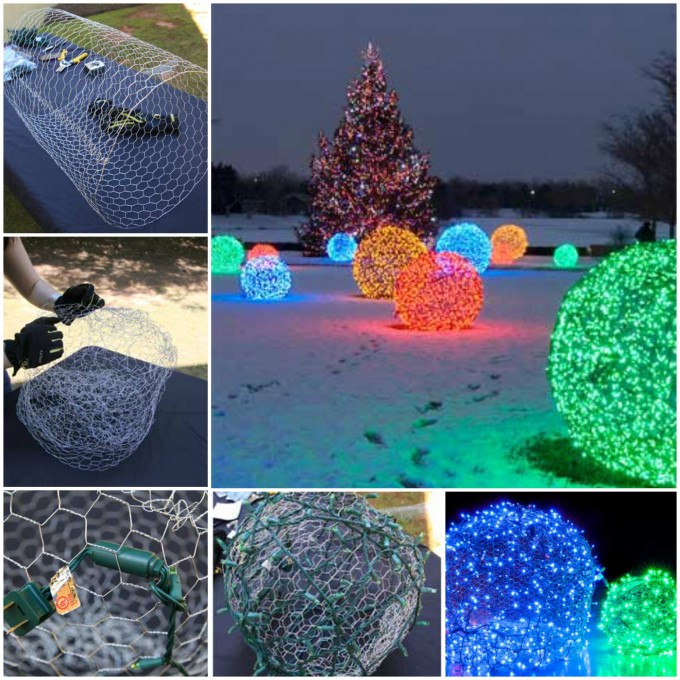 DIY Stocking Hanger from Dukes & Duchesses…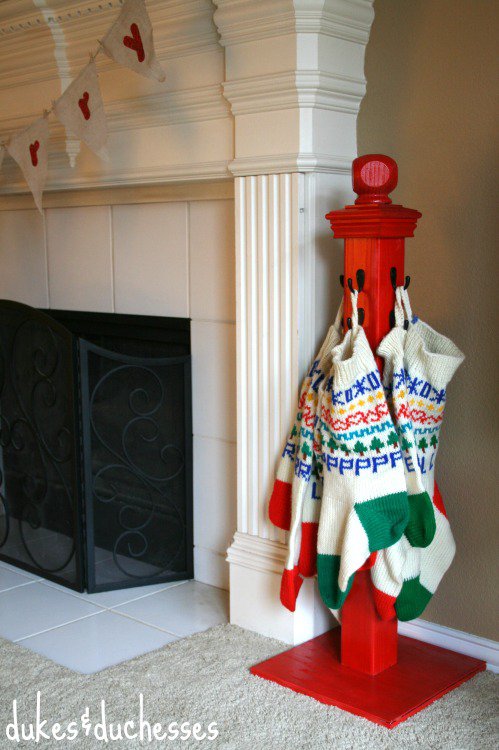 Turn your pot lids into a Snowman using paint and embellishments….love it! via Pinterest…
DIY Pool Noodle Wreath from Sweet Pickins Furniture…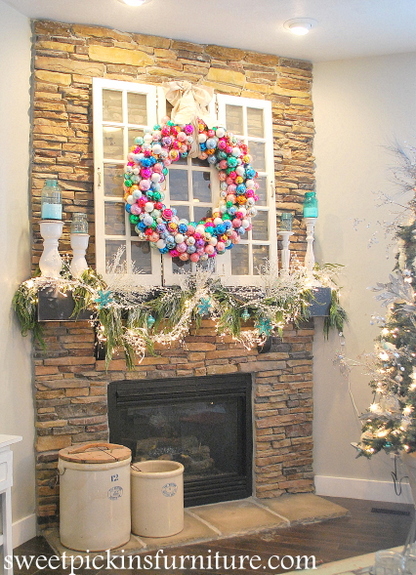 DIY Christmas Lanters from Dimples & Tangles…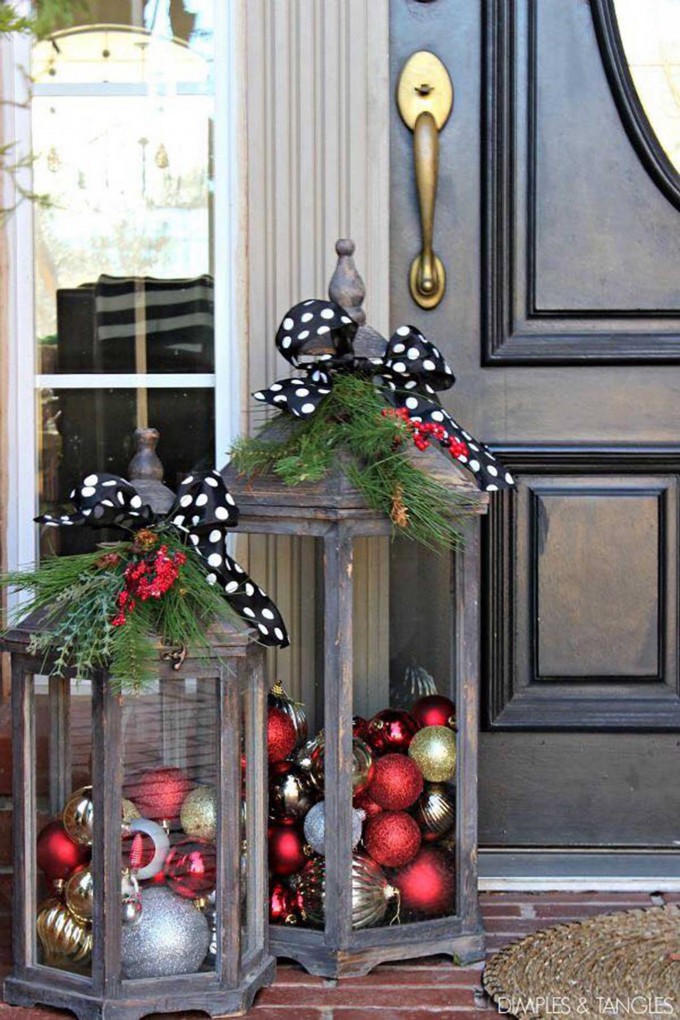 Turn a Fan Blade into a Snowman…so cute! (unknown source)…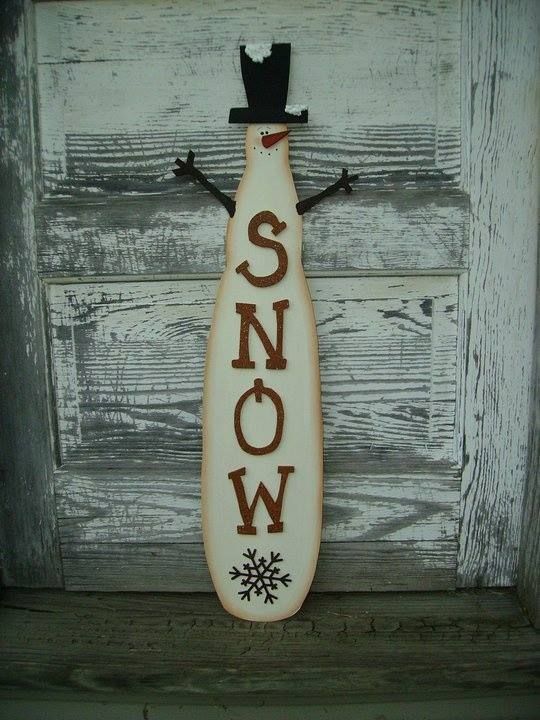 DIY Peppermint Striped Candle Sticks from Simply Kierste…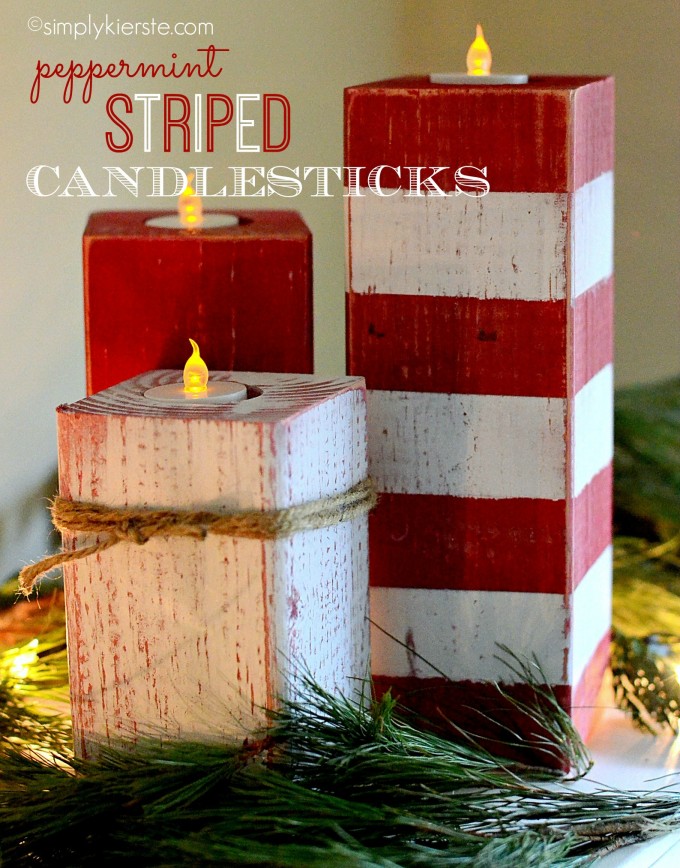 Corner Pallet Tree (unknown source)…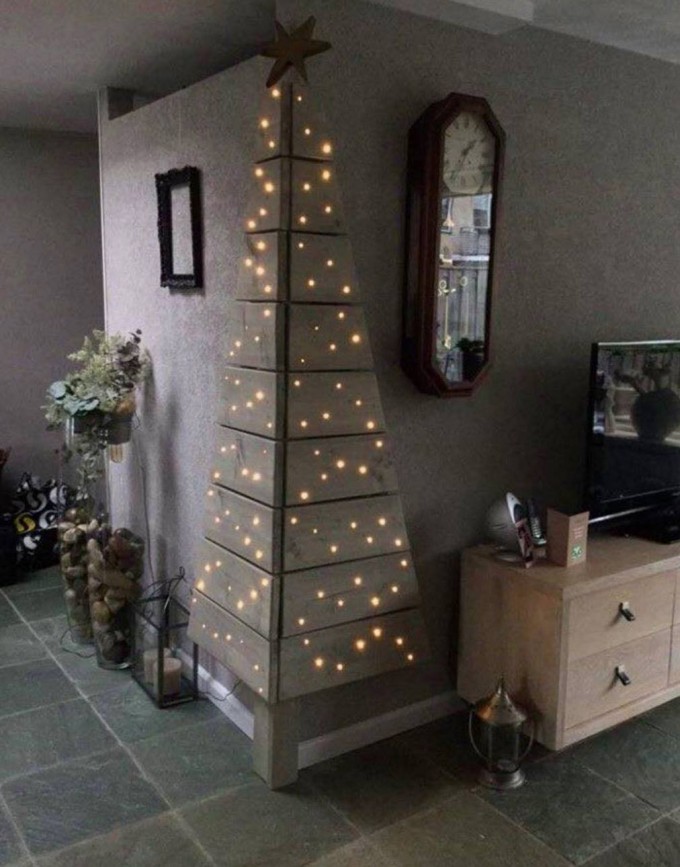 Recycled Cardboard Reindeer from Good Housekeeping…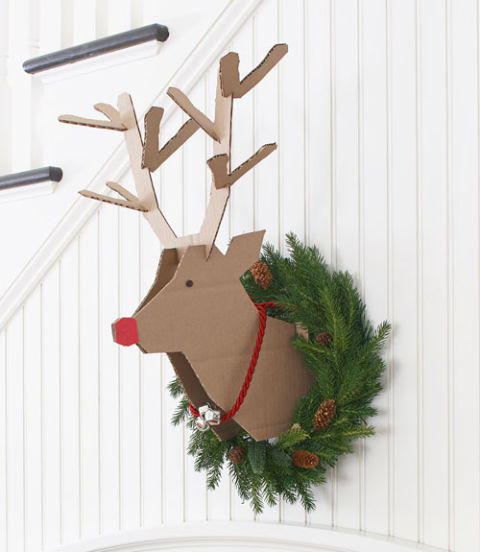 Sliding Staircase Penguins (unknown source)…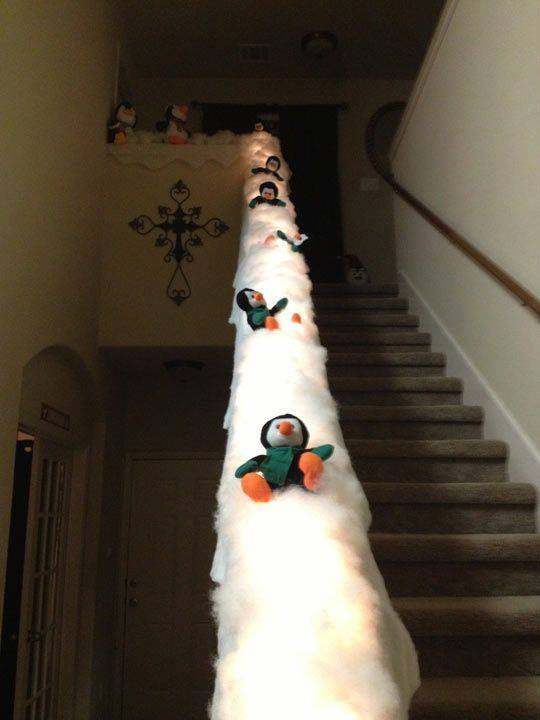 Reindeer Logs via Ebay…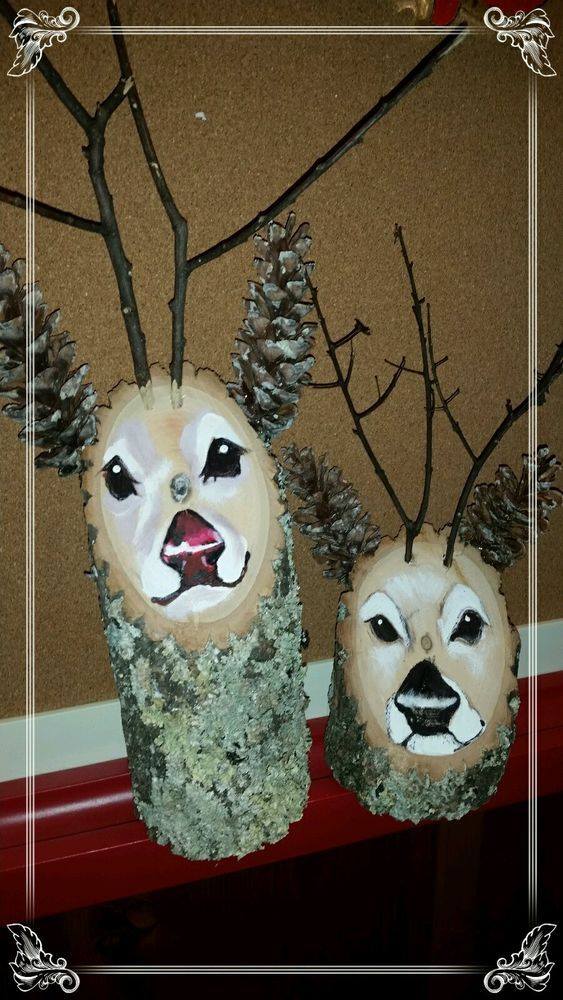 How to make North Pole Lights using PVC Pipes from Copeland Christmas Blog…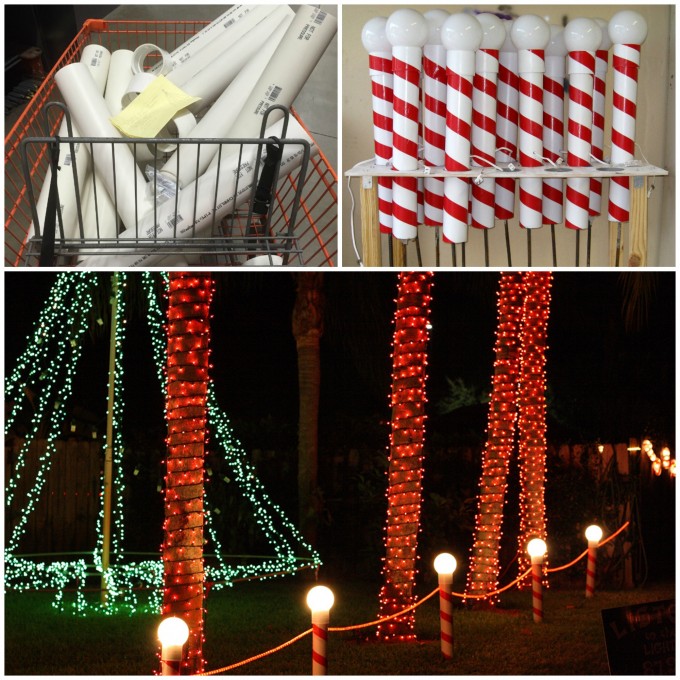 Plastic Cup Snowman from Wonderful DIY…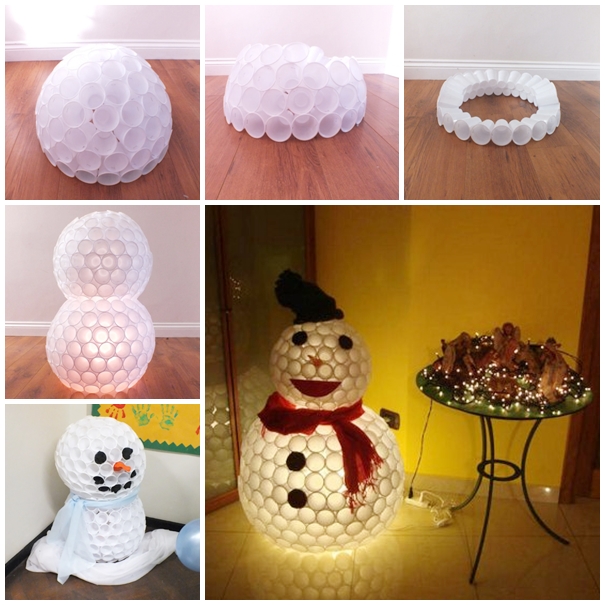 Snowman Shutters (unknown source)…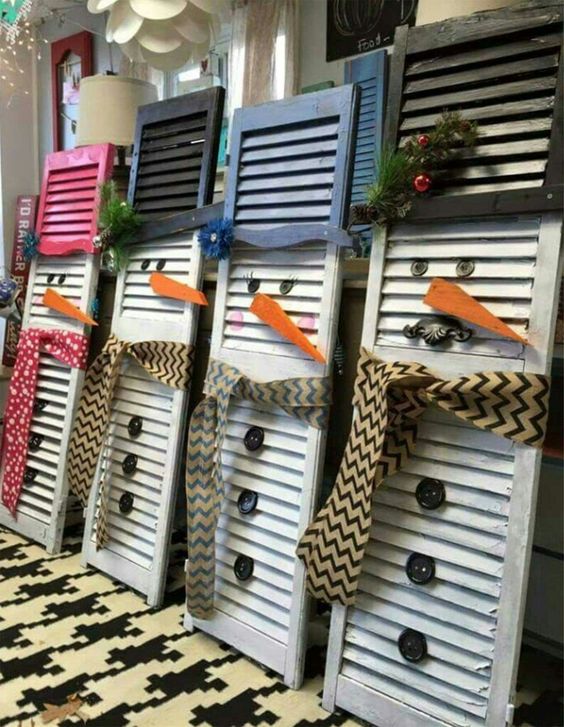 DIY Oversized Ornaments from Home Stories A to Z…

DIY Pallet Stocking Holder (unknown source)…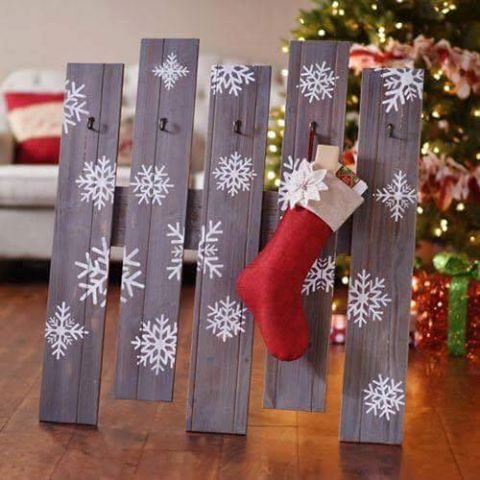 DIY Log Snowmen from Hub Pages…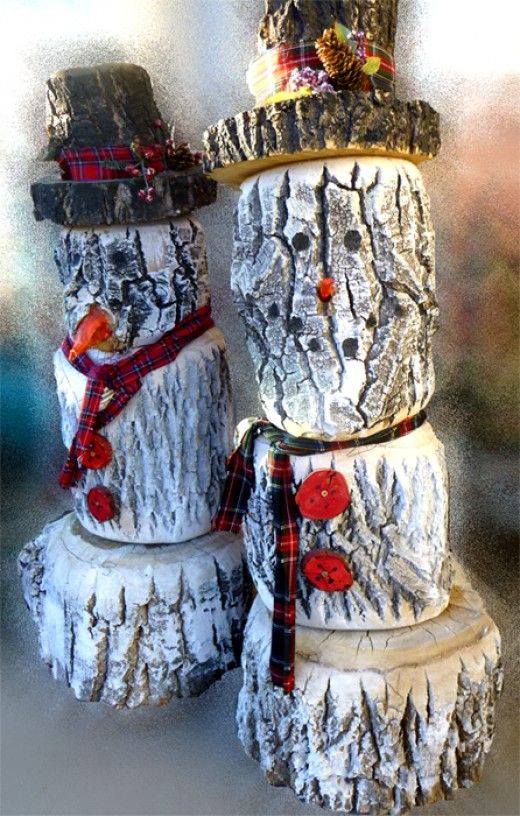 Knock-Off Crate & Barrel Ornament Trees from Domestically Speaking…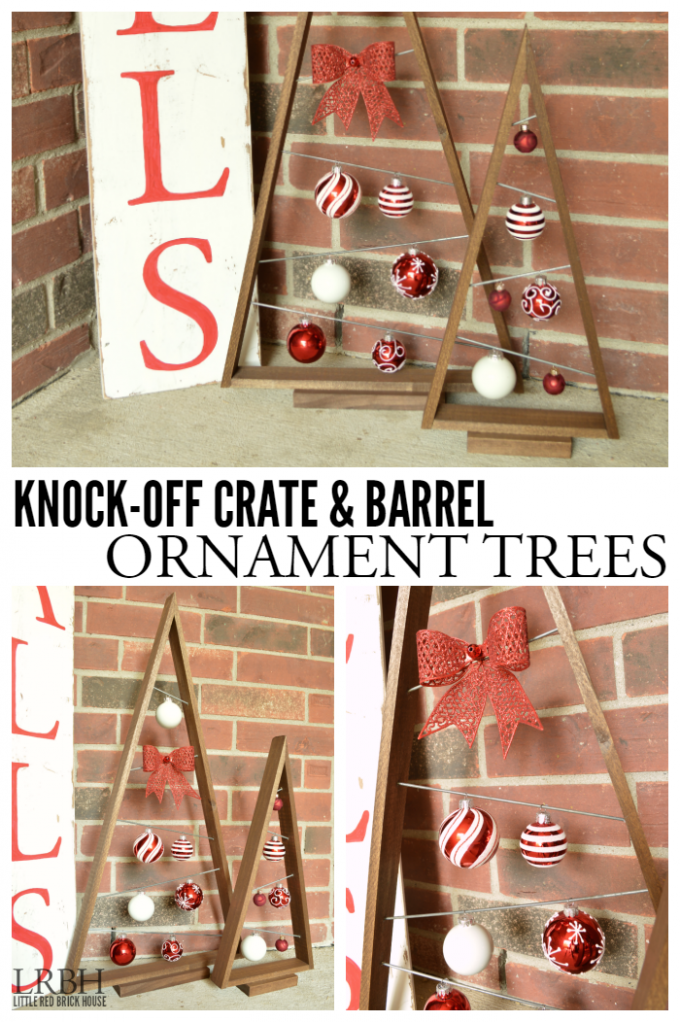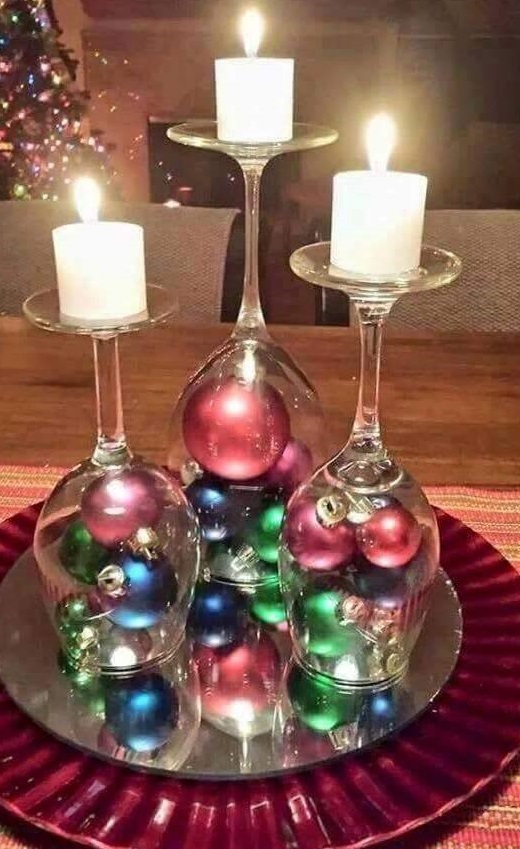 Turn Old Tires into Giant Christmas Ornaments from Addicted to DIY…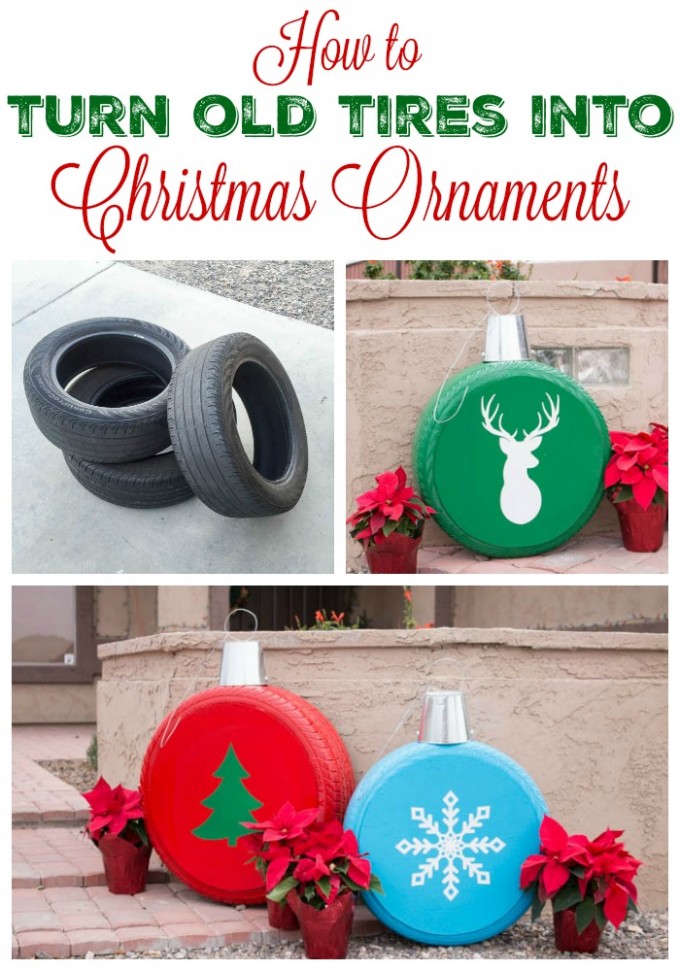 Melted Snowman Decoration (unknown source)…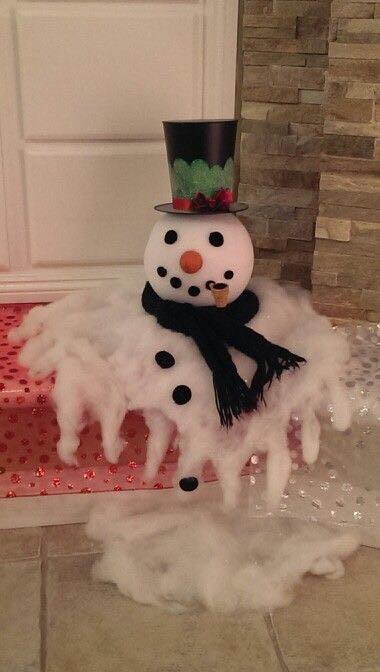 Lighted Wood Pallet Christmas Tree from Making it in the Mitten…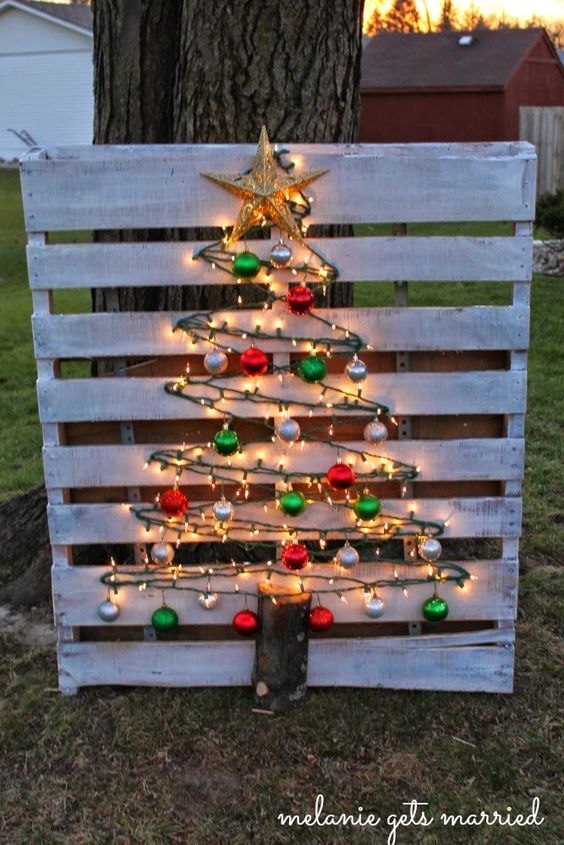 Christmas Village via Pinterest…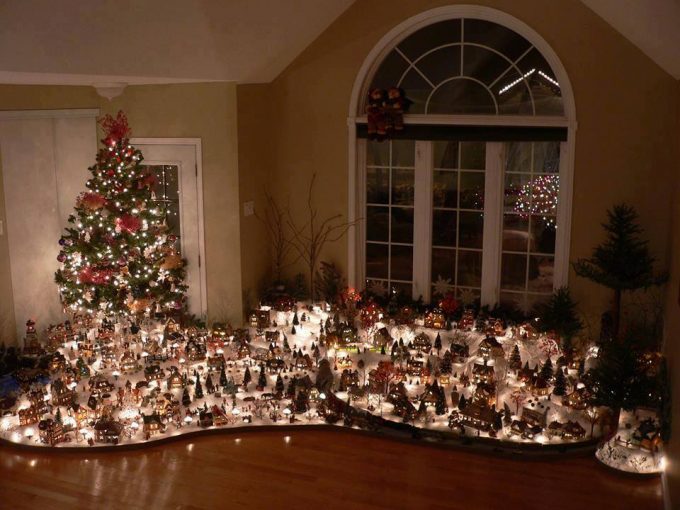 DIY Log Snowmen from Hip to Save…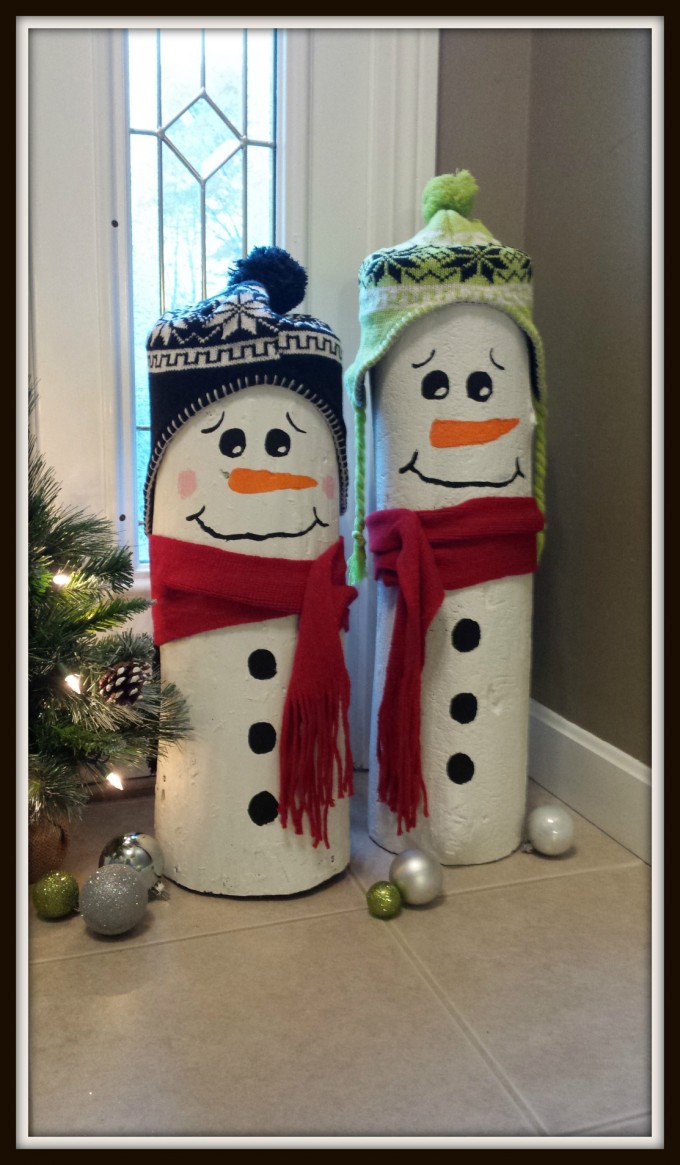 DIY Mason Jar Lights from All Things Heart & Home…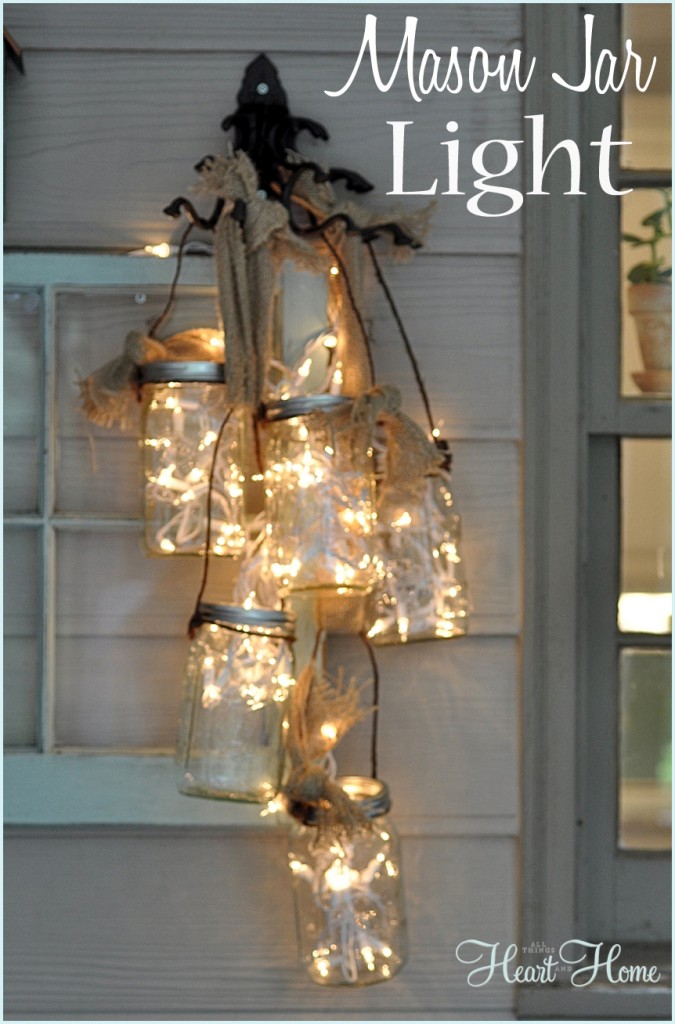 Christmas Candy Cane Stocking Holder from Connie Edwards…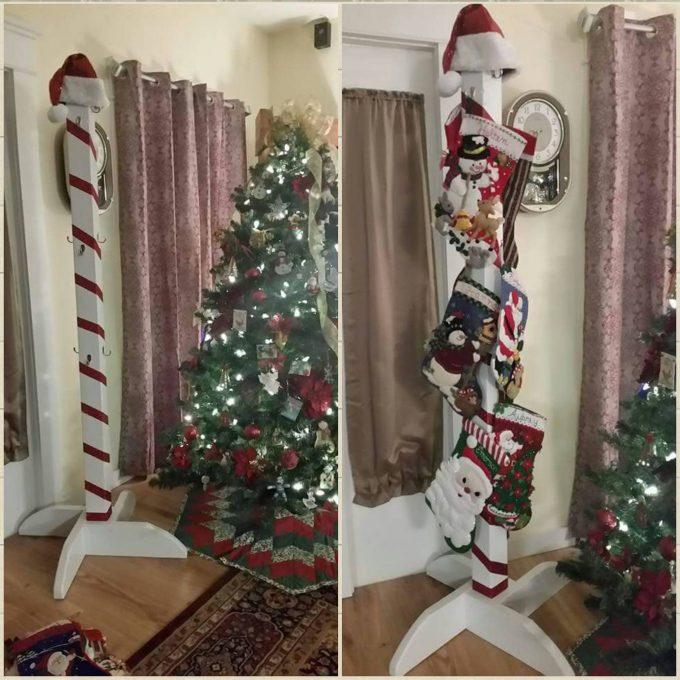 Easy Christmas Ornament Decoration (unknown source)…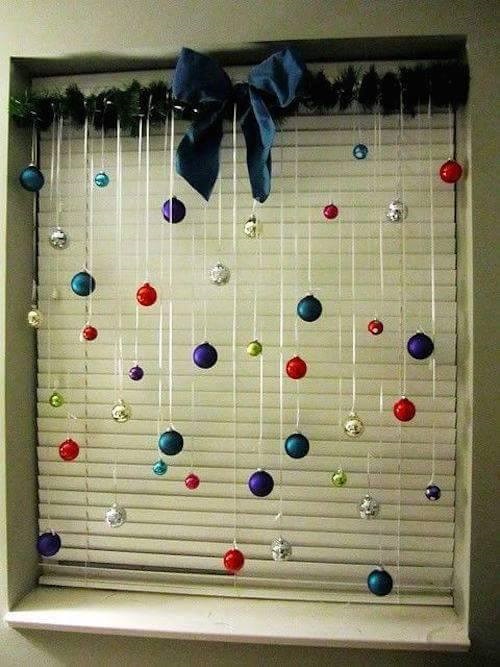 Easy Snowman Log Slice Decoration from Oh Buttons…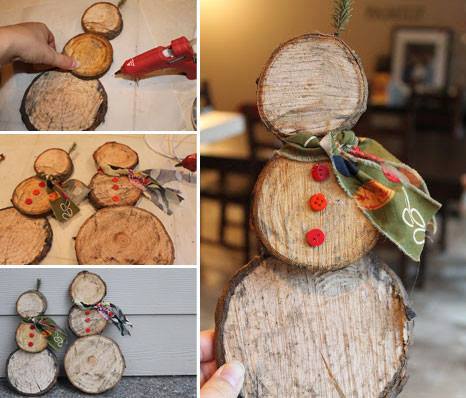 Snowman Hat Centerpiece via Pinterest…
Christmas Frame Wreath from Odds & Ends by Ali …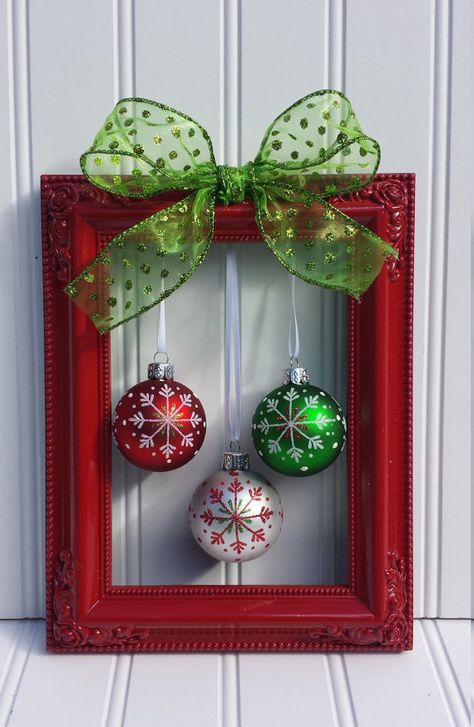 Turn old Bowling Pins into Snowmen via Pinterest….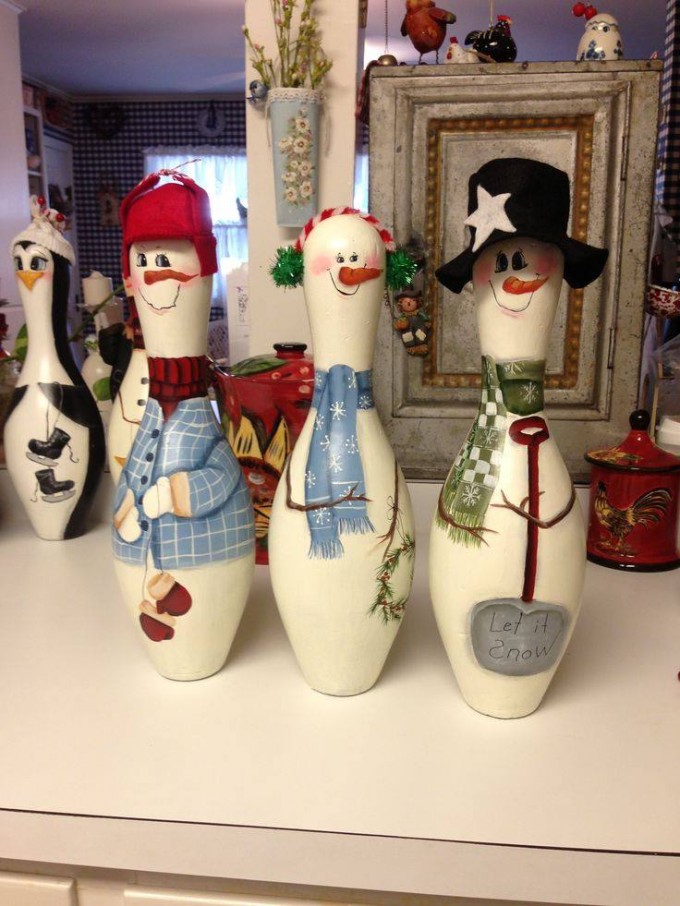 Snowman Place Setting from Stager Linda…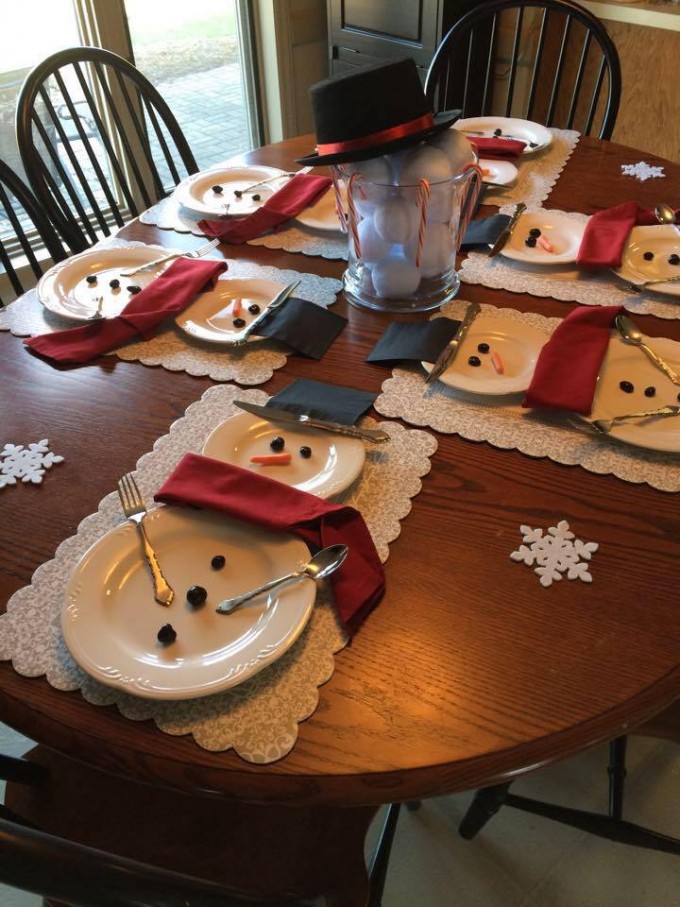 DIY Photo Wreath from The Crafting Chics…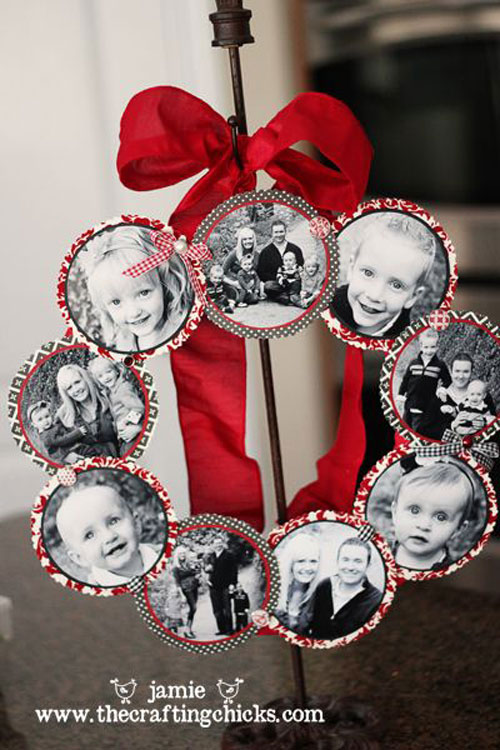 Use Calloons and Cups to make Christmas light garland via Pinterest…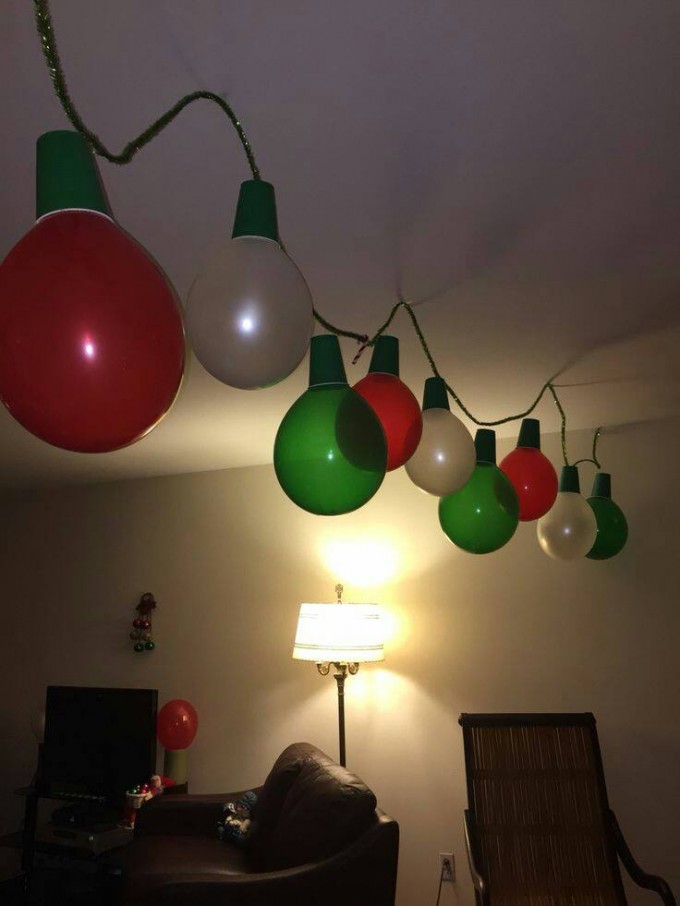 Hanging Stick Christmas Tree from Uberall…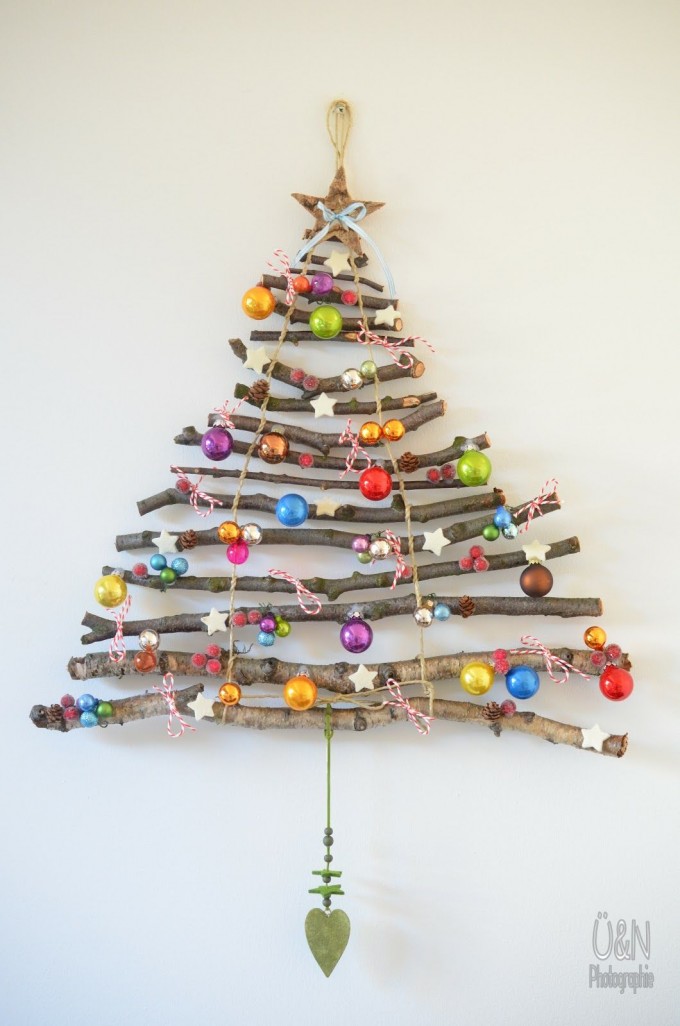 DIY Christmas Lighted Canvas from Rhapsody in Rooms…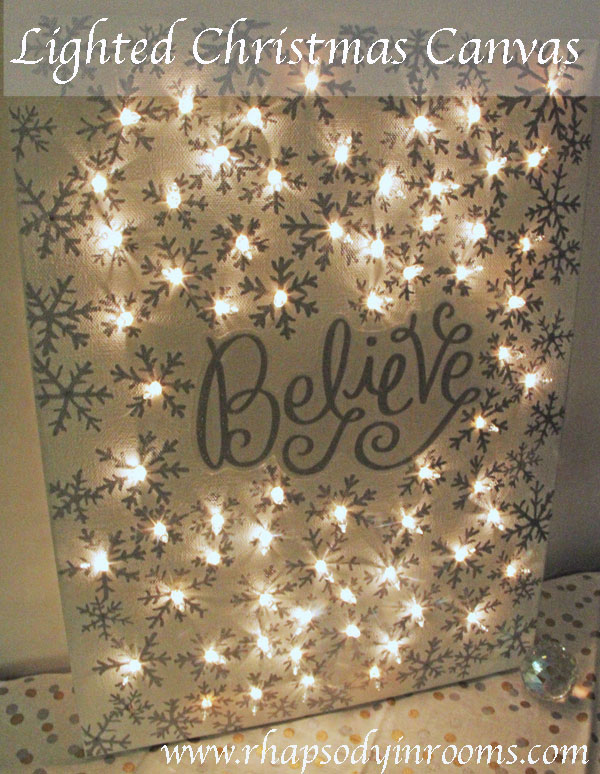 Snowmen made from Old Tires (unknown source)…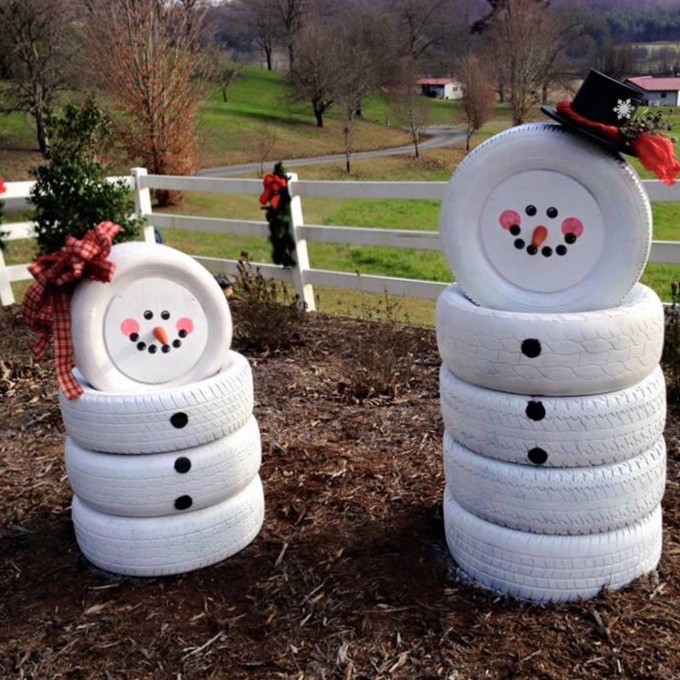 Stack Apple Baskets and add Lighted Garland from Linley House…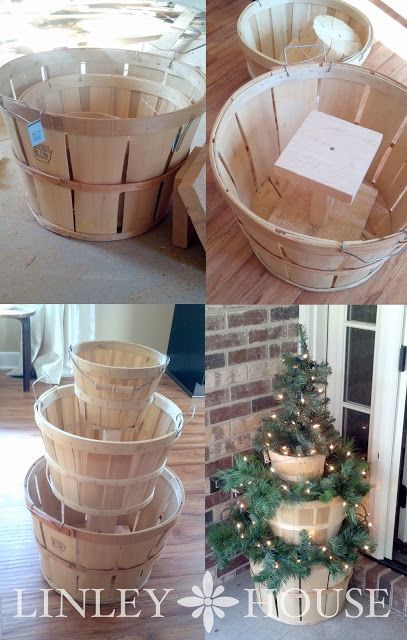 Santa Wine Bottles…what a great Christmas gift idea!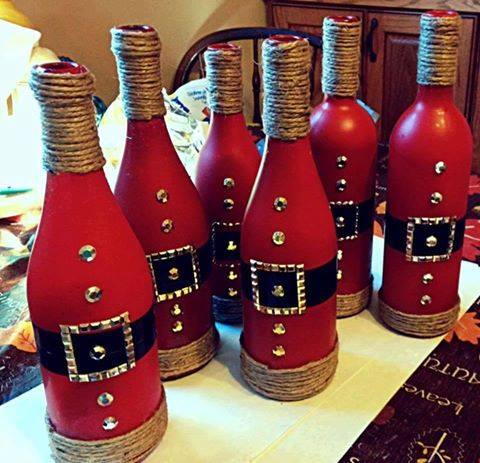 Easy Christmas Card Holder from Gwenny Penny…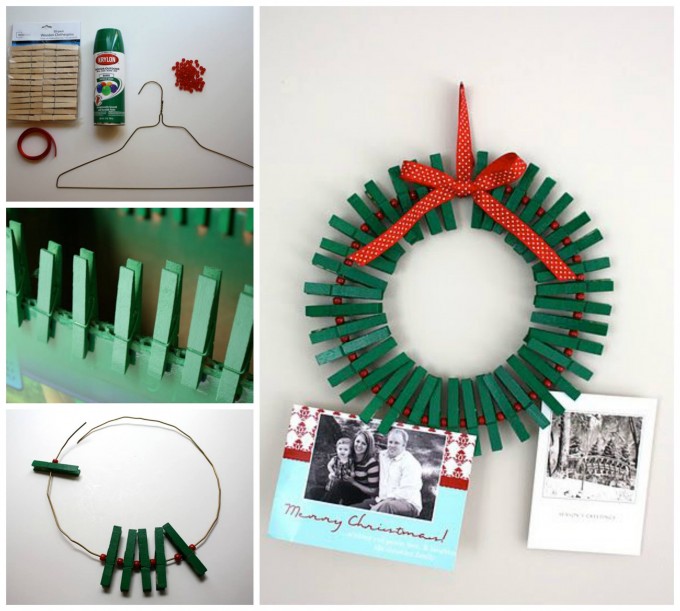 Santa Tulle Wreath from Baby Rabies…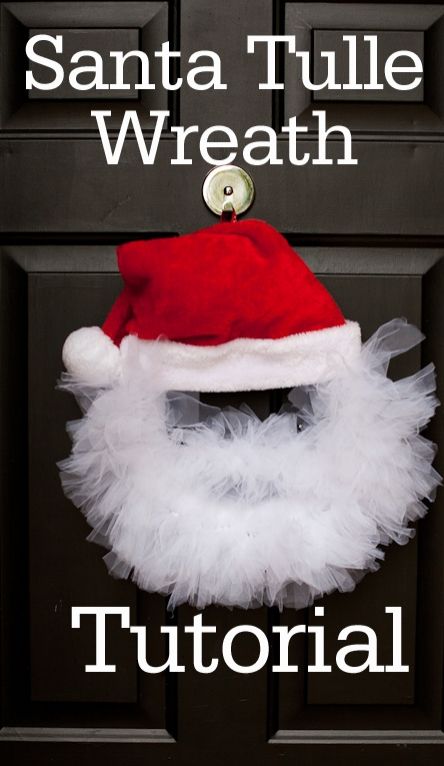 Tape Red Polka Dotted Ribbon onto your Kitchen Cupboards and hot glue Glittery Red Bows on top (unknown source)…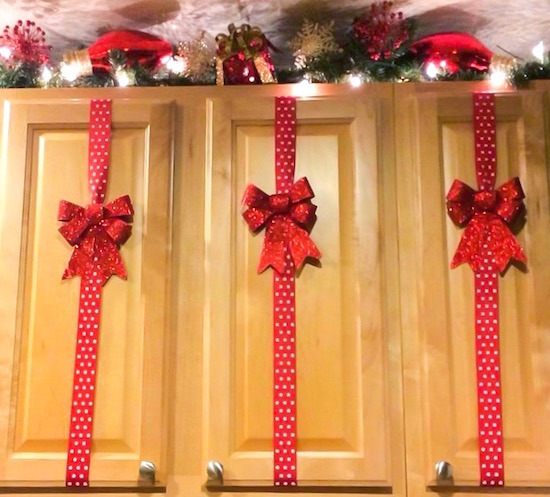 DIY Christmas Wine Glass Candle Holders via Brokeh Amore Photography…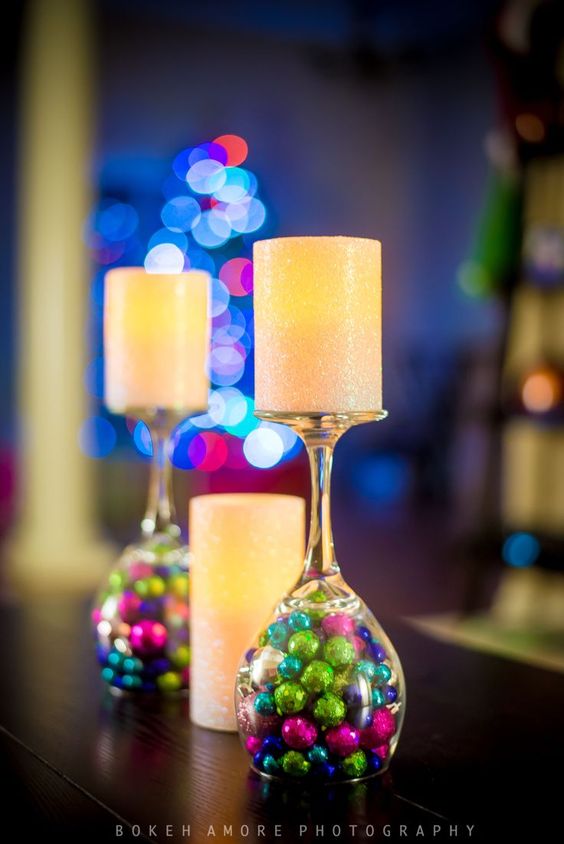 Holiday Pine Cone Centerpiece (unknown source)…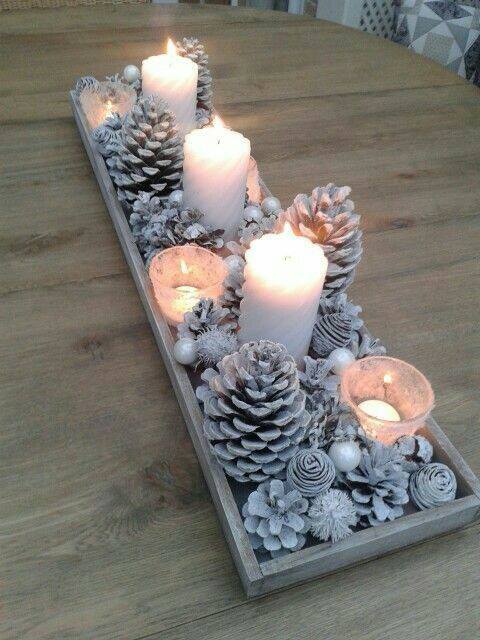 Fill a Small Pot with a Wax and place it on a Saucer to make this Adorable Frosty the Snowman Candle from Keepsake Candles…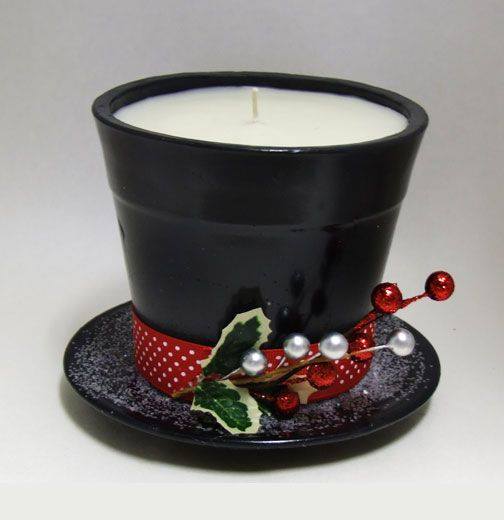 Paint Scrap Wood and add Tea Lights to make these pretty Rustic Christmas Candles from The Blue Door Cottage….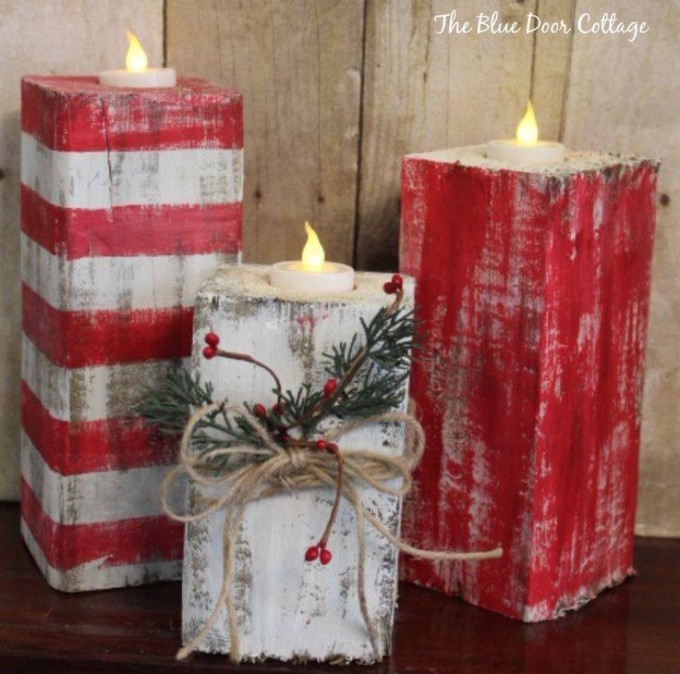 Use a Salvaged piece of Fence as a Canvas for Painting a Snowman from American Antiquities…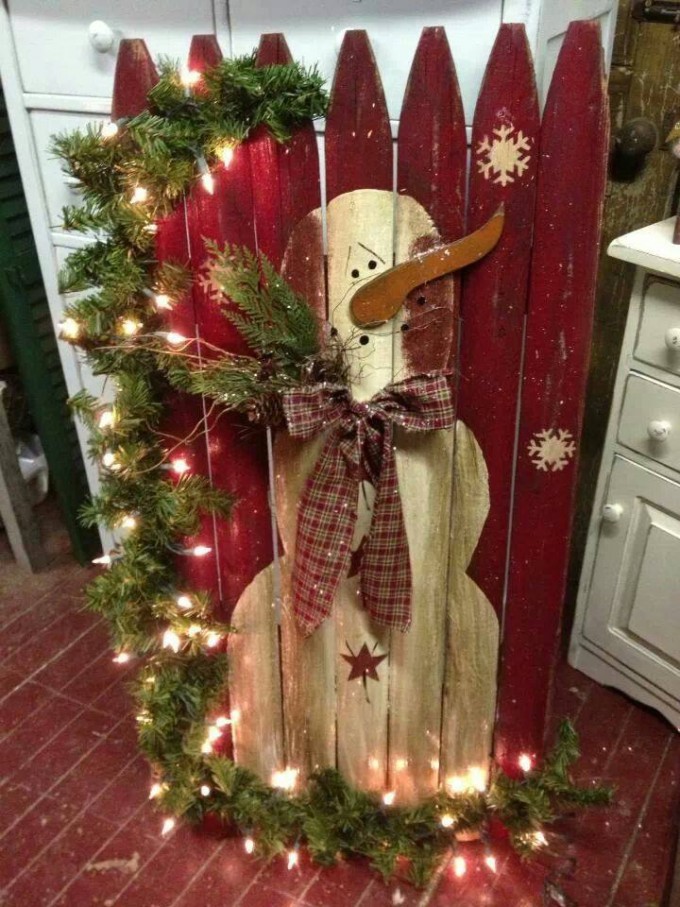 Wrap & Stack Presents to look like a Snowman (unknown source)..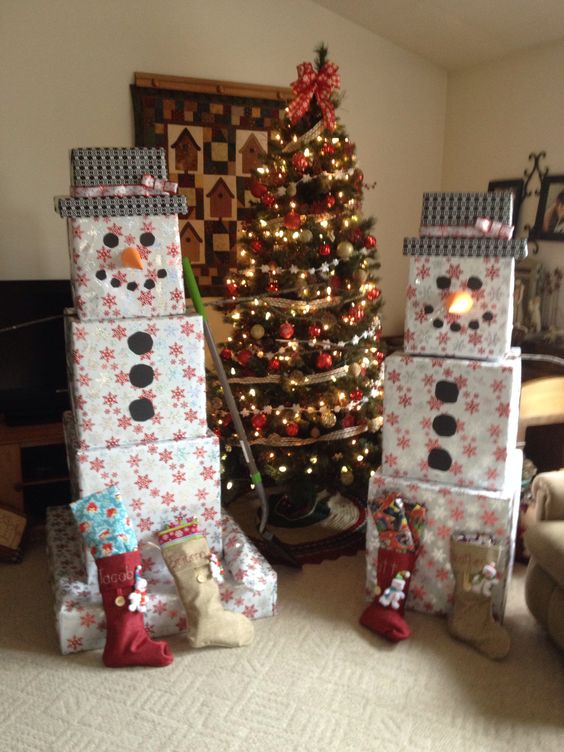 Use an Old Ladder and a few Boards to make a Christmas Village via Pinterest…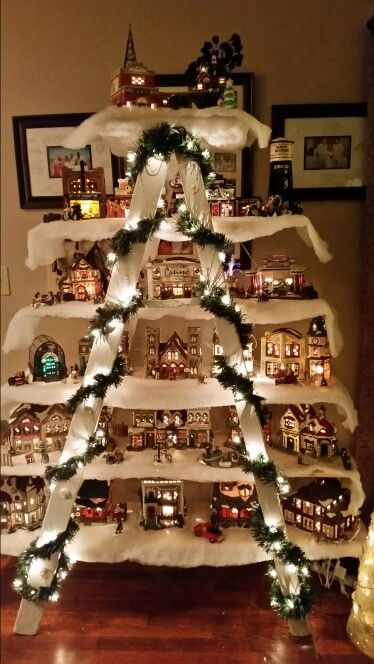 Pallet Christmas Trees with Lights via Pinterest…
DIY Wooden Tree Wall Shelf from Ana White…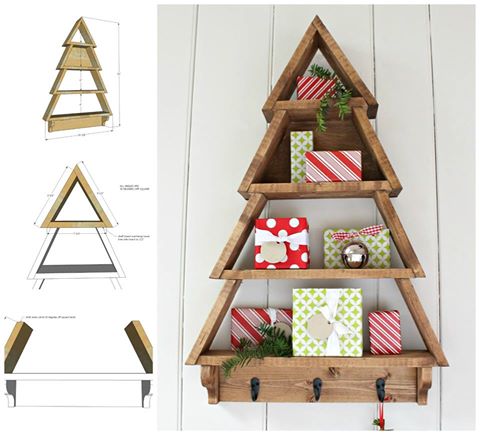 Snowman Pallet via Pinterest…
We hope that you loved these awesome DIY Christmas Decorations as much as we do! Make sure to check out some of our fun Christmas ideas here..
Christmas Morning Breakfast Ideas…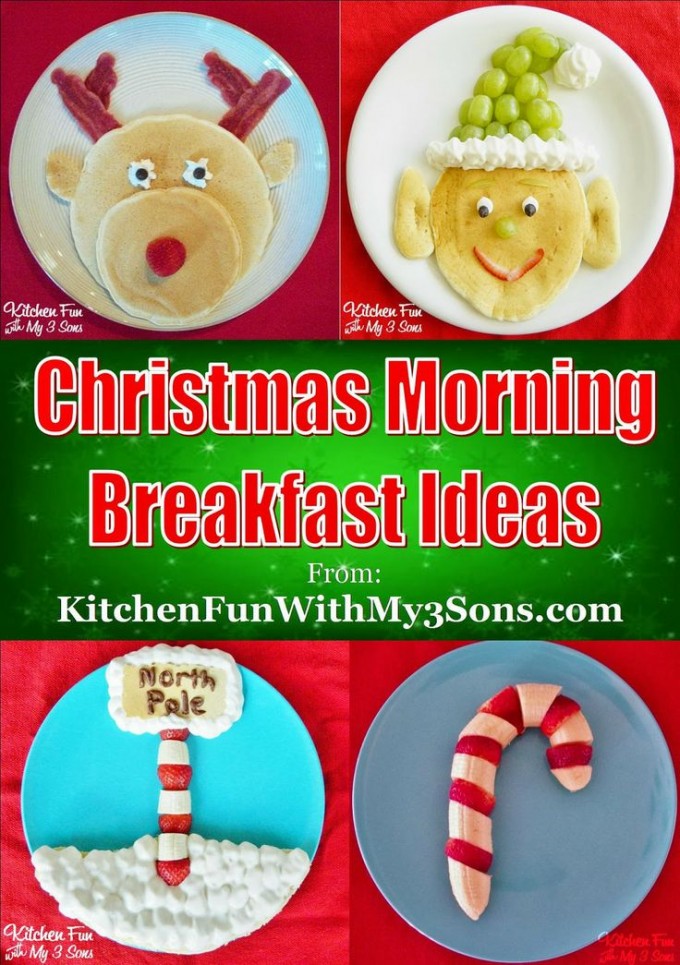 Rudolph the Red Nose Reindeer Brownies…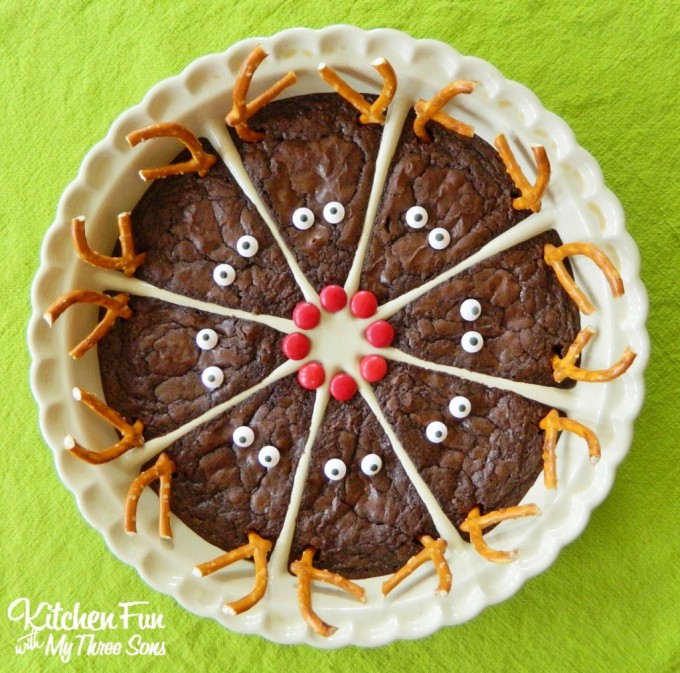 Hot Cocoa Marshmallow Mug Cookies…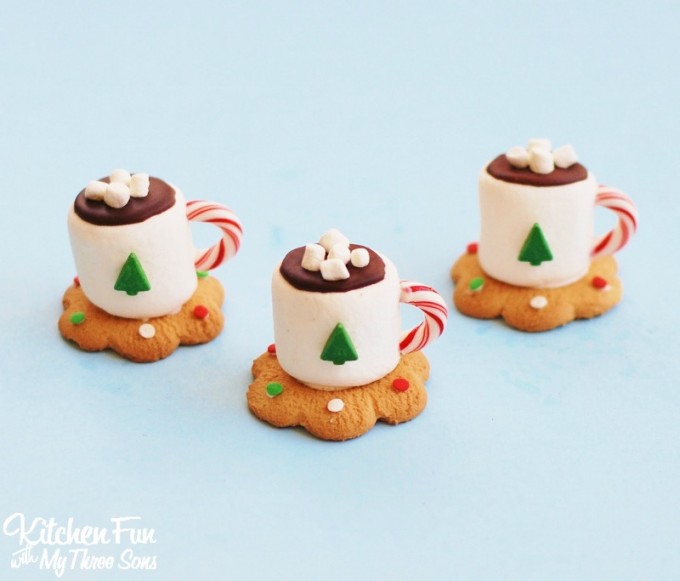 You can find all of our Christmas creations HERE!
More DIY Home Decor Ideas and Resources
---
---
Article source: http://kitchenfunwithmy3sons.com/2016/08/best-diy-christmas-decorations.html/