If you want to have  Asian  style window treatments in your  home , you have a wide variety of options to choose from. This particular style of decorating incorporates elements from Japan, China, Vietnam, Korea, Thailand and many other countries. Sometimes it's the colors you use that will reflect this theme. For instance, in a Japanese theme, you will have mainly green, black, beige and yellow. The curtains you use will have embroidery around the edges or even throughout the fabric. A Chinese theme will have bolder colors, such as dark browns, greens, burgundy and a mustard yellow. Red is predominant in an  Asian  theme because it is believed to be the color of good luck.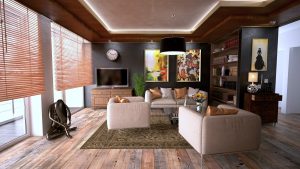 There are also  Asian  styles in blinds and shades for your windows. Choose blinds made of kiln dried bamboo matchsticks. The blinds roll up and the hardware is extremely durable. The stitching of the matchsticks is very tight allowing very little light to shine through. If you want a true Oriental look for your room, then this window covering will achieve that objective.
Along with decorating the window according to an  Asian  theme, you can also extend the theme to the whole room. Add tatami floor mats, sliding paper screens, framed prints for the wall and decorative vases on the tables. You might also like to have Tatami blinds, which will coordinate with your floor coverings perfectly. They look almost like bamboo blinds, but seem offer better control over the amount of light that passes
through them.