If your home or living space is too small for a Christmas tree, or if you're just looking to liven up a small area, we have some festive ideas for you. After all, no home is too small to fill up with Christmas cheer. Check out these Christmas decorating ideas for small spaces and get some great tips on how to display ornaments. 
---
Christmas Decorating Ideas: How to Display Ornaments in a Small Space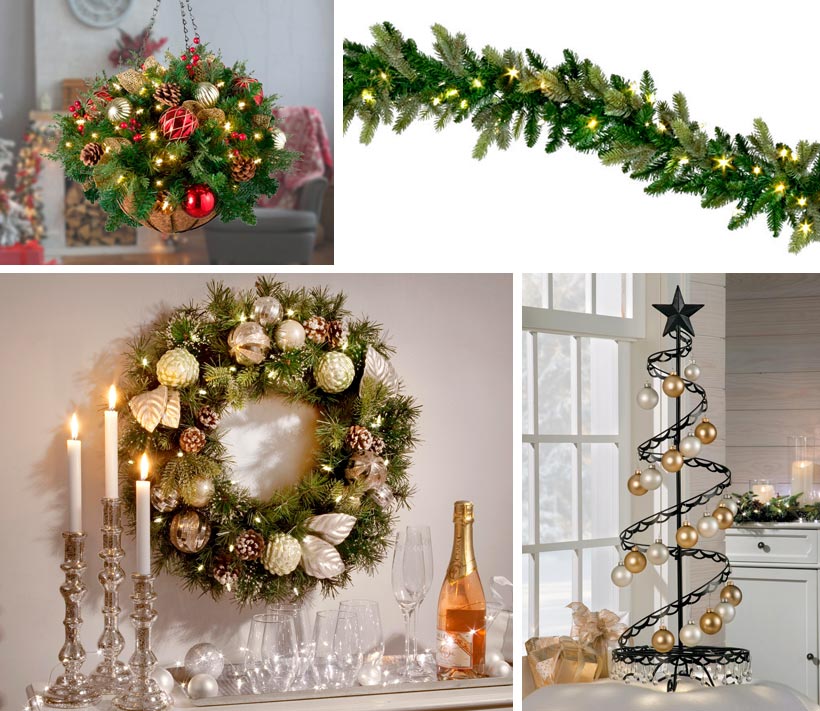 The following Christmas decorating ideas will look fabulous in small spaces. Keep in mind that less is more!
Hang Ornaments on a Spiral Tree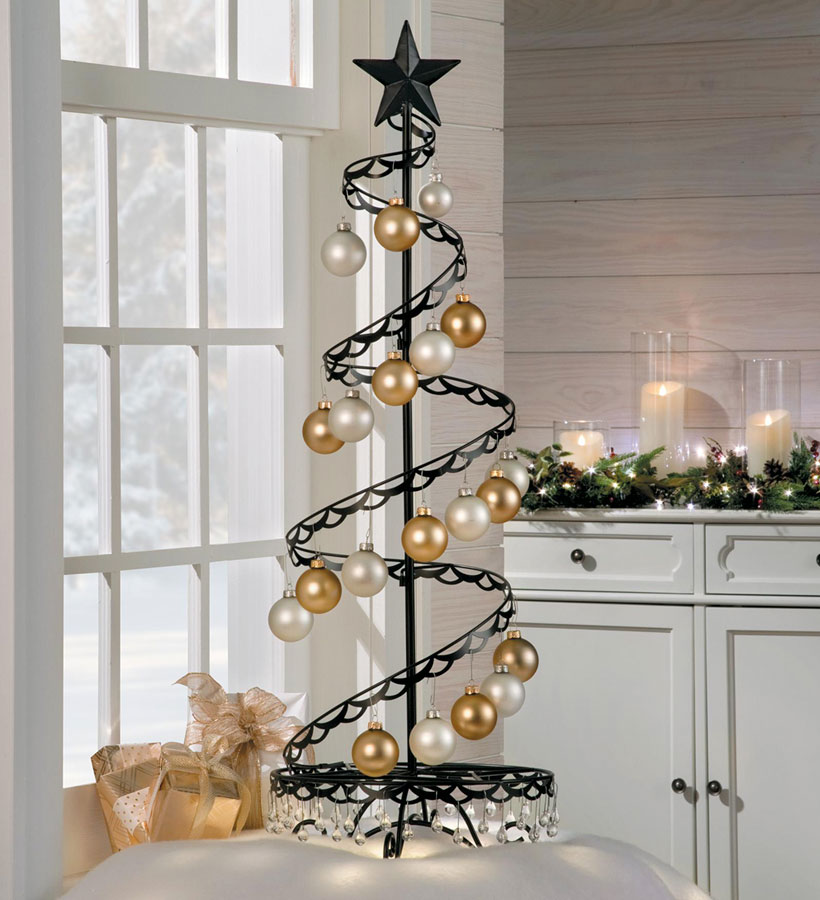 If you don't have enough floor space for a large Christmas tree, a small metal spiral ornament tree with a matching star tree topper is a clever option. You can put it on a table and decorate it with ornaments. For instance, you can hang gold and white
ornaments. Or perhaps you prefer jewel tones, red, green, blue, and purple. It's your Christmas tree, so style it any way you want!
Hang a Hanging Basket with Ornaments and Greenery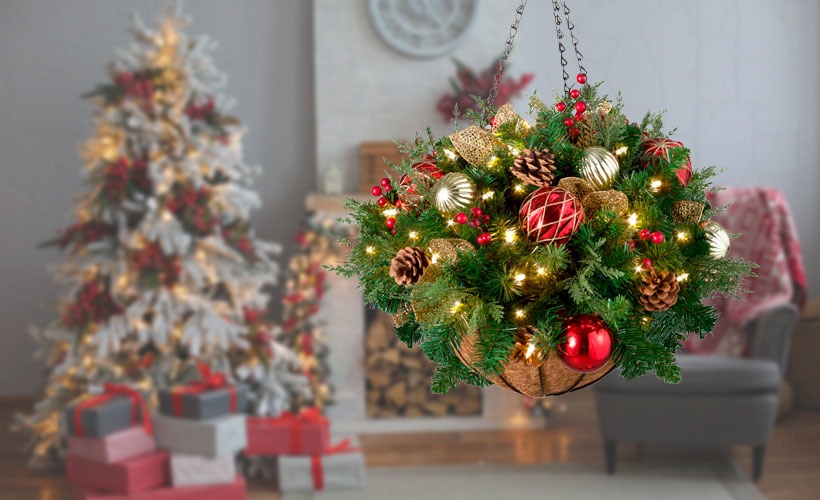 Another Christmas decorating idea is to use a hanging Christmas basket. You can fill it with micro Christmas lights, greenery, faux berries and twigs, real pinecones, and your favorite ornaments. You could also decorate it with either a solid red bow or a red and gold bow. It will add elegance to your small space.
Hang Garland with Ornaments around a Door or Window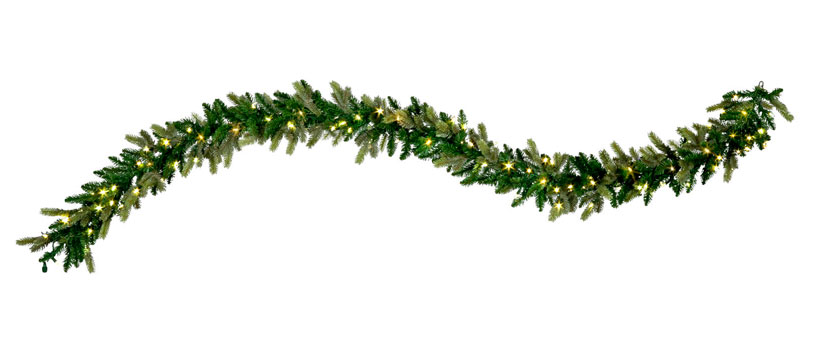 Decorate your door or window with natural Christmas garland. Before hanging the garland, place it on a flat surface and separate the branch tips. Keep in mind that for maximum fullness, the tips should not touch one another. Use a
garland hanger to attach the garland around the door. Once you hang the garland, you can add your own ornaments (use hooks or
garland ties) in different colors and sizes to make the garland even fuller.
---
Decorating Your Small Space for the Holidays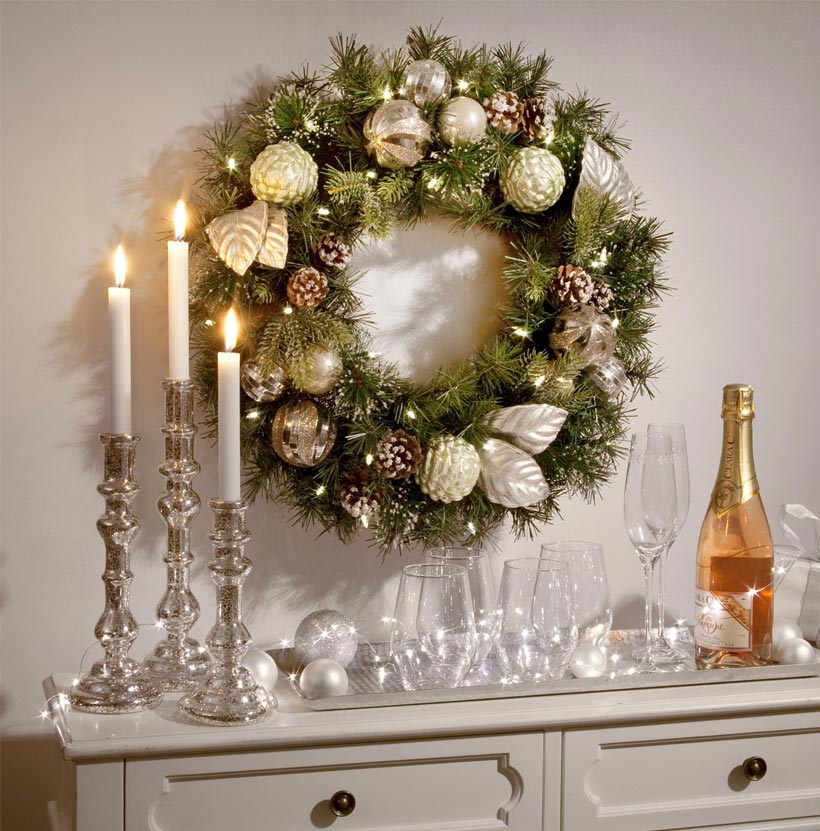 Imagine using our Christmas decorating ideas for small spaces. Perhaps you created a modern look with an ornament tree and LED lighted branches. Or maybe you hung garland around your door and window and a contemporary Christmas wreath above a cabinet. Or maybe you kept it super simple by hanging a lighted wall tree and Christmas cards. Whatever the case may be, your small space will be warm and cozy for the holiday season.
Do you know someone who can use small space Christmas decorating ideas? Share this post with them via email or your favorite social network: Facebook, Pinterest, or Twitter. Spread the knowledge and holiday cheer!
---
Article source: https://www.improvementscatalog.com/RoomForImprovements/christmas-decorating-ideas-display-ornaments/