Organizing products and systems can be expensive, even at the discount store. But there is no room in the home where being organized is more important than the kitchen! Let us give you an organizing hand with these great ideas for kitchen organizing on a budget. No matter how tight your wallet, there is always a way to make it better, prettier, cleaner or more enjoyable. Learn how to organize your kitchen!


Love to bake or cook? Then get organized so that all your supplies are in one place with this at home baking zone from Toni art 'Design Dazzle'. Not only does this save you time gathering your ingredients, it also makes it easy to see when you are running low on something! This is an easy and inexpensive project that customizes your kitchen!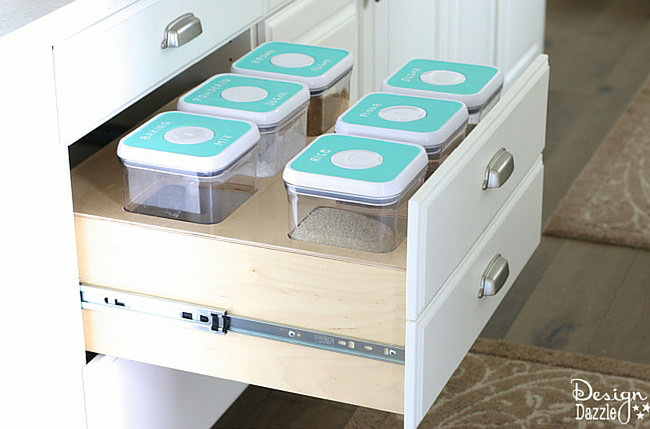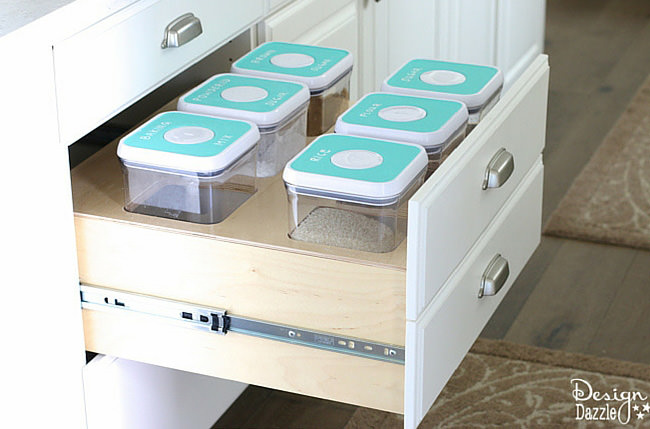 Drawers a little cluttered? No problem, 'Organized Mom' shows you how to make inexpensive drawer dividers with cheap 55 cent wood lath from Home Depot and some wood glue!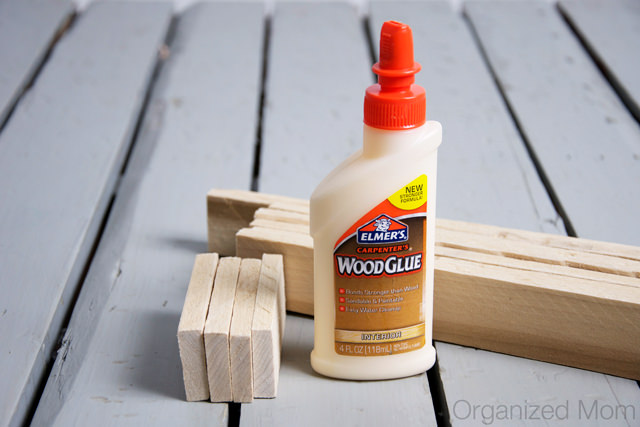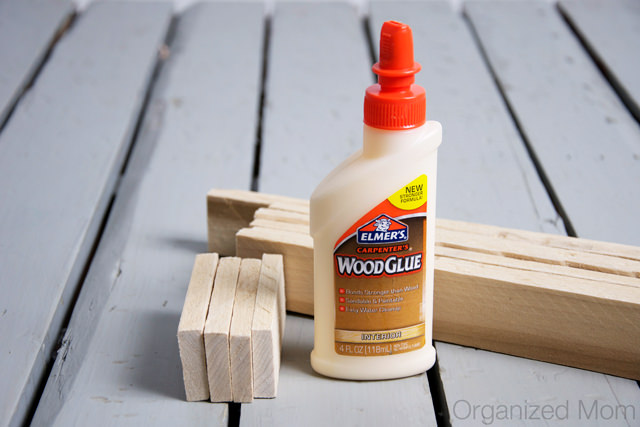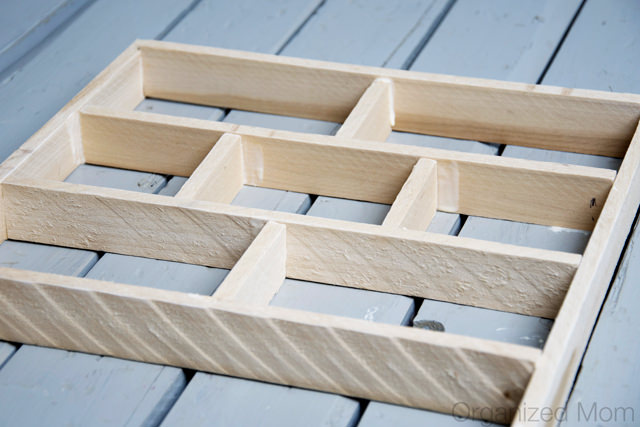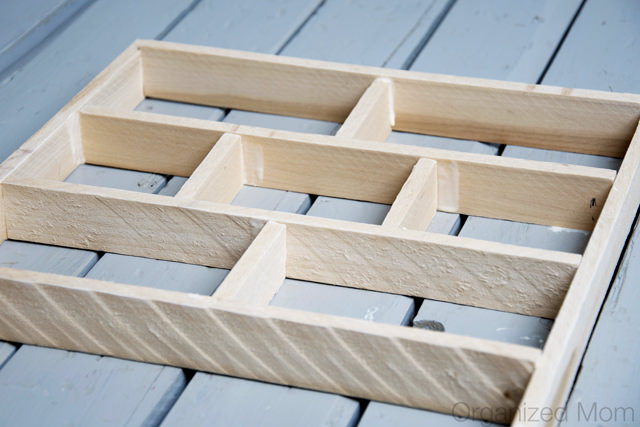 Love this simple idea from 'Apartment Apothecary'! Use magazine file holders for foil, plastic wrap and other small boxes to help organize your kitchen.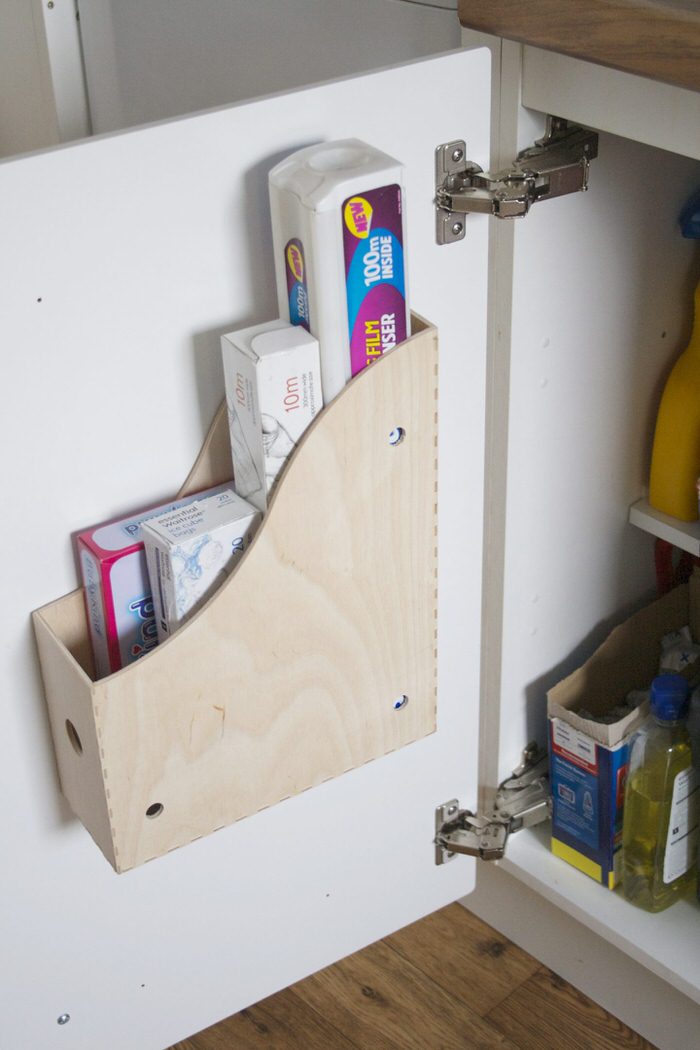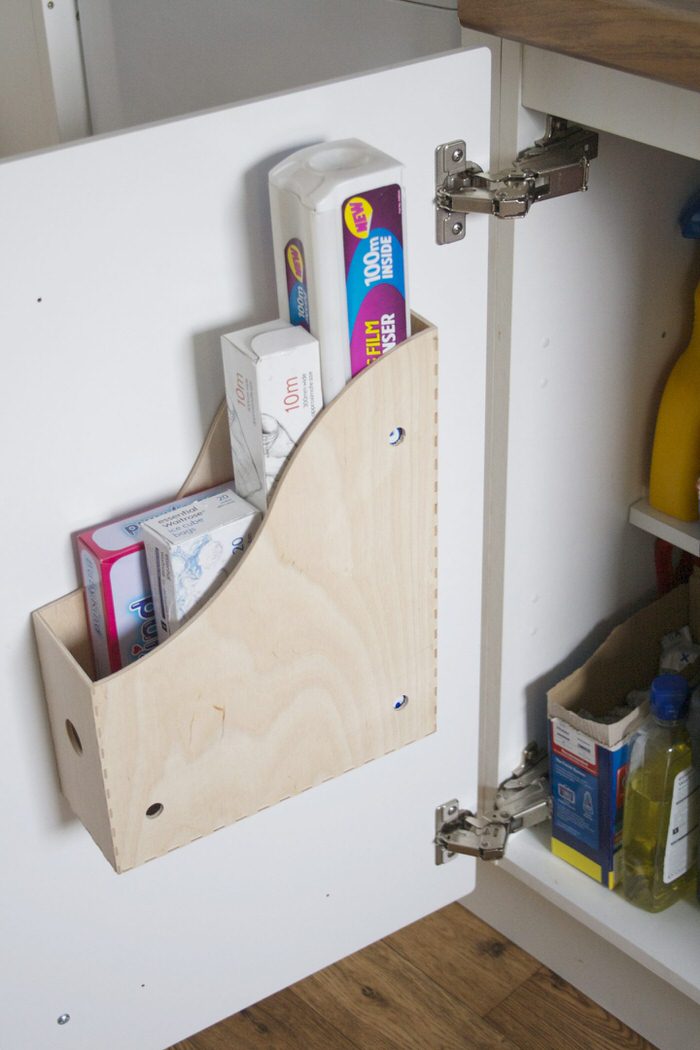 This is a perfect easy project for small kitchens. This DIY wire utensil rack is made from wire rebar fencing made for laying concrete. From 'A Beautiful Mess'.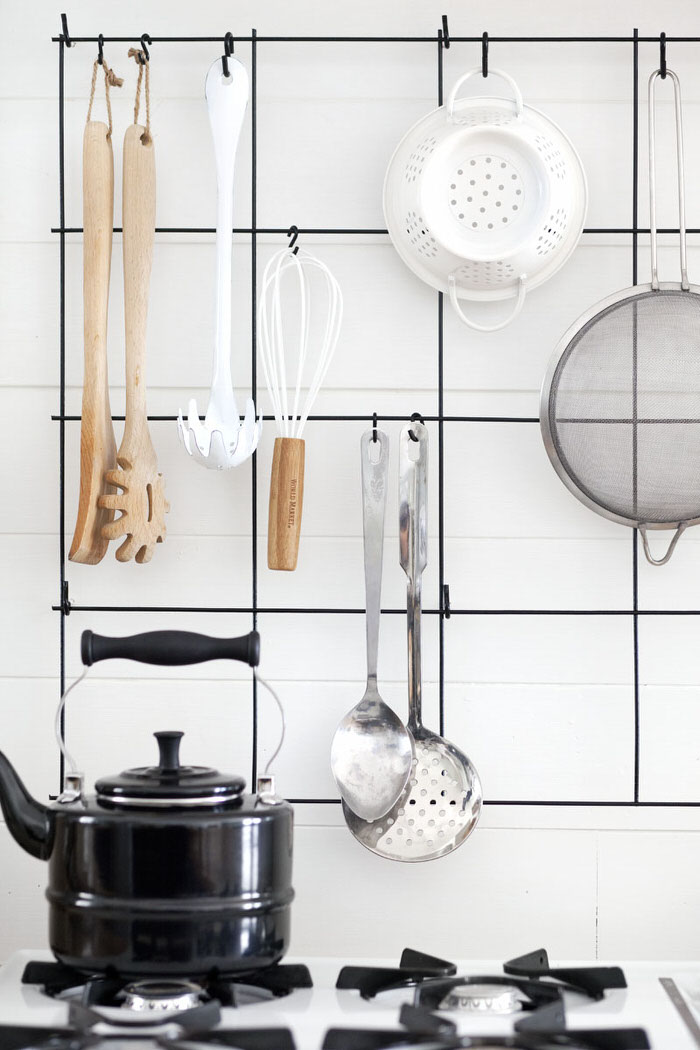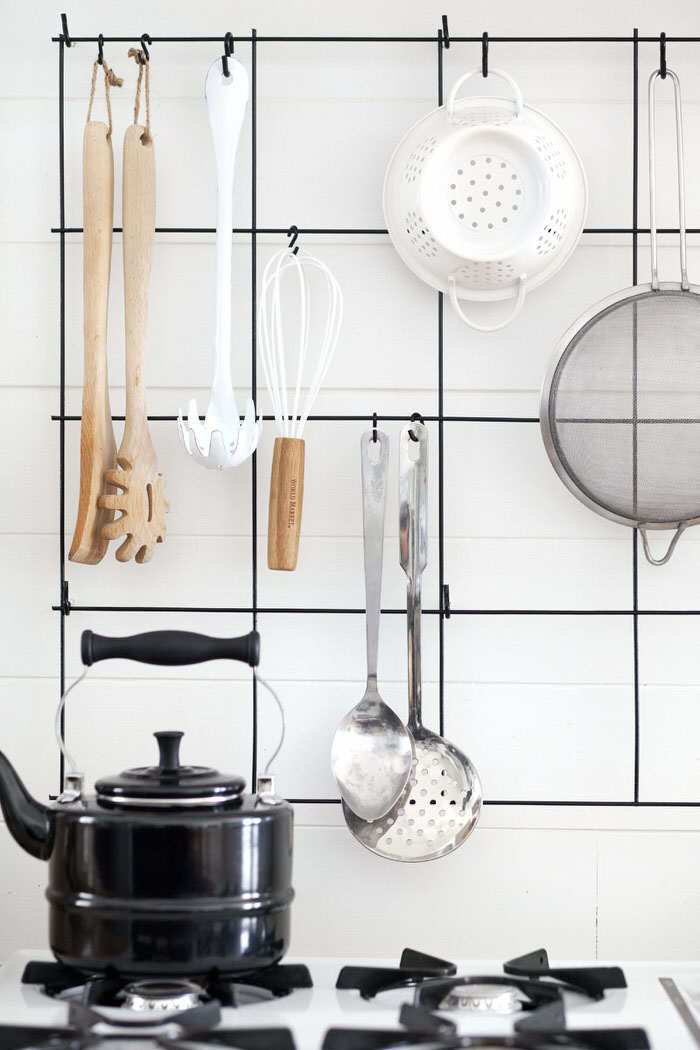 'HGTV' has the perfect project for a farmhouse kitchen to save space in the pantry. Screw mason jar lids to the underside of your upper cabinets, then fill the jars with staples and screw onto the lids!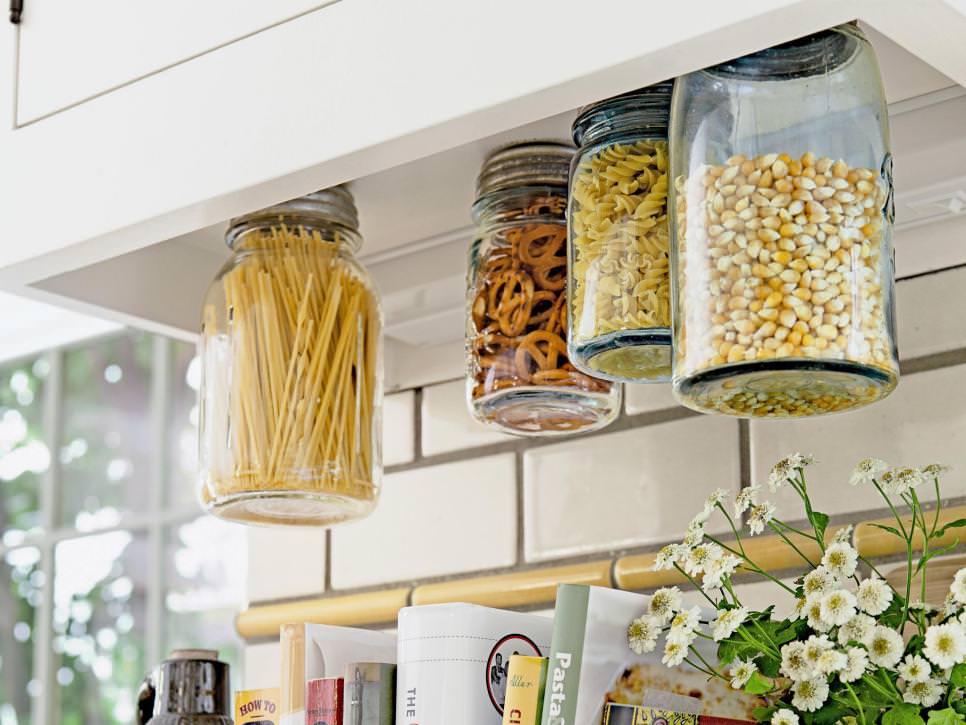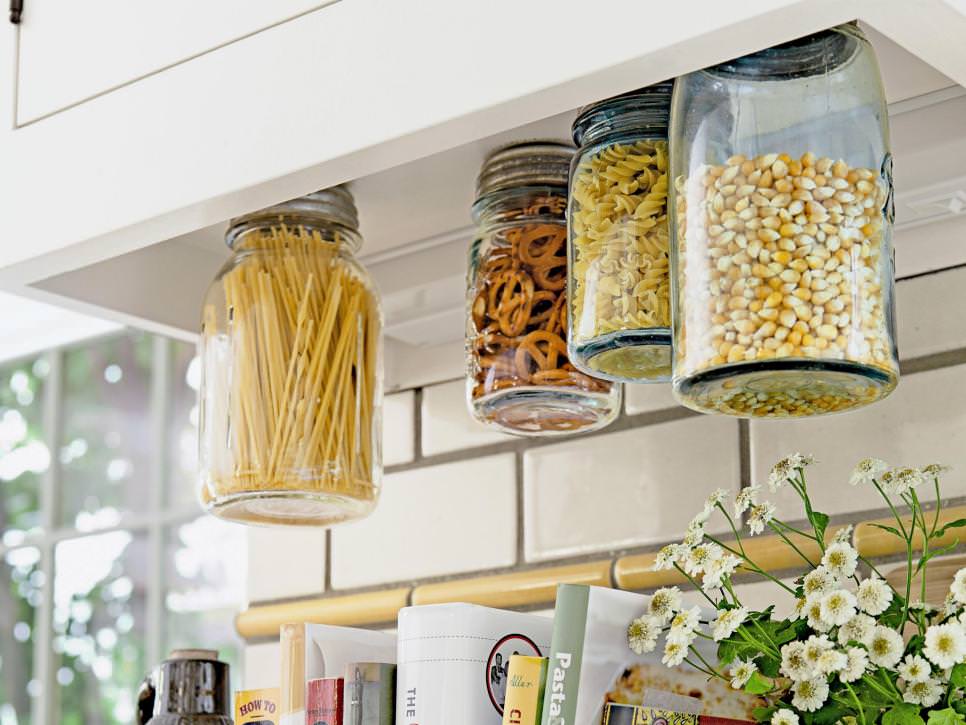 Use a file organizer from the dollar store to organize cookie sheets, Tupperware lids on pot lids. From 'Family Handyman'.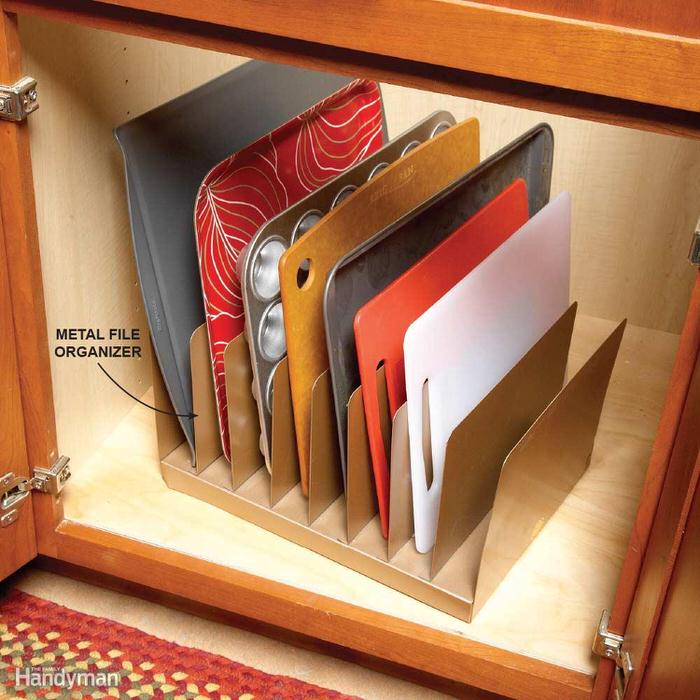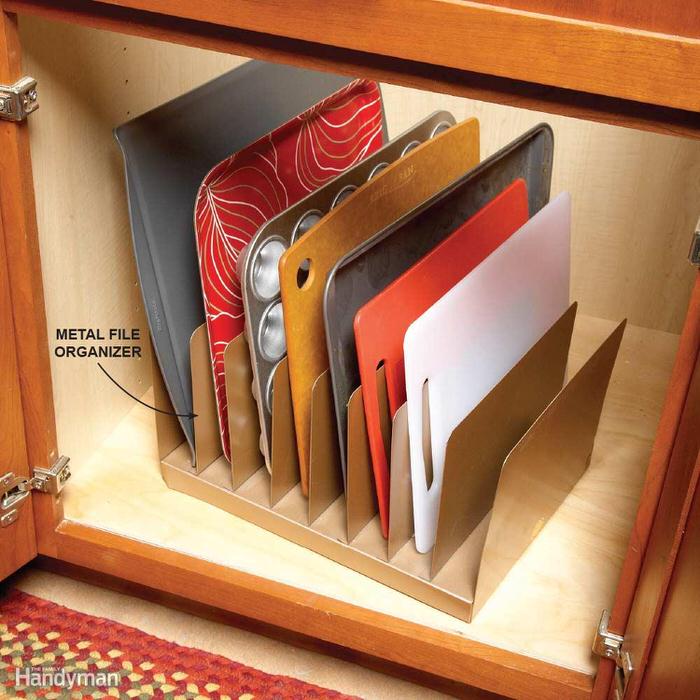 'Simply Organized' shows us how to create this trash bag on a roll system! I'm so tired of pulling mine out of a box, pulling out too many and having to tuck them back in… then pulling those same ones out the next time.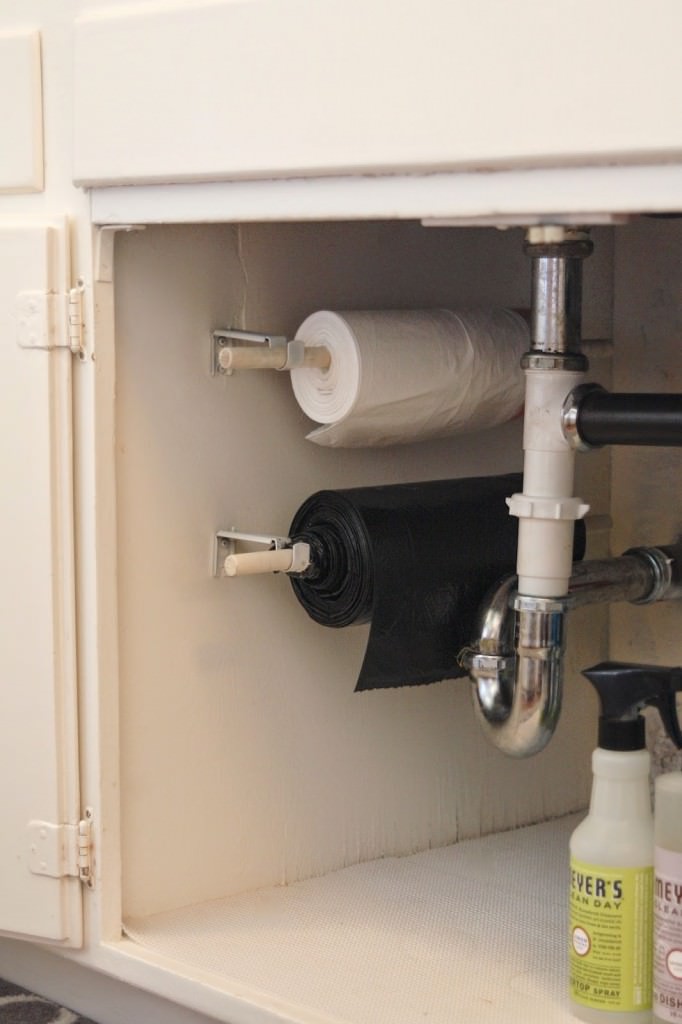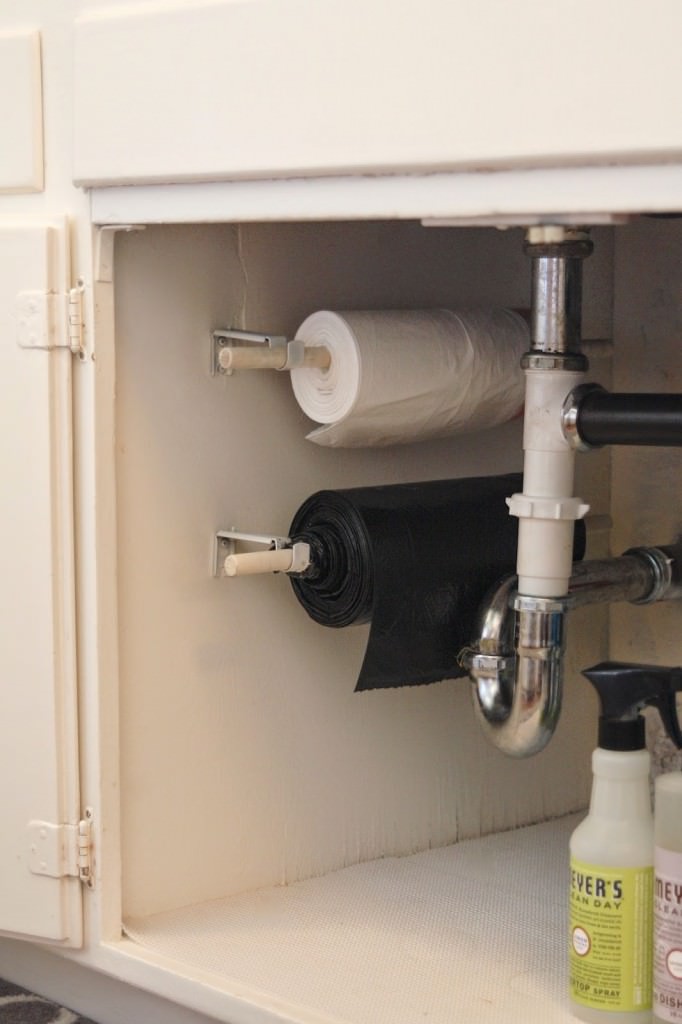 From 'Barry and Christy', use the clips meant for mop or broom handle storage to store spices or small jars and cans inside cabinet doors. Genius!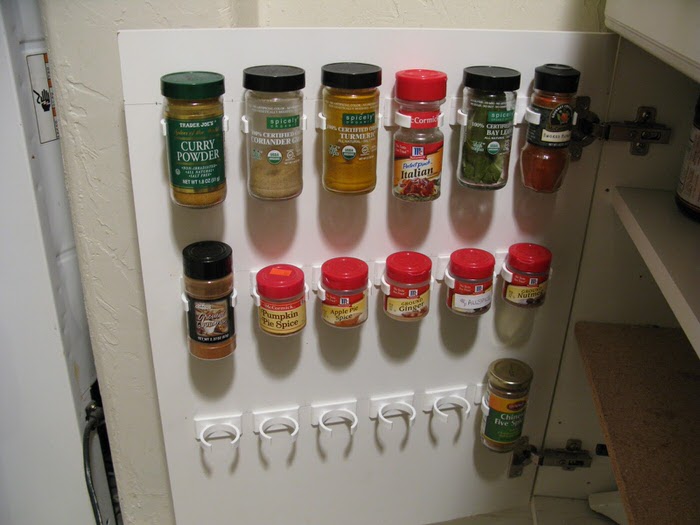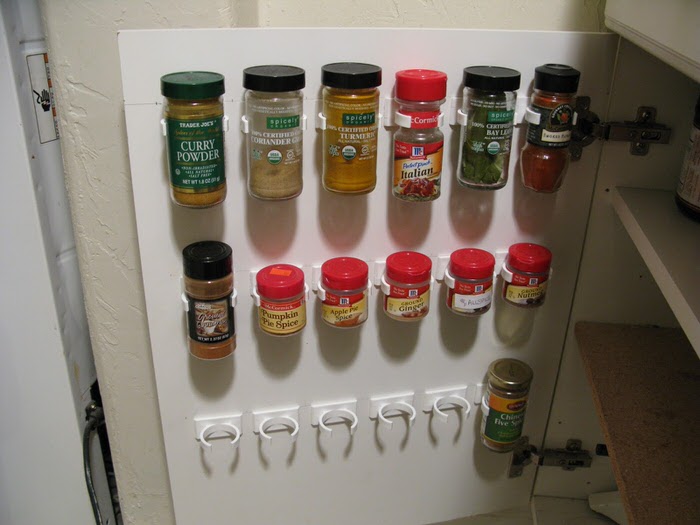 '2 Little SuperHeroes' has this tip : Use dollar store vinyl placemats as fridge mats that can easily be pulled out and cleaned in the sink. All those years of pulling out the glass shelves every couple of months, and it's a one dollar fix!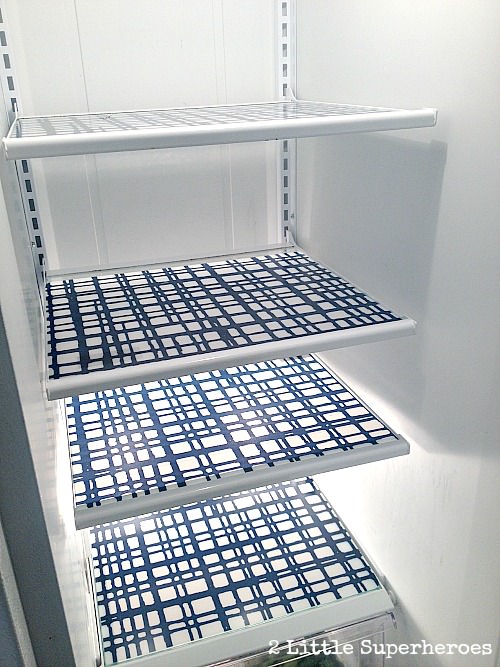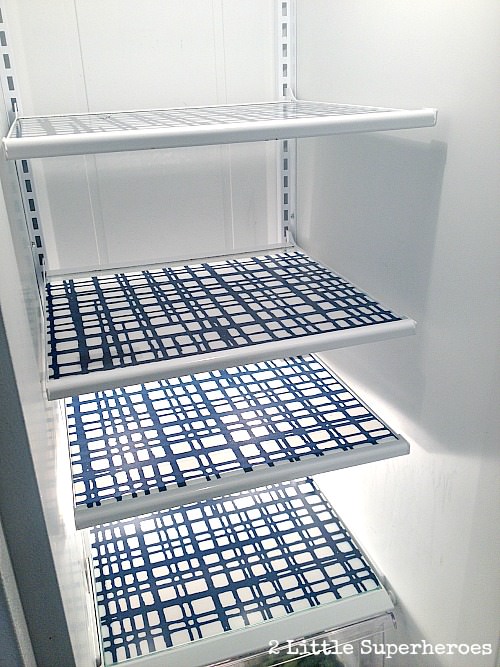 Love this spice rack made out of glass baby food jars. (See! Told you there were budget ways!) Make this magnetic space rack from 'Dav.i.son.'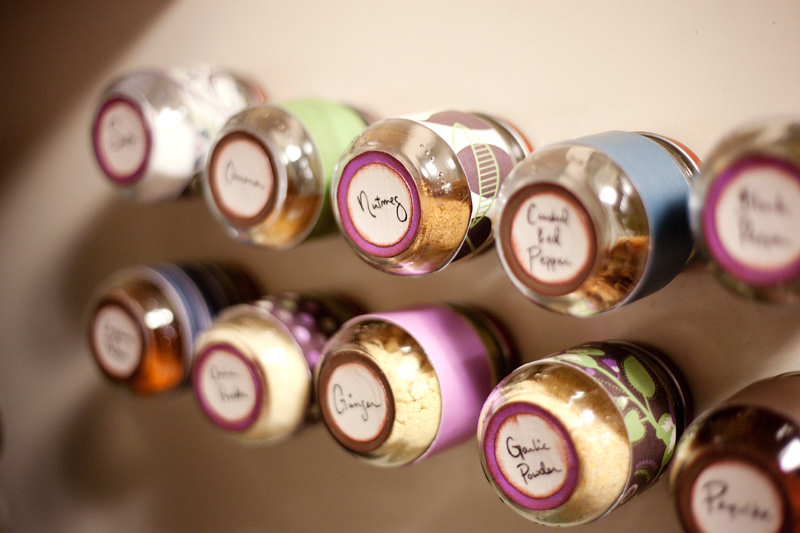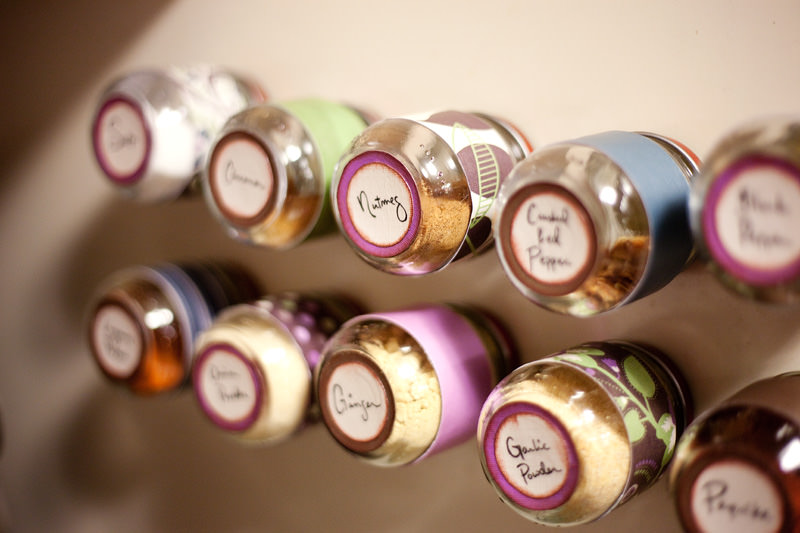 This last one just pretties up the counter, while keeping a rarely used item out of the drawers… From 'BHG', store cookie cutters on a paper towel dispenser!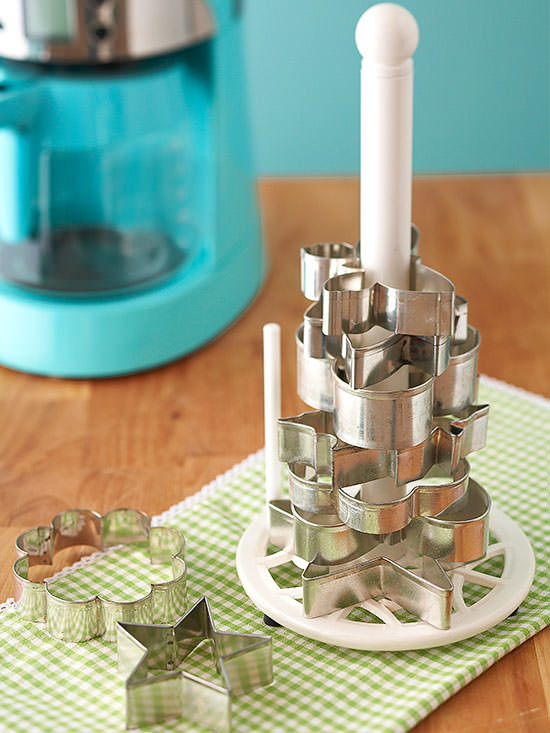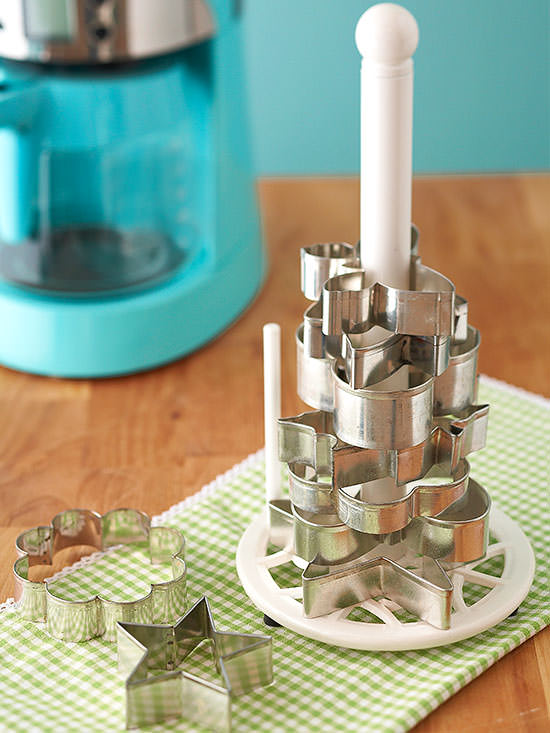 Now that you have learned how to organize your kitchen, jump on over to our post on DIY dollar store organizing!
Image Credits: HGTV, Design Dazzle, Organized Mom, Apartment Apothecary, A Beautiful Mess, Family Handyman, Simply Organized, Barry & Christy, 2 Little Superheroes, Dav.I.Son, BHG
SaveSave
SaveSave
SaveSave
SaveSave
More DIY Home Decor Ideas and Resources
---
---
(Visited 3 times, 281 visits today)
Article source: http://www.thebudgetdecorator.com/organize-your-kitchen-on-a-budget/