I've been dreaming about a bedroom makeover for some time now. A beautiful modern bohemian bedroom makeover. I've been trying to define my ideal design style for sometime now, which is SO incredibly hard because I love so many different things about so many different styles! (Does anybody else have that problem??) However after deep thought and intense Pinterest browsing research missions, I think I've decided that I love the modern bohemian look the best. Little pops of color, fun prints and textures, but an overall clean and neutral aesthetic. Whatta combo!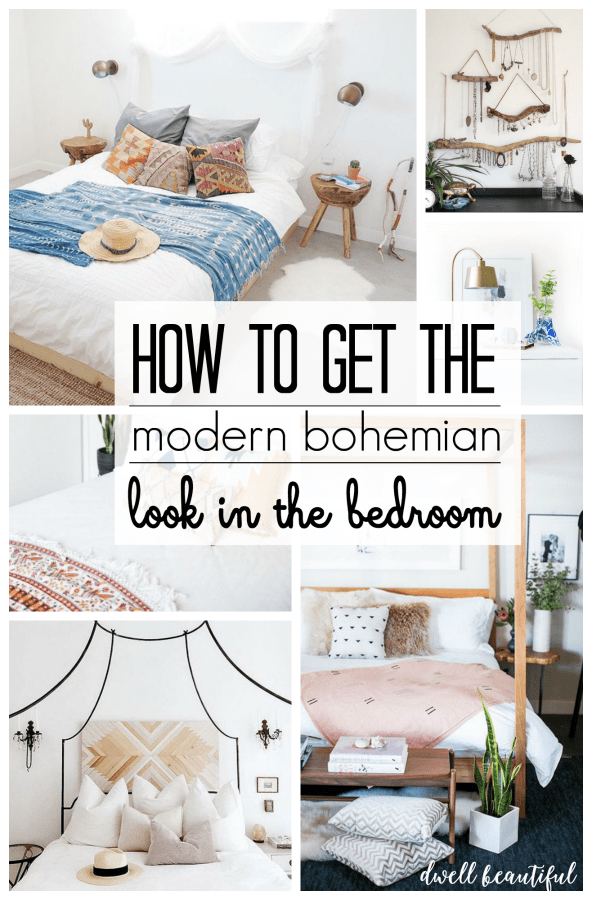 So yeah, you can say I've been bedroom dreaming. Statistically, bedrooms are the last space in a house to get any sort of love, mostly because they aren't seen as much by guests. But it doesn't have to be that way! If you love the modern bohemian bedroom look but don't know where to start, check out my inspiration and tips below to get this gorgeous design style in your space STAT.
Modern Bohemian Duvet Covers
gray patterned bedding // white bedding with indigo throws
When it comes to modern bohemian duvet covers and comforters, you can go one of 2 ways. One option is to just go with a clean and classic white. You can't go wrong with a fresh white duvet and it will help a smaller bedroom seem more open and airy. You can then add color and texture with throw blankets and pillows. However, if white isn't your gig, you can always go for a patterned duvet. To get the bohemian look, search for tribal, aztec, mandala, or wood block patterns in colors like gray, black, indigo, or light peach.
> > > > Shop the Look < < < <
Modern Bohemian Bedroom Throw Pillows
indigo pillows // patterned pillows
Once you have your duvet choice settled, it's time to pillow it up! Throw pillows are a great way to add color and texture to your modern bohemian bedroom space, especially if you decide to go with a white or neutral duvet. Mudcloth prints, and aztec and ikat patterns are great choices for your bohemian space. Indigo is a great and popular color choice for the boho scene, as well as muted corals, yellows, and other fresh colors.
> > > > Shop the Look < < < <
Modern Bohemian Bed Frame
wooden bed frame // metal bed frame
For bohemian bedframes, there are a ton of great options that will fit into your desired design style. Anything from a plain platform bed, to simply having the mattress on the floor without a frame at all definitely fits in with the boho vibe. However, if you want a more stylized bedframe, anything with light wood tones or dark modern metal will do the trick. Canopy beds are fun addition to big rooms while tufted headboards are great in smaller spaces.
> > > > Shop the Look < < < <
Modern Bohemian Bedroom Rug
colorful persian rug // colorful persian rug
Every bedroom needs a soft and cozy rug for warming those tootsies on cold mornings and infusing a dash of color and texture into your space. Just like with bohemian bedding, you can go one of two ways – bright and colorful, or clean and neutral. If you want to go bold, look for Persian or Turkish rug with fun colors – red is a natural go-to. You can also opt for a popular "overdyed" rug which will give you just the right amount of pop. Want a cleaner look? Search for a white and black Moroccan shag rug for the perfect combo of comfy and class.
> > > > Shop the Look < < < <
Modern Bohemian Bedroom Clothes Storage
Finding just the right storage for your clothes is crucial for any bedroom. Make your storage solutions bohemian chic by finding a vintage Mid-Century Modern (MCM) dresser or any dresser that has medium wood tones, clean lines, and delicate legs. You can also use your clothes as a form of decor! Don't worry about hiding all your shirts, shoes and dresses. You can use store-style display racks and show off your fave pieces while keeping them all organized!
> > > > Shop the Look < < < <
Modern Bohemian Bedroom Trinket Storage
geometric shelves shelves // jewelry hangers
Modern bohemians have come up with some pretty awesome ways to store their stuff. From trinkets to treasures to jewelry and books, find unique yet functional ways to store all your special items. Look for unique shelf shapes, like hexagons and triangles, or use natural elements like branches to drape jewelry on. Get creative with book and magazine stacking and storing trinkets in decorative boxes.
> > > > Shop the Look < < < <
Modern Bohemian Decorative Plants
plants on lockers // hanging plants
Having lots of greenery and plant life is a staple to the modern bohemian look. Fiddle leaf figs, cacti, succulents, palms, and air plants are some of the go-to plants for boho spaces. Add one or two pieces of greenery to your bedroom and you'll be feeling calmer and breathing easier (all that extra oxygen!) in no time. Black thumb? Avoid killing plants by purchasing realistic-looking faux versions or invest in an auto-waterer to avoid over or under watering.
> > > > Shop the Look < < < <
The modern bohemian style is the perfect amount of feminine and rustic, unique and classic. It's such a beautiful style and I know that whenever I get the chance (and budget!) to makeover my bedroom it's definitely going to embody all of these beautiful boho elements.
What's your favorite thing about the modern boho style?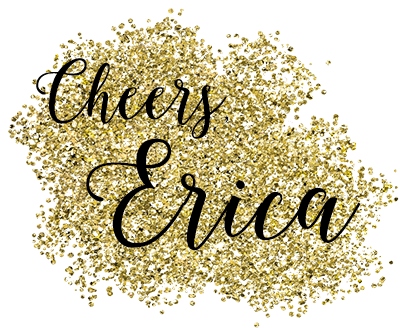 ---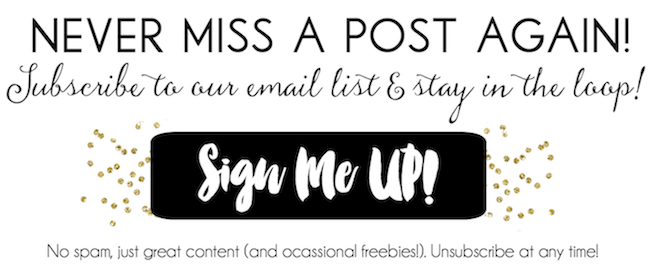 More DIY Home Decor Ideas and Resources
---
---
---
Article source: http://www.dwellbeautiful.com/modern-bohemian-bedroom-inspiration/#_a5y_p=5651261