Black and white is indeed an enduring color combination that is always hip and works well with any them that you have picked for your hose. Yet, this bold and brilliant color duo is far more commonly used in both contemporary kitchens and relaxing spa-like home bathrooms, rather than in the living room. While black and white bedrooms almost always come with bright pops of fabric accents, in case of the living room, one can create a truly monochromatic setting that only uses these two hues. Bringing a sense of sophistication and refined elegance, the black and white color palette is easy to work with and offers plenty of advantages.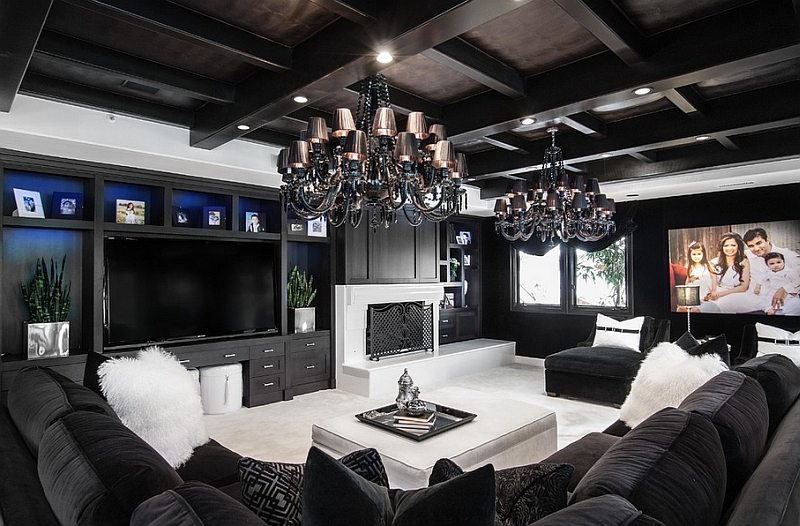 by Orange Coast Interior Design
The obvious contrast between the two colors allows you to highlight specific architectural features and decor additions with ease. While other color schemes come and go with changing seasons and interior design trends, black and white offers a safe alternative that stays relevant even decades down the line.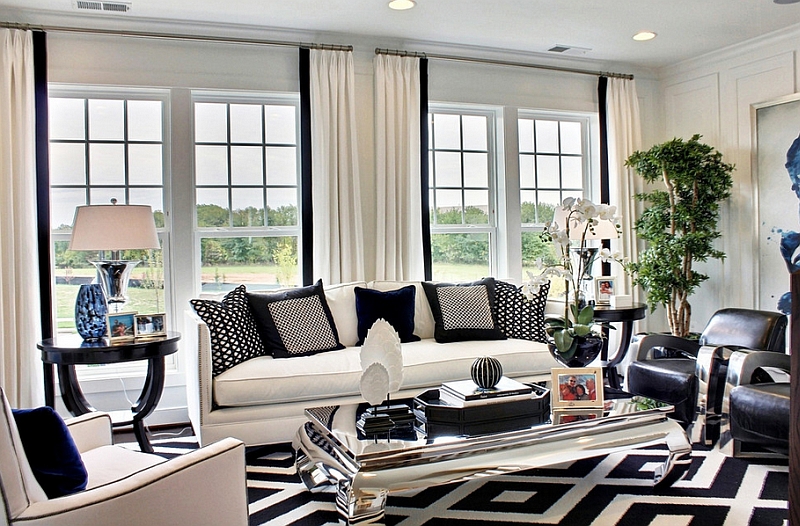 by M/I Homes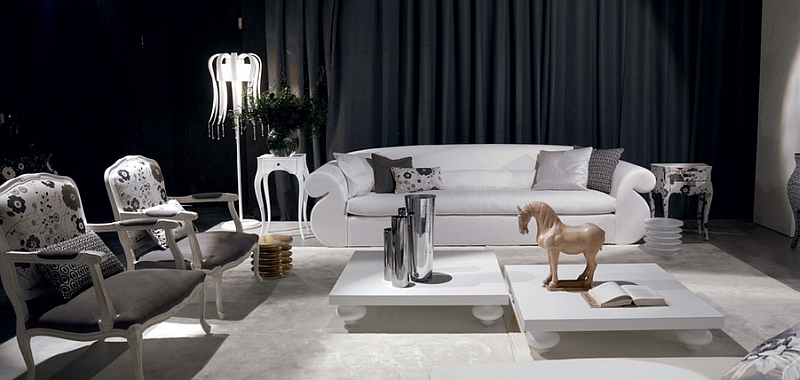 by Imagine Living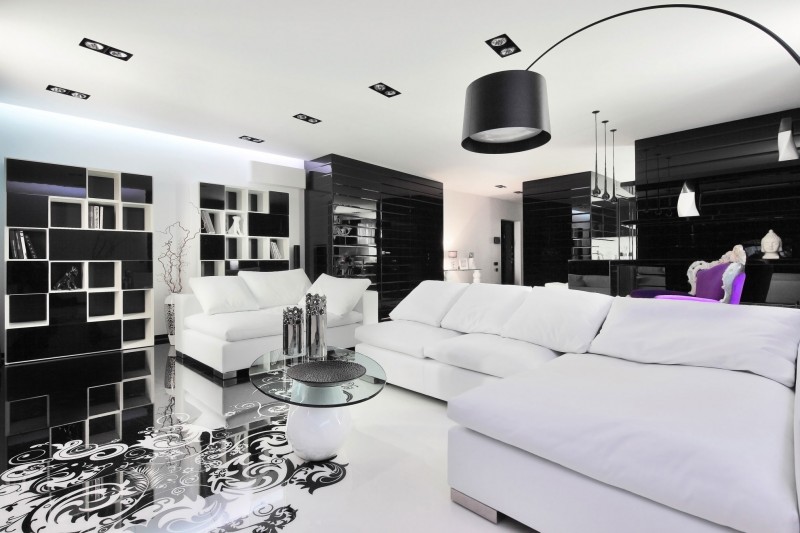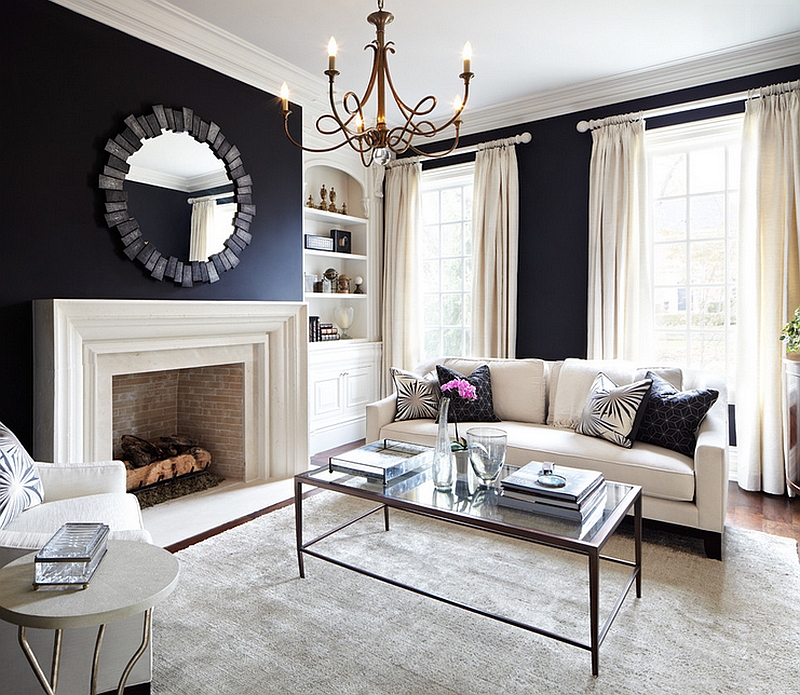 by Lisa Petrole Photography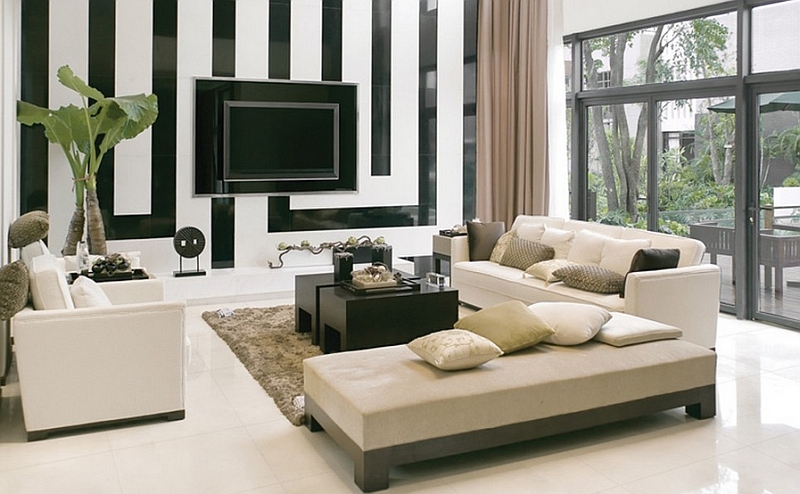 by American Import Tiles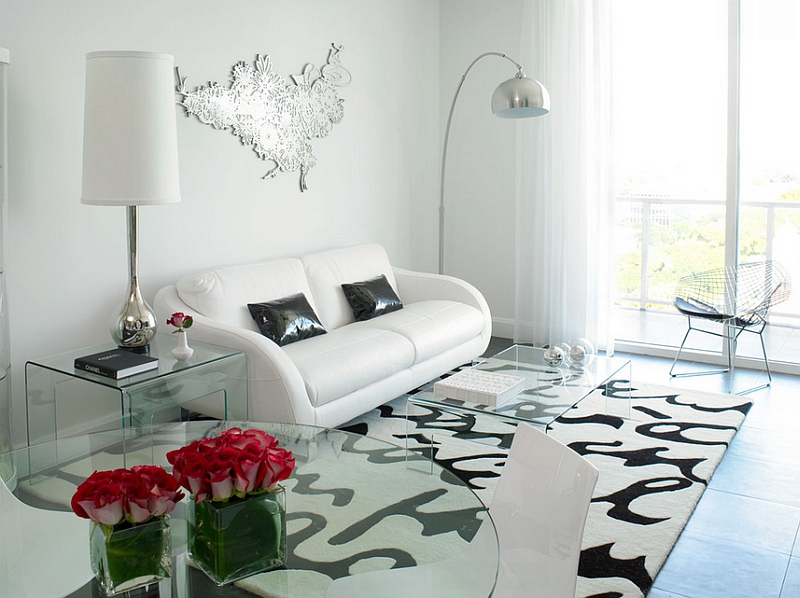 by Causa Design Group
Contemporary and Minimal
Most modern homes tend to have a living room that borrows generously from the contemporary and minimal styles. Even if you are not going for a full-blown minimal style, clean and straight lines, wall-mounted cabinets and sleek decor ensure that you already have a semi-minimal look. The black and white color palette is absolutely perfect for this style of decorating! From the classic Scandinavian style to the chic Soho approach, the two colors help in making the living room appear far more urbane and classy. While black anchors the room and helps highlight its prominent architectural elements, white lends a sense of airiness and balance to the backdrop.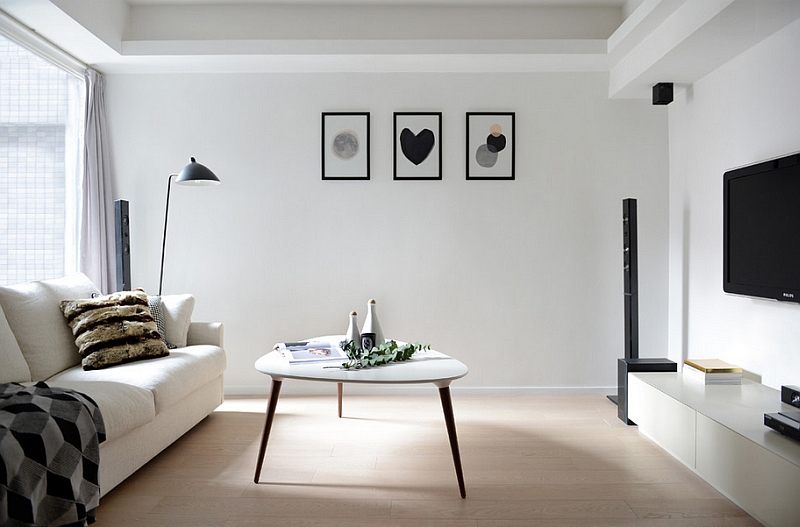 by Hoo Interior Design & Styling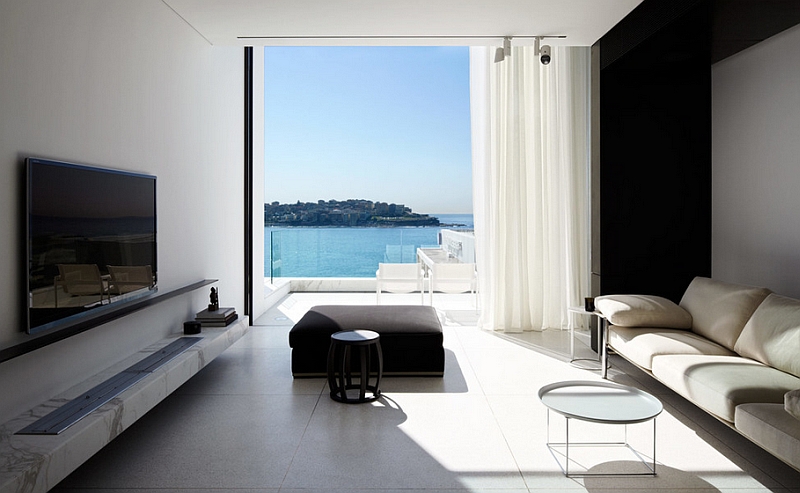 by LDa Architecture & Interiors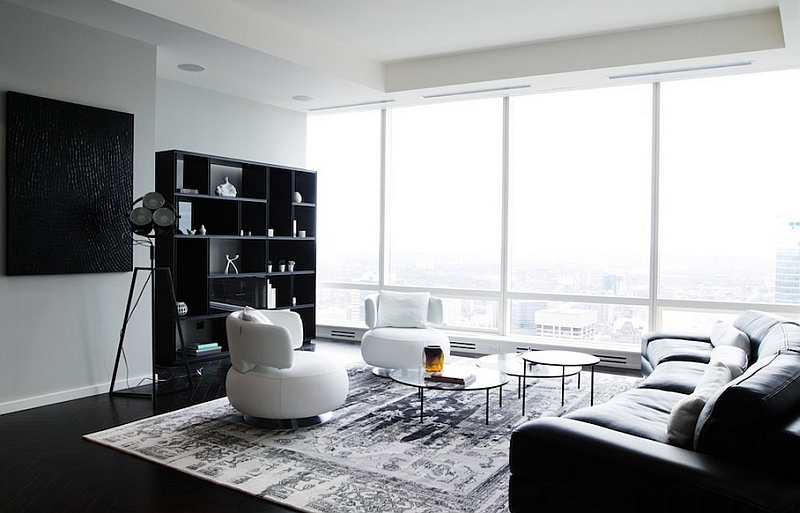 by Natalia Gomez Design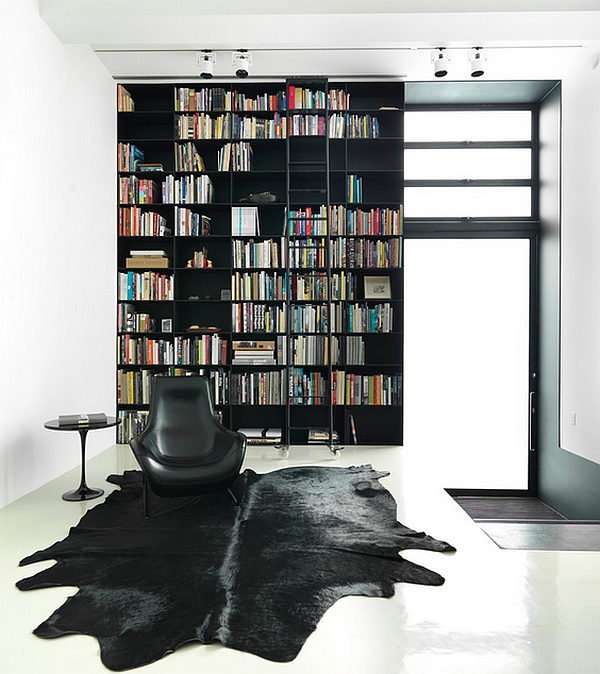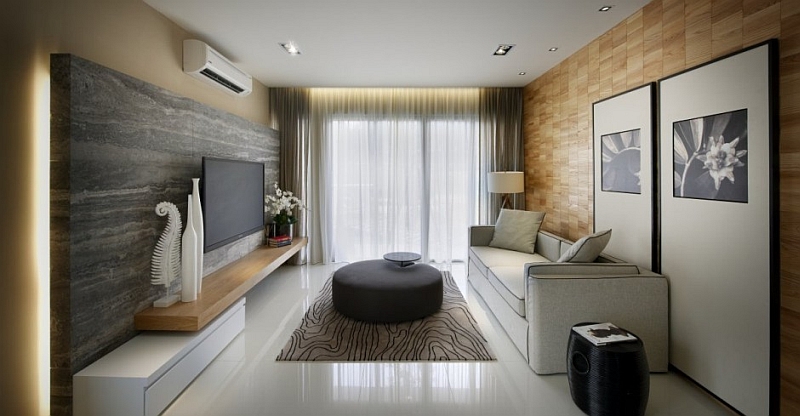 Ravishing Rugs that Set the Tone!
If it is the countertops and cabinets that give the black and white kitchen an ideal blend between the two colors, it is the sensational, geometric rugs that do the trick in the living room. A gorgeous black and white rug with a bold geometric pattern (inspired by Moroccan style) can truly transform the ambiance of the living area even while driving home the bold monochromatic look. From simple black and white stripes, to complex patterns and interesting prints, black and white rugs give the room a coherent look even while adding inviting warmth to the space.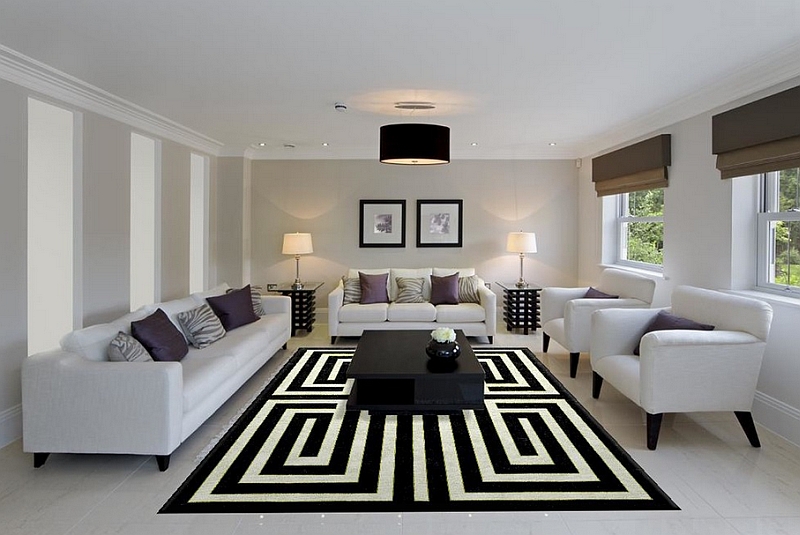 by Madison Lily Rugs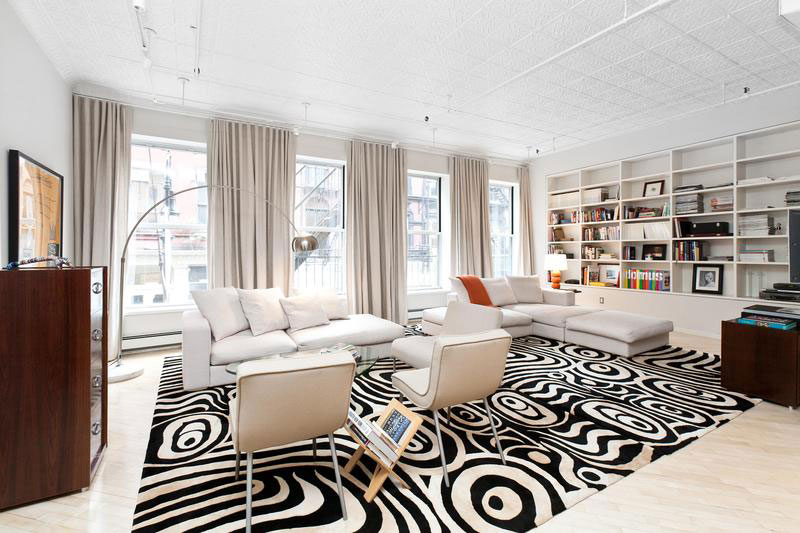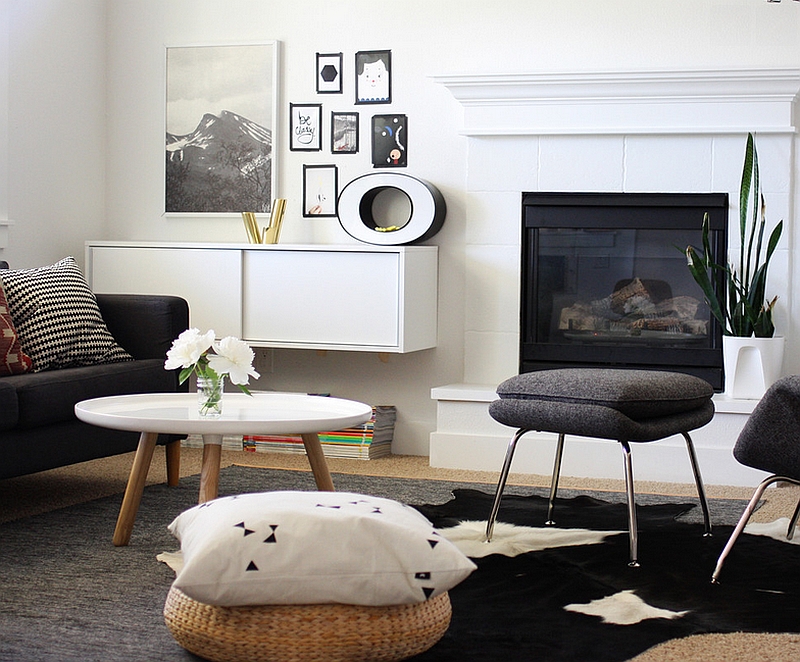 by Vanessa Brunner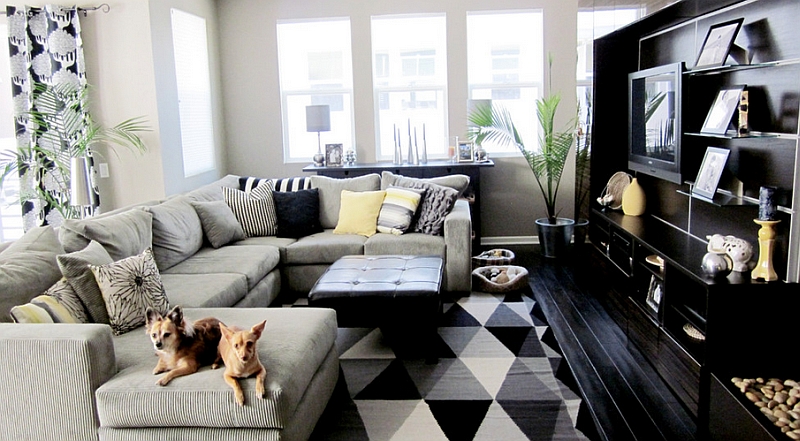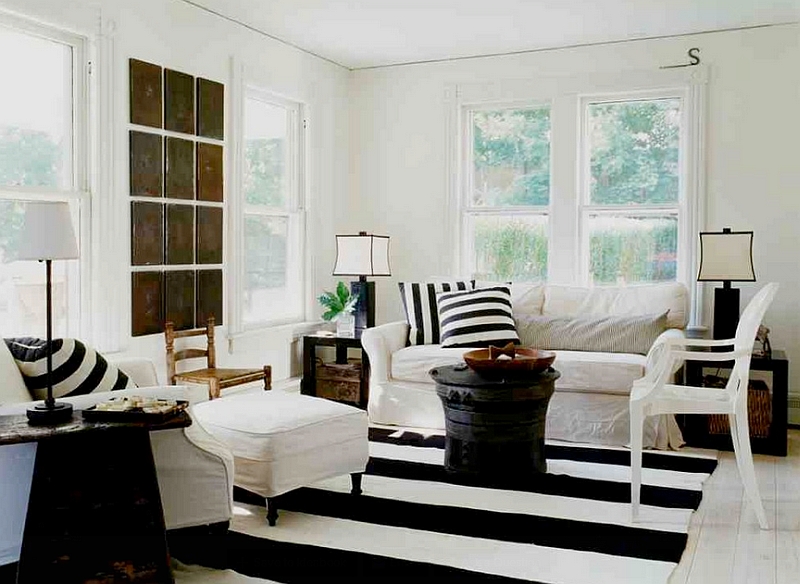 by SchappacherWhite Architecture
Improvising with Shades and Styles
One of the popular misconceptions among many homeowners who flip through countless home inspirations online is that the black and white interior must look picture-perfect and glaringly glossy! While we agree with the fact that an organized room without clutter always looks better than a messy one, achieving this elusive 'catalog' look is both unnecessary and often impractical. This is precisely why we have compiled together these inspirations that work as livable spaces and not just as imaginary renditions! Do not limit yourself to using only absolute black and pristine white in the living room. Play around with different shades and values of each color to create a diverse and appealing look.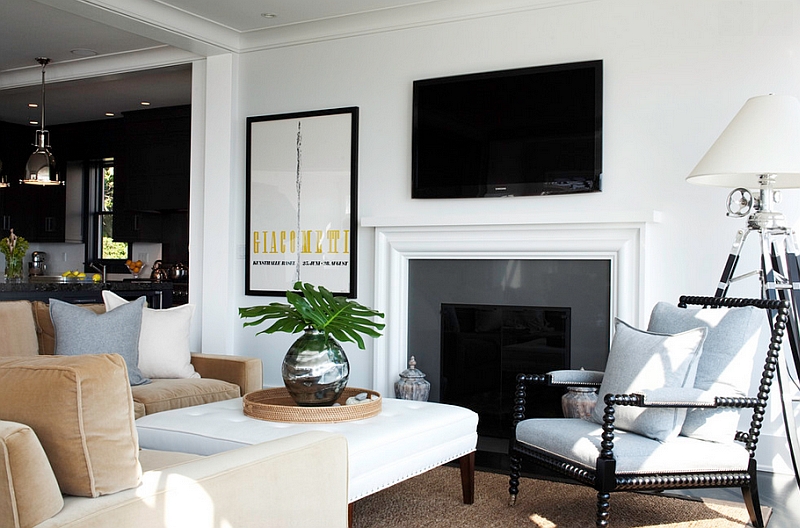 by LDa Architecture & Interiors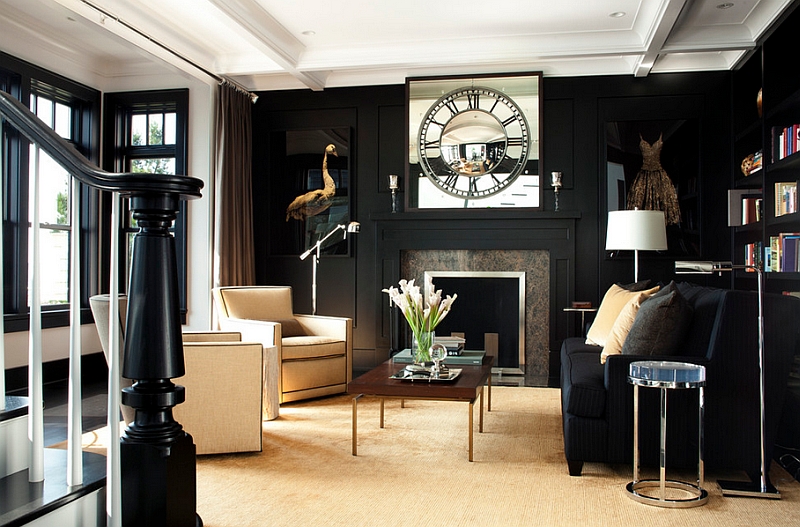 Grey is an important intermediate between black and white and is often the ideal color for decor additions in a black and white living room. Plush grey couches, smart side tables and other accessories are both trendy and easy to find. This also gives the living room a more pleasing vibe even while keeping the 'black and white' theme intact. Shades of grey closer to black lend a deeper and more serious look to the room while lighter shades of grey work well in small living spaces.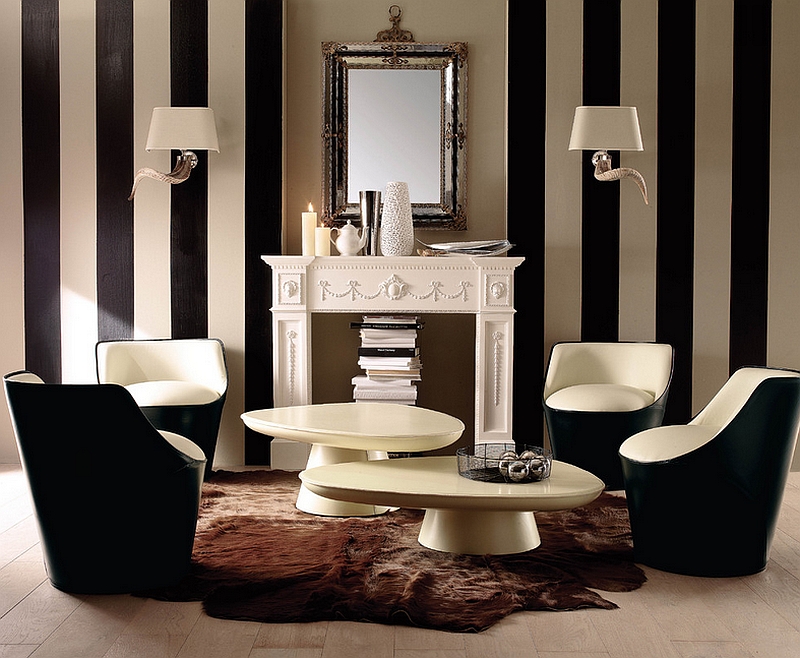 by usona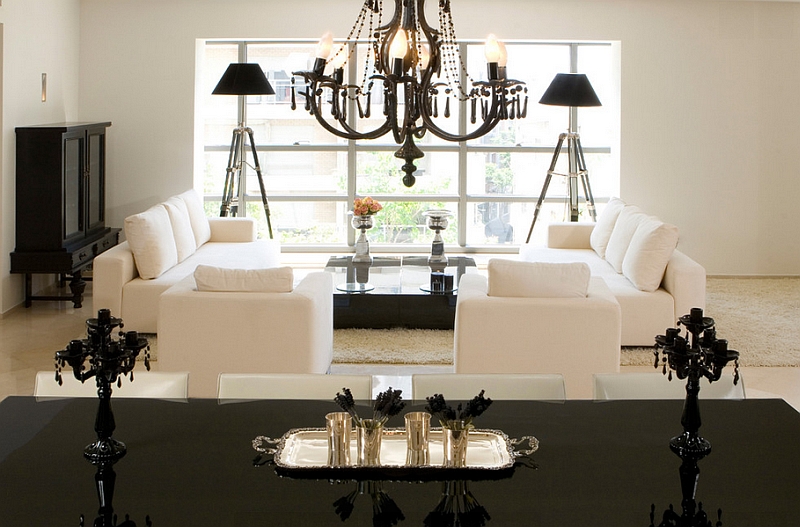 by Elad Gonen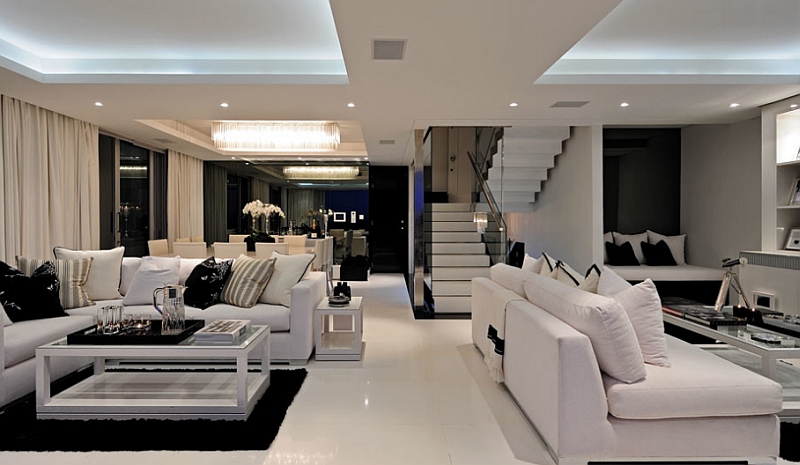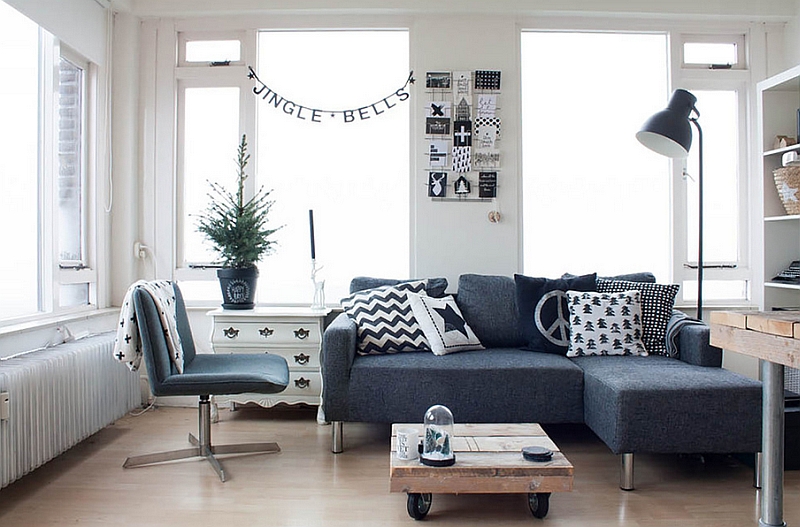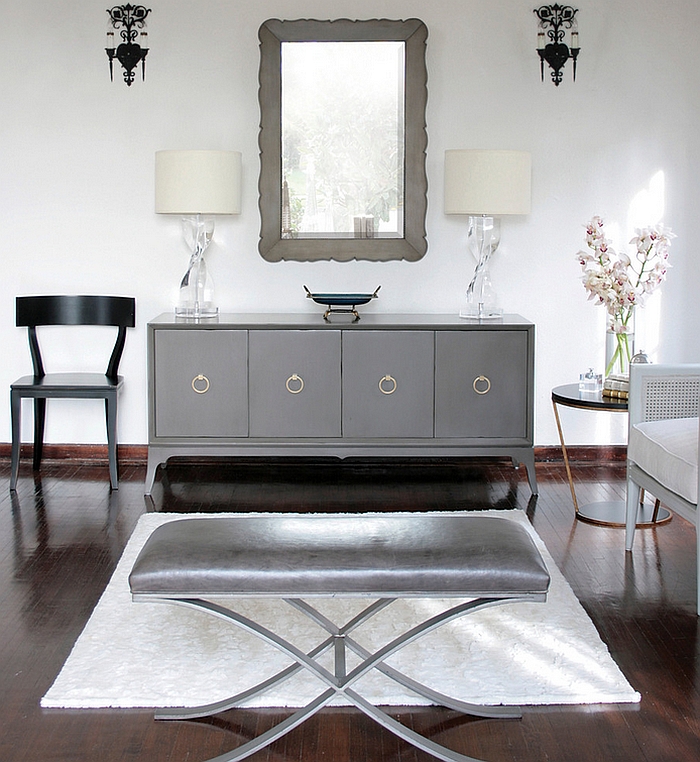 by Coach Barn
Swapping Accent Hues
Even though we would love to keep the living room devoid of all color to preserve the black and white color palette, this is a task that is easier said than done. If you have kids around the house, then you can kiss this idea goodbye for sure! But let this not discourage you from trying out black and white color palette in your house. In fact, use the color combination to your advantage and introduce restrained, stylish accents that bring in different colors each season. The more neutral a backdrop is the more accent additions standout. From fresh flowers to colorful throw pillows, you can play with an array of accents once you have the right black and white backdrop!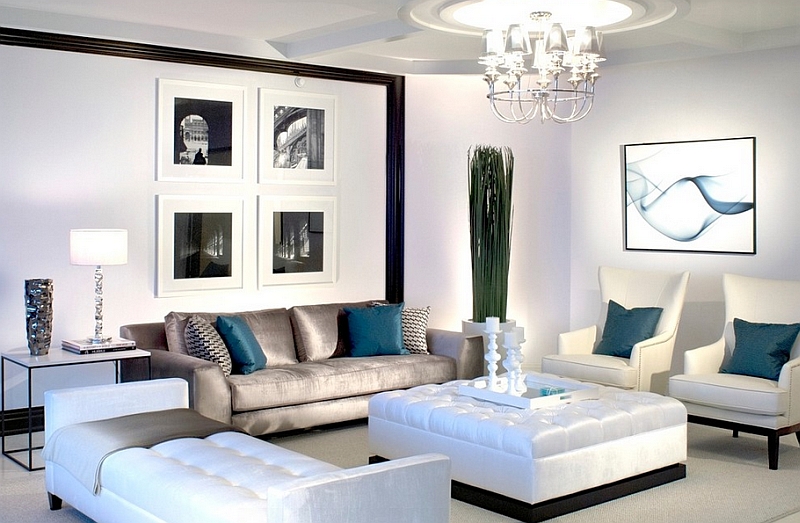 by Britto Charette – Interior Designers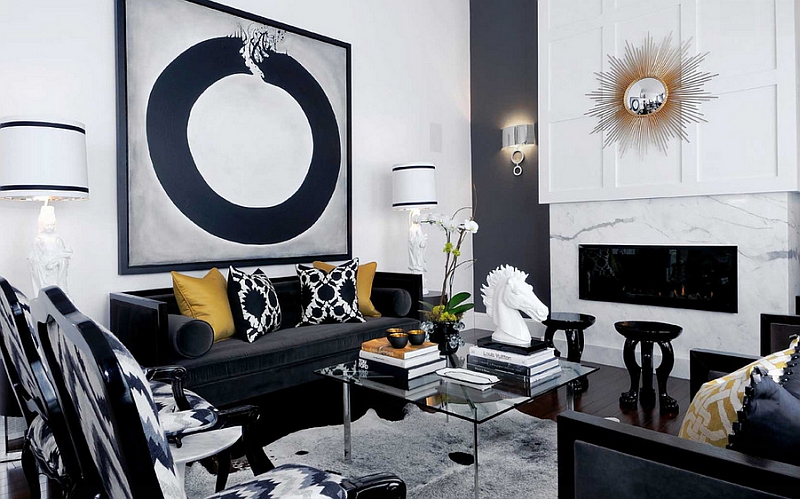 by Atmosphere Interior Design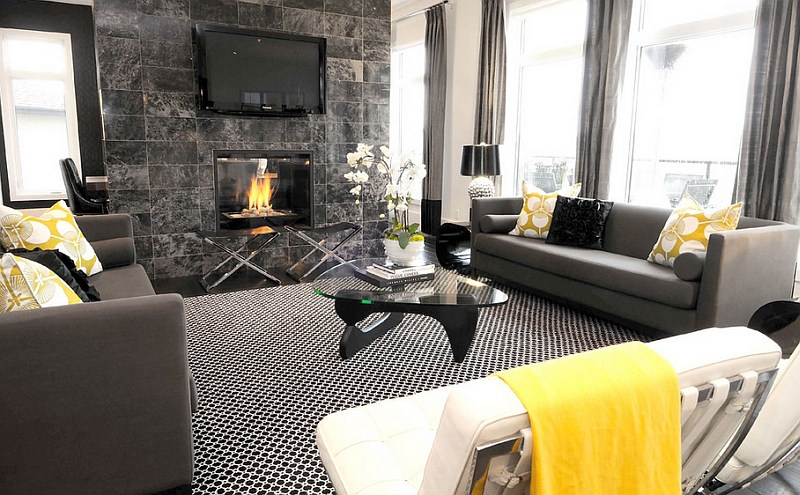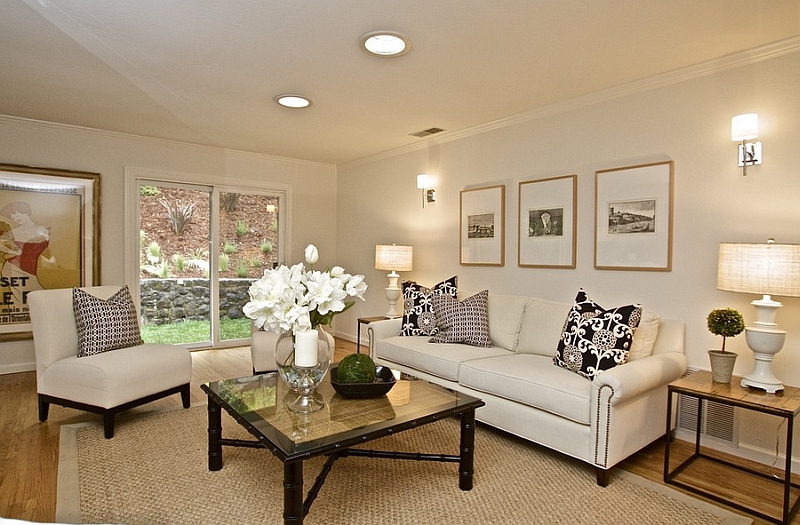 by Lisa Benbow – Garnish Designs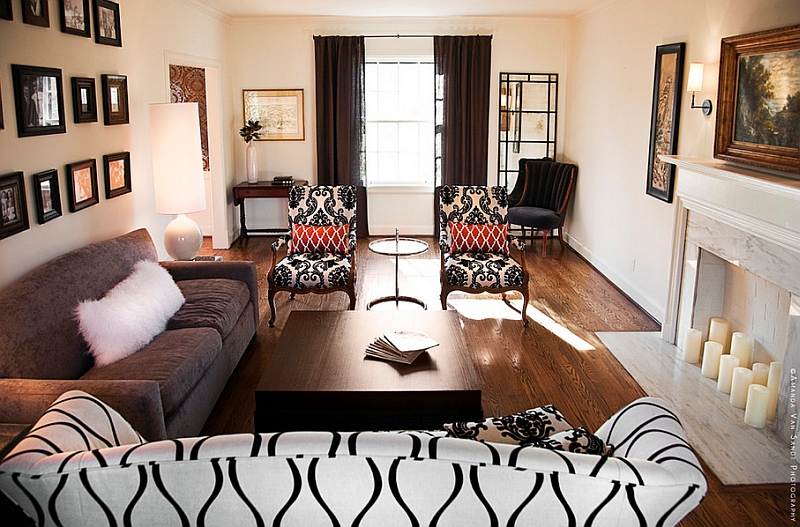 by cke interior design
Article source: http://www.decoist.com/2014-07-10/black-and-white-living-rooms-ideas/
More DIY Home Decor Ideas and Resources
---
---