There's a lot to love about these handsome, tired wooden stands. What really yanks at our design heartstrings is that these campy, advanced items have actually adaptability composed all over them (believe mini herb garden or a Sunday breakfast centerpiece piled high with pastries and draping lots of grapes).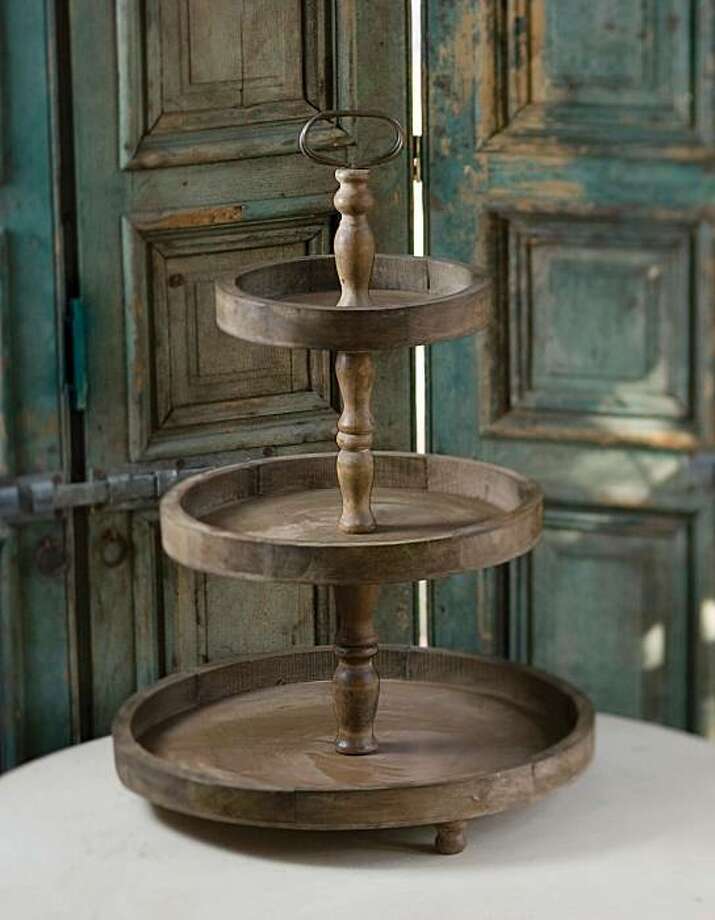 More DIY Home Decor Ideas and Resources
---
---
For $114, the incredibly used 3-Tier Round Display from Mothology (mothology.com) is built from recycled wood. The footed piece feels grand with its kindly sized racks that advance from 20 to 28 inches. The ornate spindle through the center flatters the contour of the round tiers.
Article source: http://www.sfgate.com/homeandgarden/moreorless/article/3-tier-wood-stands-offer-variety-of-uses-3174563.php#photo-2310249