The bedroom is one of the most personal rooms in any home. So, when designing the sanctuary of your dreams, it's essential to create a calming space that captures your individual style. However, there are common pitfalls in bedroom design that can disturb your much-needed slumber.The balance of style, comfort, and symmetry can have a huge impact on the overall look and feel of a room, and if not executed correctly, it can be a nightmare — literally.
Here, we round up five bedroom design mistakes you might be guilty of making, and how to avoid them.
1. Over-Furnishing the Space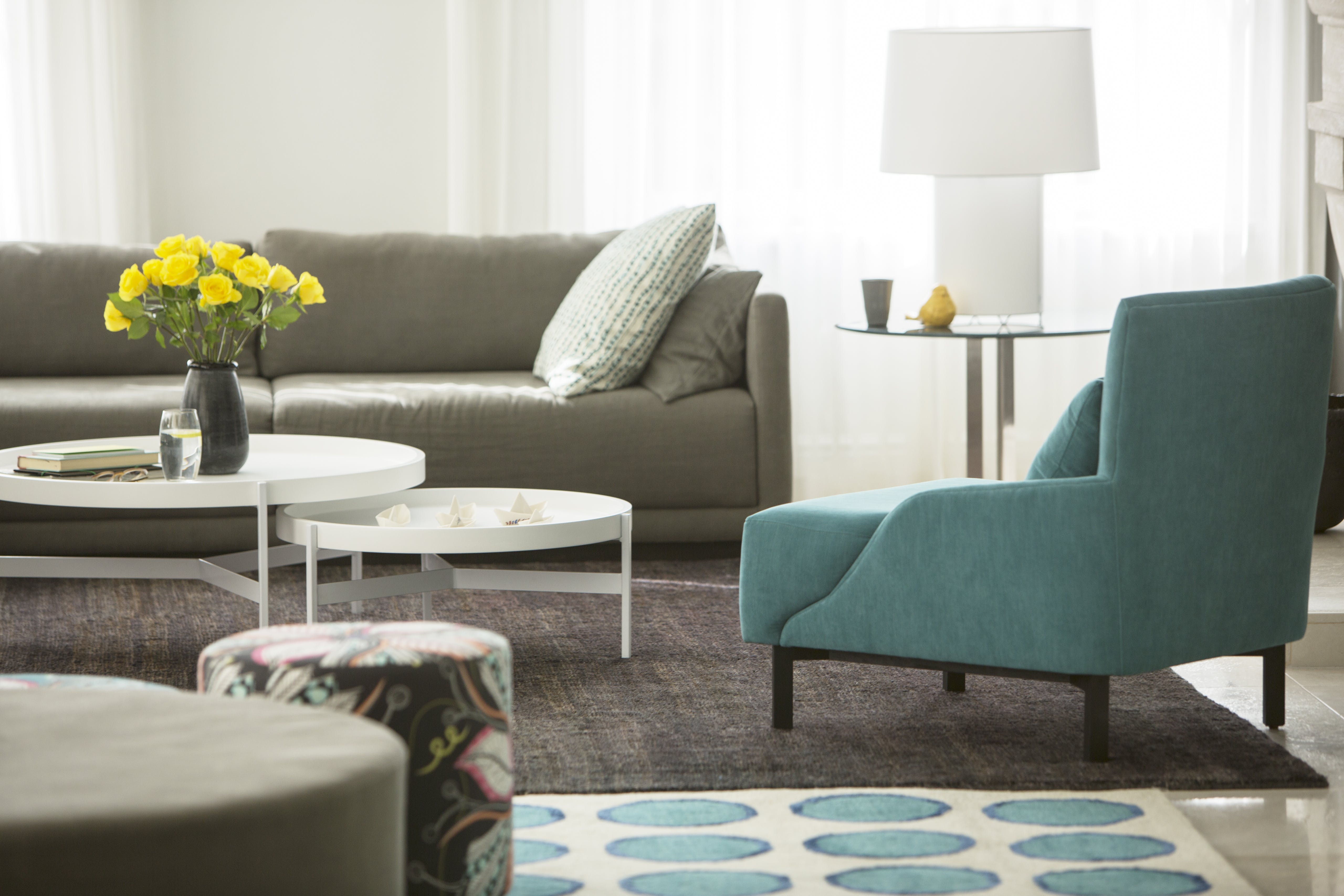 (Photo Credit: Getty Images)
We know it can be easy to get carried away when planning to furnish your bedroom. It's important not to cram the space with unnecessary items — this will ensure the room looks and feels spacious. For those extra pieces you do choose to keep, ensure they complement the color palette, lighting, and bedding of the room so they blend in. Also, try to place the furniture against the walls and leave the center of the room as free as possible. This will create the illusion of more space.
2. Choosing Aesthetics Over Comfort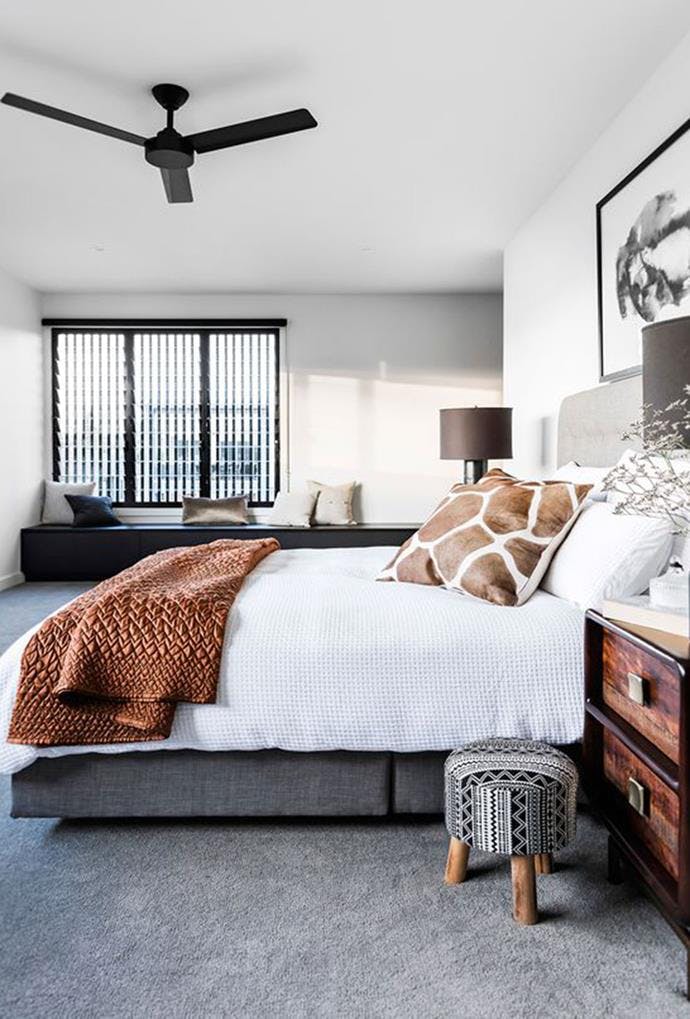 (Photo Credit: Homes to Love)
If your bedroom looks like a magazine spread, there's a good chance it's not very comfortable. Despite your effort to create a dreamy bedroom aesthetic, it's the only room in your house that you can truly relax in, and where you'll get the most privacy. Placing comfort high up on your design priorities doesn't mean you need to compromise style. Choose a quality mattress — it's vital for a good night's sleep — and ditch the excessive pillows. Moving items such as pillows on and off the bed twice a day is an unnecessary hassle.
3. Inadequate Lighting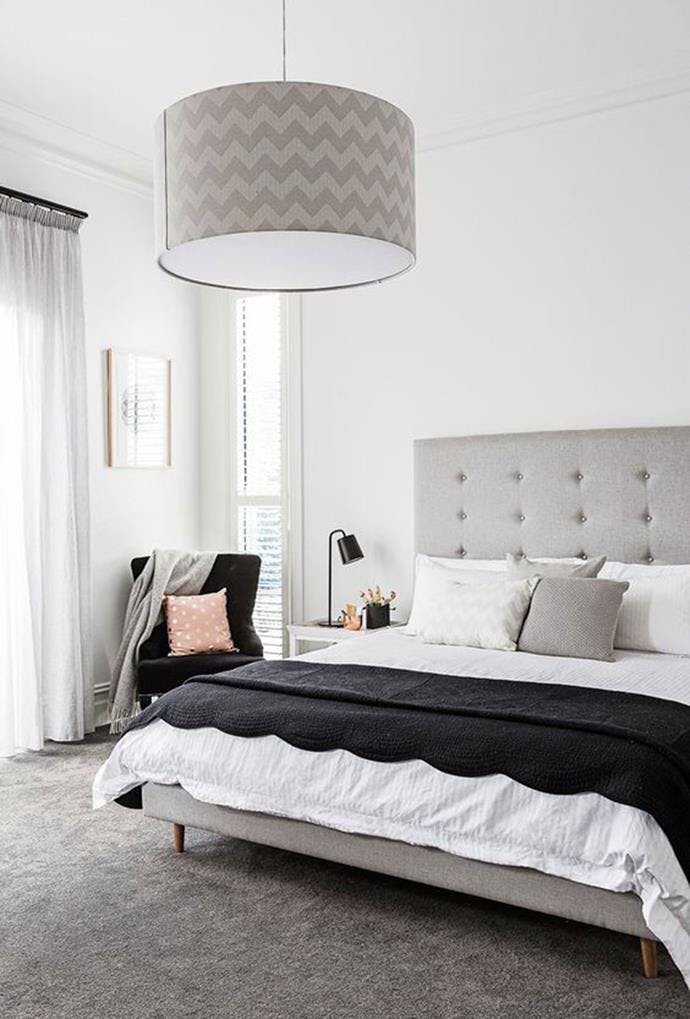 (Photo Credit: Homes to Love)
Good bedroom lighting is essential and needs to be assessed throughout the design process. For example, if you read in bed every night, a bedside lamp will be essential to suit your needs. Natural light is also crucial to any bedroom design and can be incorporated by including large windows and carefully placed mirrors.
4.Not Getting the Scale Right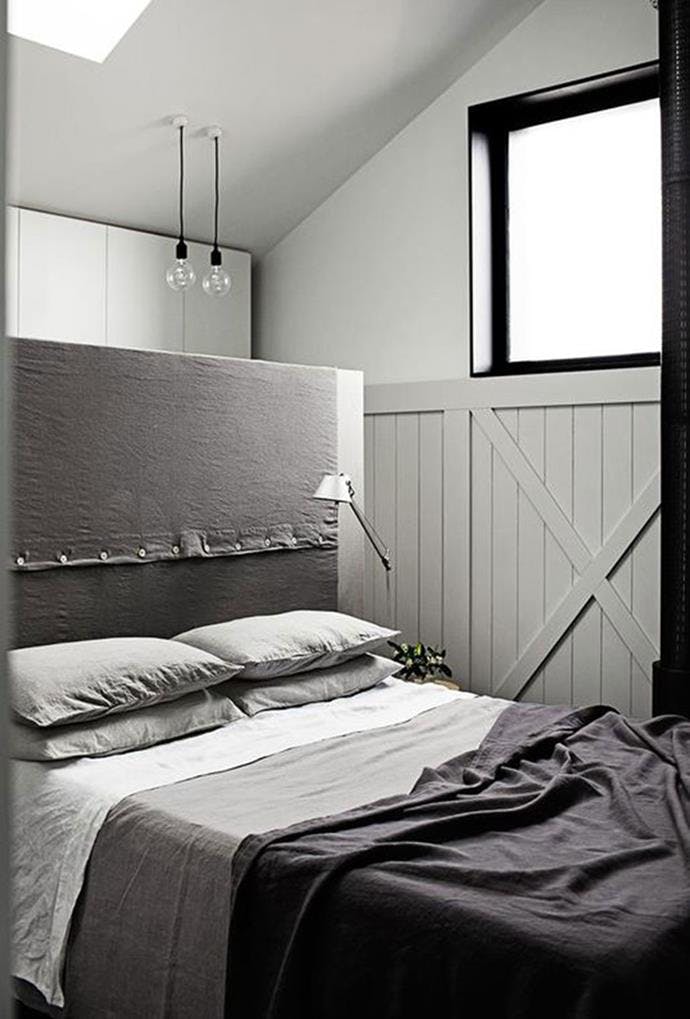 (Photo Credit: Homes to Love)
Scale is often one of the biggest mistakes people make when decorating their bedrooms. It's not always about choosing furniture of similar size and heights. Combine different rises, and position window and curtain lengths appropriately to create a well-balanced interior. The size of your bed can also make a huge difference to the look and feeling of space in your bedroom. Purchase a bed that fits comfortably in your room without dominating the area — this will leave room for good furniture placement.
5.Going Overboard with Dominating Colors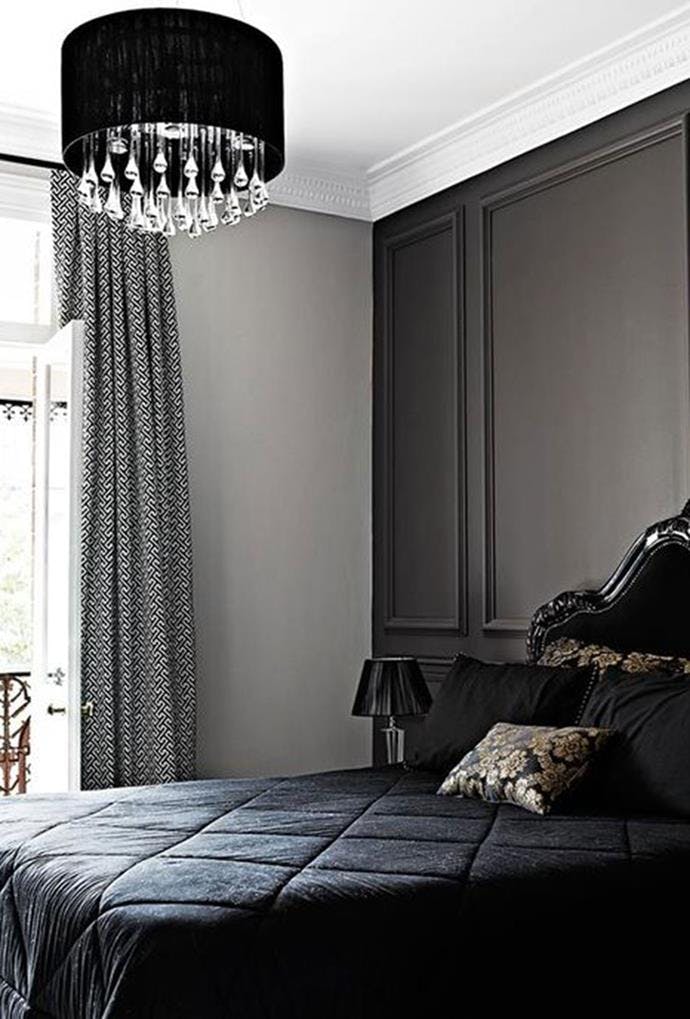 (Photo Credit: Homes to Love)
If you're thinking of experimenting with bold color palettes, the bedroom is a risky place to do it. Instead, opt for a neutral color palette that promotes a restful night's sleep. Bright colors will prevent the bedroom from being your own personal sanctuary, so it's best to incorporate dramatic hues in communal spaces only.
This post was written by Angelique Thompson. For more, check out our sister site Homes to Love.
Article source: http://www.firstforwomen.com/posts/bedroom-design-mistakes-youre-making-154767