For some, a nightmare may be described as a monster with claws ready to tear to you apart but for those that are always in the kitchen, their personal nightmare is none other than a disorganized kitchen. To narrow it down, a clutter-filled baking cabinet.
With a busy lifestyle, we always tend to feel like we can just postpone it for later and eventually everything will come into place.
Thank you very much wishful thinking but really, it just ends up getting even more messy!
That's why we say grab the bull by its horns and get that cabinet organized people! I swear, we faced a similar situation recently and had no idea what to do or how. Boy, was there a lot of tension and frustration.
Luckily enough, we searched Pinterest and came across some fantastic solutions and diy hacks to help you get your baking cabinet organized in a simple and quick way.
This post contains affiliate links. See our full disclosure here.
1. Get Rid Of All Things You Don't Need
The first step to a clean and organized cabinet is to throw away all the things that you won't be using any time soon. You might even find expired products in there. Once you finish this crucial step, you'll be relieved later on to find out that there's much more space for other things. Out with the old, in with the new!
2. Start With The Chunky And Heavy Stuff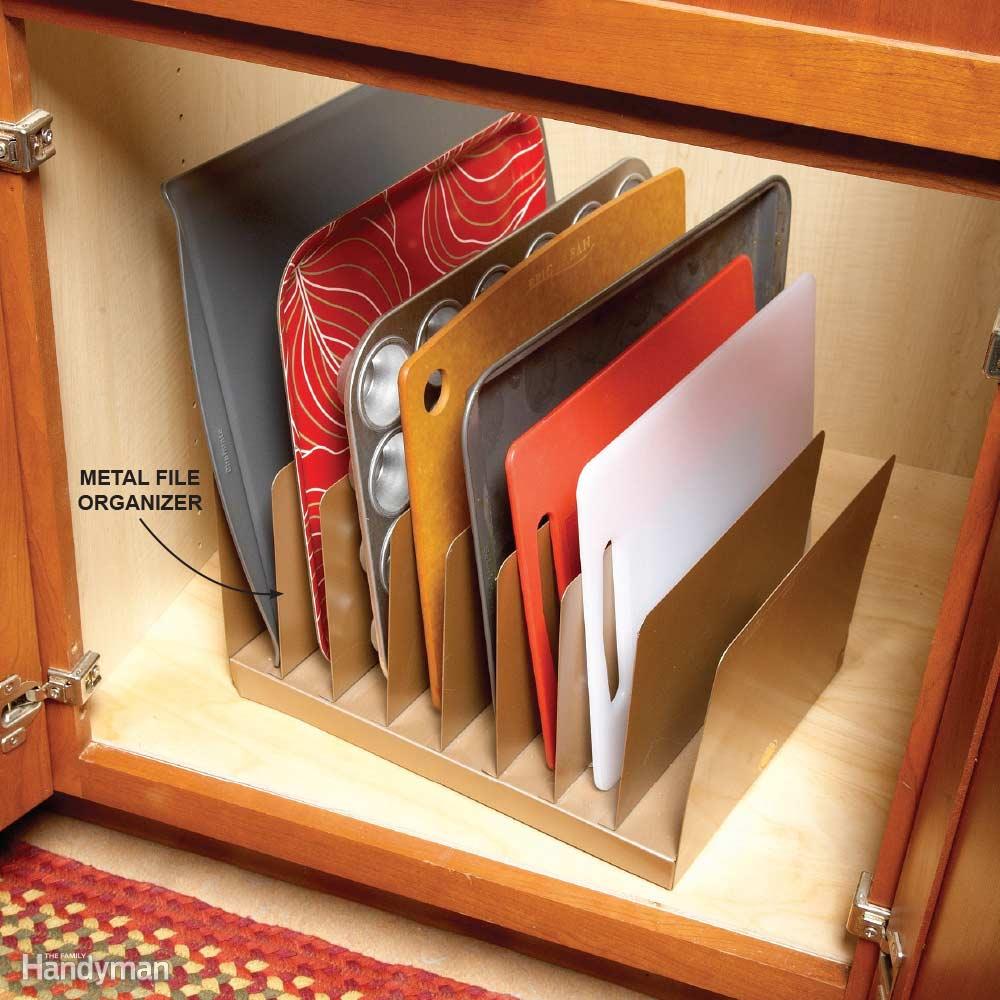 Since pans and baking trays tend to take up a lot of space, it's best to start by arranging them in a clever and neat way. You can do this by using a metal file organizer that you can easily get for a dollar or so.
Hop over at the Family Handy Man to find out more on how to use this special trick.
3. Use Your Cabinet Door To Arrange Baking Measurement Utensils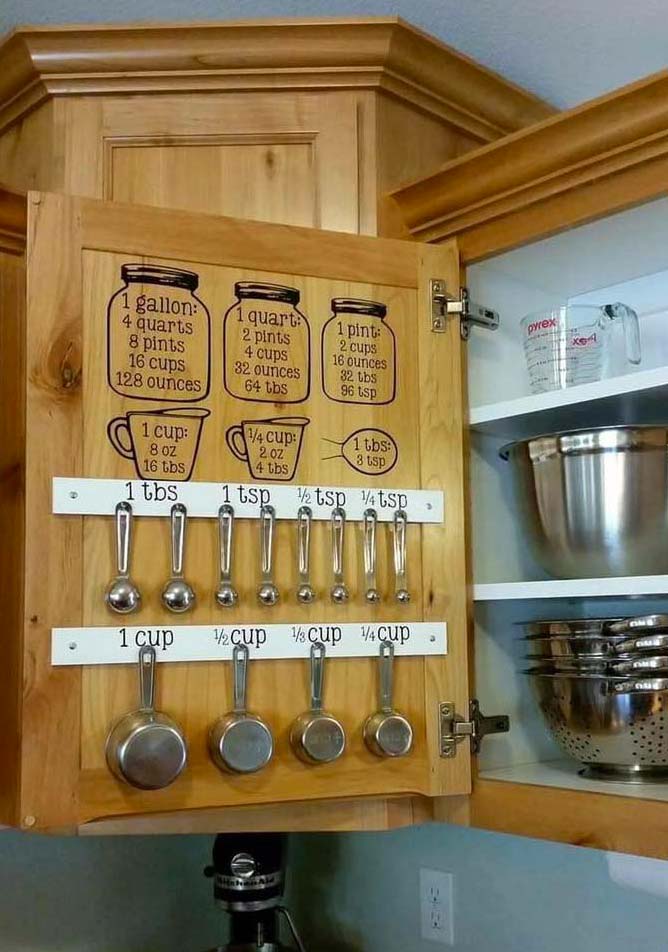 A perfect way to organize your measuring utensils is by organizing them on the cabinet door for easier access.
Head over to rstyle to find out more about this tip and do check out Pastels And Macarons awesome list of 7 kitchen organization tips.
4. Use Pretty Printables And Clear Glass/Containers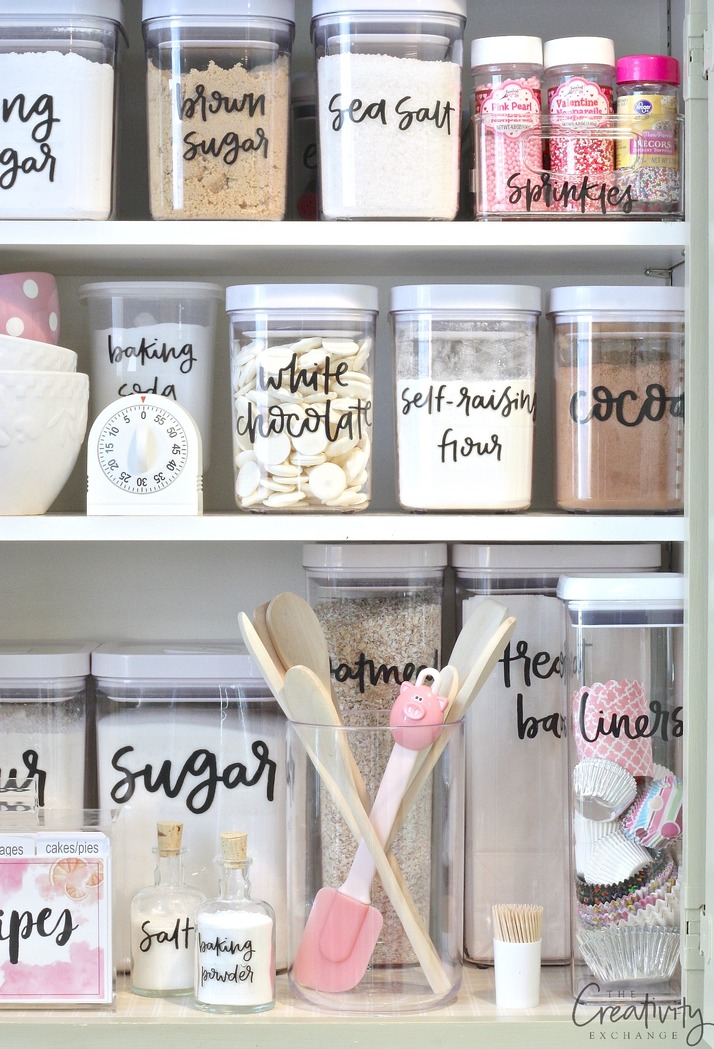 Simply because they're pretty and free. Also, they make finding things so much better! Head over to The Creativity Exchange to get these awesome printables for your baking containers.
5. Store Small Things In Mason Jars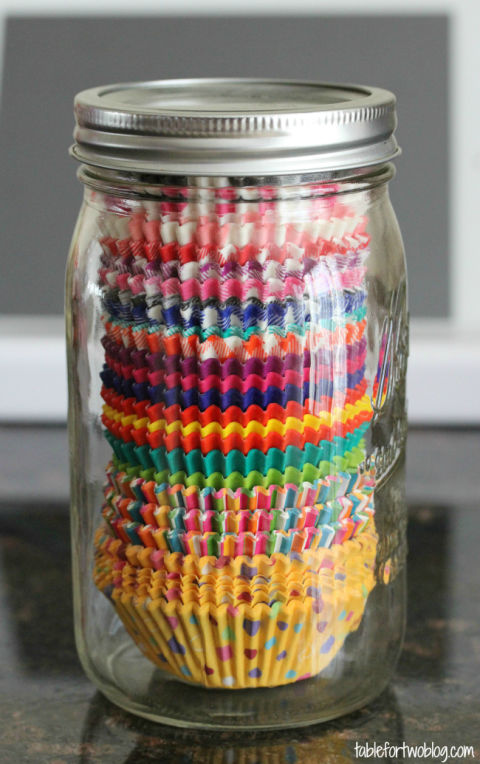 Make use of mason jars by storing all small things such as cupcake liners in them. See more storage solution at Country Living 
6. Install A Roll Out Cabinet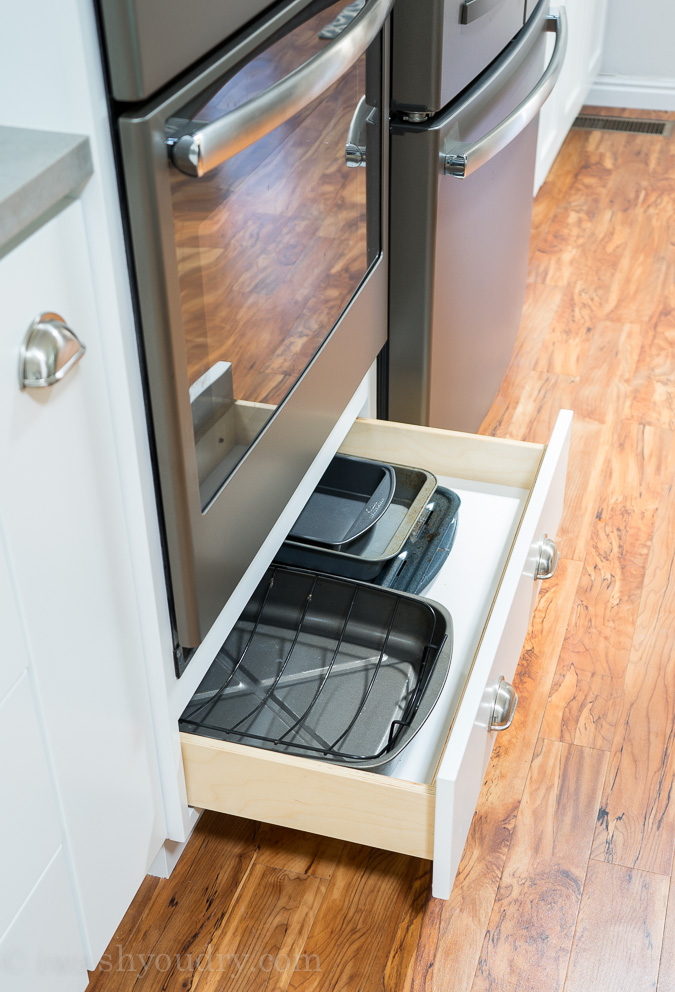 This may be an investment but it is definitely worth your while. You can easily keep all your very heavy pans in here. This fantastic idea was done by I Wash You Dry and she shows us a few more great hacks that we can do to organize our kitchen.
7. Use A Plastic Basket To Keep Appliances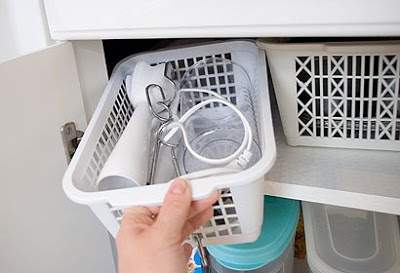 A fantastic and genius way to keep your baking appliances with the cords together is by keeping them in these plastic baskets. Thanks to Jen Thousand Words for coming up with this great hack!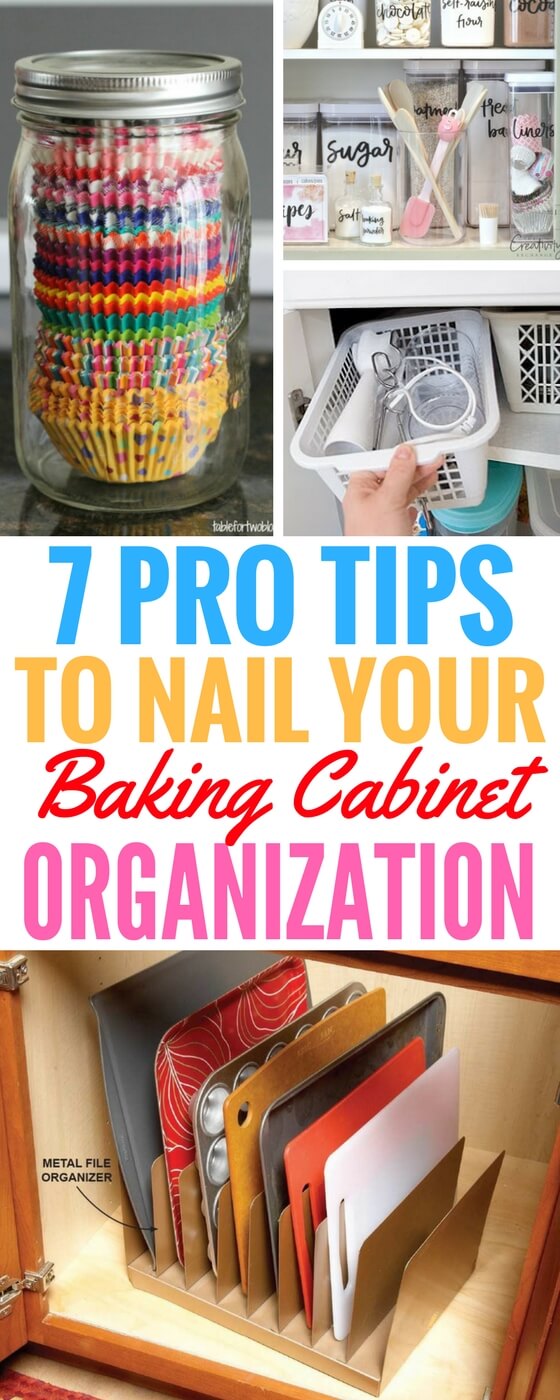 Article source: http://www.craftsonfire.com/2017/04/7-baking-cabinet-organization-tips.html