Outdoor Christmas decorations cast a warm and homey glow throughout the chilly evenings of the season. But if you need to go out in the dark and snow to turn them on, that definitely takes some of the warm out of the scene! Keep reading to learn how to easily turn outdoor Christmas decorations on and off.
---
How To Turn Outdoor Christmas Decorations On and Off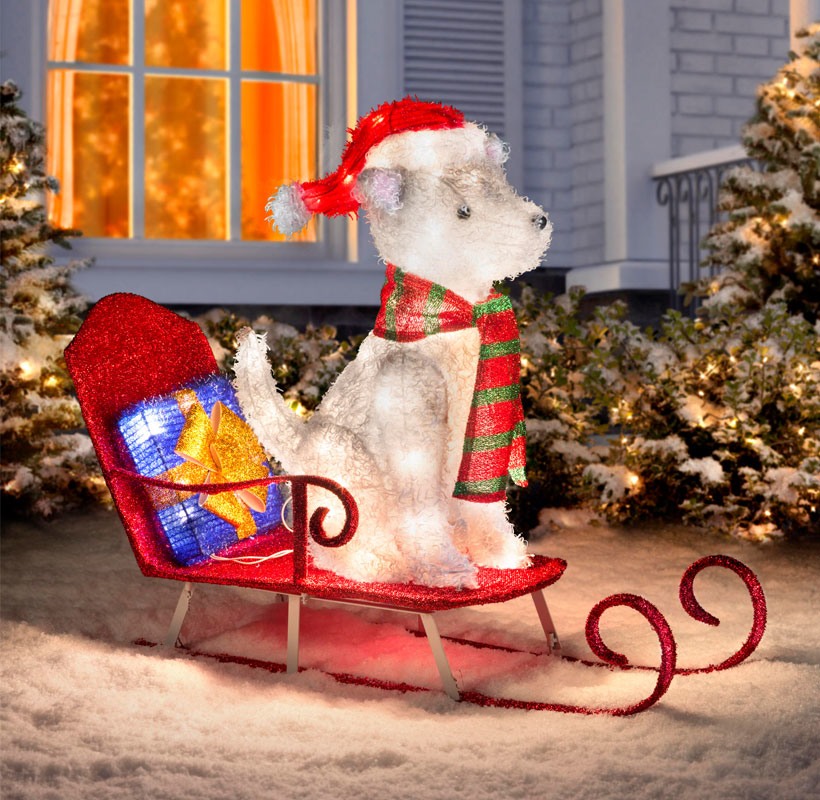 Here are some problems solvers to keep you warm and dry and inside your house while lighting up the neighborhood.
Digital Timer for Outdoor Christmas Lights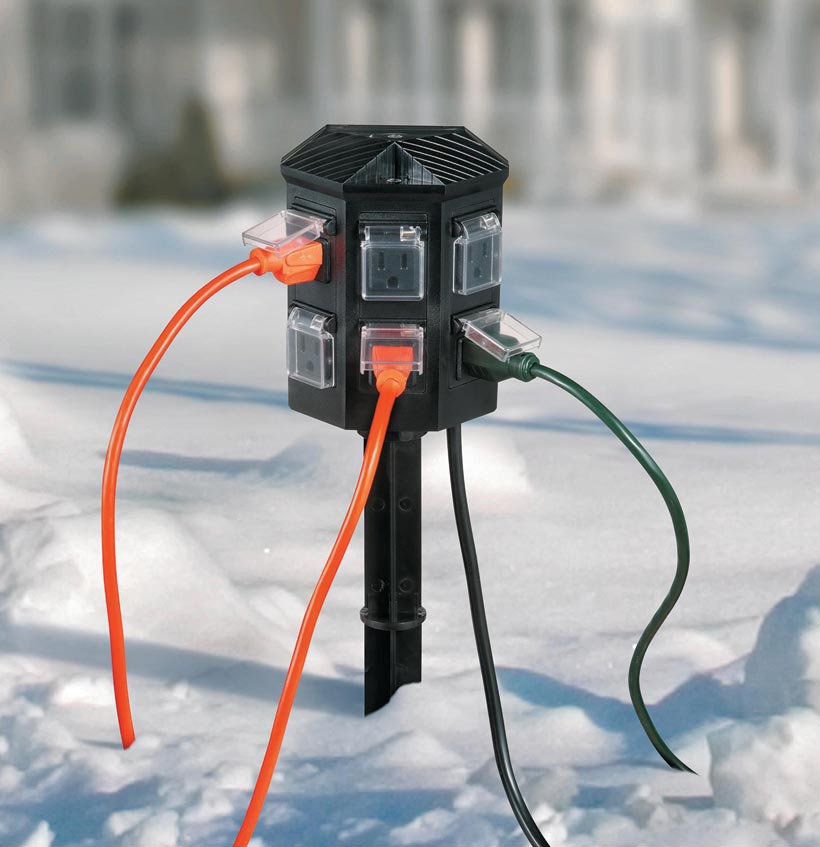 Set it and forget it—until the Christmas lights twinkle to life exactly when you want them to. You'll love the multi-tasking capacity of our Outdoor Bluetooth Power Center. You can light up the whole street, and then some, with this 6 grounded outlets. Thanks to hybrid technology, you can control your devices (within an 80-ft. range) from either your smartphone (iPhone or Android) or tablet (use the user-friendly HyBlu app) or the included wireless handheld remote. Use the timer to set a daily, weekly, countdown, or vacation schedule. It's that simple!
Protect Outdoor Christmas Decoration Electrical Cords from the Elements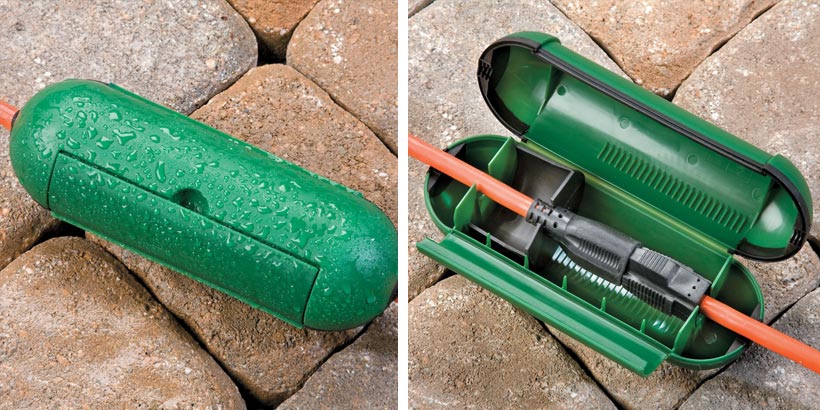 The Extension Cord Safety Seal is a smart little dome that locks cords together to prevent shorting and has rubber ends to protect them from moisture. Once you're connected your outdoor Christmas decorations to the extension cords, simply snap the protector around the connection and keep out water and snow.
Protect Multiple Outdoor Christmas Decoration Cords from the Elements

If you've created a Winter Wonderland in your yard and now you've got a lot of cords that need to be joined, here's a way you can use a power strip outdoors! The Twist and Seal Cord Dome™ takes the place of hazardous wrapped tape or plastic. This dome-shaped cord protector has room for a whole power strip, so once you put it in and screw on the lid, the cords are protected from the elements. There's even a removable ground stake to get the whole cord protector up off the ground and closer in your reach.
---
Turn On Your Outdoor Lights from Inside Your House!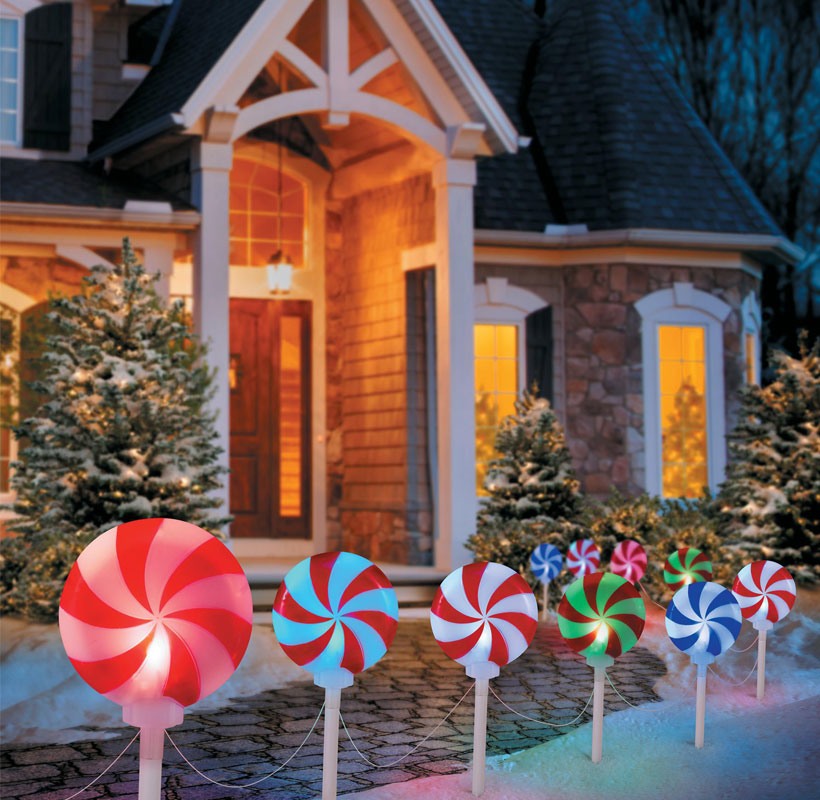 So this year, venture outside now before temperatures really start to fall. Get everything set up and then just sit back, relax, and control everything from inside, knowing that your cords and connections are as cozy and dry as you are!
---
Article source: https://www.improvementscatalog.com/RoomForImprovements/christmas-decorating-ideas-how-to-turn-outdoor-christmas-decorations-on-and-off/