You guys know that I switch up our kitchen decor quite often. I get tired of things or the seasons changes, or just because it's Tuesday & I got an extra shot in my latte. You just never know when I'm going to switch our kitchen decor up. Well, I got my Gable Lane Crate in the mail the other day & many of you know I've been getting this home decor subscription box for a while now & I'm a little obsessed. It gives me another excuse to change up my home decor when I get a new box on my doorstep & it's like Christmas every time it arrives & I get to open it up. I recently got their kitchen box & here is what I did with a some of the items that came in the crate…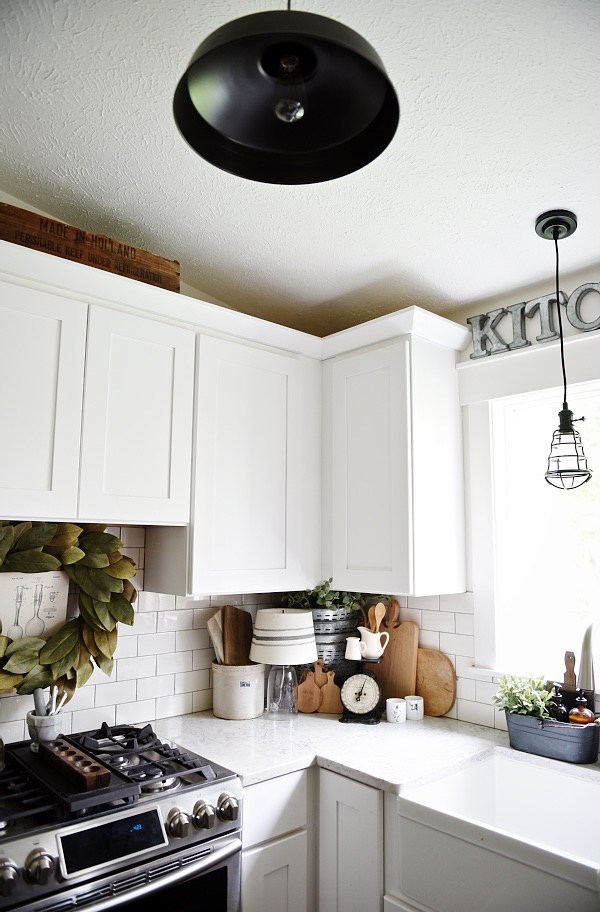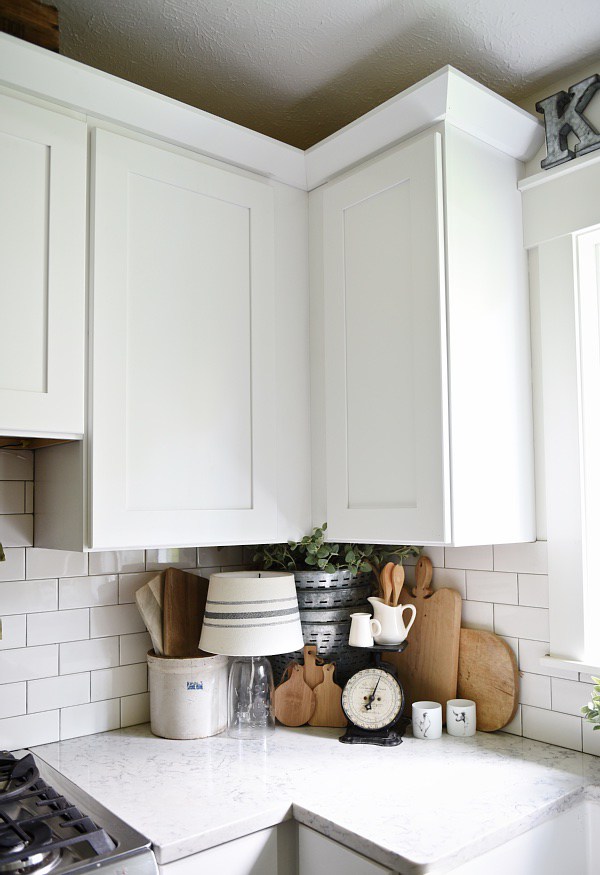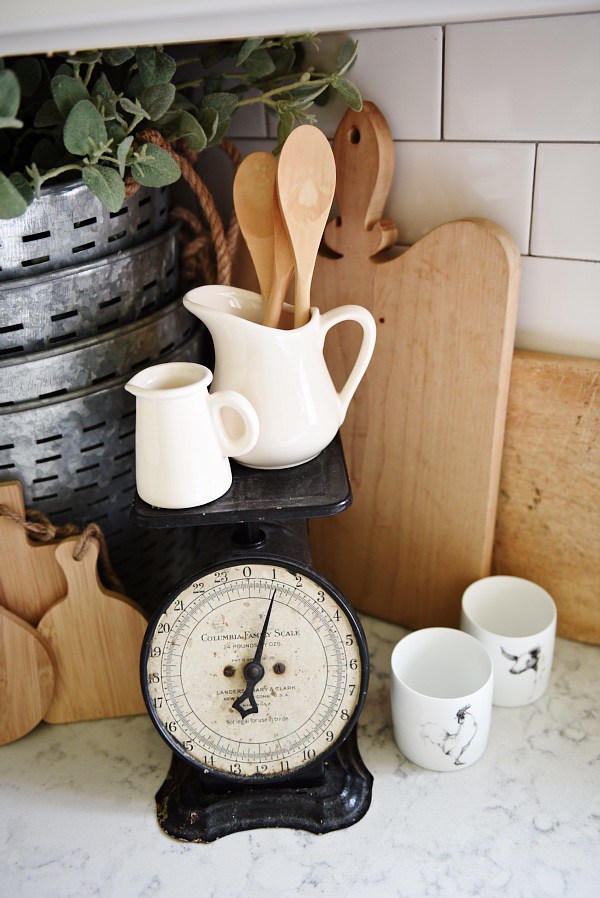 I love that they send items that I would never think to get. I mean mini wooden spoons, those mini cutting boards, & the farmhouse animal cups? Hello cuteness!! & I know I know. Before someone says it. Right now I have an eclectic mix of stuff on our kitchen counters…. it's cozy & it's how I like it right now. Too cluttered for some & perfect for others… isn't that how everything goes? Actually on that note, on the other side of the kitchen that is not pictured in this post, I emptied those counters that had stuff on them so one side is empty & one is more cozy. Again, always changing.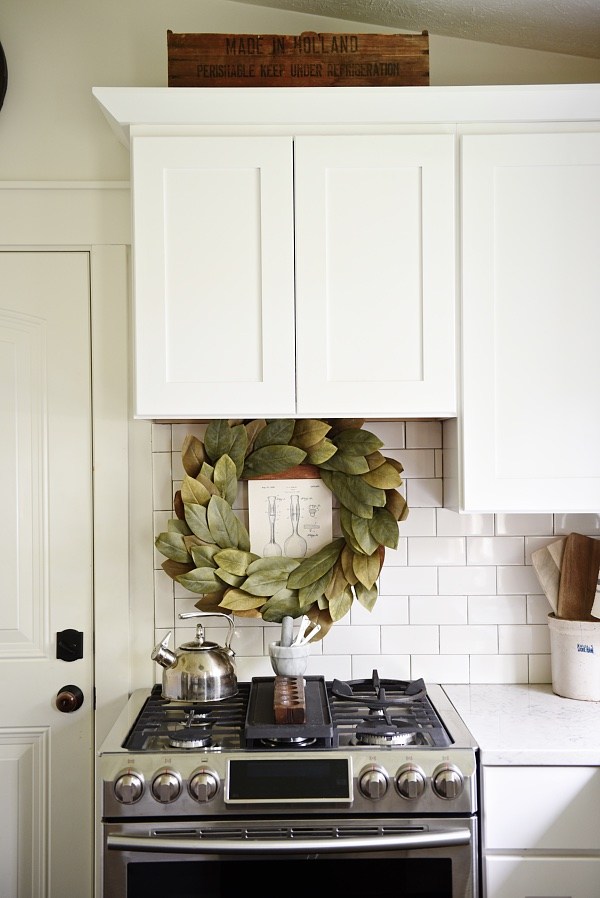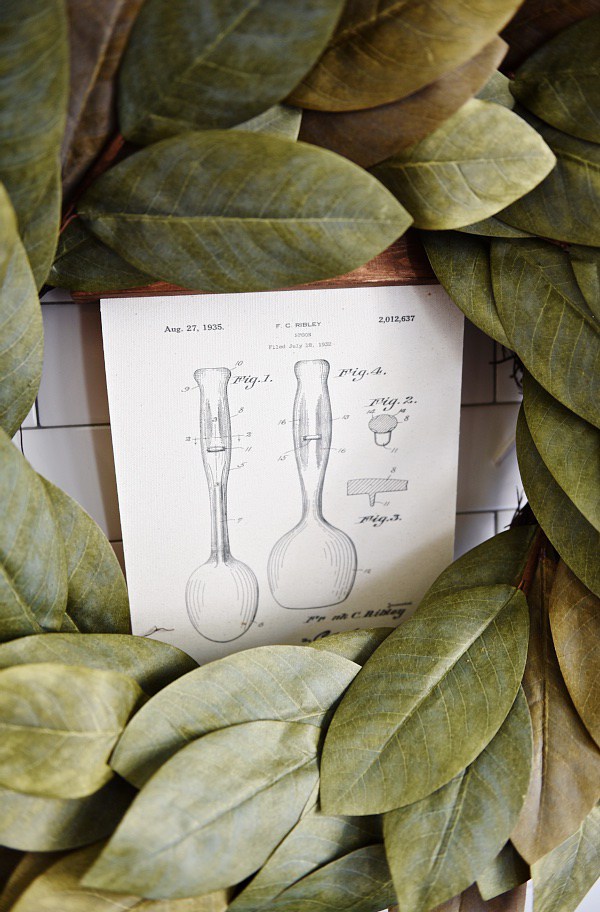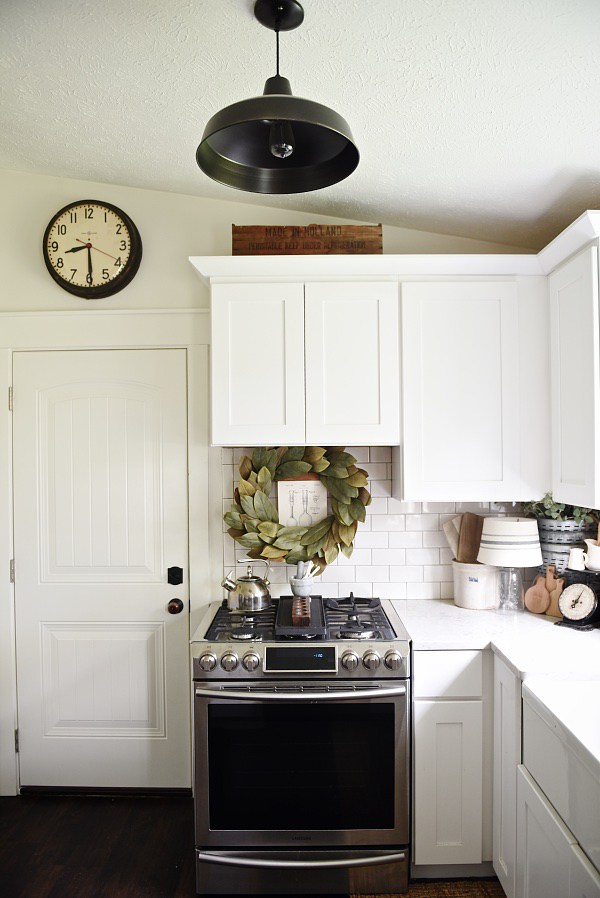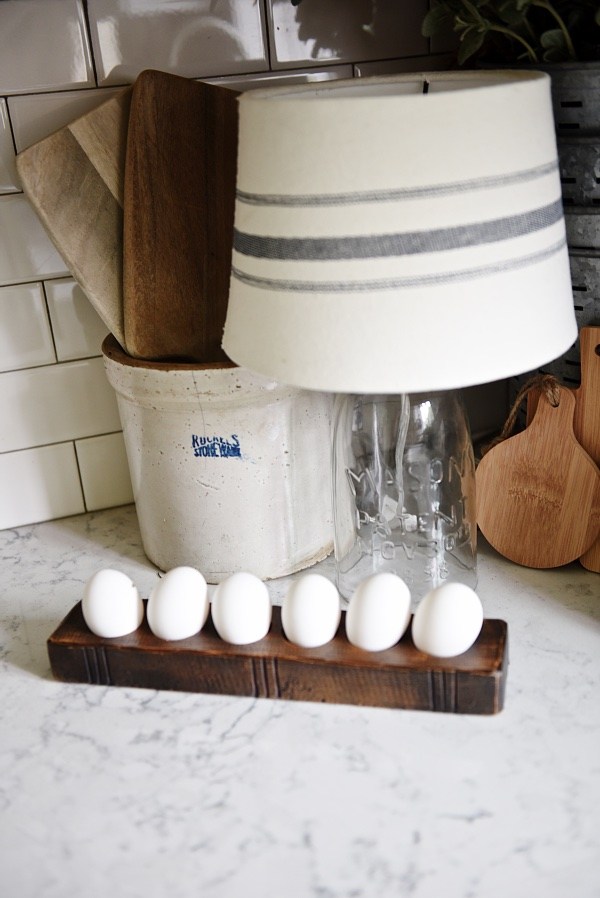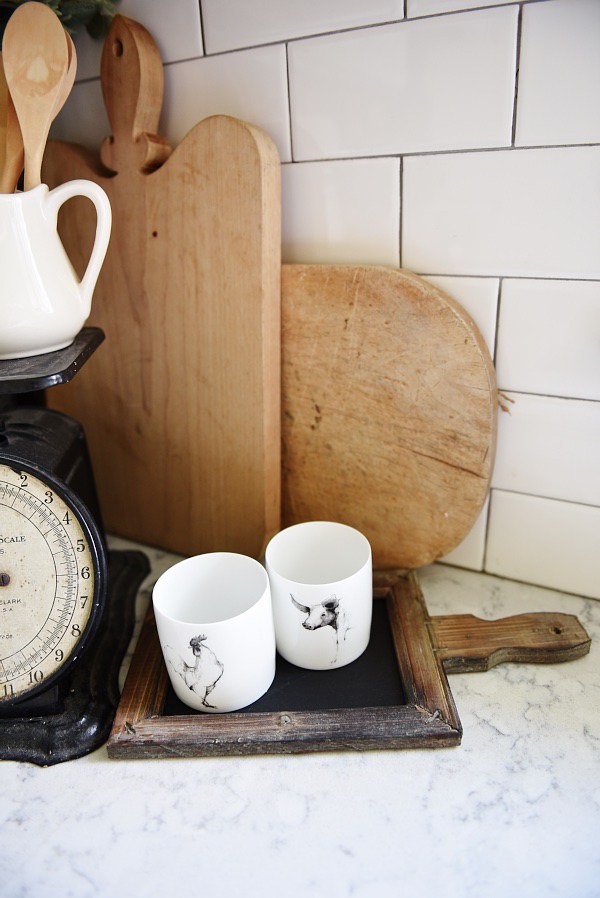 This vintage poster inspired print that I decided to hang in our magnolia wreath & the wooden egg holder even came with this crate. It was pretty much everything my dreams are made of. So in this box there was soap from 1818 farms, a vintage science print, mini wooden spoons, mini creamer cups, farmhouse style cups, an egg holder, a soap dish, a mini chalkboard, & some greenery. Seriously what more could you ask for? A complete kitchen refresh. I am so dumb and I forgot to take a photo with the soap & soap dish, but I will share it later. You can check their website [here] to see the next crates they are offering & other items they have. The boxes are exclusive so this one is already done, but every month the new crates are just as amazing & unique.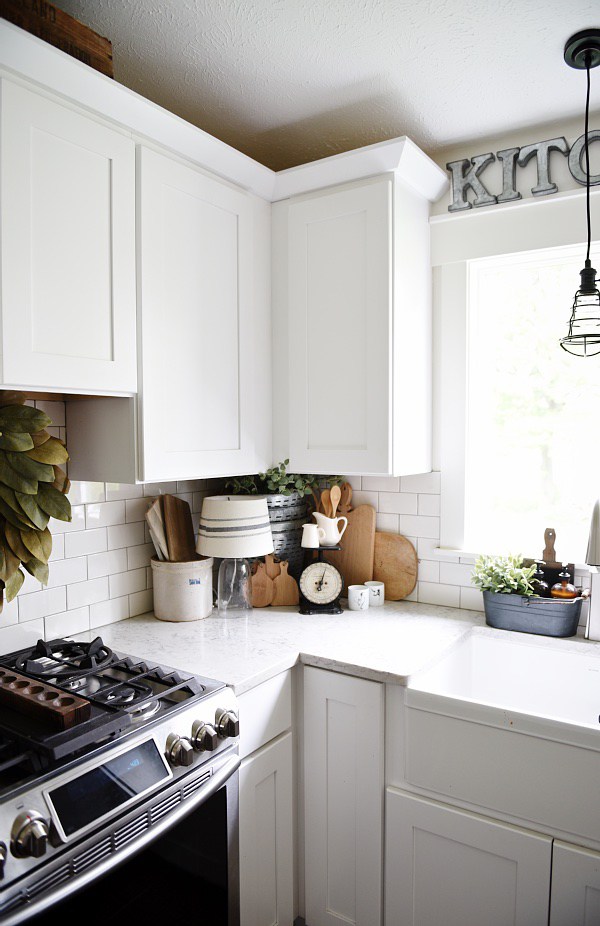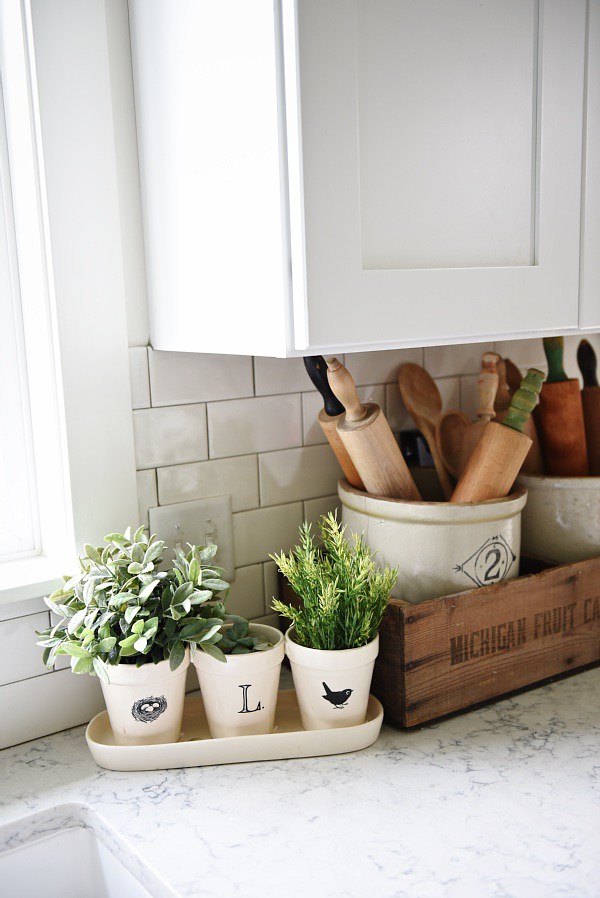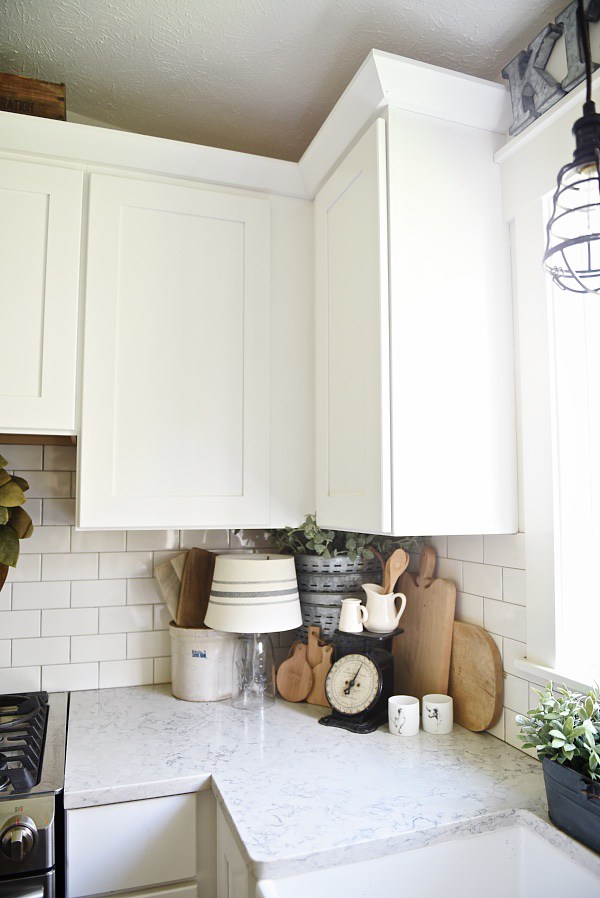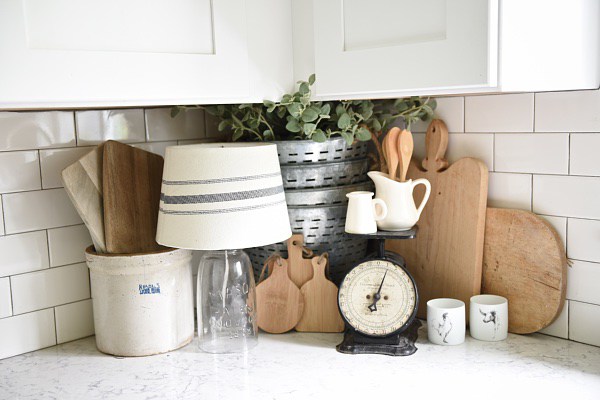 I'm pretty obsessed with these crates because it's such a nice surprise & seriously it can really turn your frown upside down when you get happy mail like this am I right? & quite honestly everything they send blends seamlessly into our farmhouse kitchen decor so it's quite perfect. What do you think of our little kitchen refresh? Have you received a Gable Lane Crate yet? What did you think of it? Let me know in the comments below, find me on Facebook, & chat with me on Instagram. Thank you so much for stopping by the blog today!! xx
Some other sources in this post:
Olive buckets: Target
Magnolia wreath: decor steals
Large cutting boards/scale/crock: vintage finds
lamp: World market
Initial pots: Rae Dunn
light fixtures: Home Depot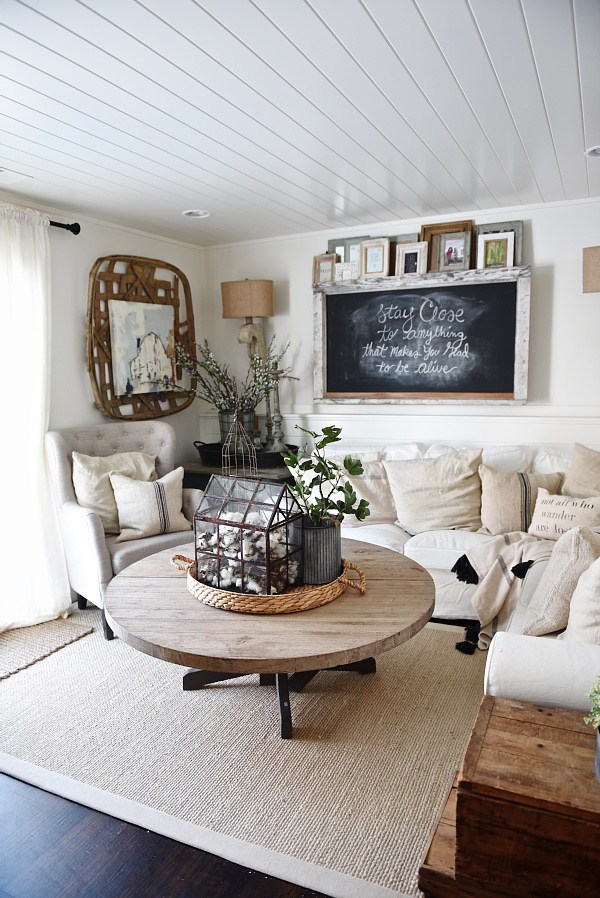 Click [here] to see another farmhouse style room in our home.
* I worked with Gable Lane Crates on this post, but as ALWAYS all opinions & content is my very own. xx
Article source: http://www.lizmarieblog.com/2016/05/cozy-farmhouse-kitchen-decor/