This Farmhouse Dining Room Gallery Wall post contains affiliate links which help provide income for my blog. All ideas and opinions are 100% my own.
I am a HUGE fan of farmhouse decor. My family has an old 1911 farmhouse on a ranch in Arkansas, and I have been visiting there ever since I was a little girl. Currently I decorate my new brick home with that rustic farmhouse decor feel, but eventually my husband and I plan to either renovate or build a farmhouse style home on some land. I dream of looking out my windows and seeing trees, animals, and land. Anyone else?!?! When it came to decorating my dining room there was no question that I wanted a rustic farmhouse dining room feel complete with a dining room gallery wall. You will find the Shopping Guide at the bottom of this post.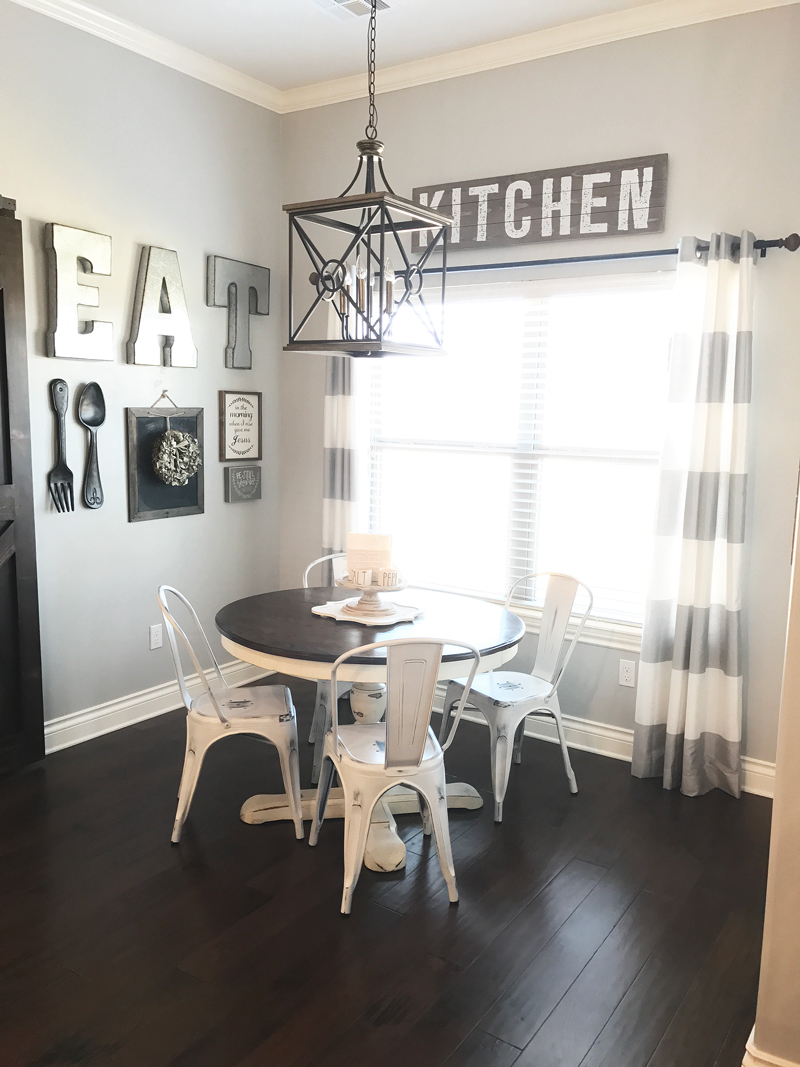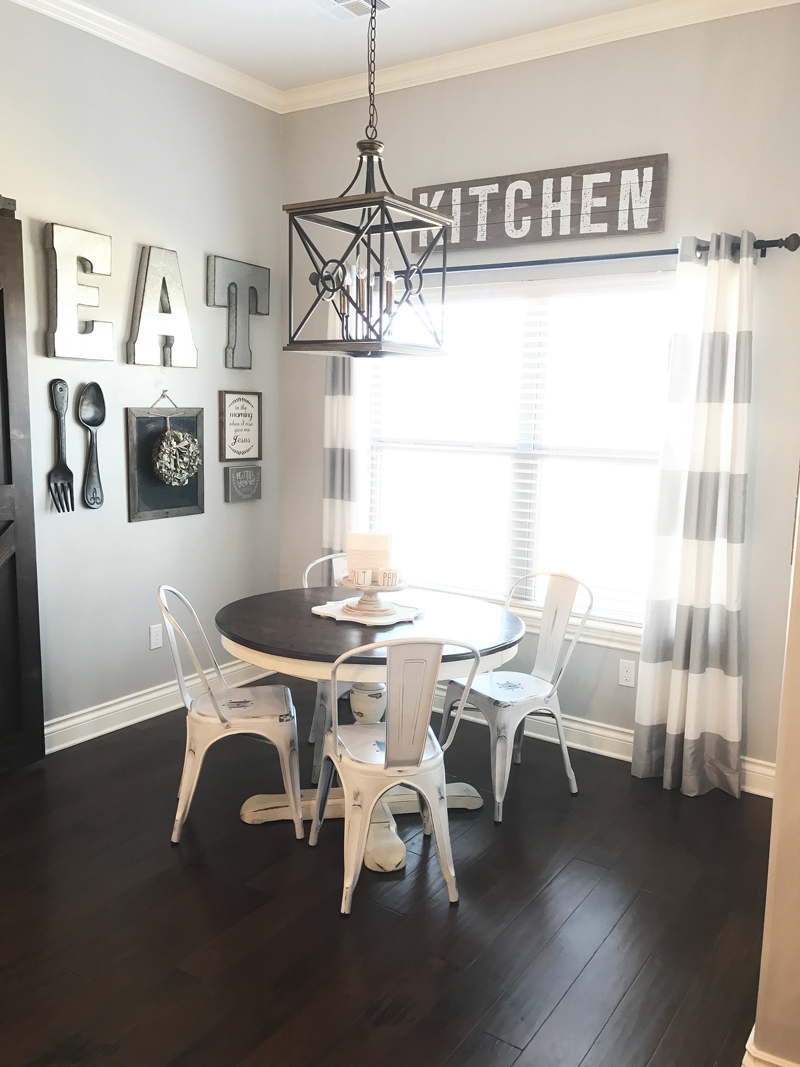 Neutral color palettes make my heart skip beats, and I knew that is what I wanted with my rustic farmhouse decor … except for my kids rooms of course! When using neutrals you can mix in pops of color when you want, and it will always look great with the neutral palette. When I was decorating the dining room I had been obsessed with Crate and Barrel's striped curtains for a while. I wanted to find something more affordable, and found these gorgeous Gray Striped Curtains for an amazing price!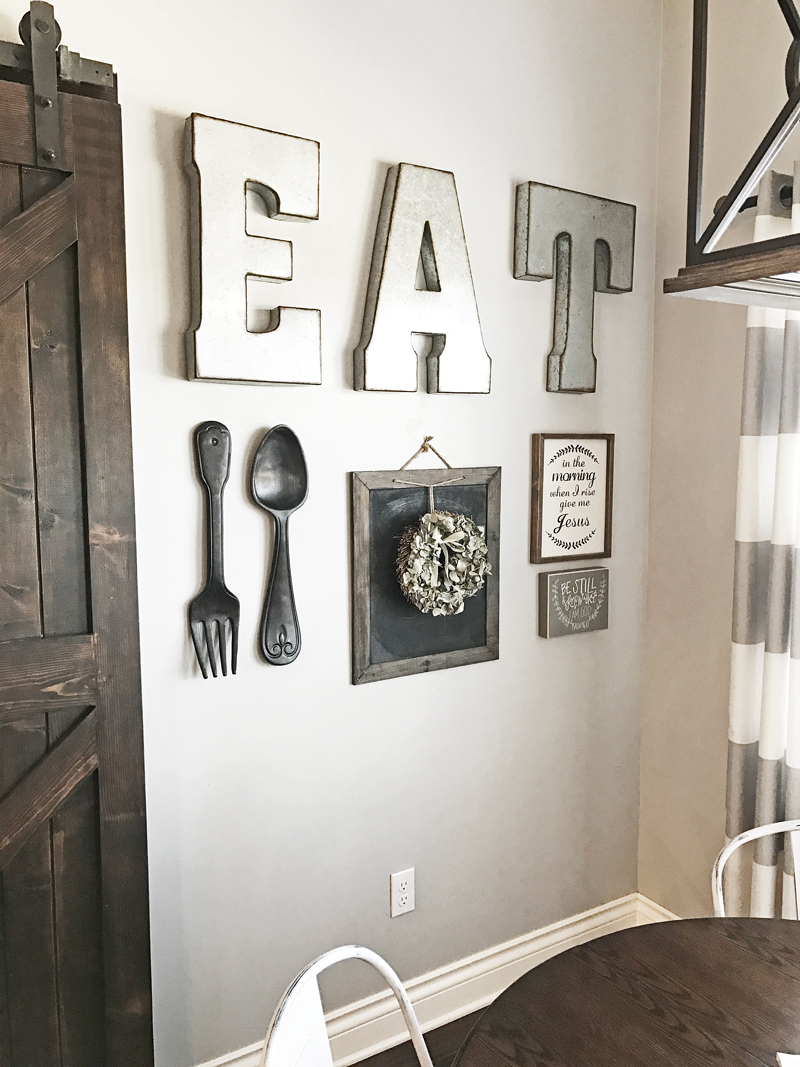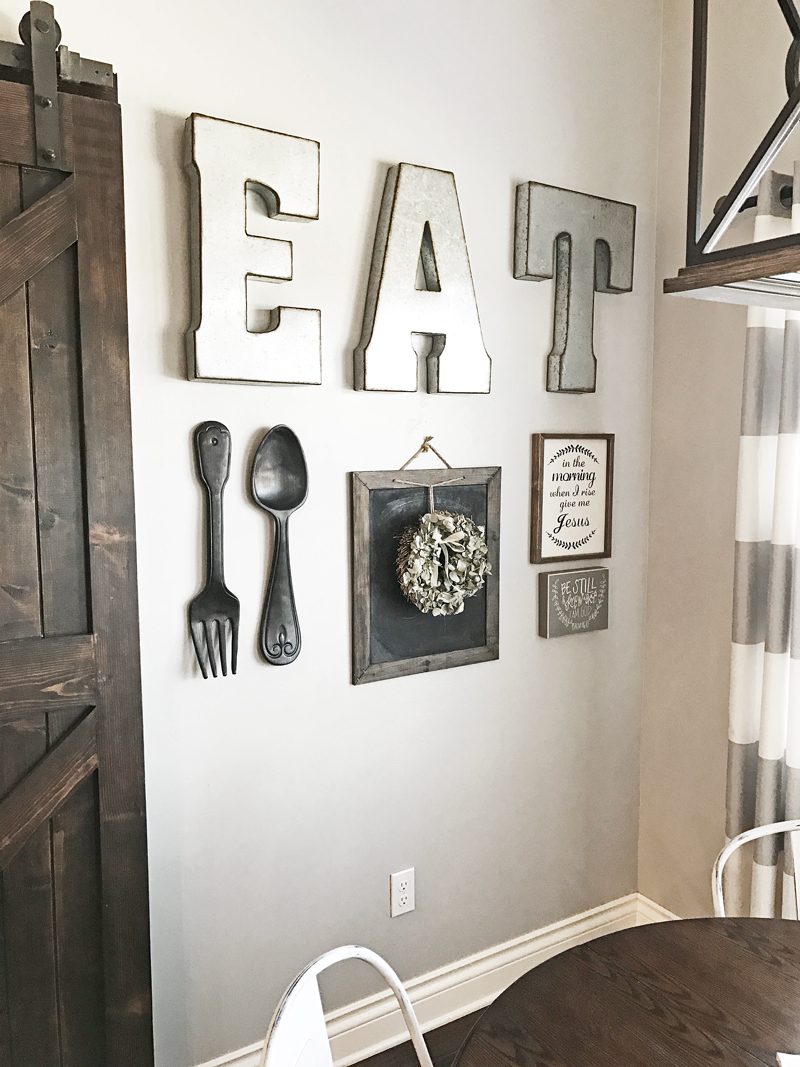 I picked up all of my items for the dining room gallery wall from Hobby Lobby or flea markets. You can also find a large variety of farmhouse decor signs HERE. I wanted to create an easy gallery wall, because I had already mastered a large one in my entry way.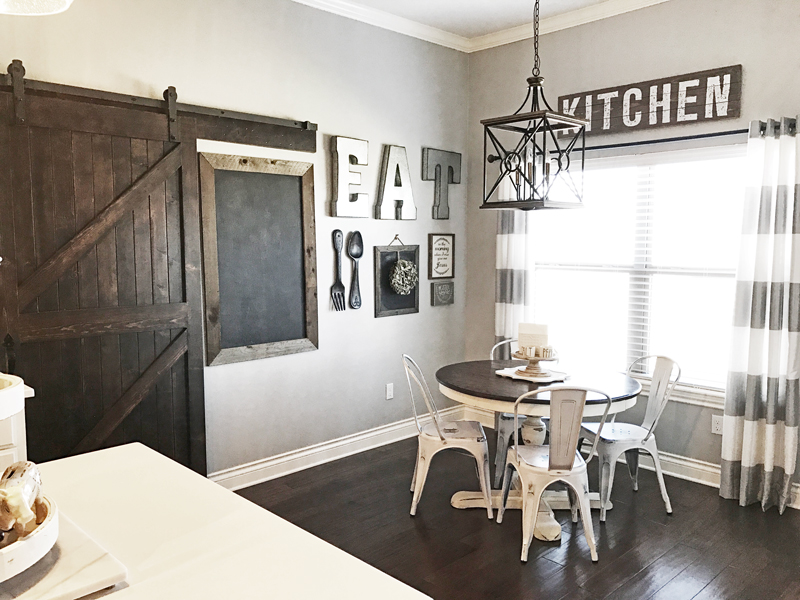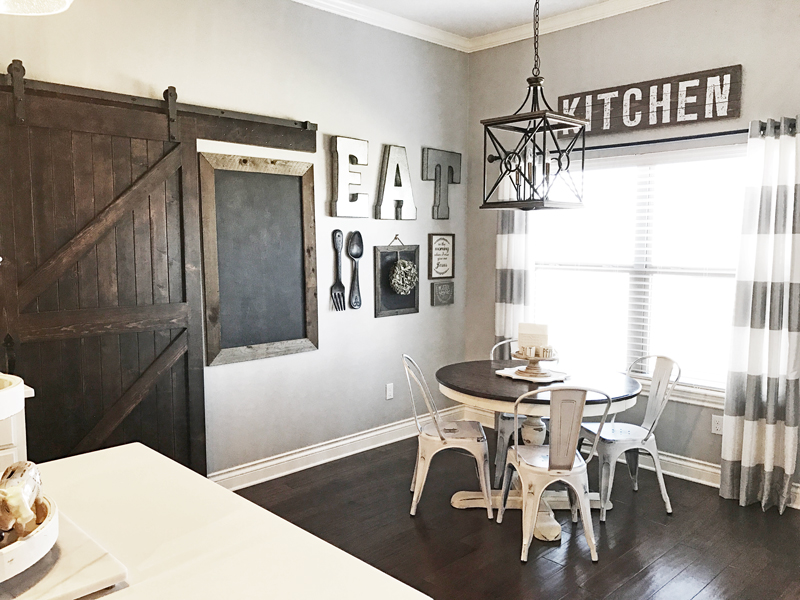 This dining room gallery wall was easy to create and makes a great statement piece. The large chalkboard was incredibly easy. Use painters tape and Rust-Oleum chalk paint to create a large rectangle. Be sure to follow the chalk paint instructions completely. My husband used old fence panels to create a frame around the chalkboard paint. Originally I was going to use the large chalkboard in the dining room gallery wall as a menu for the week, but my girls love coloring on it while we are cooking dinner. So now we leave it blank for them.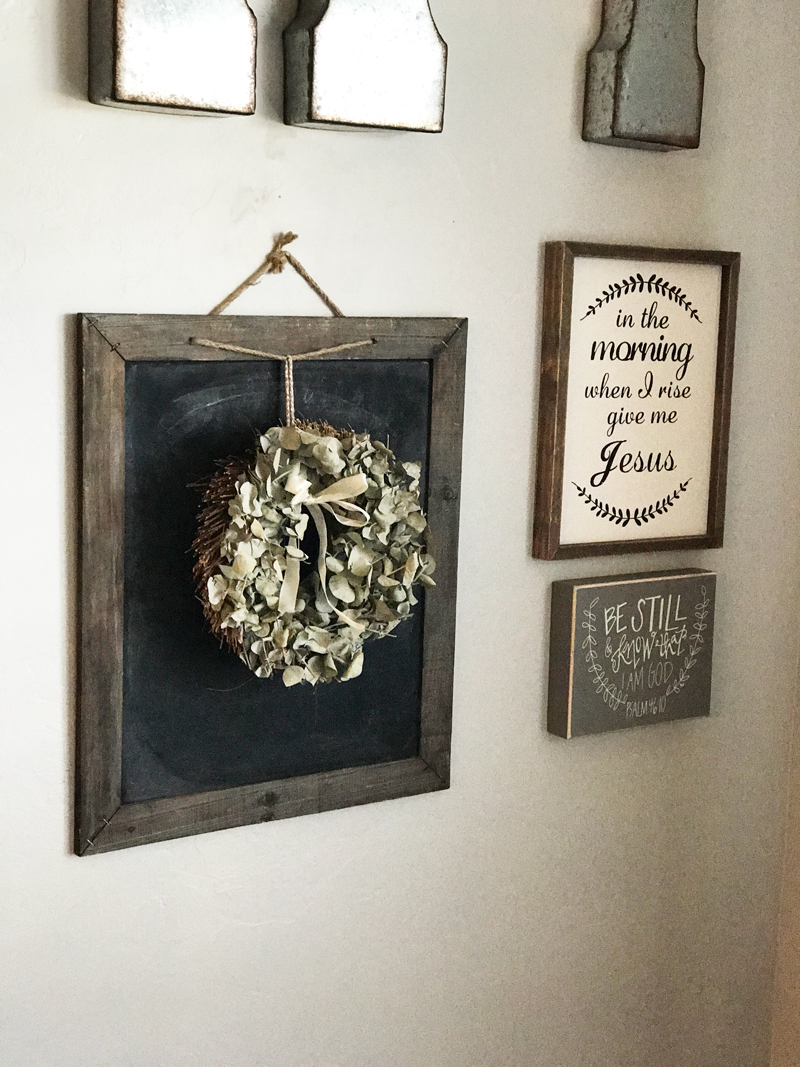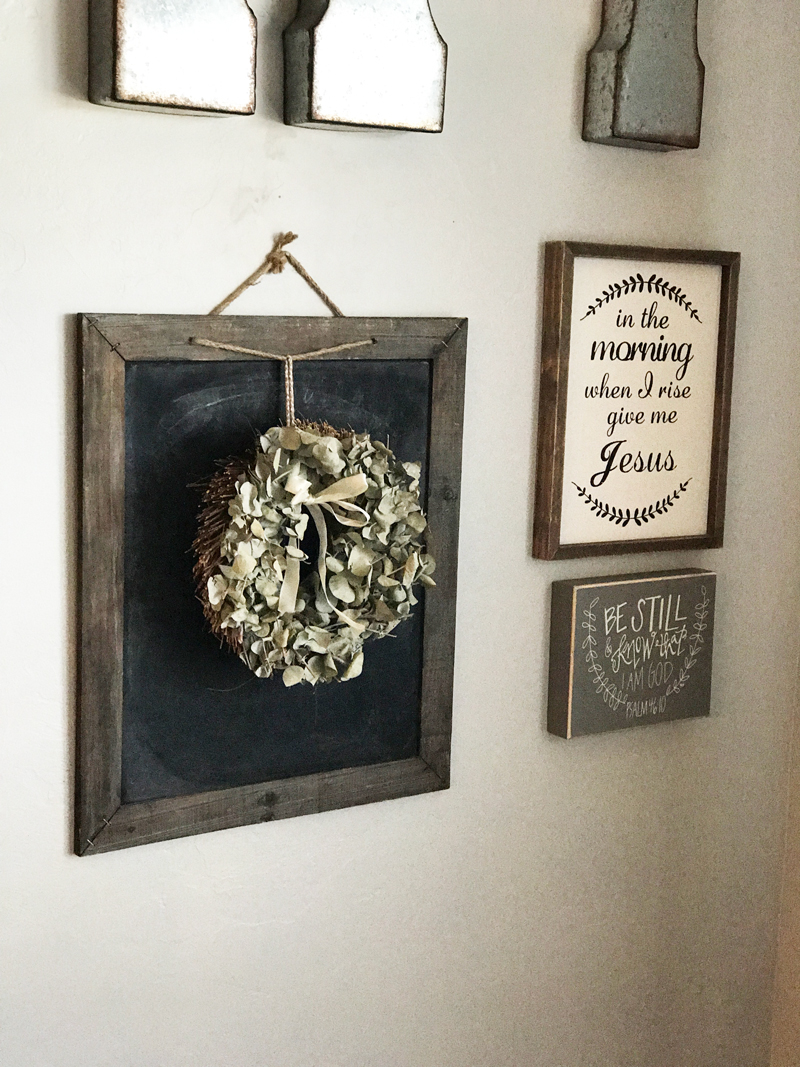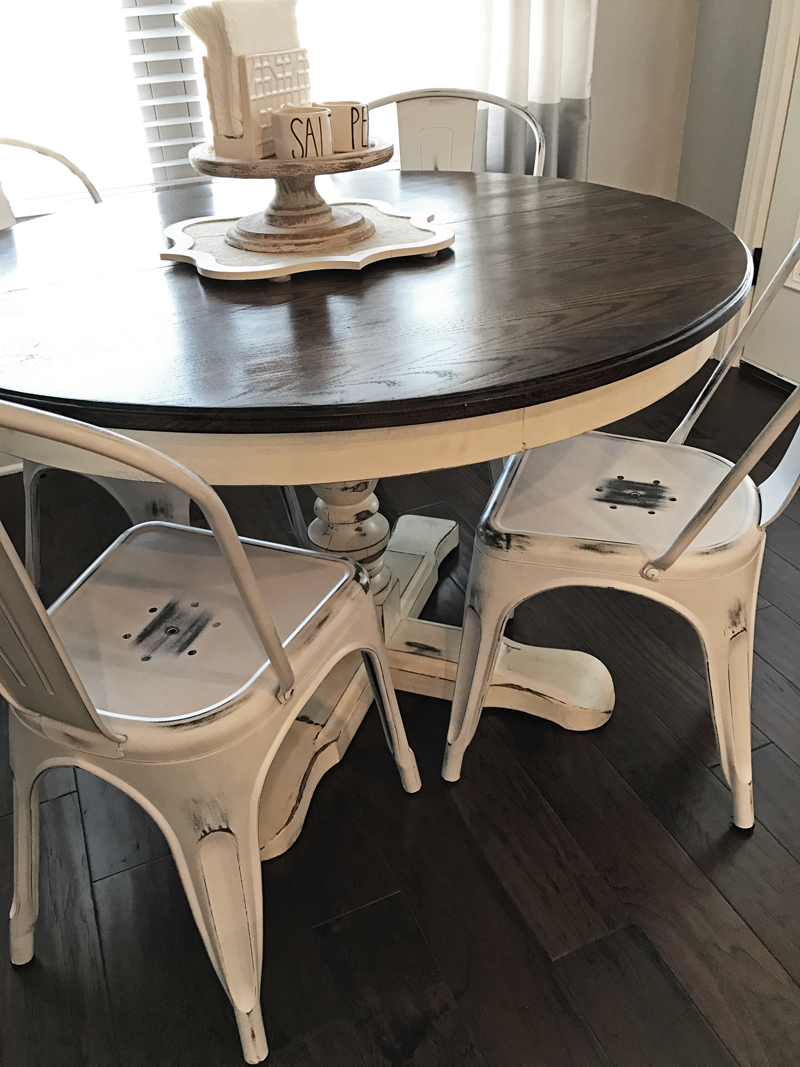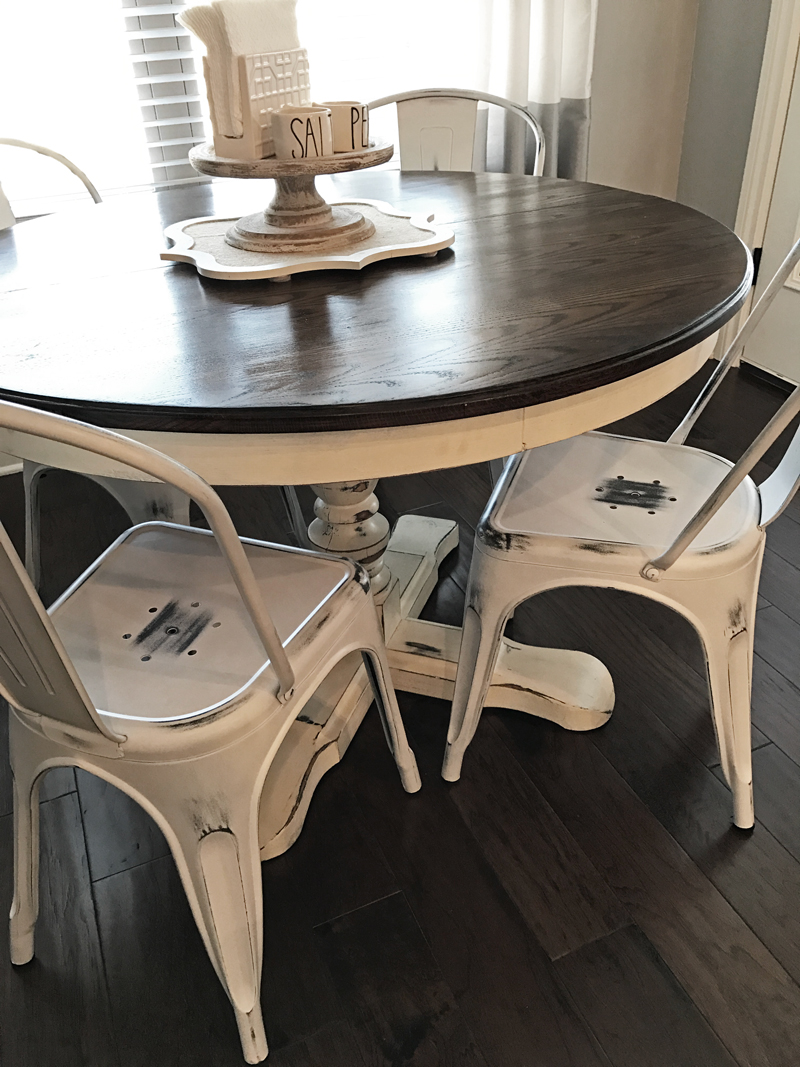 I found this round table on a garage sale site on Facebook, and it was originally painted solid black. A friend refinished the table for me, because painting is not my strong suite. These gorgeous Distressed White Metal Chairs help complete the rustic farmhouse decor look. The metal is fabulous with kids, because it wipes clean easily!!
SHOP THIS ROOM – FARMHOUSE DINING ROOM
Some of the items in my dining room are no longer available or I found at a local store. Below this image is a clickable list of other similar farmhouse styles for those items, and some of the exact items I used above. All gallery wall items and the large kitchen sign were purchased at Hobby Lobby (some no longer available). I have linked similar style items below image!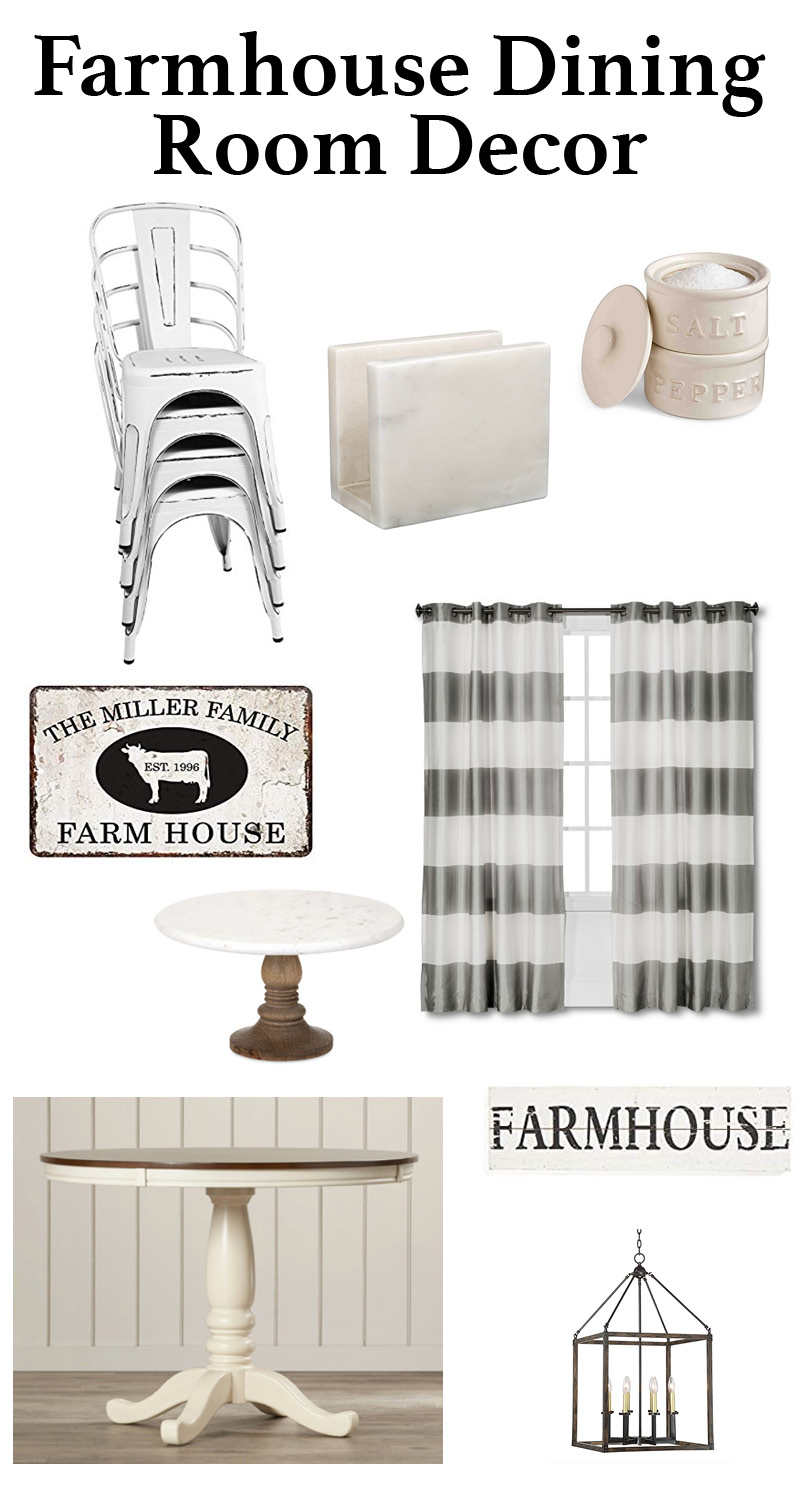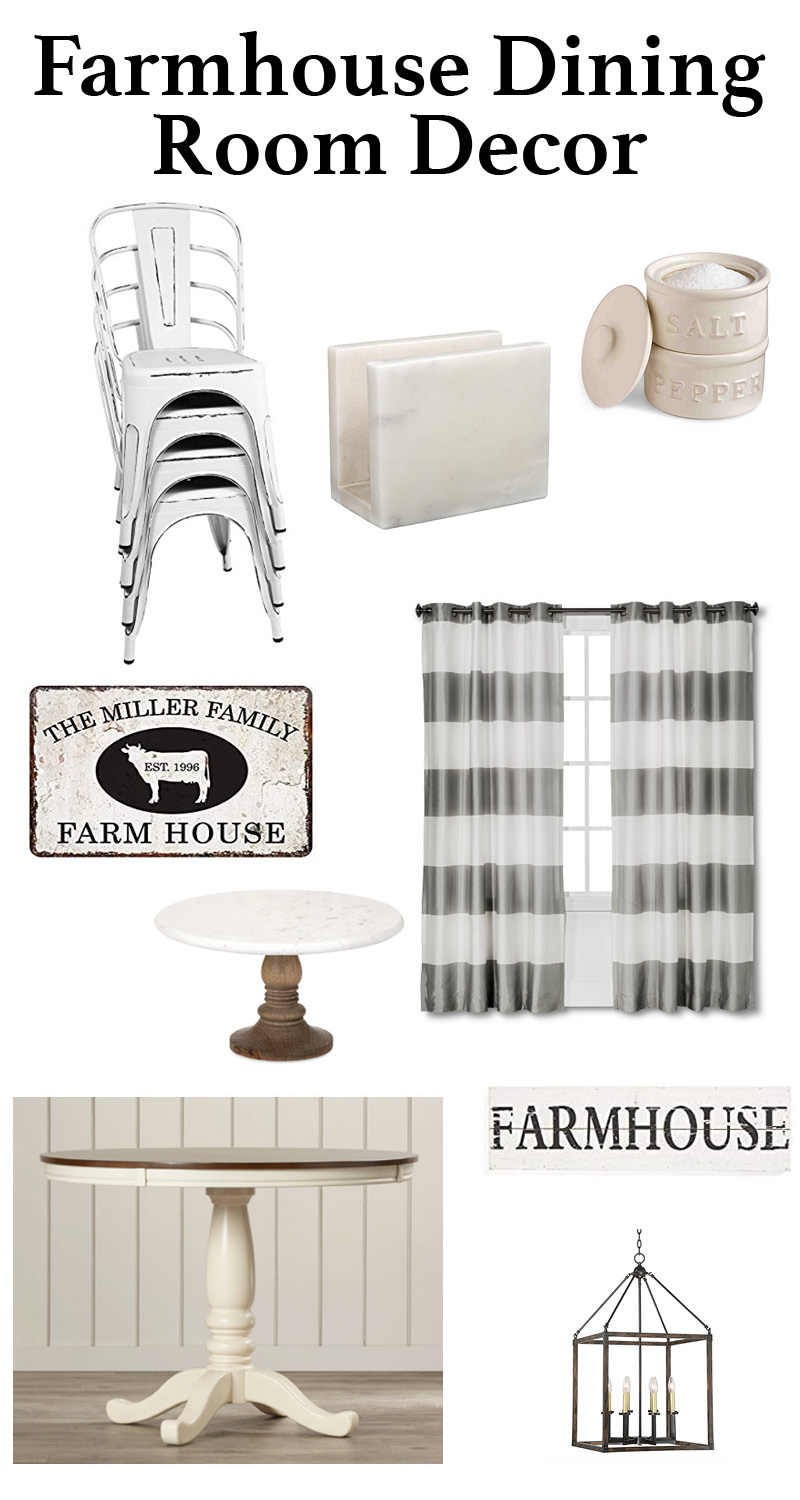 Dining Room Table – White Distressed Metal Chairs – Gray and White Striped Curtains – Rustic Pedestal Stand – Napkin Holder – Salt and Pepper Dishes – Chandelier Pendant Fixture – Farmhouse Gallery Wall Signs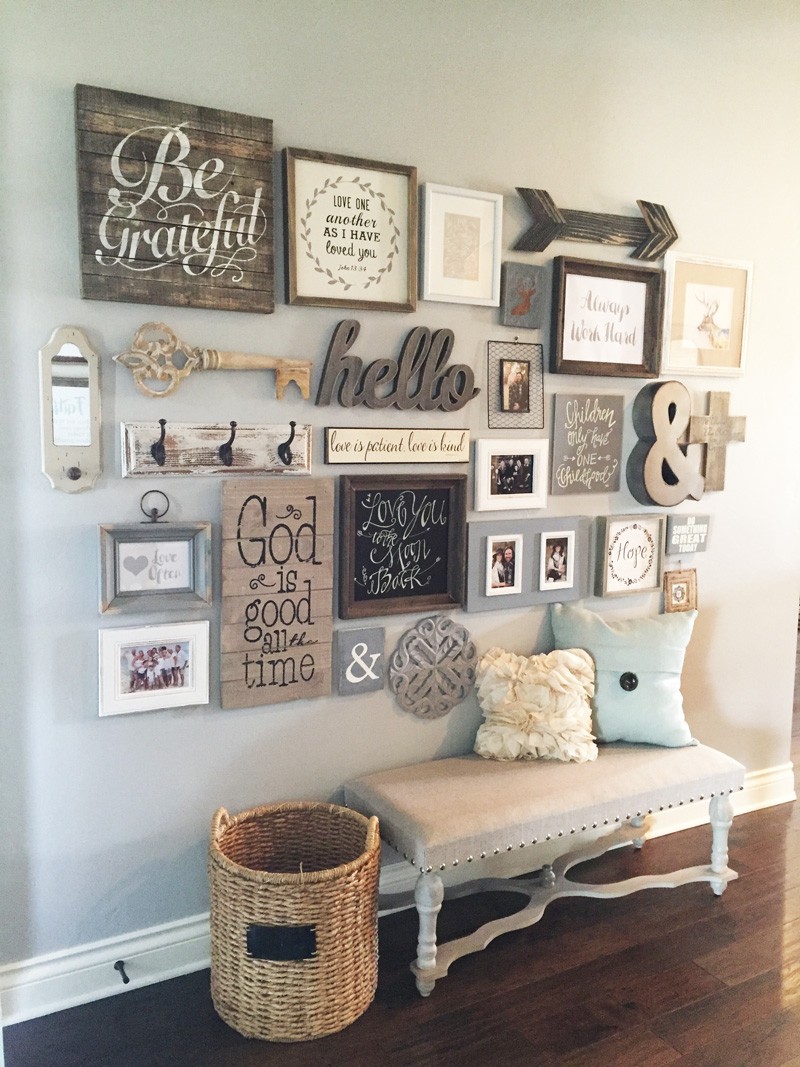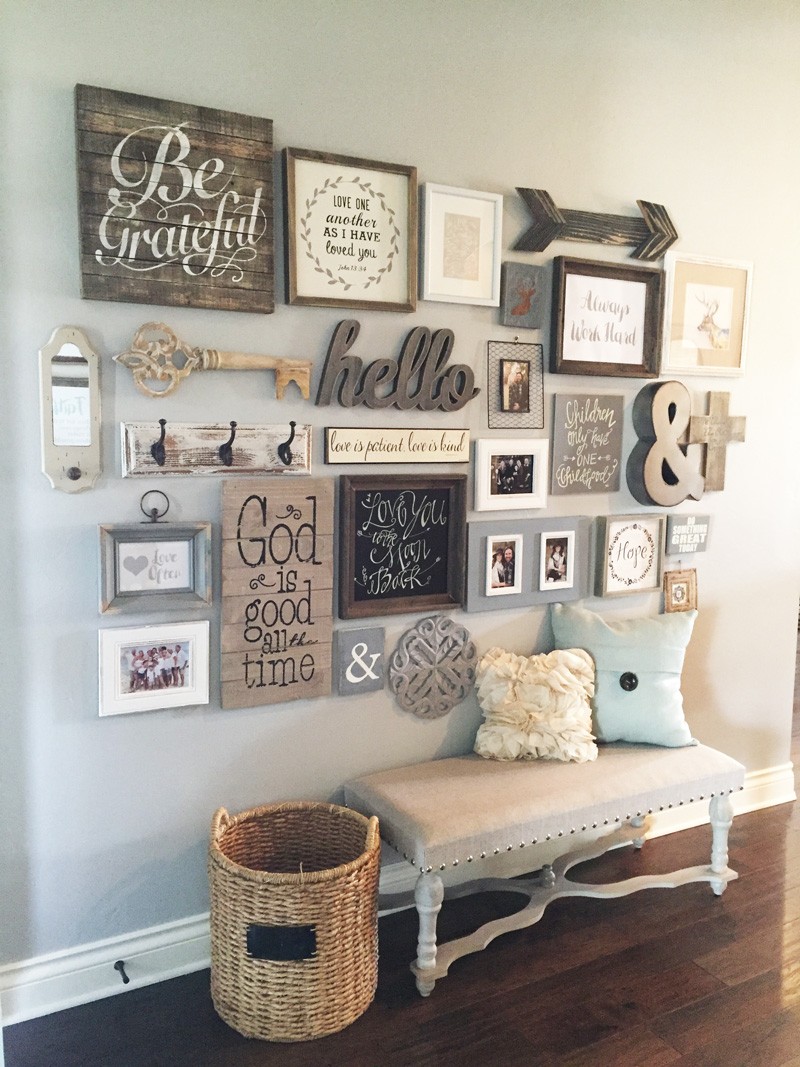 Save
Article source: https://lillianhopedesigns.com/vintage-market-days-of-oklahoma-city-rustic-home-decor/