Greetings, friends !!
Currently that September is here, I intended to share bits of our house where I have actually included a little bit of Loss! Have you torn into your Loss containers yet?
Below in our great space, this year, I decided to go with more soft Fall tones … I kinda like how \"calm\" it seems while welcoming the brand-new period!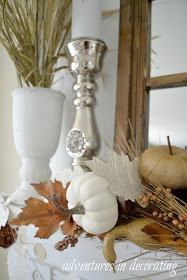 When I think about Loss, one of the words that comes to mind is \"relaxing.\" And, for me, together with pillows as well as comfy throws, soft illumination is a must for the brand-new period … so when I detected these attractive lanterns for sale at Kirkland's, I knew that I needed to have them!.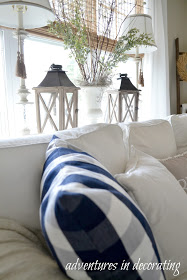 Right here in our kitchen area, I added a couple of stems of cotton … an additional product that, to me, says \"Autumn!\".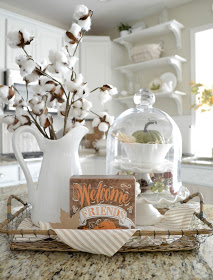 Simple, neutral shades continue in here … many thanks to my paint brush turning orange pumpkins white!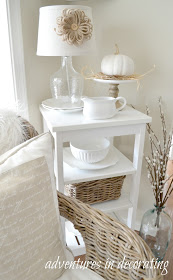 Perhaps, just MAYbe, we'll \"offer thanks\" here in our dining-room on Thanksgiving!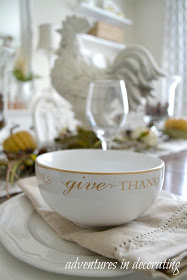 Given that our fantastic area mantel as well as room has more muted tones, my wonderful spouse wanted me to add more standard dynamic Autumn shades here in our resting area … anything for him!.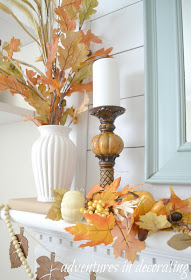 Below in our sunroom, an adorable plate from Target takes center stage … like their Dollar Area!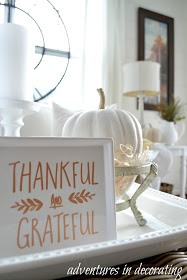 Pumpkins, pumpkins, pumpkins … love this time around of year!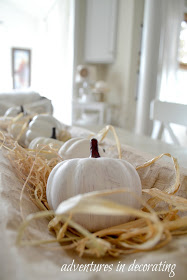 I wish you'll join me as I share more of our Autumn home in the coming weeks!
Thanks for visiting,.

Article source: http://adventuresindecorating1.blogspot.com/2016/09/snippets-of-fall.html?m=1