The heat wave finally broke here in central Iowa, which means the whole town will probably be out and about this weekend, including this party of three. I've got big plans for the fam to go to the farmers' market, watch the Iowa vs Iowa State football game via the projector on our back deck (GO HAWKS!) and possibly pack in some apple picking. I just haven't told the guys yet. I'm sure they'll be down…don't ya' think? ; )
Favorite treat: Chocolate Coffee Toffee Crunch Muffins. These babies just keep getting better and better. Chocolate? Yes. Coffee? Uh-huh. Toffee Crunch? I can't even handle it!
Favorite setup. This is such an awesome use of space in a long, rectangular rec room or basement. Put a little bar area on the back of a couch for extra seating. Brilliant!
Favorite dinner: Crock Pot Honey Garlic Chicken. This sweet and savory chicken looks absolutely mouthwatering. Can't wait to pop it in the crock pot for an easy, weeknight dinner.
Favorite idea. I love this idea for a playroom – get a big roll of butcher or art paper then put it on a roll to pull out and color on. I remember my elementary school having something like this and it pretty much being the best thing ever.
Favorite homemade: Short Rib and Ricotta Gnocchi. We had a friend passing through town last Sunday so I made this oven-braised short rib and ricotta gnocchi dish for us all to enjoy for dinner…on a 100 degree day. I know. I just had to have a taste and couldn't wait for cooler temps to come. It was AMAZING. Can't wait to make again and again all fall and winter long. Easier, and even tastier, than it looks!
Favorite splurge: Madison Madeline East/West Satchel. I saw this bag in Dillards the other day and was SMITTEN. Way prettier in person, too. Better start raiding the couch cushions for loose change!
Favorite truth. Yes. This! Right?
Favorite breakfast: Apple Pie Pancakes with Vanilla Maple Syrup. Ohhhh – how perfectly fluffy are these sweet, seasonal pancakes? YUM!
Favorite fall: Fall Festival Pinterest Board. I can't help it – I've fallen for all things fall! My eyes practically fell out of my head when I saw the wonderfulness that is Kelly Worthington-Hardy's Fall Festival board on Pinterest. Seriously inspired!
Favorite forkful: Spicy Mexican Chicken Pasta. What a yummy weeknight meal idea. You know how I love me some pasta !
Favorite funny: 30 Signs You're Almost 30. Well I'm already 30 and I laughed my butt off at these signs. (Second half is funnier than the first!)
Favorite slurp: 5 Ingredient Easy White Chicken Chili. LOVE the secret ingredient in this crazy-tasty-looking soup. Cannot wait for soup-season!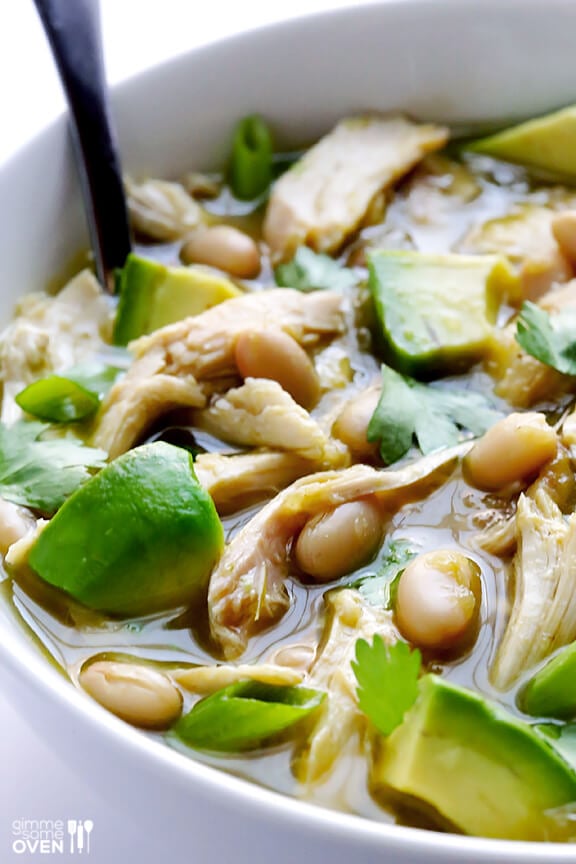 Favorite place: North Cascades, Washington. Ahhh, isn't it amazing that places like this exist right in our backyard (that is to say, in the US of A?) I've never even heard of the Cascades but it just made my list. FYI don't click the link if swearing offends you. You've been warned.
Favorite side: Potato, Cauliflower, and Cheddar Bake. This is a perfect base for an even more perfect fall meal. Throw in some diced ham and you're set!
Favorite fashion. How cute is this bright and spunky outfit? Love the cut of the shirt.
Article source: http://iowagirleats.com/2013/09/13/friday-favorites-76/
More DIY Home Decor Ideas and Resources
---
---