Decorating for small spaces, let alone for Christmas, has its challenges because you have a limited amount of space. After all, where should you put your Christmas tree? And should you get a live tree or pre-lit artificial Christmas tree? If you live in a studio apartment, you most likely have an open floor plan that you use for your living room, bedroom, and dining area. Since your space serves more than one function, you'll need to be strategic with where you place your Christmas decorations. Otherwise, you may not be able to move!
Don't get discouraged because we're going to show you how to decorate your small spaces for Christmas and make your space cozy. Keep reading to learn more.
---
11 Ways to Decorate Small Spaces for Christmas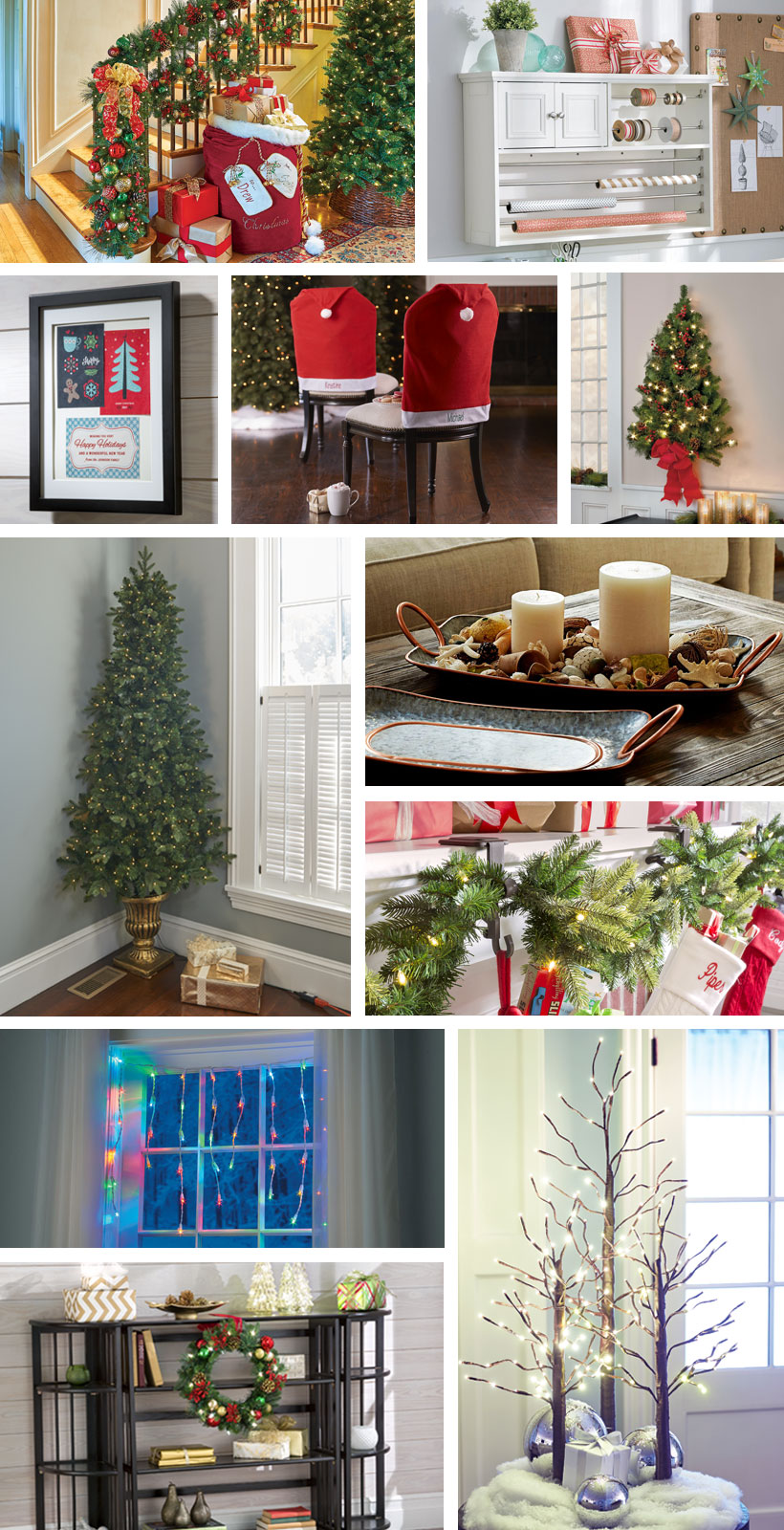 Whether you live in an apartment or have smaller rooms in your home, you can decorate small spaces for Christmas. Here are some ideas.
Decorate a Pre-Lit Corner Artificial Christmas Tree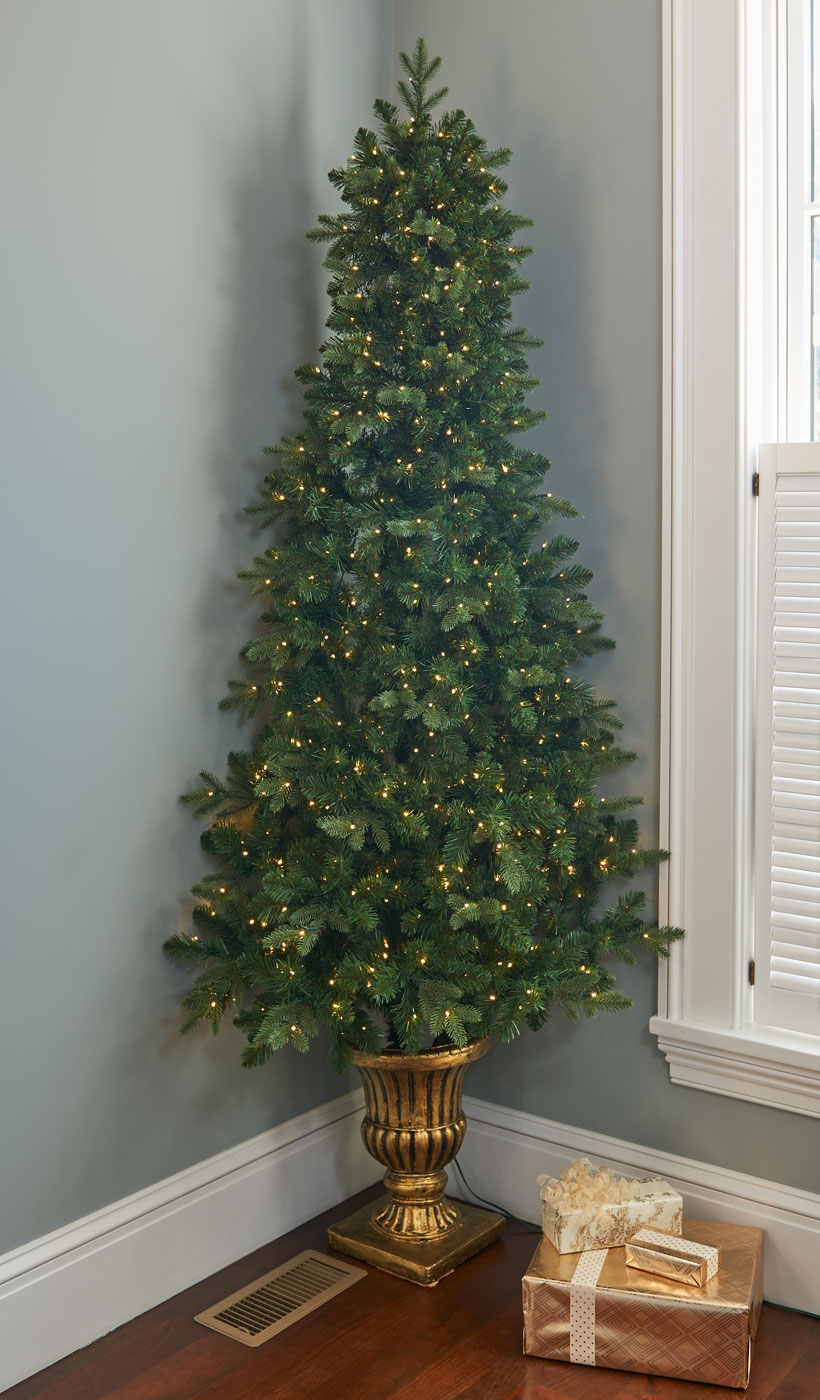 You may have a small space, but that doesn't mean you can't have a Christmas tree. A pre-lit flat back corner artificial Christmas tree will fit nicely. Arrange the branches any way you like, place it in a corner, decorate it with some ornaments and lights, and put your presents under the tree. And since it's out of the way, you and your guests won't trip over it. The pre-lit corner artificial Christmas tree will make your small apartment come to life with the spirit of the holiday.
---
Hang a Lighted Christmas Tree Wall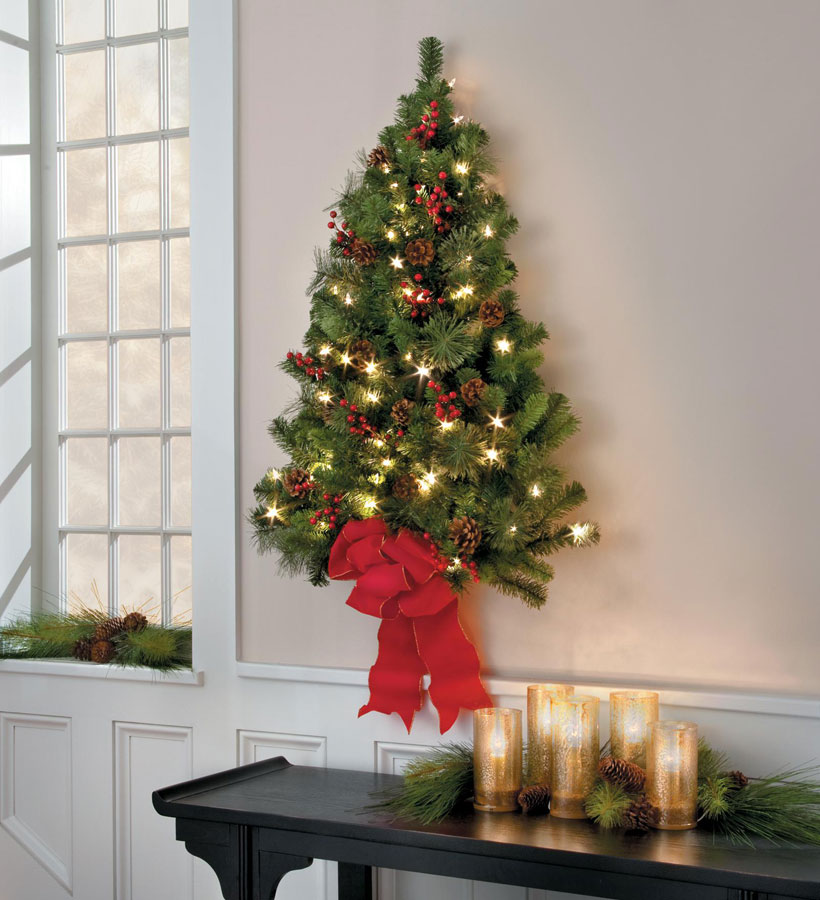 When you think about decorating an apartment for Christmas, you may choose not to put up an artificial Christmas tree because you're short on space. But that doesn't mean you can't hang a pre-lit wall tree that has decorative berries, pinecones, and a bow. You can hang this wall tree indoors or out on your front door and even set the timer for when you're not home. See that. You can have a Christmas tree in your small space.
---
Hang Christmas Lights around Your Window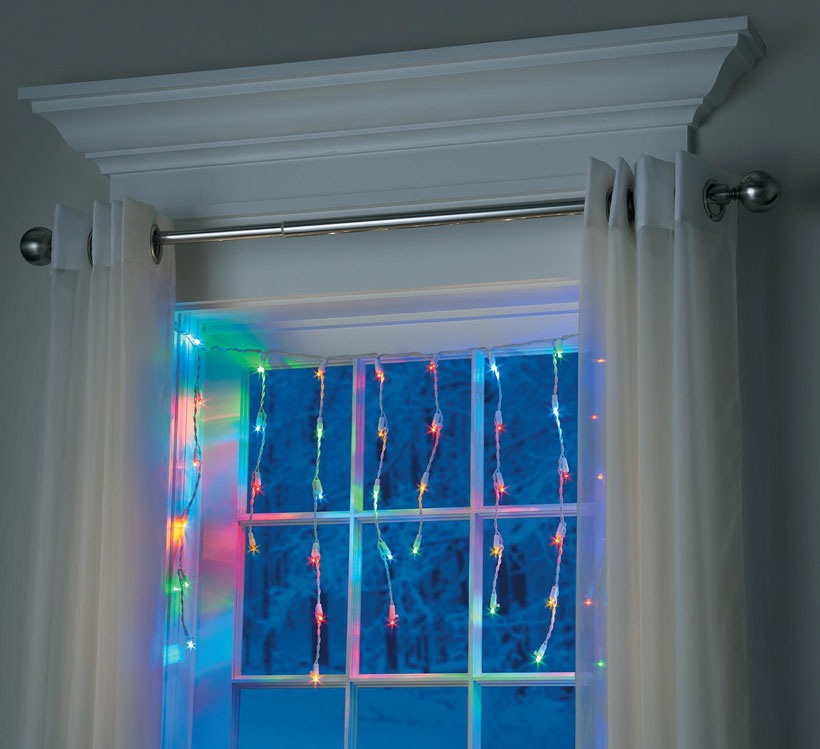 An easy way to decorate your small space for Christmas is to use LED icicles Christmas lights in either pure white, warm white, or multicolored. They attach to your window glass with three strong suction cups and hang straight. The LED Christmas lights have a 50 light sequence (amount of lights per string) along with an end-to-end connection so you can connect up to 80 sets. Furthermore, you could use them to decorate your window or window box (put a Christmas swag on top, first) outside, mantel, or the top of a bookcase.
---
Display Your Christmas Cards on the Wall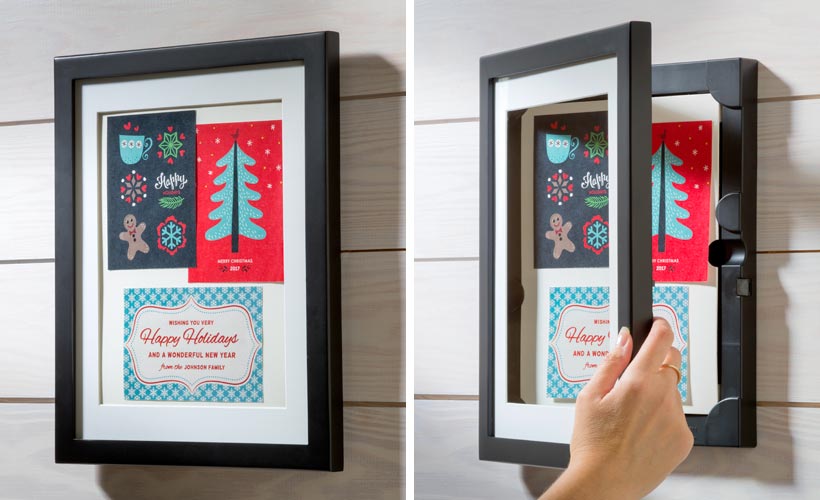 Holiday decorating doesn't have to be over the top. You can easily take your Christmas cards and turn them into wall art by displaying them in a dynamic artwork frame. All you do is lift the latch to open the glass front door and place several of your Christmas cards into the pocket. Close the door, and your latest cards are displayed for everyone to see while the other ones are stored behind them. Hang the artwork frame vertically or horizontally to create an artistic holiday decoration for your small space.
---
Group a Christmas Display on a Decorative Tray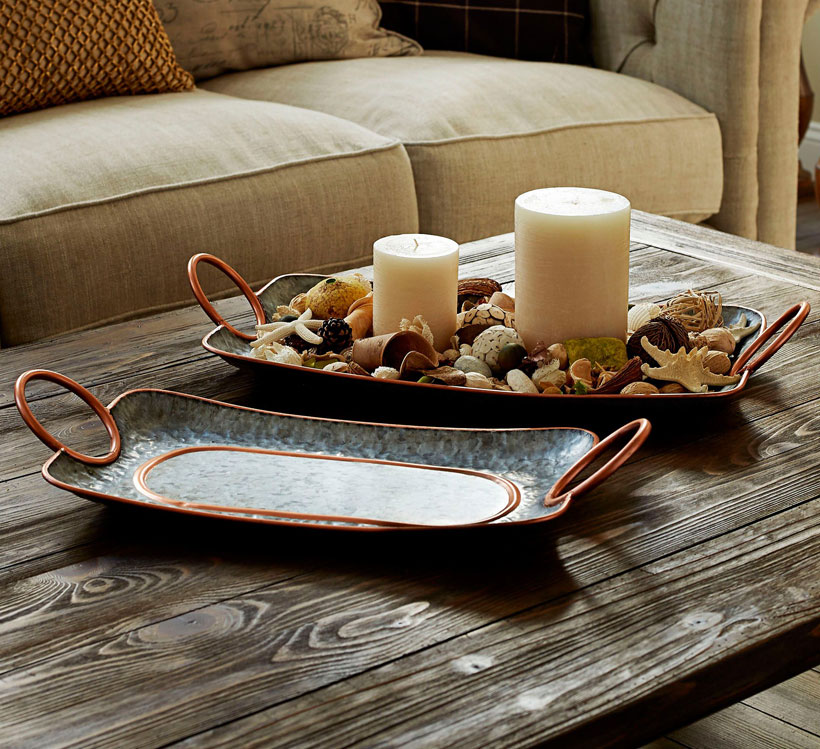 Create a Christmas display on a decorative tray and place it on your coffee table or console table to give it a festive look. For example, use a nativity scene snow globe lantern for a more traditional look. Place a small sprig of holly, berries, and pinecones next it. For a natural look, decorate a wooden tray with wood candle holders topped with flameless candles; they're safer than regular candles. Also, place a sprig of holly, berries, and pinecones in between the candle holders or even red and gold Christmas ball ornaments (alternate colors).
---
Dress Up Your Dining Chairs with Chair Covers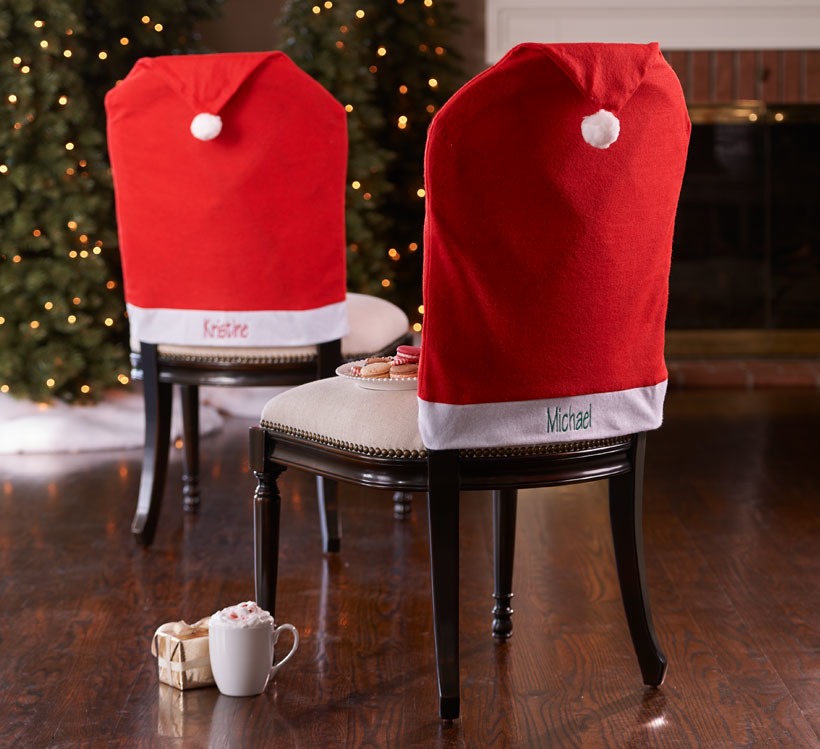 One of the easiest ways to decorate small spaces is with Santa hat Christmas chair covers. After all, if you're decorating your home for the holidays, you don't want your chairs to be uncovered, do you? Furthermore, these festive Christmas decorations can also be personalized. Go ahead and get one for the entire family!
---
Use Your Wrapping Paper as Part of Your Christmas Decorations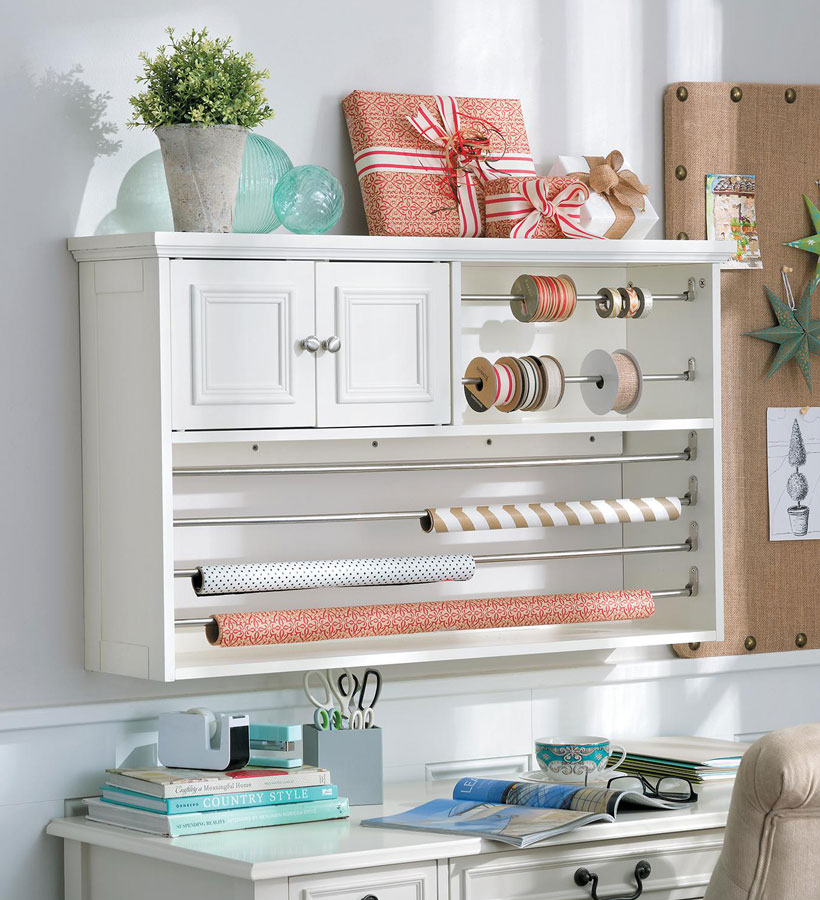 Whoever said you can't get creative when decorating for small spaces? For instance, if you have craft or home office furniture that includes a wrapping paper hutch, you can instantly decorate your area by hanging rolls of wrapping paper. It will look beautiful and immediately add a "pop of color" without all the messiness of paint. You can also wrap any pictures that you currently have on your wall to look like presents and create "floating gifts".
---
Hang Stockings on a Stocking Holder Rod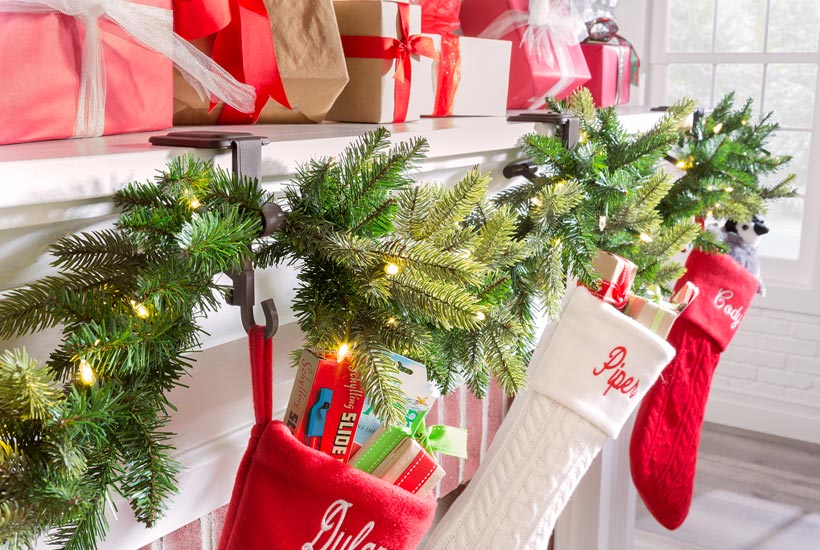 Hang your Christmas stockings on your mantel with a stocking holder rod. Fill your family's stockings with stocking stuffers or even another holiday decoration like a Christmas ornament.
---
Drape Garland from Your Banister and Doorway Frames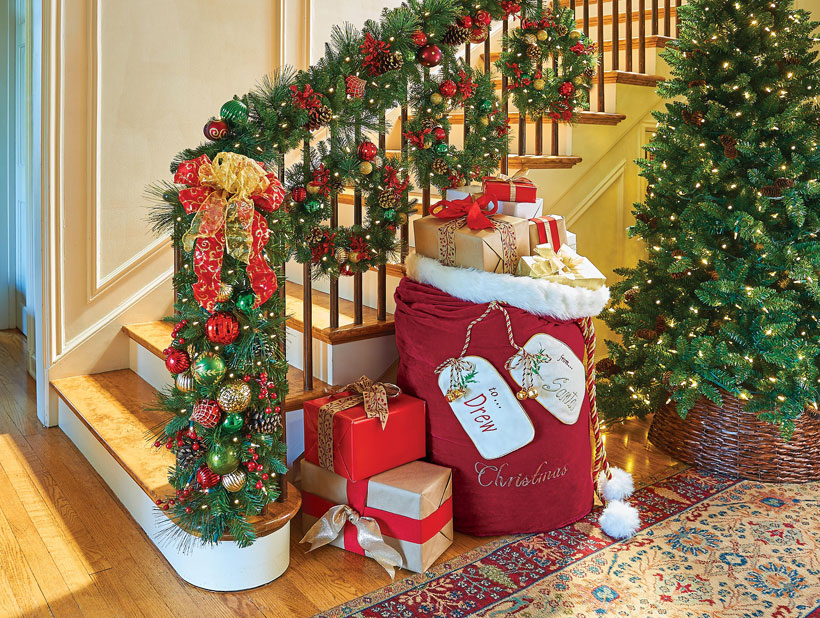 Dress up your doorway or banister with lighted Christmas garland and embellish it with the Christmas cards you receive or ornaments. Using a hole puncher, punch a hole through your Christmas cards and thread red or green yarn or twist ties through the hole and attach them to your garland. You can use yarn or twist ties to attach your ornaments, too. If your Christmas garland is already decorated, attach it to your banister using garland ties, ribbon, fabric cord, or rope. Another option is to wrap the Christmas garland around. To attach it to your doorway, use Command™ hooks or a doorway garland hanger. For more tips on how to display your garland, read our blog post How to Hang Garland.
---
Decorate a Table with an Assortment of Christmas Decorations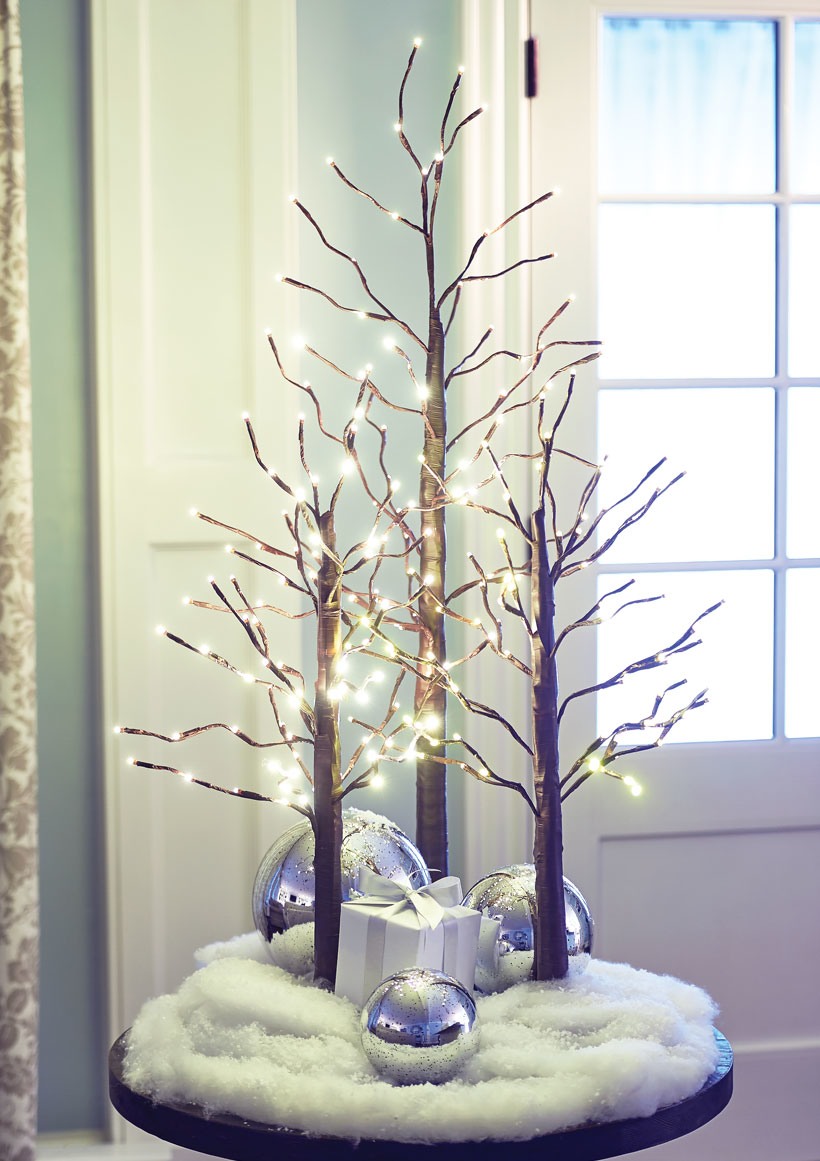 Another way to decorate your small space is to dress up a table for the holiday season. Start by putting lighted snow blankets or sparkly bunting from a craft store on top. Next, add a lighted twig Christmas tree along with silver ornaments and one or two small gift boxes. This is a simple yet elegant way to decorate a tabletop for Christmas.
---
Hang a Christmas Wreath on Your Door and Bookcase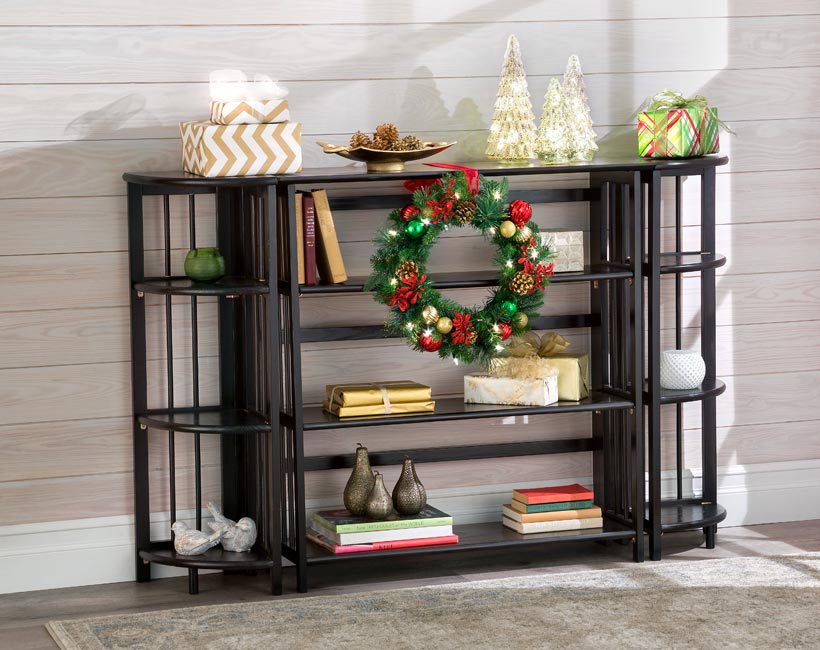 If you don't have wall space for a Christmas wreath, no problem. Hang a pre-decorated Christmas wreath that has ornaments, pinecones, and bows from a bookcase. You can easily do this by tying a ribbon through the opening of the wreath. You can also hang Christmas wreaths on windows. How? By using two double magnetic wreath hangers on a single-pane glass. They're designed to attract to each other through the glass and hold tight. If you want to add a bow to your Christmas wreath, you can easily do so with an over the door wreath hanger that features a bow. Finally, add decorations to your bookcase such as Christmas gifts, glass LED trees, candles holders, and whatever else you'd like.
---
Make Your Small Space Cozy for Christmas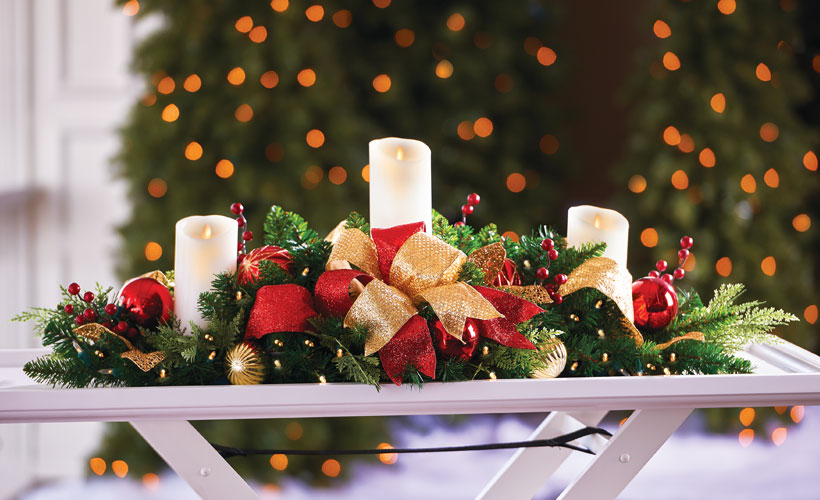 Imagine decorating your small space or an apartment for Christmas. Perhaps you hung Christmas lights from your window. Maybe you put up an artificial Christmas tree that fits nice and snug in the corner. And you may have hung stockings over your interior doorknobs and displayed your Christmas cards on a wall in a dynamic artwork frame. The spirit of Christmas flows through your apartment, and everyone who visits can feel it.
Sound impossible?
It's not! All you have to do is use our space-saving Christmas decoration ideas to makeover your home for the holidays. And if you know someone who'd benefit from this post, please share it with them. After all, the holidays are a time for giving. So give the gift of holiday decor ideas and watch your family and friends transform their small spaces for Christmastime.
More DIY Home Decor Ideas and Resources
---
---
---
Article source: https://www.improvementscatalog.com/RoomForImprovements/decorate-small-spaces-christmas/