Every year the Pantone Color Institute reveals a new color ton which becomes the global trend for the season to come. The institute recognizes the importance of color as a strategic asset and has become an authority in color-related design matters. After Serenity and Rose Quartz in 2016 and Greenery in 2017, we're now prepared to become inspired by Ultra Violet which has been designated Pantone color of the year 2018. This is a color with a mysterious, almost mystical character, a color which symbolizes originality, unconventional thinking, creativity and ingenuity. Naturally, we're very excited to explore all the cool ways in which this shade of purple can be introduced in interior designs and decors.
Ultra Violet bathrooms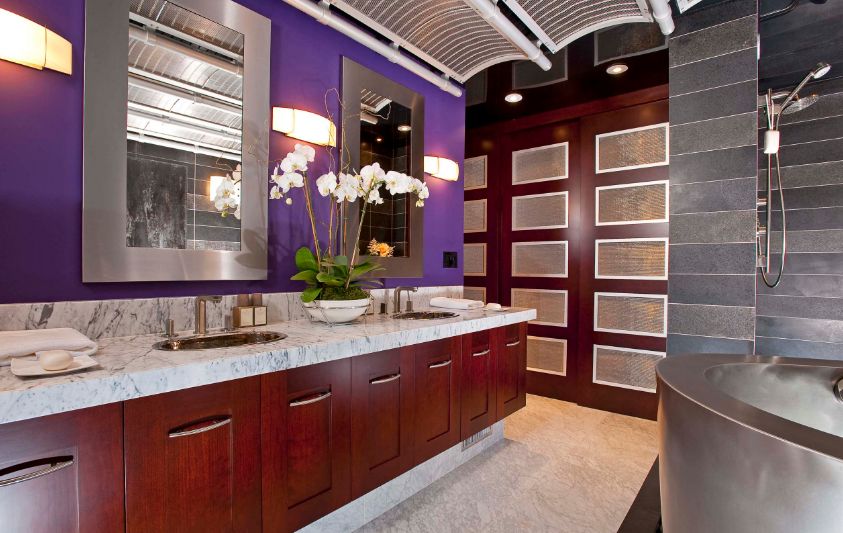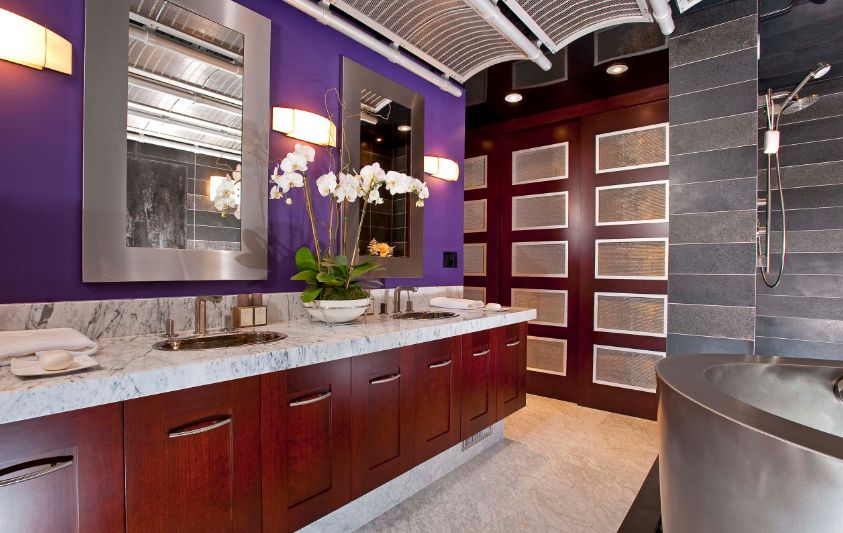 Violet is not a very common color for bathrooms and that's one of the details that make this particular shade of violet so great for this type of space. We mentioned that this color symbolizes non-conformity and this is one of the ways in which you can materialize the concept.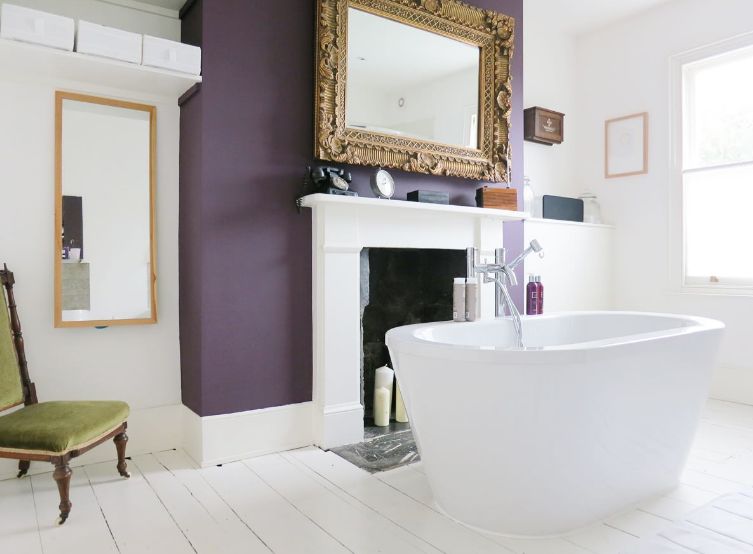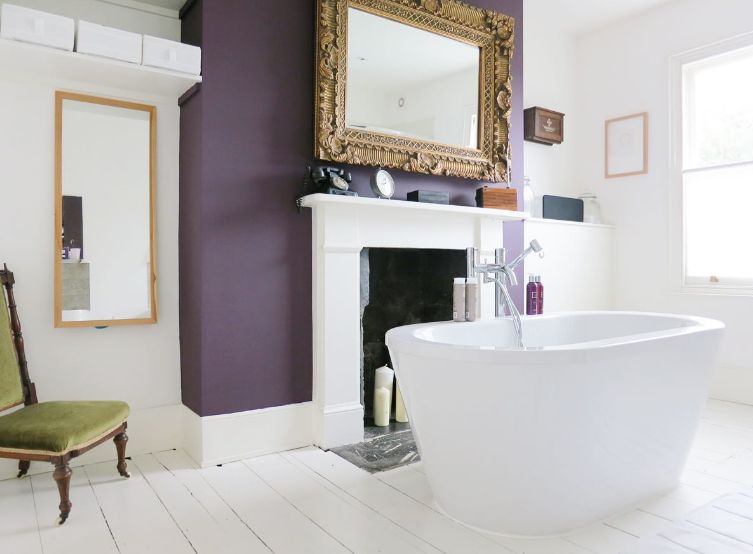 Purple and violet and nuances which were historically associated with royalty as well as with mystical arts and this can inspire a decor characterized by golden, ornate accent features and fantastic decorations. On the other hand, a modern or contemporary bathroom is also likely to blend these elements with an overall minimalism of forms and materials.
Eye-catching accent furniture
Every Pantone color of the year, whatever the year may be, can become the perfect nuance for accent furniture. Ultra Violet is a particularly bold and eye-catching color so it's best to pair it with neutral backdrops and warm wood elements.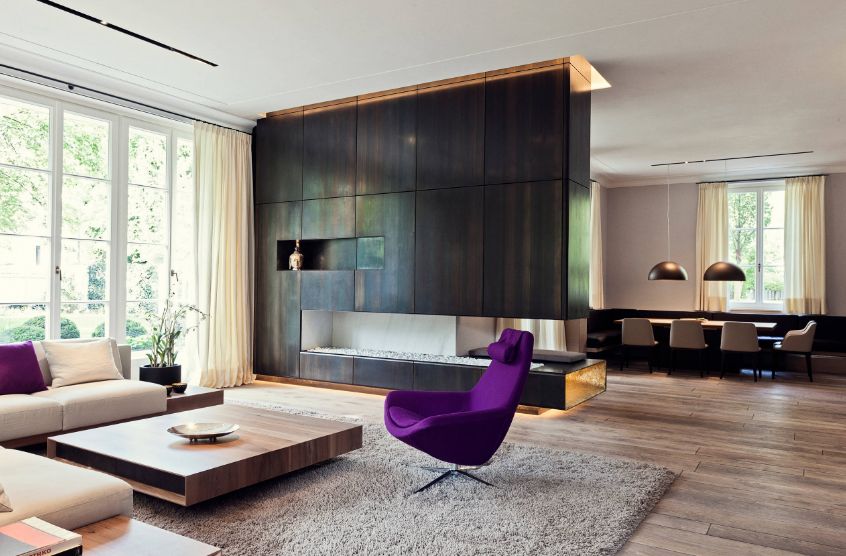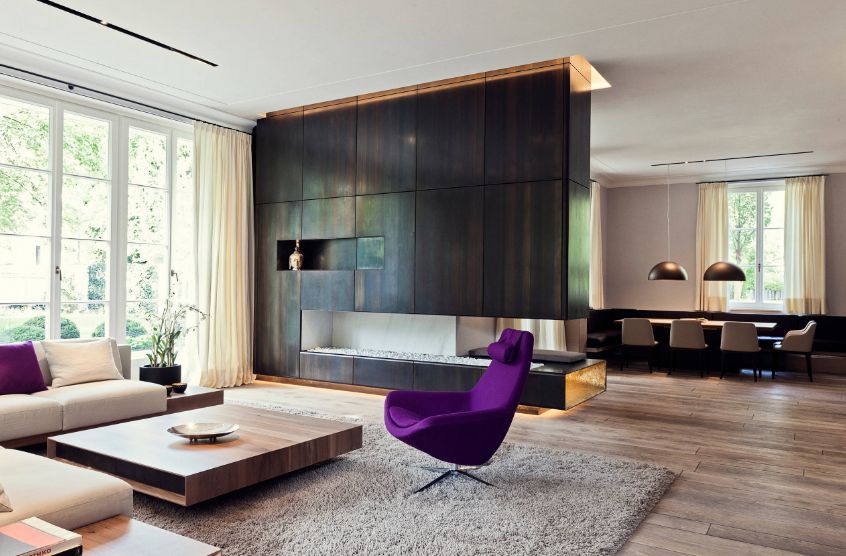 Vibrant bedroom walls
We often encourage people to dare using darker colors on their bedroom walls. They're surprisingly relaxing and not as gloomy as one would think, especially if it's a stylish and enigmatic nuance such as Ultra Violet. You can see an interesting variation of this color used here, in combination with some geometric wall art.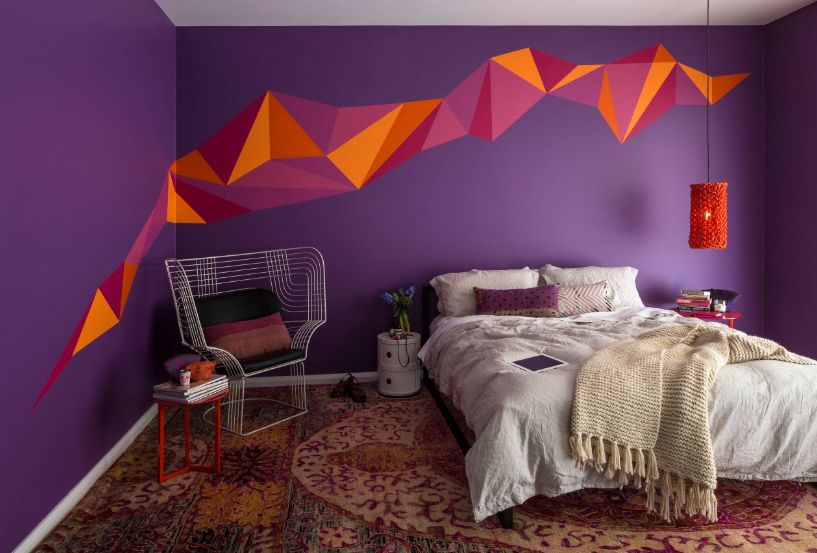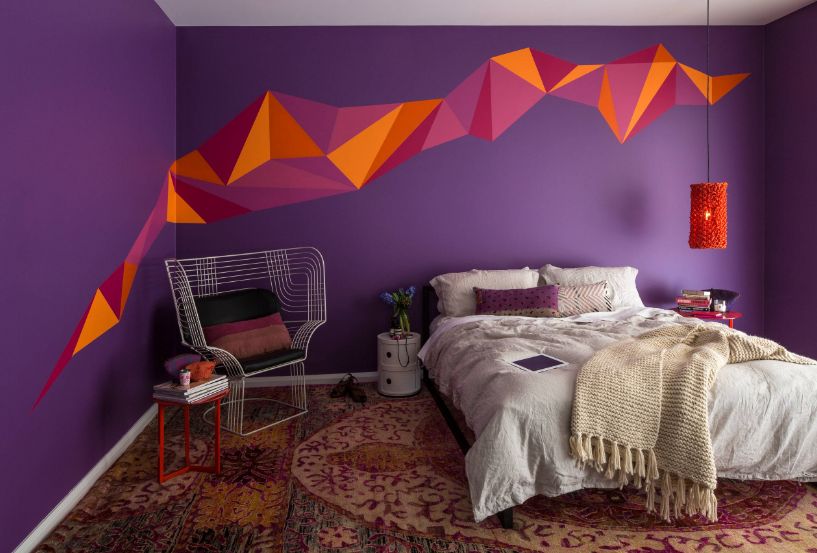 This nuance is pretty different from Ultra Violet but we find it particularly well-suited for a bedroom. It's warm, mysterious and unusual and the fact that it's used on the walls, ceiling, curtains and even some of the furniture gives it a special significance in this particular case.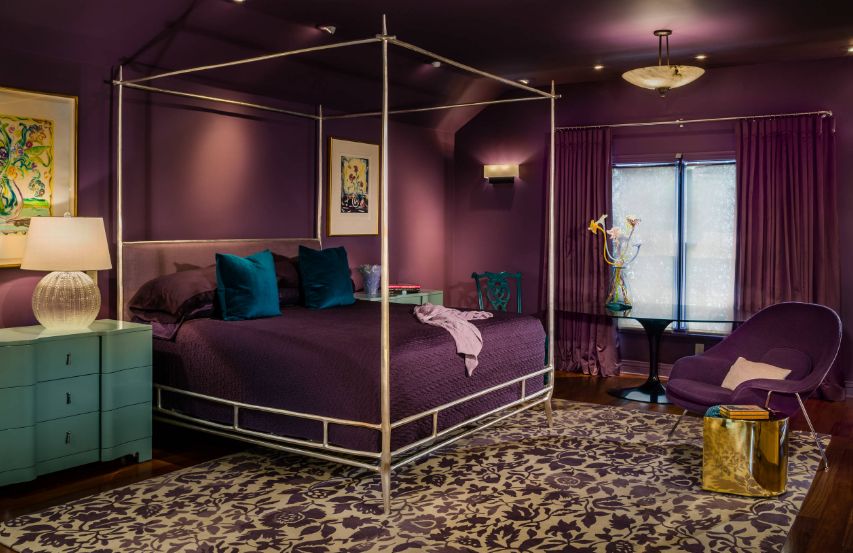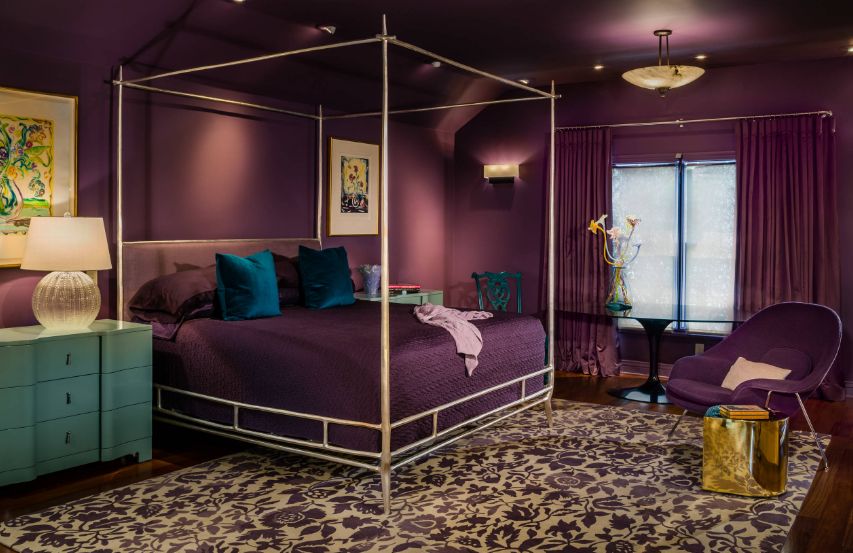 Violet wall and ceiling highlights
A bold and trendy color such as Ultra Violet can turn out to be the perfect nuance with which to highlight architectural features such as a vaulted ceiling, arched entryways or walls. Complement these elements with furniture and decorations which bring out the beauty of the color without stealing the attention and overwhelming the decor.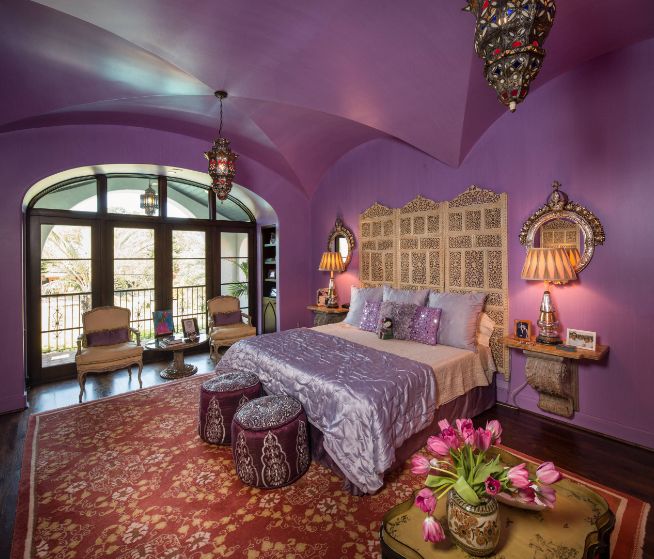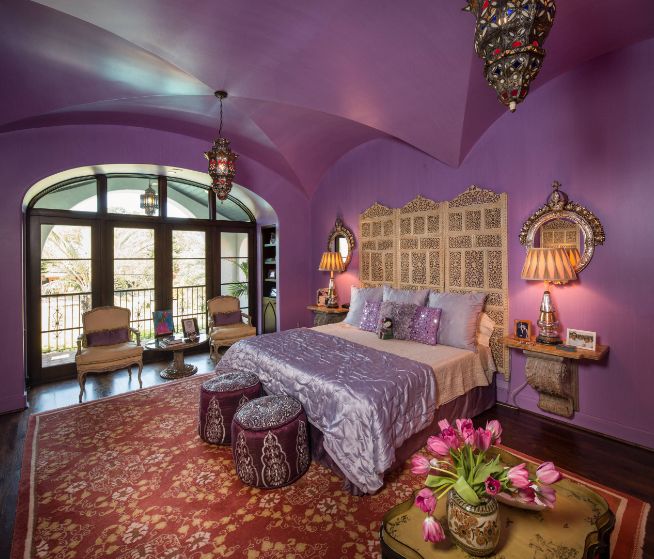 Accent pillows
Accent pillows are great for introducing color to a space. You can pair violet with something neutral such as light grey or with white to get a fresh and elegant combo. It's also often nice to introduce wooden accents to balance out the other materials, colors and textures.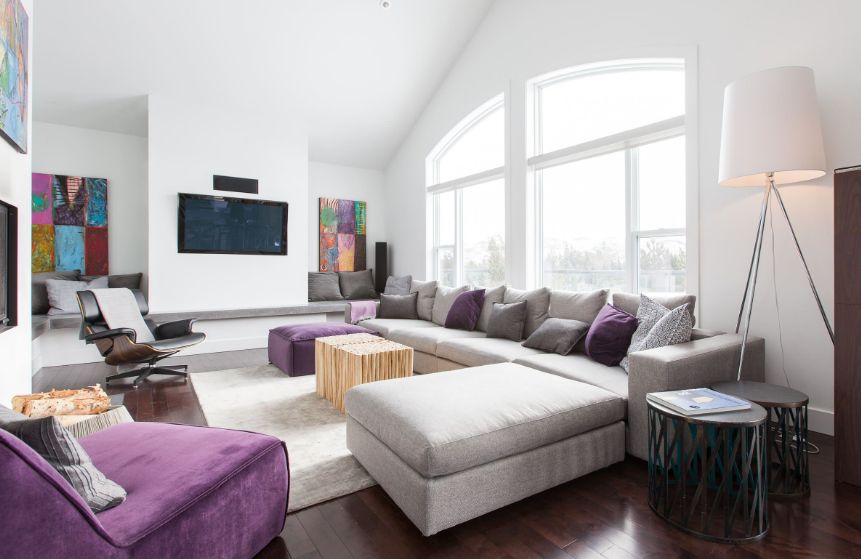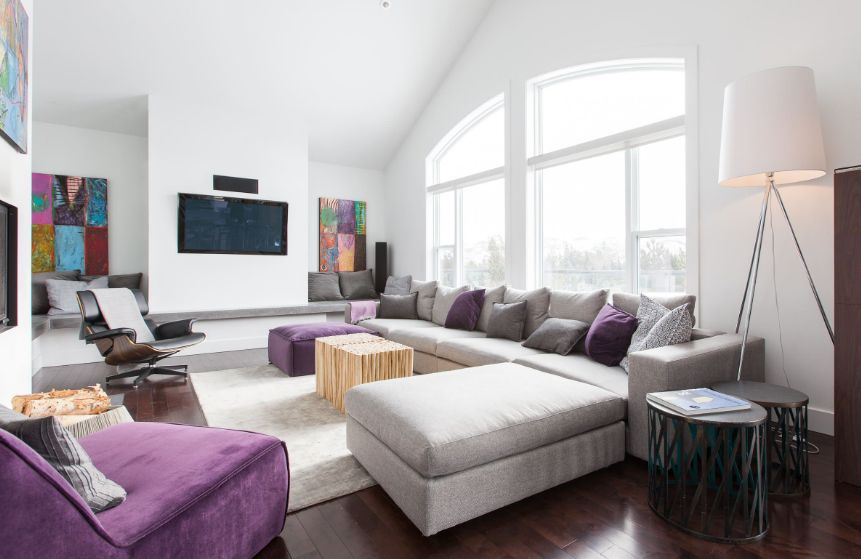 Wallpaper backdrop
Wallpapered walls are stylish focal points and excellent ways of bringing an accent color into a space. A wallpapered bedroom wall, for example, can also serve as a gorgeous backdrop for the bed and headboard.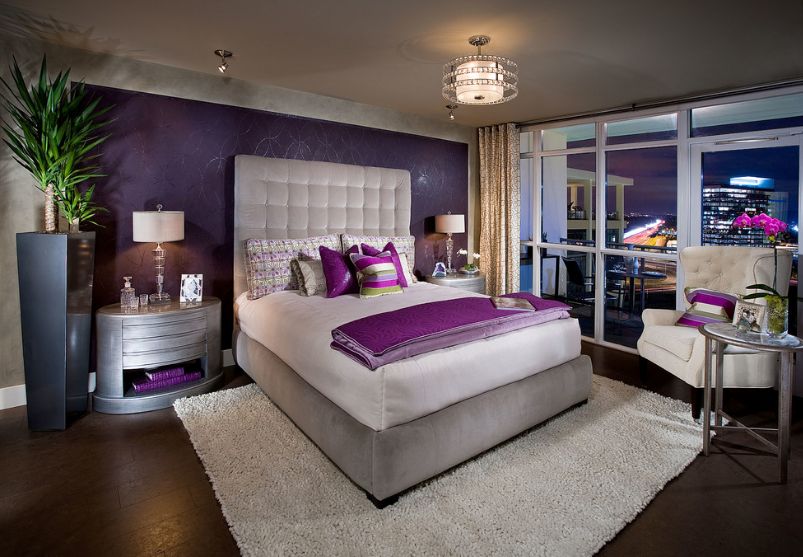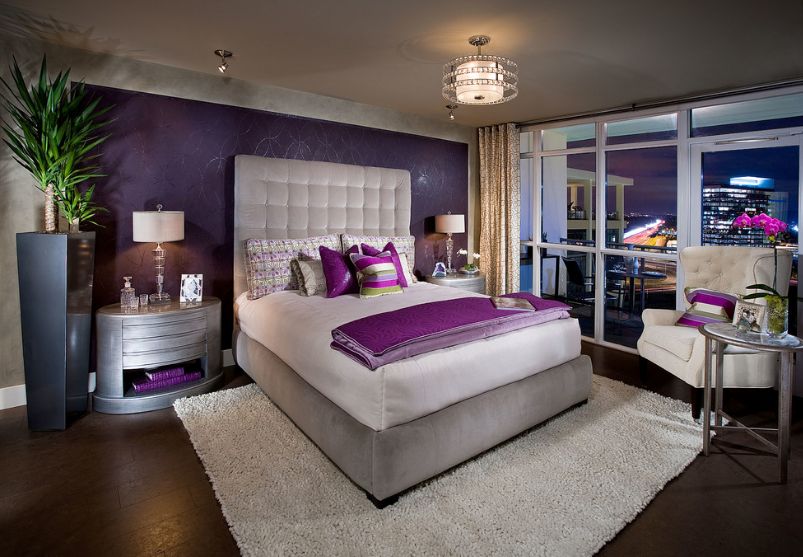 Living room walls with character
Living rooms and accent walls go hand in hand. You can plan the entire space based on that particular wall. A color such as ultra Violet could be paired with a white ceiling, a wooden floor and some furniture in bright nuances like orange and coral or something more neutral like beige or grey.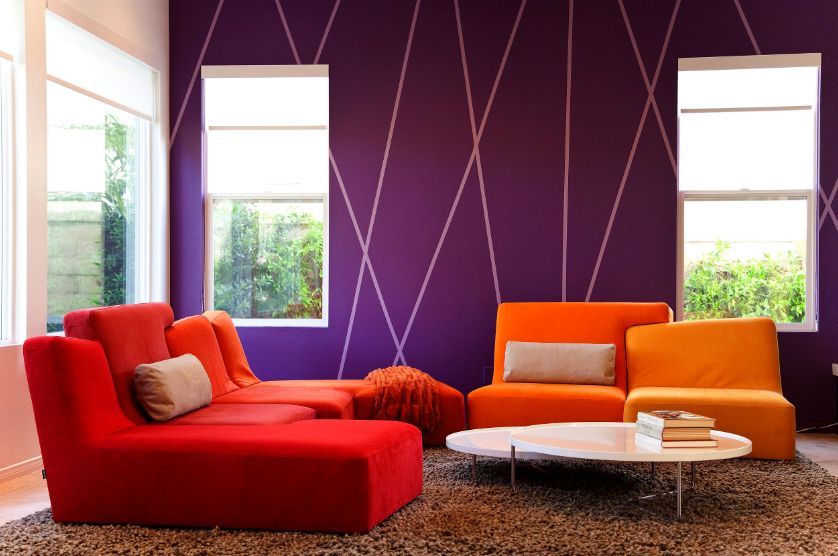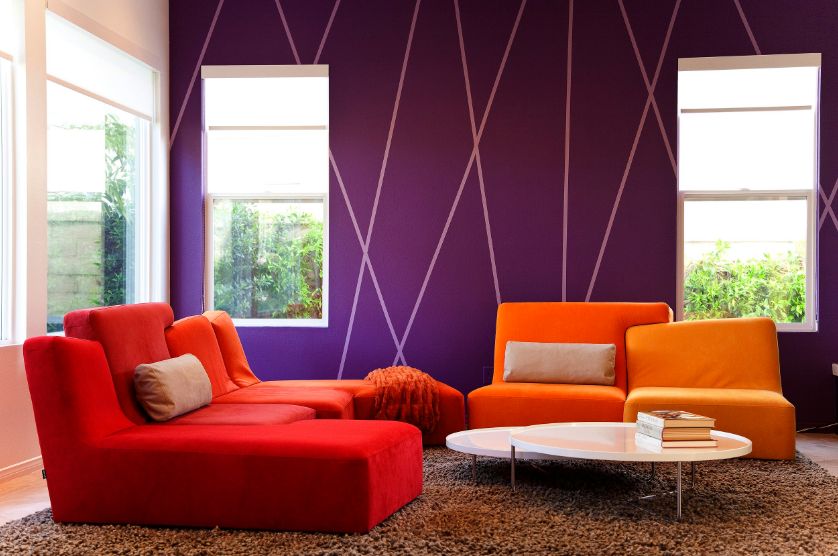 Dining chairs with flair
When it comes to decorating dining rooms, the strategies vary. Some focus on the lighting, making the pendant lamp or the chandelier the focal point of the room. Others keep the furniture and the fixtures simple and use eye-catching wall art to highlight the room. Another strategy is to turn the dining chairs into the most colorful and eye-catching elements of the decor and Ultra Violet is a perfect choice.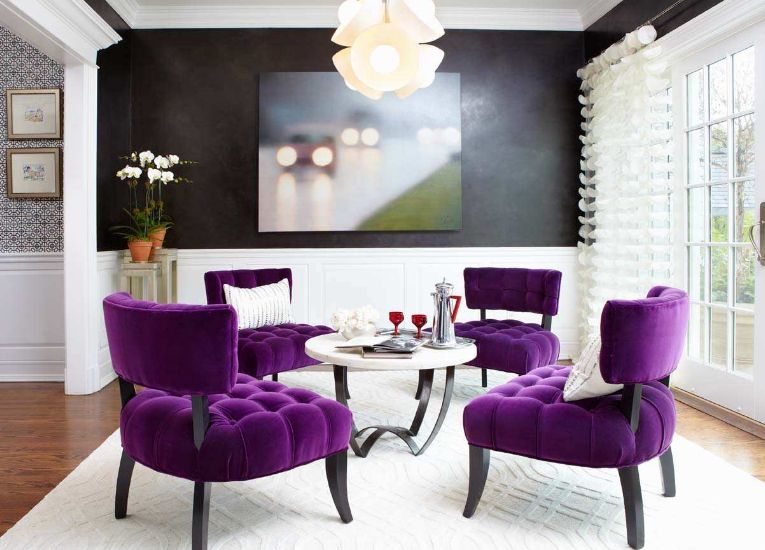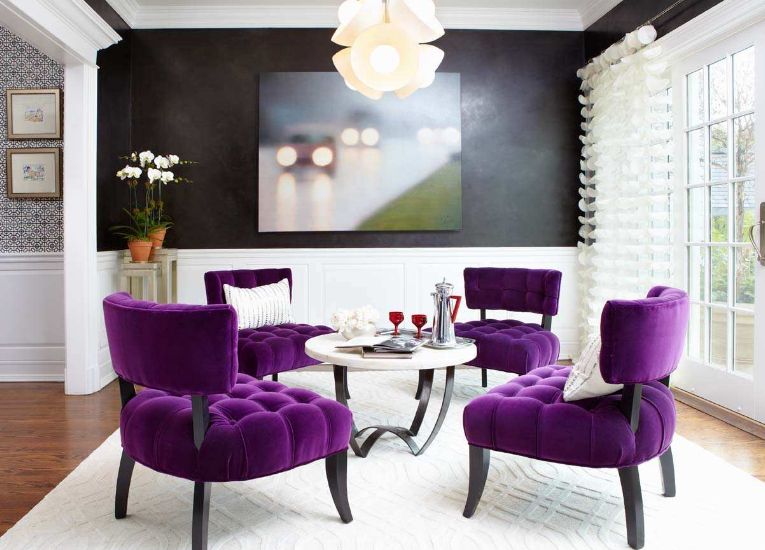 Violet kitchen cabinets
Bring violet into the kitchen to create an unexpected burst of energy without relying on the usual suspects associated with this type of space. Violet is not exactly a common color option for kitchens and you can definitely take advantage of this to create a decor that's special in more than one way.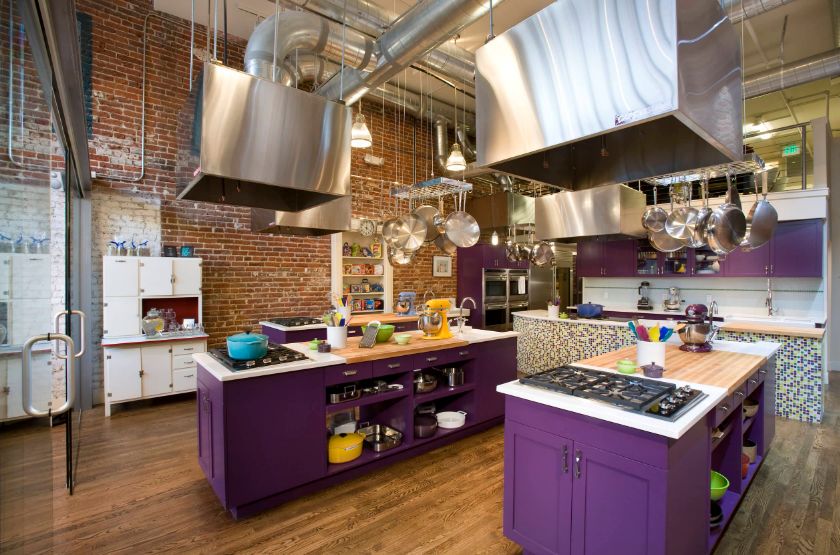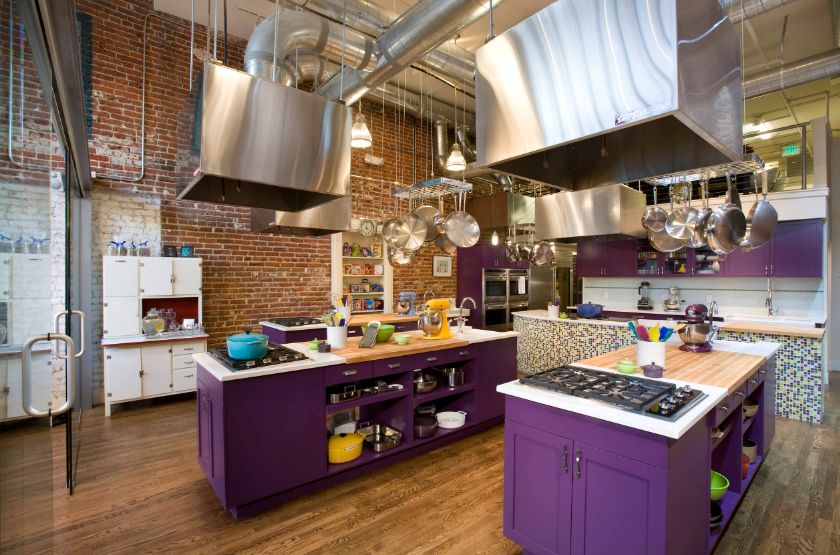 Stylish curtains
The curtains are an important part of a room's decor and can be used as a strategic source of color for the space. Consider Ultra Violet curtains as a way to complement a minimalist room with a toned down chromatic palette and simple and modern furniture. You can reiterate this accent color in other forms as well. For instance, a bedroom's headboard can match the curtains. Colorful artwork can also be an option.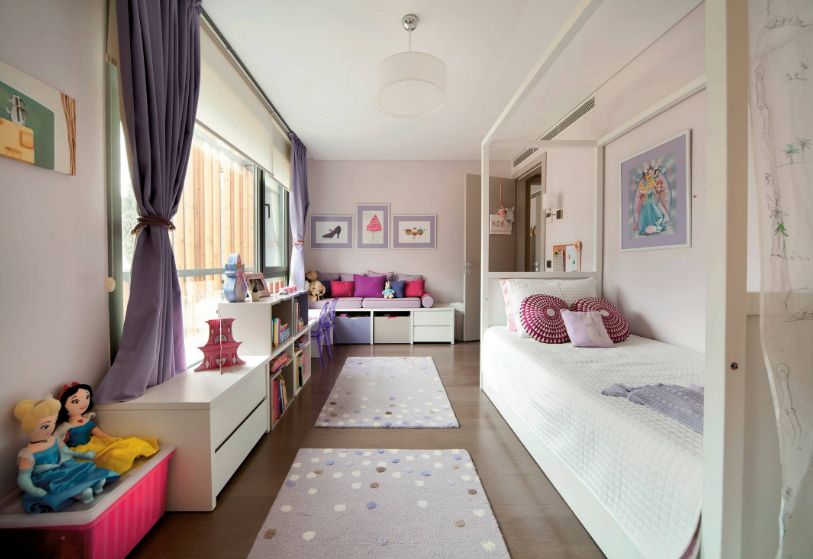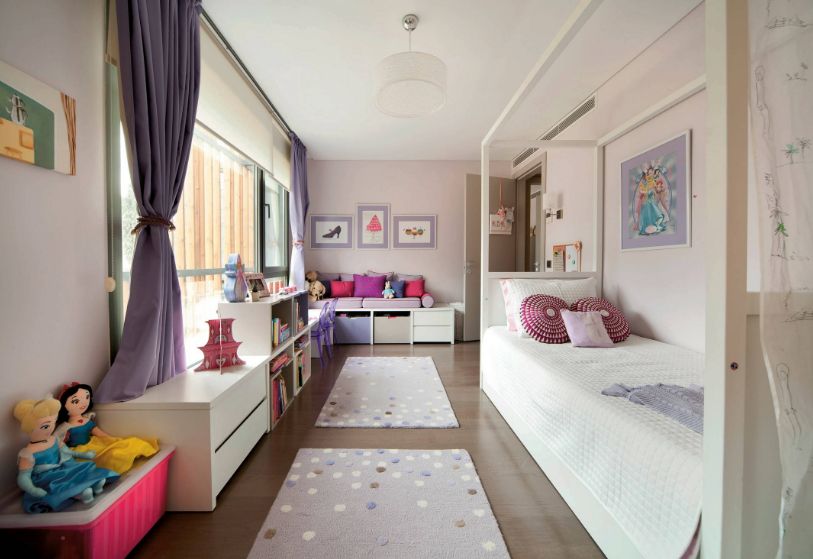 Article source: https://www.homedit.com/ultra-violet-pantone-color-of-2018/