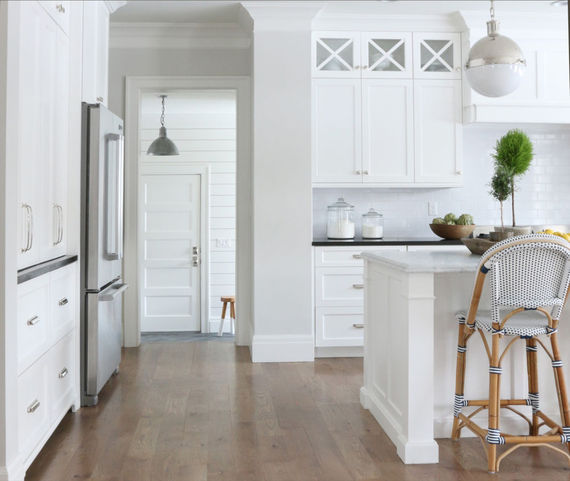 Photography by STUDIO MCGEE
In our opinion, the best kitchens are those that look like the homeowners actually cook! Whether your kitchen is dated, classic, modern, or trendy, styling adds much-appreciated warmth and personality. Nothing beats having friends and family gather in the kitchen to chat and eat, so make it inviting!
We have developed seven simple ingredients for a well-styled kitchen: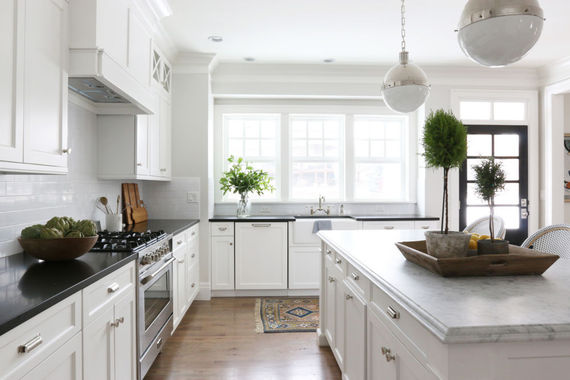 Photography by STUDIO MCGEE
1. Create groupings on your counters to avoid clutter everywhere. This can be achieved by corralling similar items and using trays.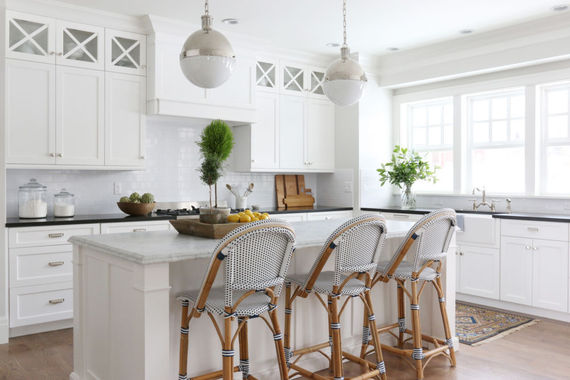 Photography by STUDIO MCGEE
2. Incorporate jars and canisters for additional storage. We use these for everything from storing flour and sugar to making snacks more easily accessible.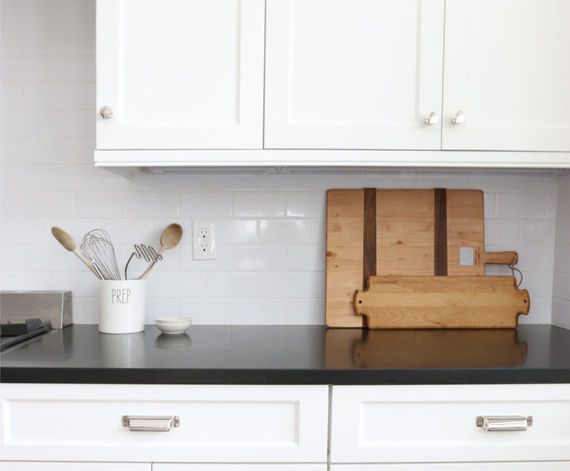 Photography by STUDIO MCGEE
3. Use natural wood tones with cutting boards and bowls to add warmth and character. Whenever we see a good bread board, we pick it up! They look great layered and leaned against the backsplash.
4. Always put a crock for spoons by the stove — it's practical and looks great too!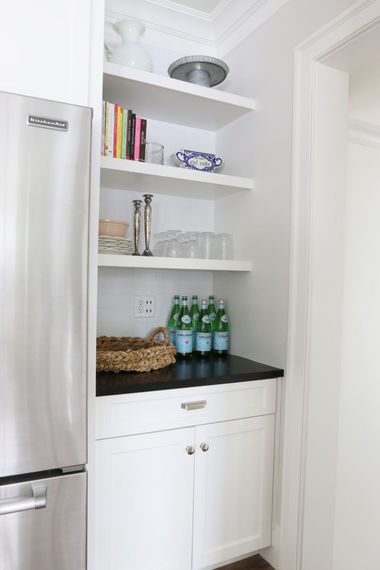 Photography by STUDIO MCGEE
5. Whether you have glass-front cabinets or open shelves, stack plates and line your glasses in rows.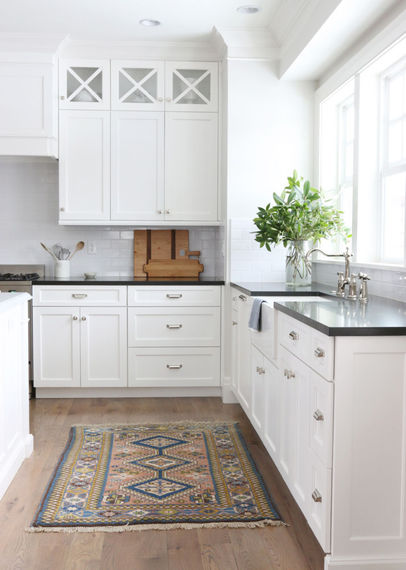 Photography by STUDIO MCGEE
6. Add a rug by the sink. Antique rugs are our favorite look in the kitchen.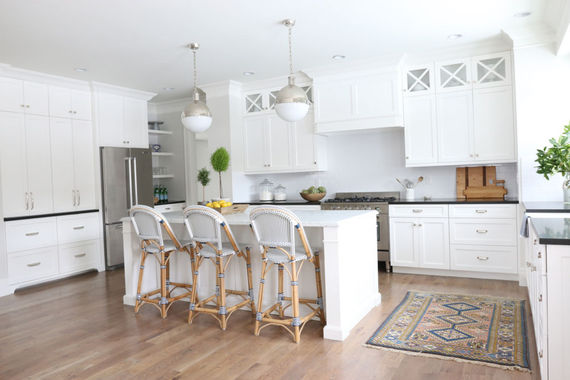 Photography by STUDIO MCGEE
More DIY Home Decor Ideas and Resources
---
---
Article source: https://www.huffingtonpost.com/entry/7-ingredients-for-a-well_b_7232896.html?utm_hp_ref=kitchen-ideas