French designer C. S. Valentin's home base is in Cobble Hill, Brooklyn, but he splits his time among clients in New York, Mexico, and Los Angeles. His NYC outpost—a rental in a prewar building—is more like a test kitchen than a full-time residence. Valentin calls it a "mid-mod wunderkammer" (cabinet of curiosities). "It's a collage of many projects, the cities I've lived in, and what inspires me at the moment," he says. After moving in two years ago, Valentin has come up with inventive solutions to tenant living: He converted the walk-in closet into a pocket-size bedroom, overlaid the kitchen countertops with cork, added a painted backsplash, and used lampshades to cover existing fixtures. Join us for a tour.
More DIY Home Decor Ideas and Resources
---
---
Photography by Jonathan Hokklo for Remodelista.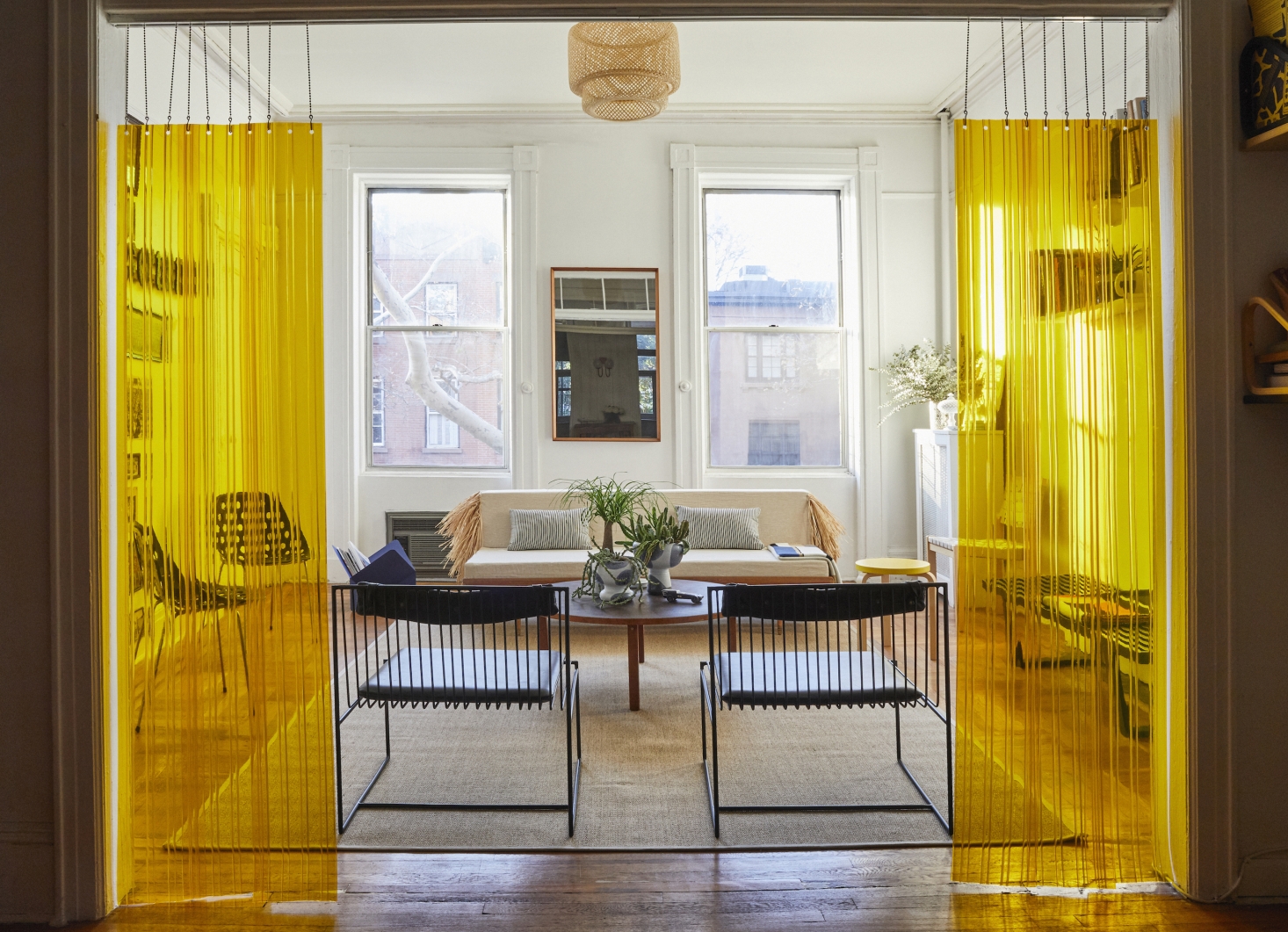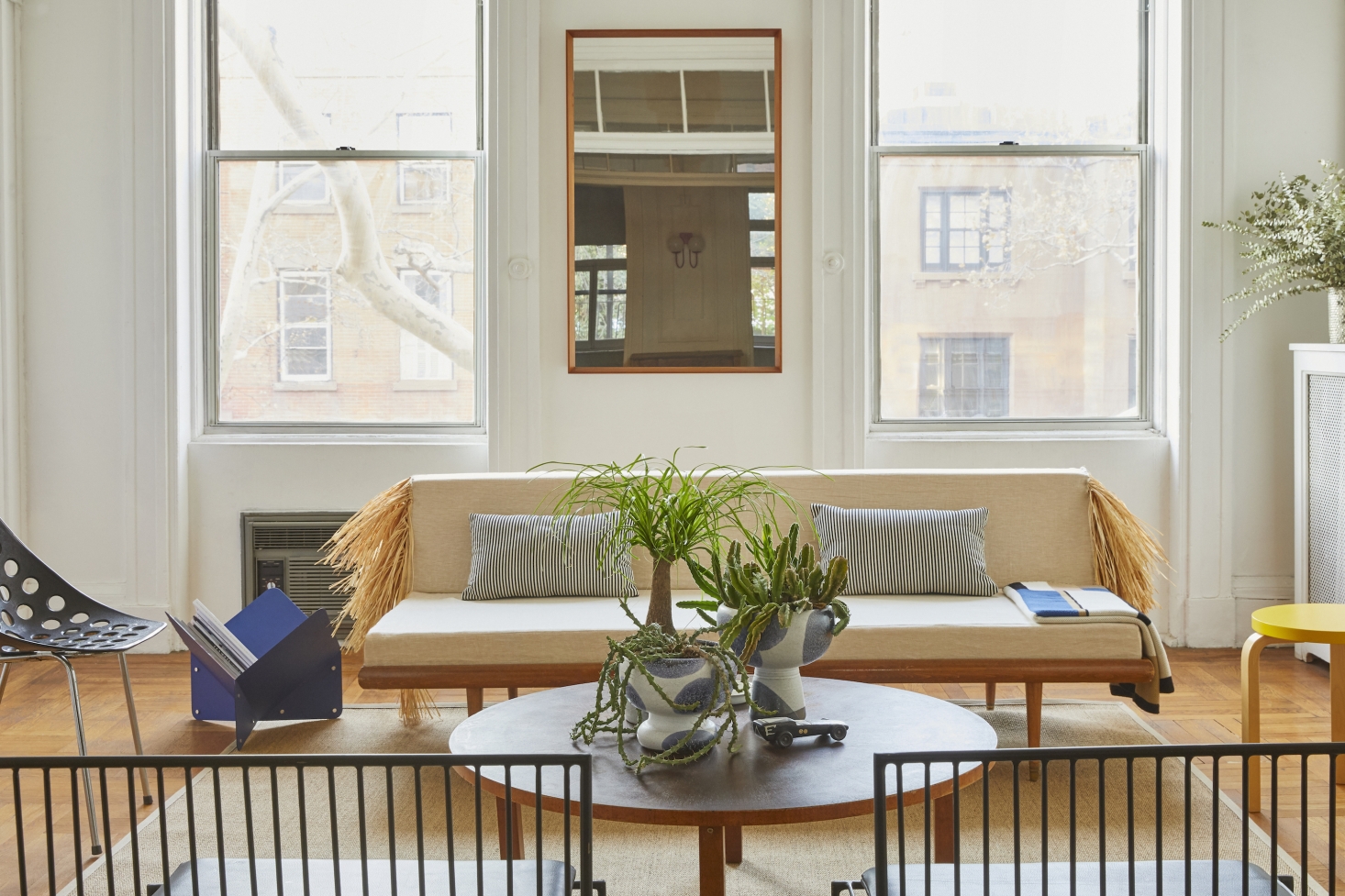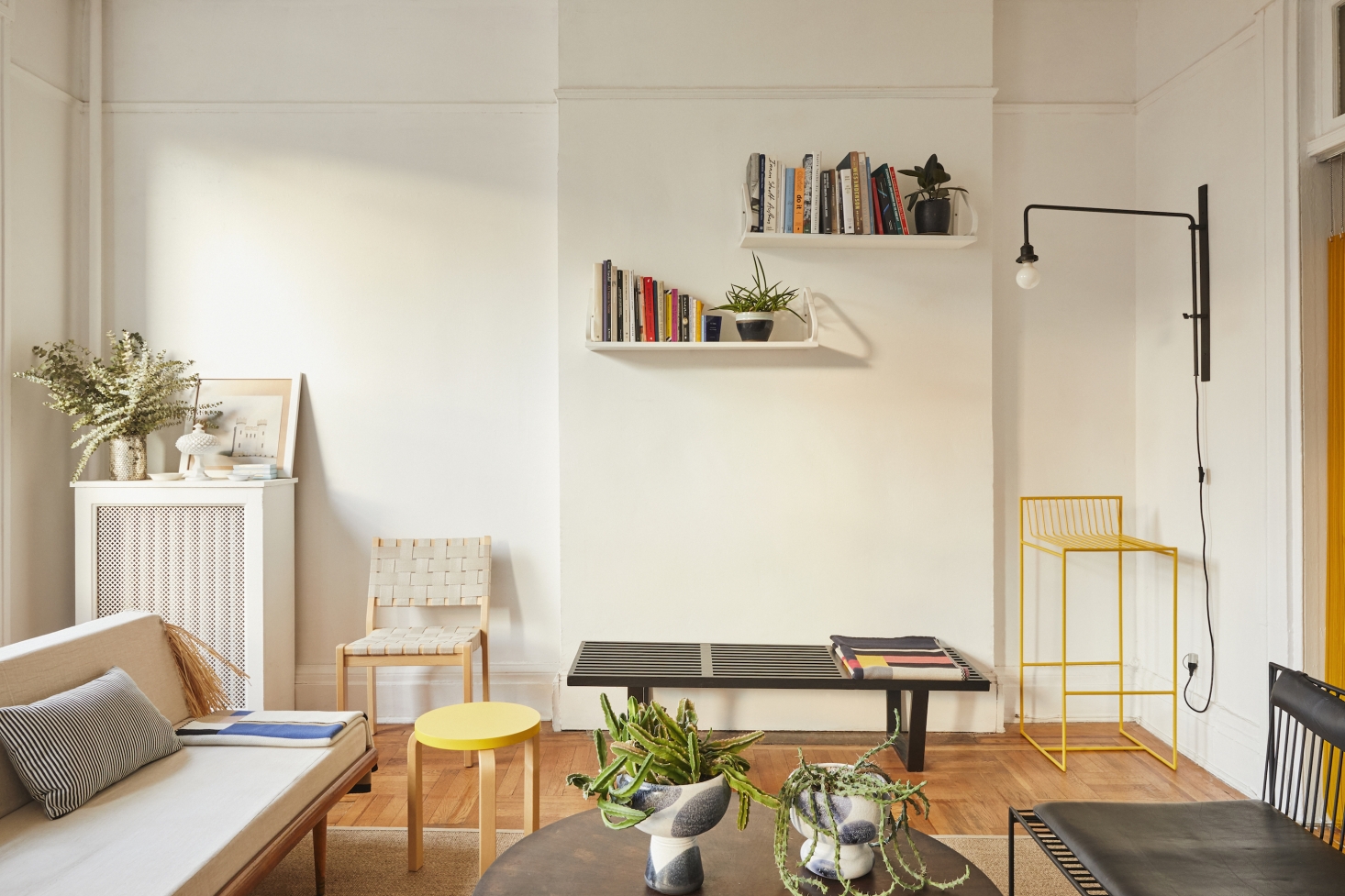 Article source: https://www.remodelista.com/posts/c-s-valentin-apartment-cobble-hill-brooklyn/