Your bedside table is the one space that can become buried under books you've been meaning to read, boring alarm clocks along with remotes, cords and much more. Most side tables just need a few styling tricks, to be transitioned into a more elegant and organized space. Keep scrolling to find our top stylish items to transform your bedside table today.
Alarm clocks are the one item you can't live without, but many are bulky and dated. The Chase Alarm Clock features a modern, sleek design for $24.
Another cool alarm clock is the Wood Grain LED Alarm Clock.  I love the simplicity of this one and it will blend in with any decorations beautifully. You can also leave your alarm clock on your bedside table for a casual look, or mount it above the table for a more put-together look.
Most of the time, bedside tables are a place for your most-used items including phones, watches, remotes and reading materials. This makes it important to keep organization in mind when finessing your bedside tables. Look for decorative trays that double as a style statement and can serve as a space to place all of your small items.
I love the Gold Mirrored Tabletop Tray. This piece is stunning and elegant for just $30. Another great option is the Cole & Grey Wood 2 Piece Tray Set. This would give you the option to have one on each bedside table. Better yet, it's on sale for just $37.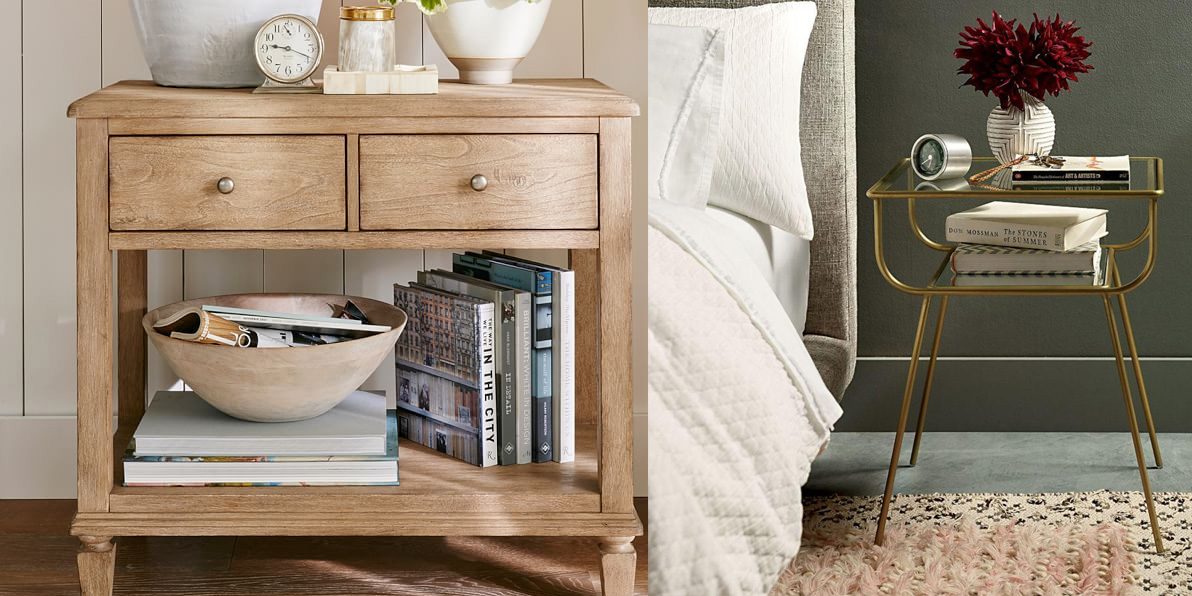 To add a personal touch you can add art or photos. Framed prints will give your stand a more polished and elegant look. Another tip is to add fresh flowers. Not only do they add a pop of color to your nightstand, but it's nice to have something organic in your bedroom. Lastly, lighten up your bedroom space by using candles or lanterns. This will give your space a warm and inviting touch as well as brightening up your room.
Article source: https://9to5toys.com/2018/01/17/bedside-table-decor-ideas/