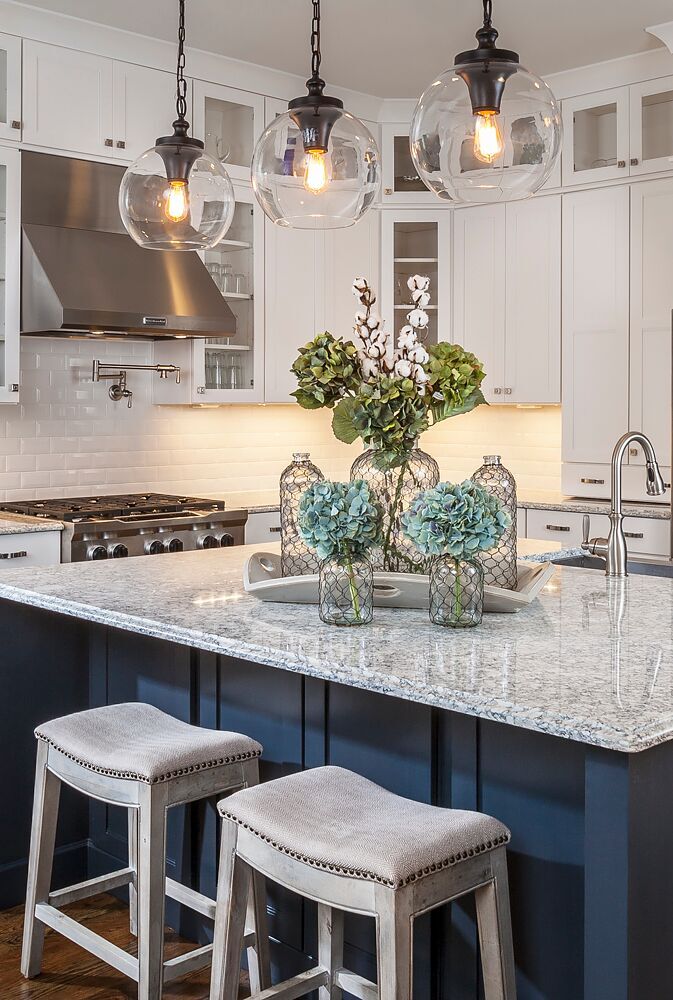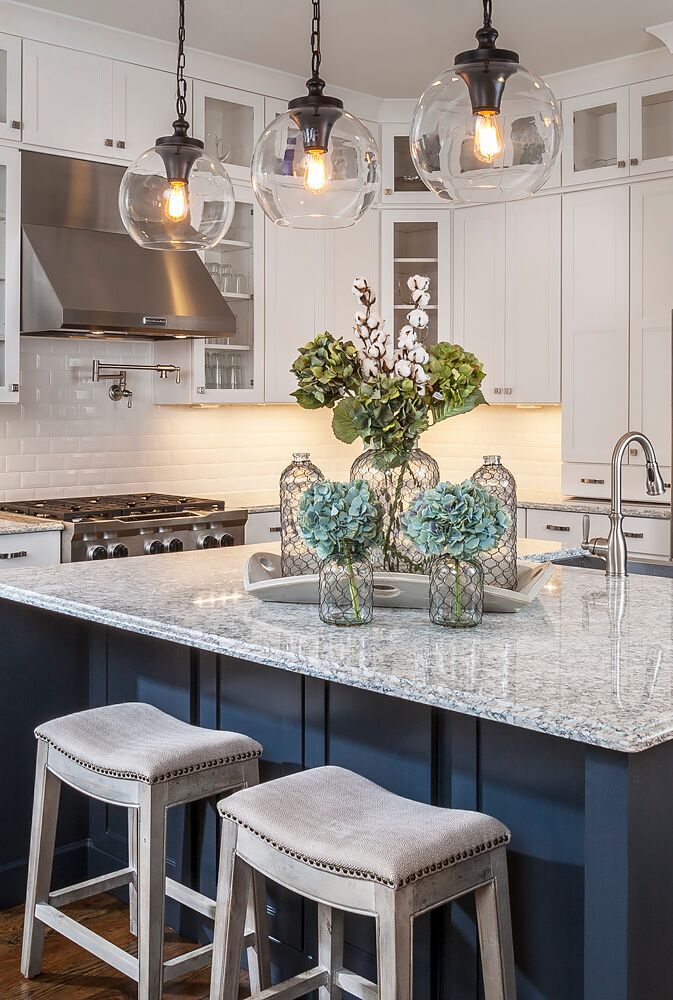 With a beautiful light home with the perfect pop of navy, who isn't envious?! We are seriously obsessed with this gorgeous creation by Lauren Nicole Design! The neutral spaces have small touches of color to create a beautiful home for the couple. We love that this is the perfect mixture of rustic and modern, but still feels comfortable and welcoming. Check out the home below: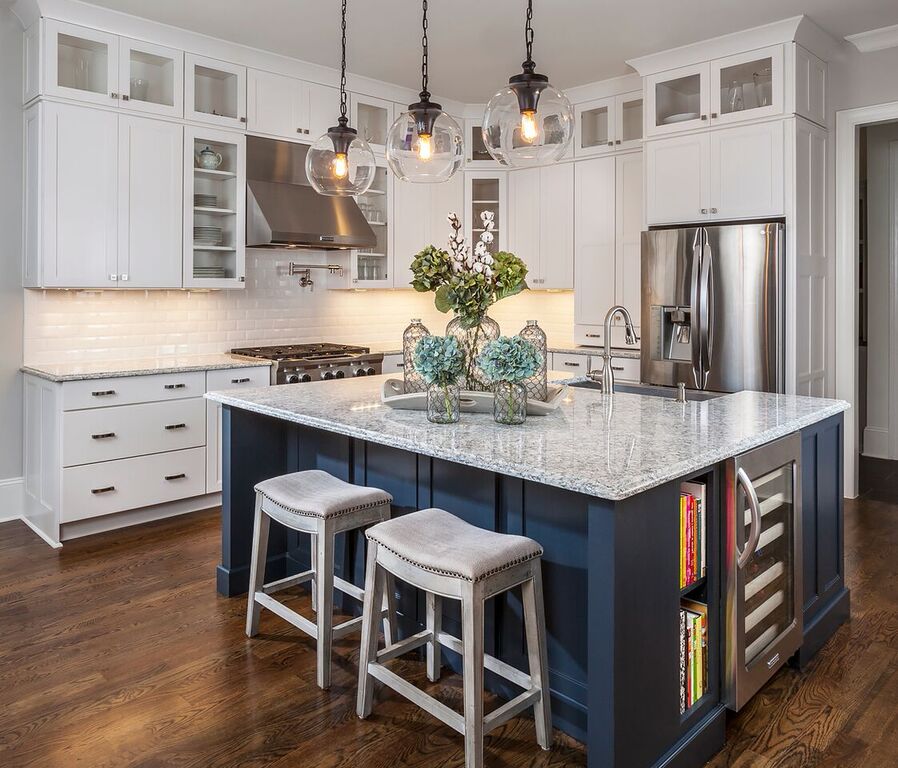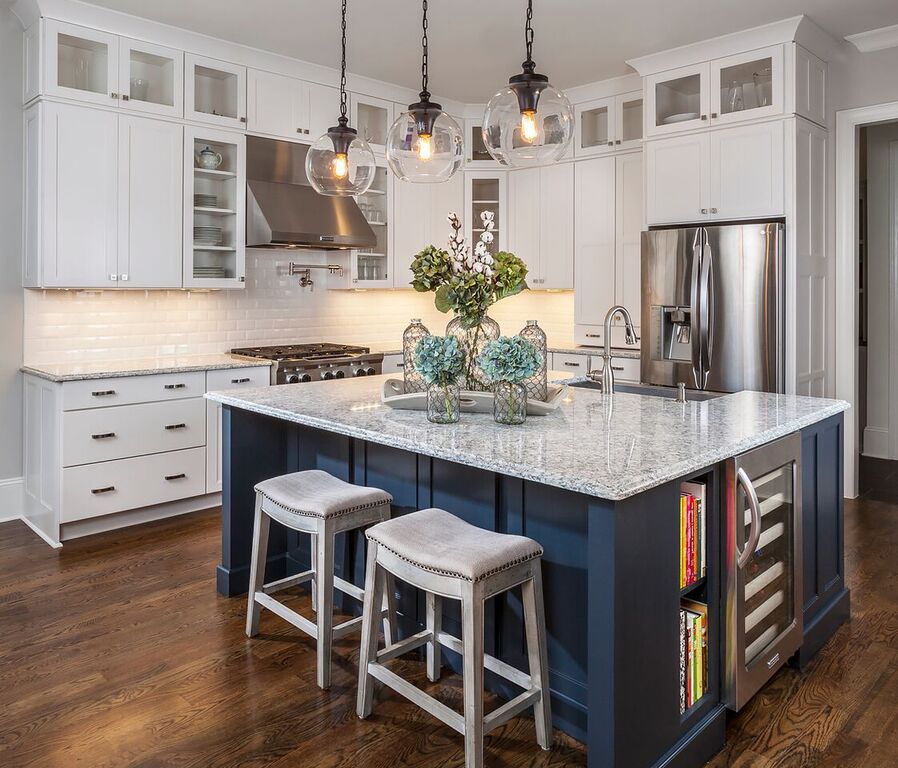 Longview Glenmoor
Longview Glenmoor is a transitional style home located in Charlotte, North Carolina in the beautiful Longview Country Club. The homeowners are two very busy people that travel for work quite a bit. Because they travel so much, they asked Lauren to design with a resort feel but an approachable style so that their friends and family all feel comfortable to truly live in their home. Lauren designed their home to have the look of a sleek and rich resort, all while keeping it functional for their family.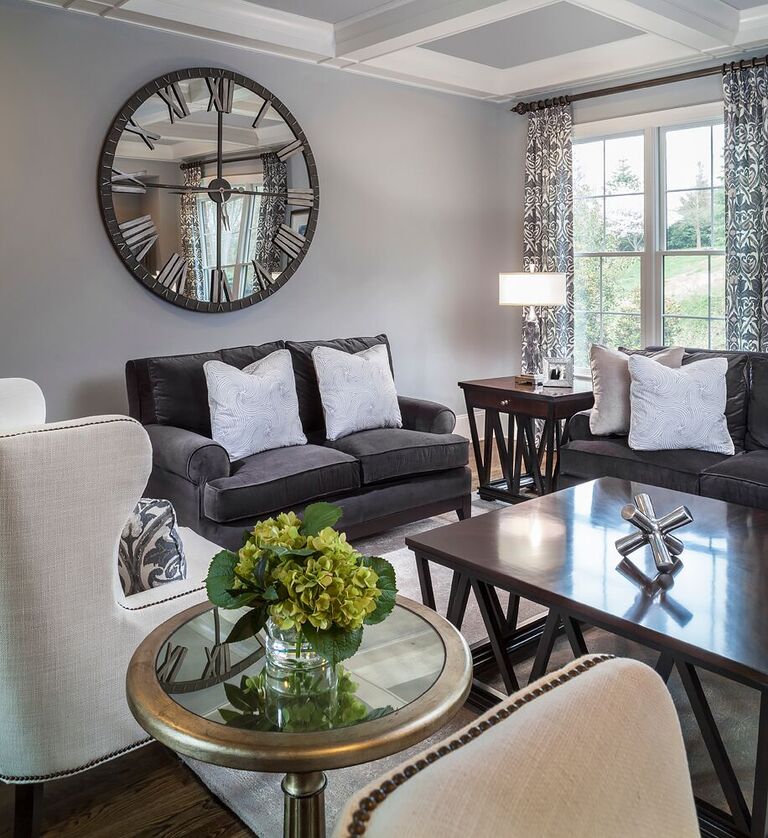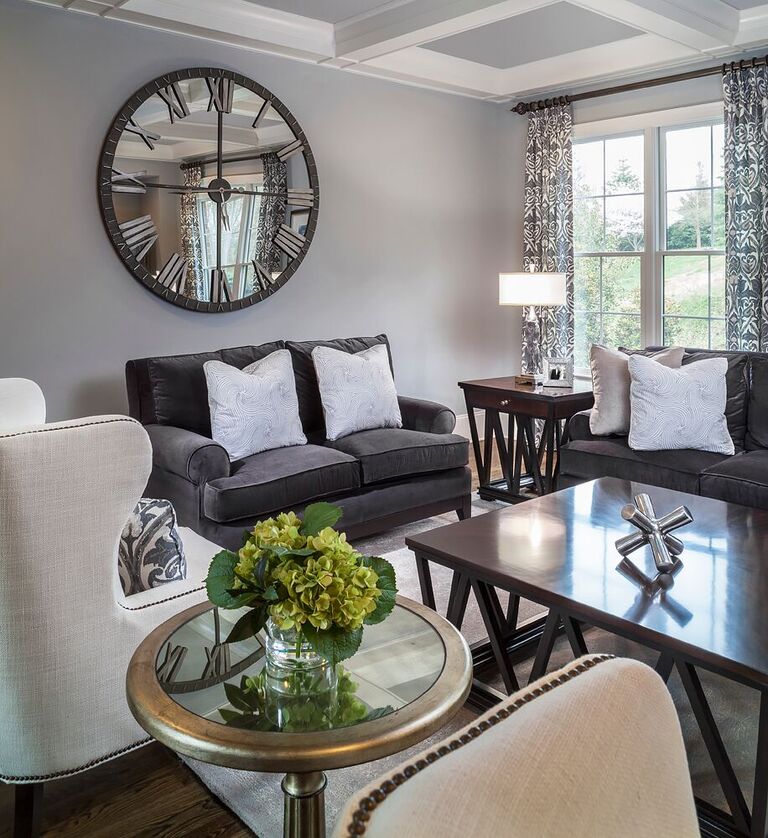 What is it about your business that makes it so unique?
I am a planner, an OCD, Type A, crazy planner, and when that translates to my client's projects they are overjoyed. I love creating a whole room or whole home plan (when possible) for my clients and then we can work towards that goal over time, as they are ready. My clients rave about knowing what the 'big picture' is and having the comfort of working towards the end result at their pace. And in creating that plan the biggest thank you that I receive is when I hear, 'you listened to me!', which still surprises me that this comes as a surprise to my clients but it often does! I really dig into their lifestyles along with their personal styles and combine a tailored look for each family and my clients are always amazed by that. So based on their feedback, I would say my ability to plan and work away at a big picture, all while listening closely to what they need and want sets me apart from other designers.
You are always trying to grow as a designer. Was there anything new that you learned as a result from working on these properties?
This project taught me to 'keep it clean.' These clients really wanted zero fuss in their home. They wanted everything streamlined, clean, sleek but the challenge was to still create warmth and a family friendly home as they have young children and entertain a lot. Therefore, textures, rich wood tones, and a combination of neutrals and warm colors all played important roles in creating a sleek and sophisticated comfortably elegant warm contemporary style in this home. Every job forces me to see things differently and test out a new concept and combine different elements and that is why I love going to work everyday.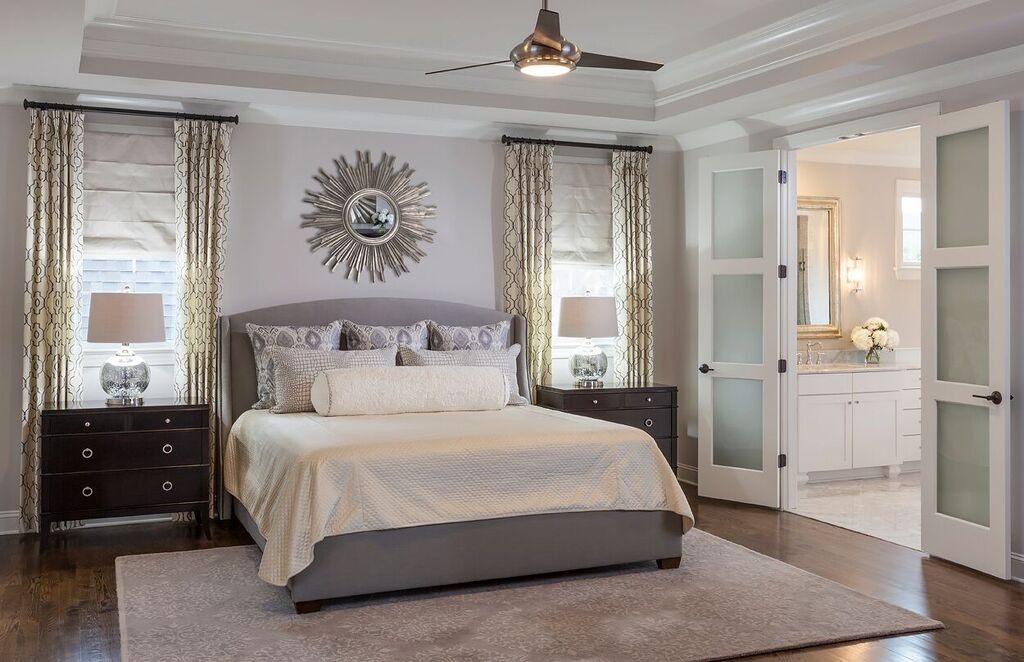 Is there any one thing that you love to incorporate into each home you design?  And if so, where in these homes could we look for it?
I love adding a touch of greenery in every room. it brings life to the space! Now, I have only a faint touch of a green thumb and a lot of my clients are busy with family and or work life so real plants are not always feasible. But a fresh bouquet of flowers is always a welcome statement! In most every room that I design I love using faux florals, hydrangeas in particular, as they are my favorite flower. They are flirtatious and full yet light and crisp at the same time. You will see me use white, blue and green hydrangea bundles in each room of this feature and in many other rooms in my portfolio.
What were some of the challenges you faced after decorating these homes?
The main challenge of this project was creating a resort/luxe style while maintaining the durability needed for two young children and lots of entertaining. The living room is what you first see when you walk into this home so it needed to say hello with a 'wow' but still hold up to lots of use over time. So I selected durable fabrics and comfortable seating styles with a large cocktail table that everyone can reach. And you can never have enough storage so we added large shelving units that my clients display personal items on but also use for storing their many many books and memorabilia from their travels. In the master suite we kept it very clean and resort like but it is still a welcoming and warm space. Their kitchen was made to cook in as this family loves to cook and bake but also to serve their friends and family so the large square island was the perfect design for them. The kitchen is not huge but it is a working kitchen that functions perfectly for their needs. And while the all white and grey kitchen can sometimes feel too cold for some, this rich navy island warmed it right up. So it is possible to have a sleek style in your home while keeping it warm and inviting and best of all, functional!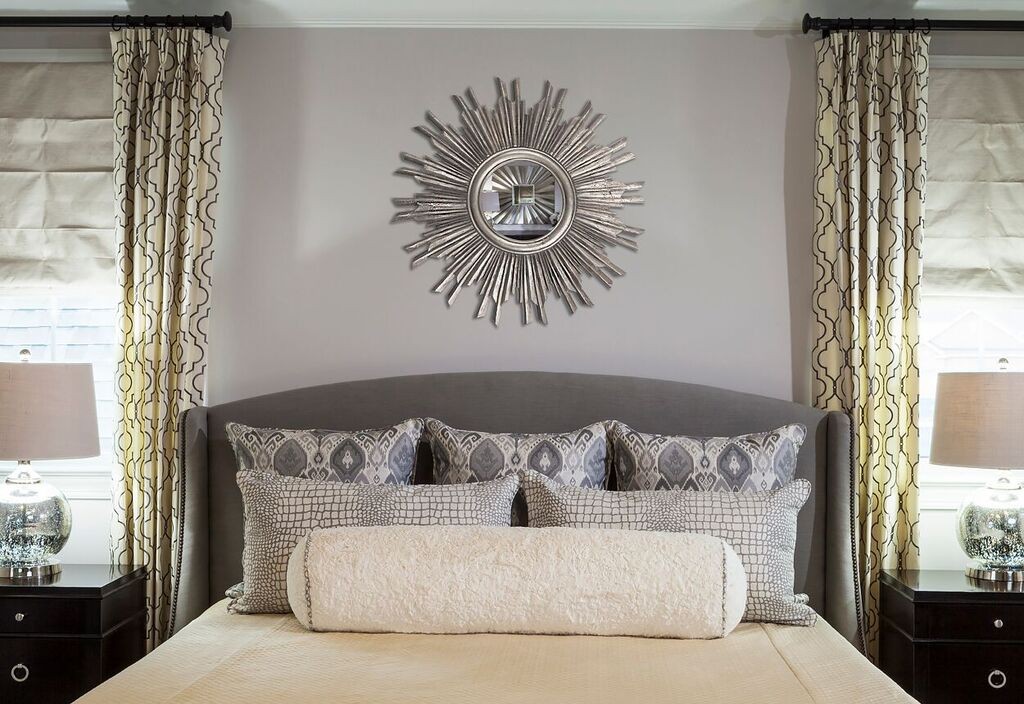 How do you get a feel for the style your clients are looking for in their homes?
I like to play a design detective when I first meet with a client. This may freak out my current and future clients but I observe their wardrobe to determine their personal style as that is often in line with their design style. I ask a ton of questions and I don't even need a ton of info back to glean what I need to from them to get a glimpse into their brains. And today with Houzz and Pinterest it is like a digital window into their design dreams, which is fabulous! Now those are insights to take and break down into what parts of those pinned spaces that they like as those can be an overwhelming sites for clients to be perusing but they are certainly helpful references and starting points. I also must learn about how they live in a space. Are there kids, pets, family, friends, what ages, what genders, who does what in the space, what are the traffic patterns, etc. Learning how a room functions, or needs to function, is equally important as figuring out what it needs to look like. Aside from install day, this is my favorite part of the design process.
Can you give us an overall design feel you were really trying to achieve for each of these properties?
I wanted to give this home a classically elegant feel that was current and comfortable and my clients are, most importantly, pleased with the end result. With the use of rich textures like the slate velvet in the living room to the Sunbrella fabric with a shimmer on the master suite upholstered headboard to the dark wood tones in both spaces and the warm navy kitchen island, colors and textures make this home luxurious while the lines and styling keep it sleek and sophisticated. The warmth keeps the home comfortable for entertaining and for their young children, which makes this home not only a style success but a lifestyle success.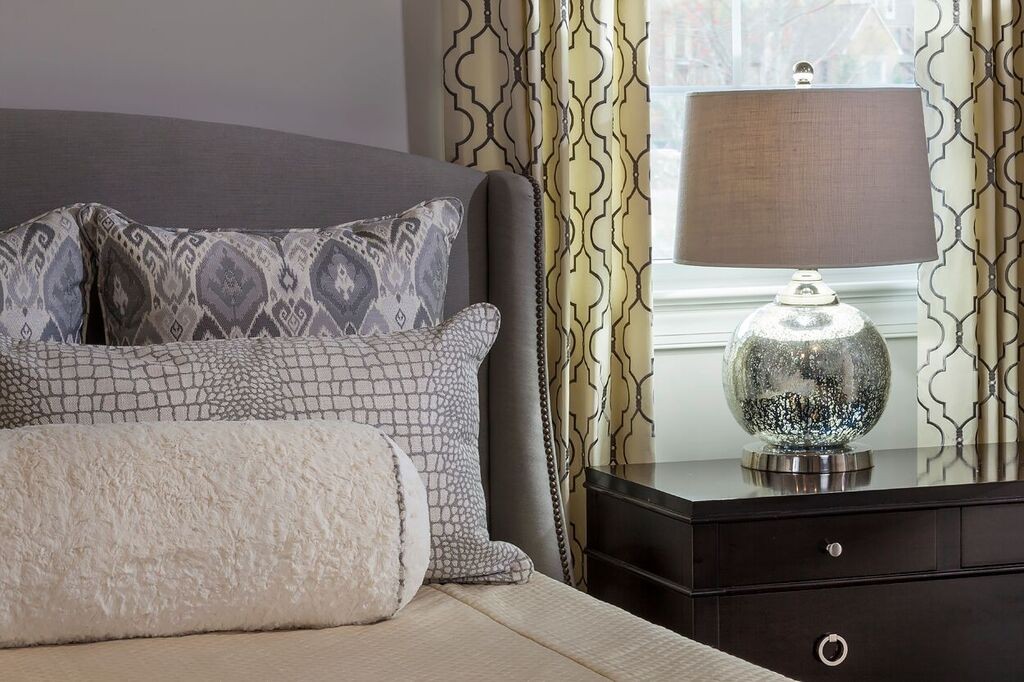 How would you describe your personal interior design style?
I am a horse girl. When I was 6 I took my first riding lesson and it quickly became my whole world. Today, the reality of the adult world…work, kids, a city boy husband, all make my farm life just a dream. Therefore I carry it out in my own personal design style. But I do still love a touch of glam and glitter so I like to call my own style, rustic luxe. For example, in my dining room I have a traditional damask wallpaper, a forged iron with wood bead chandelier and a large french canvas with oversized nailhead trim featuring two old english horses in a pastoral setting. I think you should surround yourself with what makes you smile and that style may not fit into one precise category, which is okay, but how you combine your loves is most important. Use precision and calculations to bring your loves together successfully. I would live in an old barn if I could but for now I will be happy with my farm animal art work, cool rustic accessories all combined with luxe upgrades like my linen chesterfield sofa and oversize mercury glass lamps. With two little girls comfort and function are key but this Mama also needs some rustic luxe in her life!
What does the timeline look like to completely redesign the interior of a home, like these?
This home was a new custom build and when I started working with my clients they were in the framing stage. I helped guide all of their material selections, such as cabinetry, countertops, flooring, paint colors and my favorite category–lighting! And at the same time we were designing each room as well. We worked together for about 6 months to get the home completed including the finishing touches, such as art work and accessories. It was a labor of love to see their dreams built among these walls and to have helped bring to life their vision was truly my pleasure and a lot of fun along the way!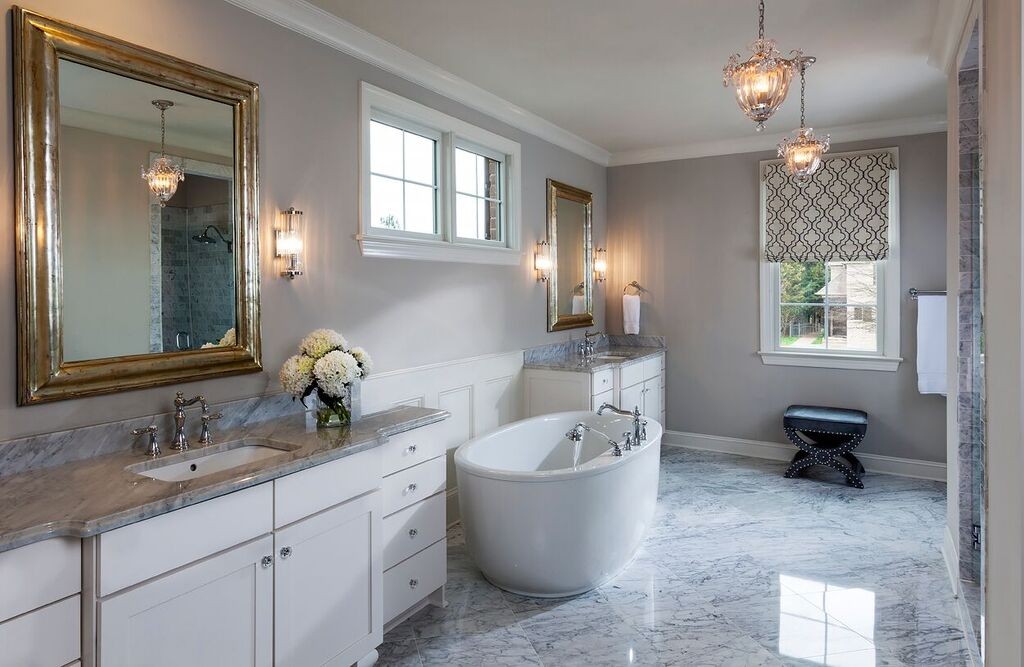 What has been your biggest inspiration for Lauren Nicole Designs?
My family inspires me every day to work hard and put in the long hours that owning your own business requires. I love being a Mom to two little girls and watching them find their own style and how they are becoming little creators themselves is huge motivation to forge ahead everyday. My 5 year old, Finley, has recently started drawing my patterns for my fabrics and has constructed me the most adorable little hand bags! She even drew a rendering of her room down to the crystal detail on her headboard! And Campbell's love and laughter and warm hugs when I come home are just what this working Mom needs. My design inspiration comes from all over the place! I am inspired simply by a walk on the trail with my family…nature has the most beautiful colors, textures and sounds that any designer could ask for. But I am constantly learning from the incredible talents of other artists and forever trying to learn new things, even if it is just a small styling take away. Our industry is an ever changing world so it takes an evolving perspective to stay fresh and current for my clients. And while that may seem like an exhausting effort at times, how much fun it is to constantly create and bring life to rooms and happiness to homeowners who now find joy in their own spaces. They too inspire me everyday.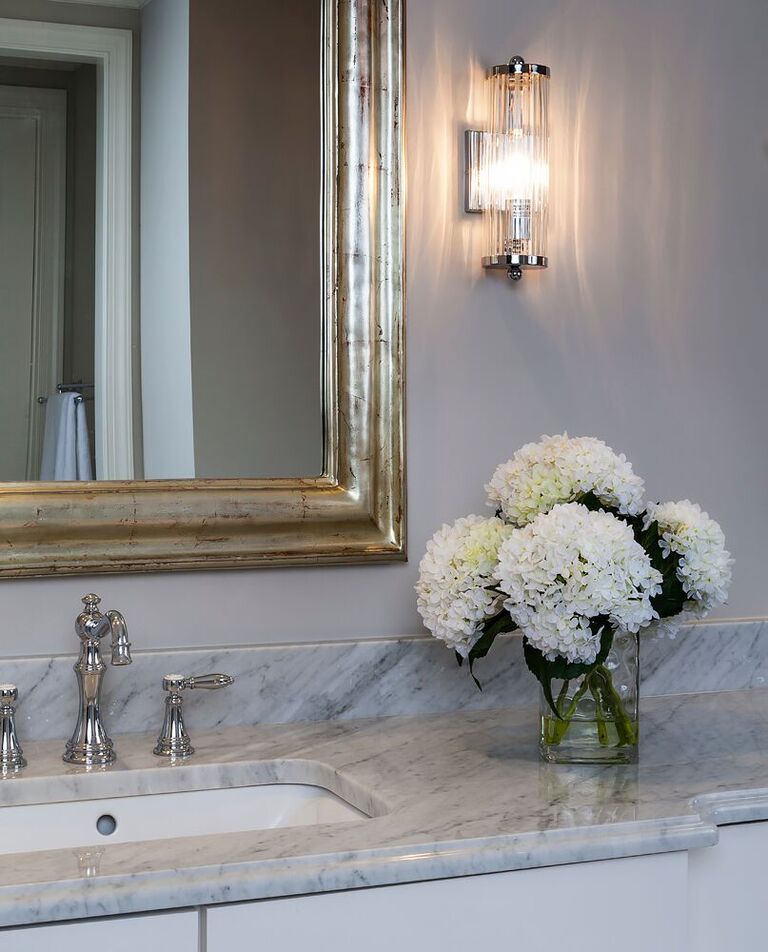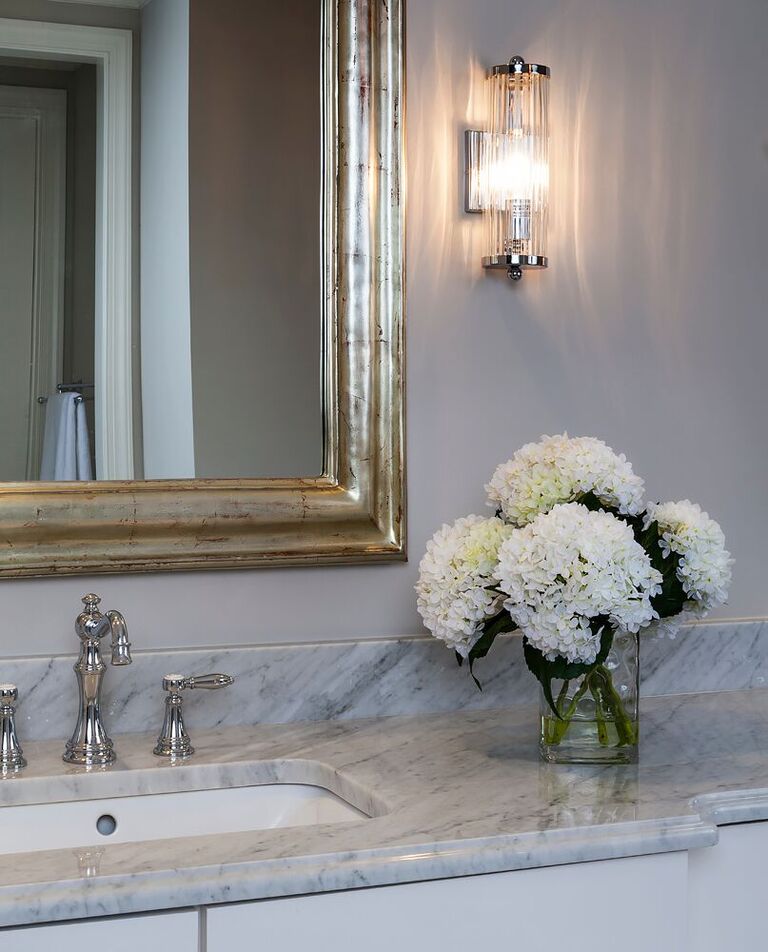 How do you see your business growing for years to come?
I love looking forward and am constantly planning my next big feat in my mind. I plan to continue to grow my portfolio by working with new and of course my fabulous repeat clients to create beautifully functional spaces in their homes. But I have big dreams such as a video series, a book….I love to write….possibly a line of fabric inspired by my Finley. I am 33 and feel like I have many more design challenges to tackle and I am beyond excited just thinking about all of the possibilities that are in my future. I just hope that y'all will follow along with me!
Photography for Best Friends For Frosting by: D Randolph Foulds Photography
More DIY Home Decor Ideas and Resources
---
---
Article source: http://bestfriendsforfrosting.com/2016/03/gorgeous-modern-home-with-lauren-nicole-designs/