Sharing more of my Spring decoration today! My present schedule doesn't permit for much me time to play with my decor (and by not much me time I suggest no me time) so it took me longer than usual to pull everything together. The good news is that all of my decoration works excellent for summer too so I'm good to go until Fall!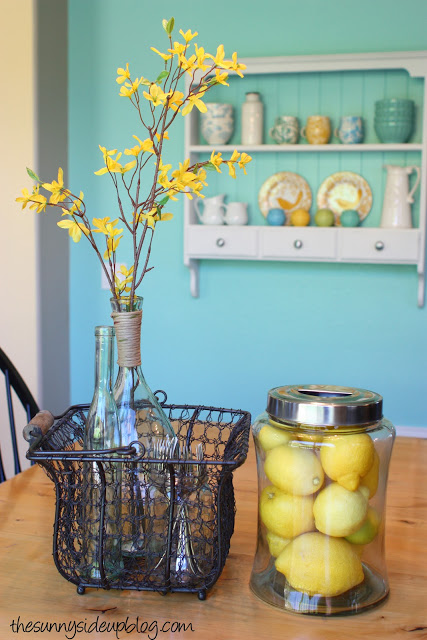 Some of my inspiration photos had silverware inside of jars so I tossed some forks in the mason container. I simply believe it looks so cool. And my ladies believe it's so cool to grab a fork for supper out of the basket.( It's the little things.) My lemon tree was rupturing as normal and I LIKE to have lemons in my house this time of year. I tossed some in a clear jar I've had for years and likewise included some to the bottom of my fruit basket. They smell so excellent!.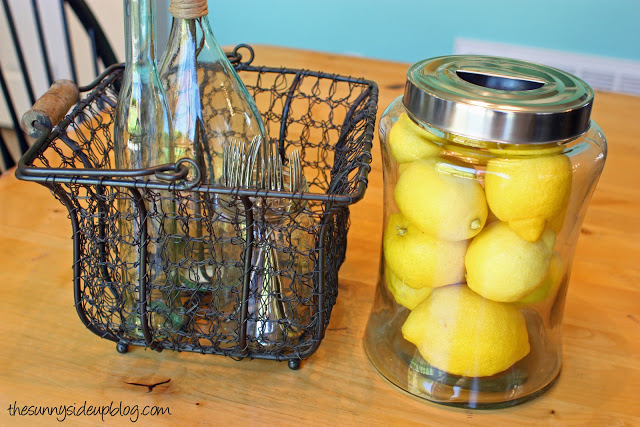 I particularly like the method the yellow flowers and lemons coordinate so well with all of the other yellow throughout my home. There is a lot of yellow going on around here.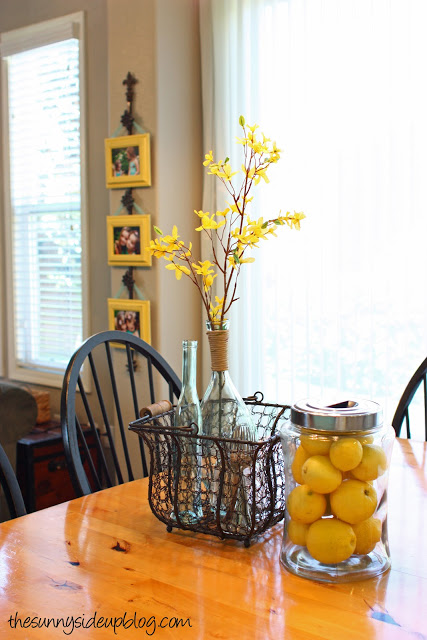 Oh what's that? More lemons? Don't mind if I do. :-RRB- When we consulted with our landscape designer the very first thing I informed him was that I wanted lemon trees. When we first moved here, I will miss out on the little tree in our present yard that we planted. It has grown a lot. Kind of like us.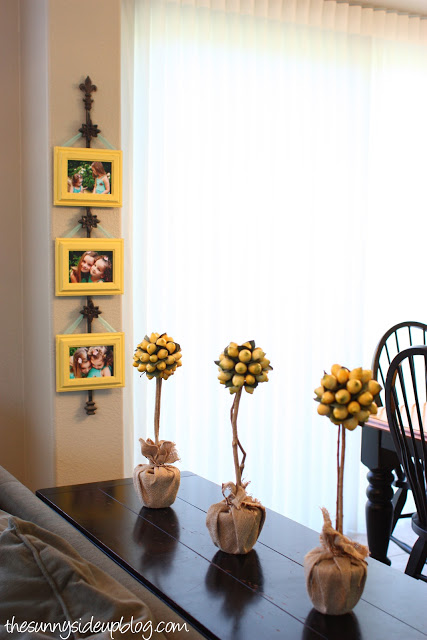 So I have actually mentioned prior to how OVER my sofas I am. I'm holding out to purchase new sofas for the new house. Considering that I'm stuck to these for another year I bought some new pillows that deal with the green but also incorporate the yellow.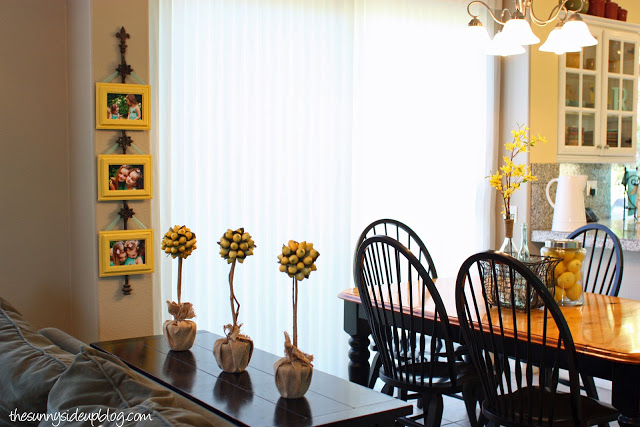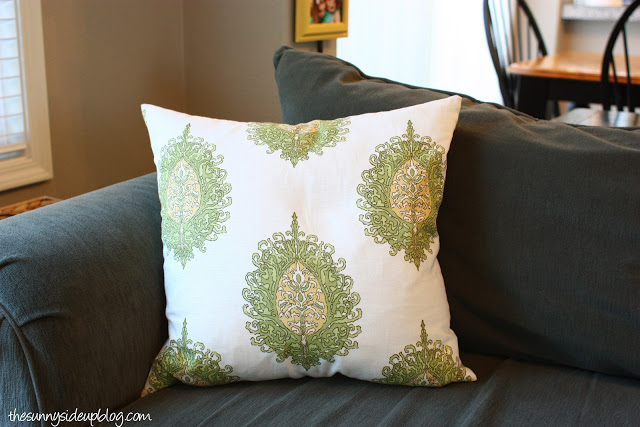 Every time I look at these couches I consider that song from Sesame Street.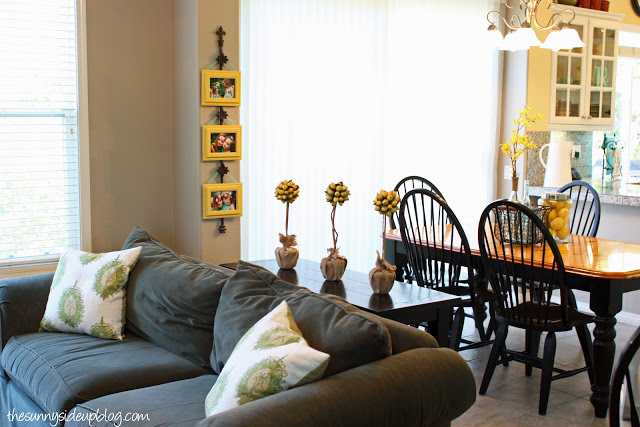 Article source: http://www.thesunnysideupblog.com/2012/05/more-spring-decor.html