Mitchell Parker, Houzz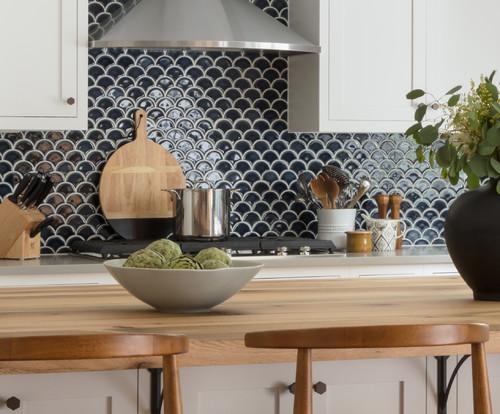 1. Fish-scale-patterned backsplash. Here's a feature that's popping up a lot lately: fish-scale-patterned backsplashes. The look is a big departure from subway tile, offering more movement and playfulness, but still has a certain elegance and a classic feel.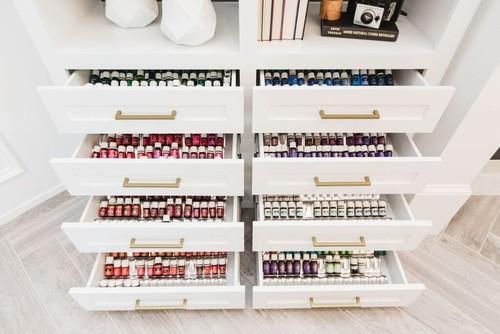 2. Dedicated storage. If you've got a collection, nothing beats custom storage dedicated to organizing and displaying your items. Spending a little extra time, attention and money with a designer and cabinetmaker to maximize space, function and accessibility will help you take care of your collection and give you peace of mind. Here, a collection of essential oils in a home office gets special treatment.
3. Rug in the kitchen. Here's another feature that I feel like I've been seeing a lot more of lately: a rug in the kitchen. Perhaps it dovetails with the trend of white kitchen cabinets as a way to bring add warmth and color. It also helps add softness underfoot.
Go for busy patterns like those of classic kilims, shown here, to help hide spills.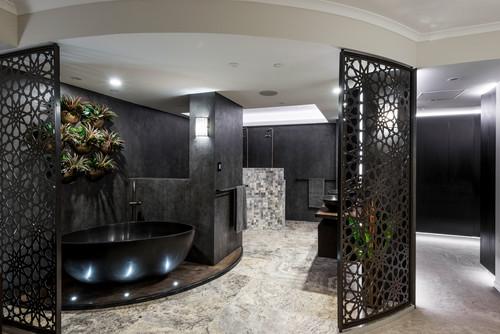 4. Design as an experience. I often think about how Frank Lloyd Wright was fascinated with how someone approaches a home and reaches its front door. You never just walk right up to the door; you wind and turn and experience various structures, views, materials and more as the home unfolds and reveals itself.
It's something worth considering and applying to any room in your home, if you have the space for it. Looking at this elegant black bathroom that Becky Harris has profiled this week, I can't help but imagine how fascinating the experience must be to meander through the layout and arrive at the various zones, each with a different feel and ambiance.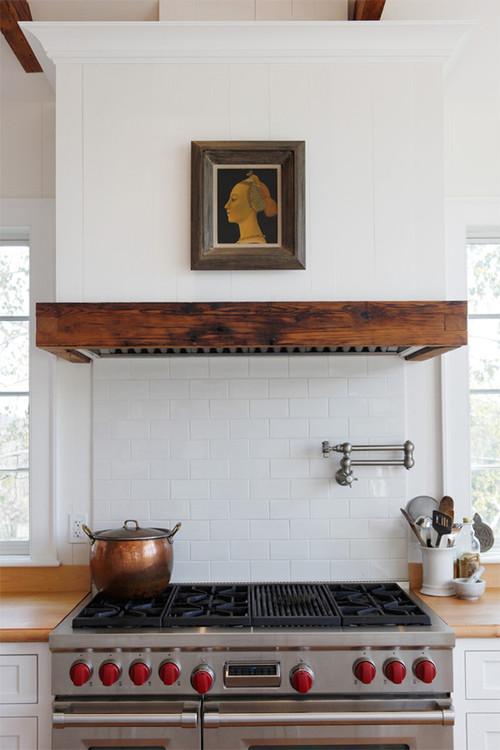 5. The right range hood. With all the choices that go into designing a kitchen, it's only natural to feel some selection fatigue at some point. But don't lose steam, especially when it comes to choosing a range hood, which can establish an eye-catching focal point or recede to let another element become the star.
This week, Houzz writer and editor Erin Carlyle has broken down how to get your range hood right.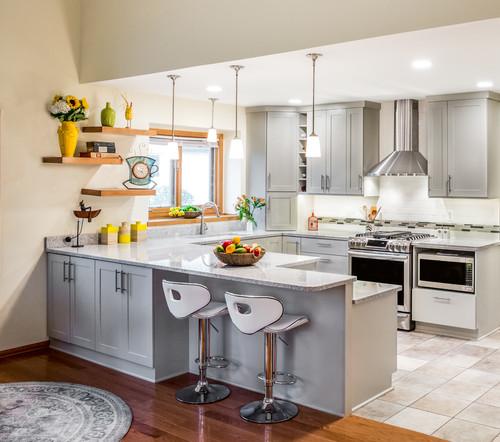 6. Less seating, more storage. Don't feel that your kitchen island or peninsula has to feature half a dozen places to sit. If you live with just one other person and rarely entertain, or have a separate dining space that you use more frequently, consider trading seating capacity for storage capacity.
Related: Make Room for a Better Dish Rack
Here, two counter stools allow additional base cabinetry to the left.
Article source: https://www.forbes.com/sites/houzz/2017/10/10/bookmark-these-design-features-for-your-next-project/
Save